It seems as though "problem-solving skills" are a requirement of every job. To stand out from the crowd, break that umbrella category into discrete abilities and offer up your best examples. Read on to see how.
You've seen it in plenty of job listings: "Must have problem-solving skills or must be able to solve complex problems". But "problem solving is not merely one skill, but is rather a whole category of adaptive and flexible skills.  So what are problem-solving skills? Let's break it down – just like you do when you solve a problem!
In this blog, we will walk you through:
The definition of problem solving
What are the 7 steps to problem solving
What are problem-solving skills?
How to address problem-solving skills on your resume.
Problem Solving: The definition
Of course, the definition of problem solving is "the act of solving a problem". But notice that the definition includes "the act of". Problem solving is an action, more likely many actions, that create a process in which you use your analytical and creative thinking to clear an obstacle or reach new heights.
In the work world, these obstacles prevent the team, the company, or you individually from accomplishing strategic and operational goals. Problem solving requires a systematic process of at least several steps. The techniques used to break down the problem and come up with a solution vary depending on individual style and the type of problem to be solved.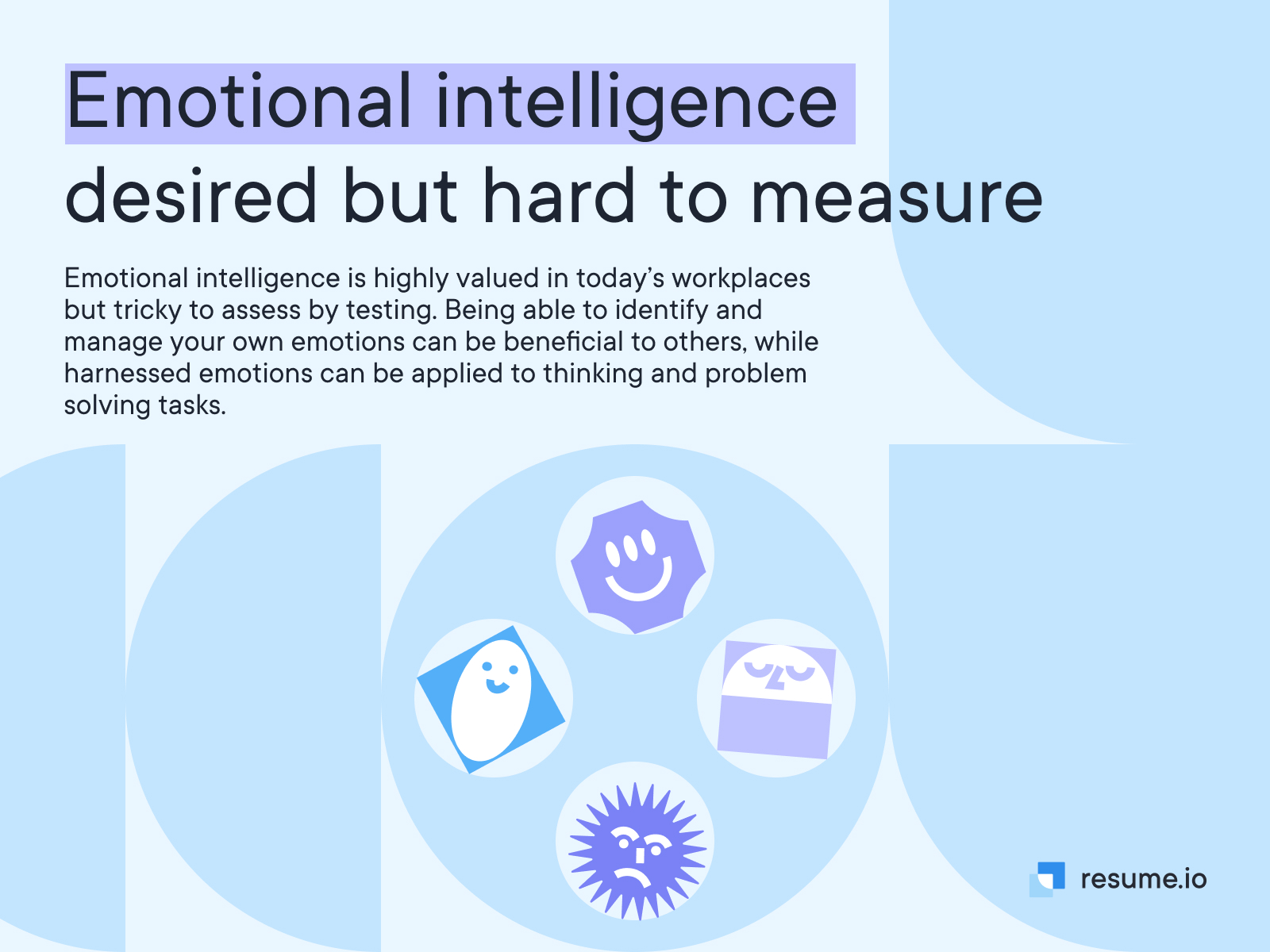 What are the 7 steps to problem solving?
Each step in the process of solving a problem requires different skills. Understanding these increments can help you decide which attributes you are best at and which to focus on in your resume.
Here are the 7 steps defined by the University of Iowa Human Resources Department:
Define the problem
Clarify the problem
Define your goals
Identify the cause of the problem
Develop a plan of action
Execute the plan
Evaluate the results
And you could add one more…
Improve
… since problems are never fully solved; there's always room for making things better.
At each step, problem solving requires discrete skills. While problem solving itself is a soft skill, or closer to a personality trait than learned knowledge, there are many parts of problem solving that can be learned.
What are problem solving skills?
At each step of the problem solving process, you will use both hard and soft skills. Below is a breakdown by category, followed by an explanation of each skill and how it is used when you solve a problem.
| | |
| --- | --- |
| Hard | Soft |
| Data analysis | Communication |
| Risk analysis | Creativity |
| Research methodology | Teamwork |
| Knowledge of business goals and practices | Active Listening |
Hard skills
Data analysis: Whether you are crunching big data or conducting an informal survey, you are gathering and reviewing information that will help you both define the problem and inform your potential solutions. You will also need this skill to determine the quality of your results once you implement your solution.
Risk analysis: The best solution won't net you great results if the risks are too high. Your analytic ability to balance the potential upside vs. the downside will lead to a reasonable answer.
Research methodology: Reliable data and information come from an understanding of how to both do your own research and find and vet research that already exists.
Knowledge of business goals and practices: An understanding of what drives your place of work and the way daily work is conducted is just as important as that innovative solution. Knowing how far you can stretch the boundaries – if you can – or what the end goal is will help you formulate a solution that fits in with company culture.
Soft skills
Communication: Gathering information means explaining what you're looking for in a way that gets you the help you need. Communication occurs at all stages of the process, from figuring out what the blockage is to assessing whether your solution fixed the problem.
Creativity: If the solution was evident, a problem-solver like you wouldn't be necessary. Thorny problems often require a step away from the tried-and-true. Employers value the ability to see things from a new angle and be brave enough to float those ideas (also known as confidence). 
Teamwork: No one works in a vacuum – even Steve Jobs needed someone off of whom to bounce ideas. Collaboration helps amplify and clarify ideas. It also gets your solutions implemented efficiently. Buy-in is important if you want your excellent problem-solving abilities to turn into excellent results.
Active listening: What's the crux of the problem? Active listening will help you find out. Often, others you work with know something you don't that can either present a challenge or hold the key to overcoming the obstacle. Great listeners know how to pick out valuable information, ask the right questions, and recognize when a co-worker has presented you with a great idea during brainstorming sessions. 
How to address problem-solving skills on your resume
So, how do you describe problem-solving skills on your resume? Aside from simply listing them in your skills section, you may add bullet items within your employment history section that illustrate your abilities.
Here are problem solving example phrases for your resume:
Data analysis: Analyzed marketing data to discover why leads were not turning into sales
Risk analysis, decision-making: Assessed the risk of three different solutions for appointment scheduling problem and chose one
Research methodology: Conducted client survey and market research to inform  improved buying patterns and reduce excess inventory
Business practices, creativity: Investigated previous solutions to employee retention problems and offered new ideas
Communication, problem definition, teamwork: Presented my assessment of workflow problem to department meeting and spearheaded discussion
Creativity, communication, active listening: Streamlined client intake process after receiving feedback from staff and clients
Teamwork: Collaborated with construction crew and architects to design customer communication platform based on best practices
Active listening: Incorporated new summer activities for days when the pool was closed after listening to counselors' ideas and suggestions
Notice that not all of them specifically mention problem solving, but each one corresponds to one or more of the skills necessary to be an excellent problem-solver.
Key takeaways
Problem solving is a systematic approach to finding creative solutions to obstacles that thwart business or professional goals
Because problem solving is complex, it can be broken down into steps and a discrete set of skills
When solving problems, you will employ both hard and soft skills
Your resume does not have to say "problem solving" to show that you are a problem-solver.