The UK is still working to keep up with demand when it comes to hiring delivery drivers and lorry drivers. While supply chain issues and empty shelves are fun for no one, as a delivery driver you have a big opportunity to be part of the solution – all you need is a great delivery driver CV.
Companies are trusting delivery drivers to be punctual, efficient, and courteous on the road. In fact, you might be the company's first and only in-person contact with the client. That means you'll need a high level of professionalism and commitment to customer service as well as a clean driving record, of course. These are the qualities to convey in your delivery driver CV.
Luckily, Resume.io is here to show you how it's done. In this writing guide and the adaptable delivery driver CV example, we'll cover the following topics:
This CV guide, along with the corresponding CV example will cover the following topics:
What does a delivery driver do?
How to write a delivery driver CV (tips and tricks)
The best format for a delivery driver CV
Advice on each section of your CV (summary, work history, education, skills)
Professional CV layout and design hints.
Expert tip
If you're applying to multiple positions at once, it's worth checking out Resume.io's collection of CV examples and guides for dozens of professions.
What does a delivery driver do?
A delivery driver transports goods and materials from one location to another. Unlike lorry drivers who often drive long distances, most delivery drivers focus on short trips to bring products directly to consumers or businesses.
Delivery drivers are commonly employed by e-commerce sites like Amazon to bring parcels to people's homes. Delivery drivers may also supply fresh produce, baked goods, and other food items to stores, restaurants, and cafes.
While delivery drivers are in demand year-round, many work seasonally during the holiday period when there is an uptick in online shopping.
Statistical insight
According to Indeed, the average base hourly rate for delivery drivers currently sits at £11.78. This could fluctuate depending on your location, your employment status, and the types of goods you deliver.
How to write a delivery driver CV
The very first step in writing your delivery driver CV is understanding what sections to include. Your CV should contain the following elements:
The CV header
The CV summary (aka profile or personal statement)
The employment history section
The CV skills section
The education section
While the technician skills you possess will be a primary focus of your delivery driver CV, you'll want to exude a high level of professionalism from the very start. Make sure to keep a formal tone and speak about your abilities and experiences with confidence (without sounding arrogant, of course!)
The goal of your CV is to sell yourself as the perfect fit for the company's operations and workstyle, so make sure to spend a few minutes researching the employer. What are the goods they deliver? Does the position require you to operate a refrigerated truck or carry perishable items? Do your deliveries need to be completed in a certain time frame? Much of this information should be listed in the job description. If you have corresponding experience, make sure to highlight it prominently on your CV.
Expert tip
These key sections not only make it easy for the hiring manager to find the information they're looking for, they also help your CV overcome the Applicant Tracking Systems or ATS in place at most large companies. These CV scanners look for keywords from the job description and rank your CV against the other applicants. Only the top percentage are forwarded to the hiring manager for review. Our ATS blog addresses everything you need to know about overcoming this obstacle.
Choosing the best CV format for a delivery driver
If you have previous experience as a delivery driver or in another transport and logistics role, then the reverse chronological CV format is your best option. This CV format focuses on your employment history section where you'll be able to include the names of your previous roles starting with the most recent and going back up to 10 years (or as much as you have.)
If you're just starting out in the workforce, you may still be able to land the delivery driver job without much previous experience. In this case, the functional CV format or the hybrid CV format may work better for you. You can read more about these options in our best CV format blog.
Expert tip
Find more formatting tips and advice in our related CV samples:
CV header
The CV header is a key section at the top of your document. The header is where you'll place your name and contact information so the hiring manager can find it easily. It's also one place to create attractive formatting for your application, so don't overlook it! You can find a modifiable header on our adaptable CV sample.
CV summary example
The summary, also called a personal profile, is one of the only places on your CV where you'll be able to speak directly to the hiring manager and convince them of your competencies. The summary should be no longer than 3-4 sentences, so it's important to get to the point and highlight only the most relevant qualities for the role, based on the job description. The goal is to pique the hiring manager's interest, so they will be more likely to continue reading about your skills and experience further down the page. Check out the summary from our adaptable CV example below.
Adaptable cv summary example
Delivery driver with seven years of experience providing exceptional delivery services to local London businesses. Clean driving record and proven track record of excellent customer service and efficient deliveries. Accredited advanced driver by Institute of Advanced Motorists.
Expert tip
The CV summary is different from a CV objective or CV headline. While all of these sections can add value, the summary offers you the most space to expand on your strongest selling points as a delivery driver.
Employment history sample
The employment history section is the place to offer details about your previous experience and the skills that make you the perfect candidate for the delivery driver role. First, create subheadings with the job title, employer name, dates worked, and location. Underneath, include 4-5 bullet points that touch on the duties and skills most relevant to the new position you're applying for.
If you are writing a delivery driver CV with no experience, make sure to focus on transferable skills from other positions. These are usually personality traits or character qualities that prove why you'd be effective as a delivery driver, even if you've never done it before. For example, attention to detail, punctuality, and a commitment to efficient customer service from a shop assistant role can all be applied to the delivery driver position. Check out our adaptable CV sample below.
Adaptable cv employment history example
Delivery Driver at Firestone Services, London
July 2022 - Present
Maintained accurate delivery logs and issued receipts.
Collaborated with in-office team to create a logistics plan to make repeat monthly deliveries as efficient as possible.
Processed payments for commercial deliveries.
Answered any customer questions or concerns to the best of my ability.
Maintained a strong and positive relationship with co-workers to ensure seamless delivery processes.
Recorded and submitted incident reports to supervisor when customers did not adhere to health and safety protocols.
Delivery Driver at Thompson Paper Products, London
September 2018 - March 2022
Delivered paper products daily to varying London locations.
Processed 75+ deliveries each week.
Maintained all necessary paperwork prior to and after the delivery of products to an excellent standard.
Interacted with customers in a positive way, promoting excellent business relations.
Drove with good care and attention at all times.
Carefully loaded and unloaded products and always adhered to safety protocols.
Received excellent feedback from coworkers and local businesses.
CV skills example
The skills section of your CV is the place to mention those all-important hard skills (technical or learned capabilities.) Naturally, you won't get far as an applicant without a clean driving record and a driver's licence. Make sure to mention your driver's licence number along with the category of vehicles you're permitted to drive. You may also want to mention any special skills related to driving such as transporting livestock, liquids, or refrigerated goods. While hard skills will make up the bulk of this section, don't forget to sprinkle in a few of your can't miss character traits that will make you a stellar employee. Check out the skills CV example below for more ideas.
Adaptable cv skills section example
Clean Driving Record
Advanced Driver Accredited by Institute of Advanced Motorists
Effective Time Management
Logistical Planning
Customer Service
Interpersonal Communication Skills
Delivery driver CV education example
Delivery drivers may not be required to have completed formal education, but the CV education section should never be left off. Here is where you'll want to add the name of your secondary school, dates attended, location, and any achievements from that time. If you've completed higher education or are currently working on a degree, make sure to include it as well. The education section of a delivery driver CV is also the best place to include any certifications or memberships you possess relating to driving safety or the transportation industry. Check out our adaptable CV education section below.
Adaptable cv education example
A Levels: English, History, and Mathematics. Regent High School, London
September 2011 - June 2018
CV layout and design
A well-written CV with a sloppy layout and design isn't likely to land the interview. While your design needn't be complicated, a professional and thoughtful layout can show that you take your job seriously and are ready to commit to the role. Here are a few tips to guide your visual approach:
Choose one or two professional font styles like Georgia, Helvetica, Verdana or Arial and stick with them throughout your CV.
Limit the use of colour to just one accent colour or a neutral colour scheme – the hiring manager isn't scoring you based on creativity.
Create an attractive header that highlights your name and contact information. A professionally-designed CV template can make this easy to achieve.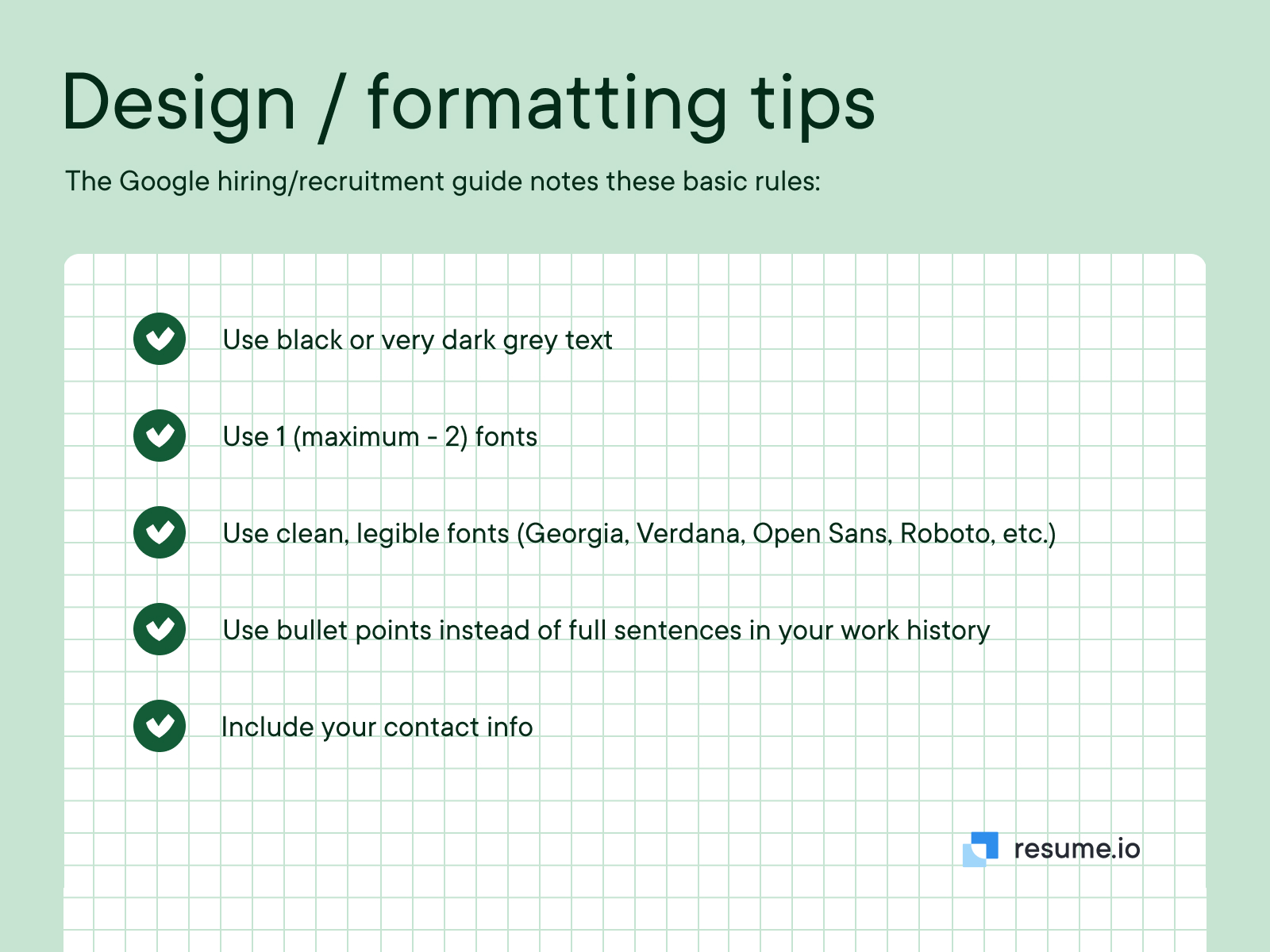 Key takeaways for a delivery driver CV
A great delivery driver CV can take you far in a moment where drivers are in very high demand across the UK.
Spend a few minutes crafting a compelling summary that highlights your strengths and key technical skills.
If you're new to the role, make sure to highlight transferable skills from previous positions.
Don't overlook the formatting – our adaptable delivery driver CV sample can help.