Your estate agent CV should detail your extensive knowledge of the property sector and what strategies you utilise to sell or let a property. Estate agents will usually specialise in residential or commercial properties, although they may work on a combination of both. For example, at the top end of the real estate market, you could be working on high-end, luxury properties and, in some cases, selling properties on behalf of celebrities.
We may not be experts in selling properties, but we can offer our extensive knowledge in CV writing. At Resume.io, we have an extensive range of CV guides and CV examples for dozens of professions. So, together with our CV builder, you will soon be creating an estate agent CV that won't fail to attract employers.
In this CV guide, together with the estate agent CV example, we will look at the following CV topics:
The role of an estate agent
How to maximise every part of your estate agent CV
The best format to use for your CV
The most appropriate sections to use on your CV
How to present the information in a clear and concise manner
What does an estate agent do? 
An estate agent wears many hats. The first involves helping individuals sell or buy property, but many skills are required to achieve the desired result.
An estate working on behalf of a seller must ensure the property appeals to buyers. They are experienced in understanding what tweaks to make to ensure the property is sellable. Marketing is also a crucial part of the role of an estate agent, as they need to know how to get attention from the right people. In addition, they will work with buyers to help them find the best property for their budget.
Estate agents need to have the 'gift of the gab.' They need to communicate well, build rapport quickly and use their charm to get a great deal for buyers and sellers.
Your passion for all things property-related should be reflected in your CV. You should show the employer exactly what your process is and how your skills and experience can offer value to their business. Our CV examples will help guide you!
Statistical insight
Is the property sector growing?
Real estate makes up a significant part of the economy in the UK, and the number of people working within this sector has continued to increase throughout 2020 and 2021. Real estate generated over £68.6 billion in turnover in 2021.
The average salary for an estate agent in the UK is £24,026. However, estate agents tend to make significantly more than their salary via OTE (on-target earnings.)
How to write an estate agent CV 
Before you start writing your estate agent CV, you must understand what it should contain. There are various sections that are important within a CV. These are:
CV header
CV summary
Employment History
Skills
Education
You should always aim to tailor your CV to the company you are applying to. Consider the person who may be reading your CV and ensure it is tailored to them. Understanding the company's values is a good base for tweaking your CV for an employer.
Choosing the best CV format for an estate agent
As long as you have relevant experience as an estate agent or transferable skills, you should use a reverse-chronological format. It is the standard and most popular format, focusing on your most recent experience and working your way to the earliest.
You can use others if you have no relevant experience, such as the functional or combination, but generally speaking, reverse chronological is the most appropriate format. Our CV examples will provide some inspiration.
CV summary example: meeting the seller
Just as you would introduce yourself to a seller, your CV summary is the introduction to your potential employer. Consider the most important aspects you'd want to portray when you 'meet the seller.' You'd like to leave them with the impression that you are an expert within your field and that they would be crazy to let anyone else sell their home. In the same respect, the summary should leave the employer with no doubt that you can handle the job!
The hiring manager may look through dozens of CVs for the role, so although you might believe you can offer more, your CV needs to show your true value. 
Fill the hiring manager with confidence that you will be able to take on the role and run with it. Estate agents are expected to hit the ground when they start their role and perhaps even bring their portfolio of listings. As an estate agent, you are bound to have many significant achievements, which are also worth mentioning. Have you sold a property for a celebrity? Have you helped a buyer land their dream home in record time? Any significant achievements can add an extra enticement to your CV. Stick to just a few well-crafted sentences to make an impact.
Adaptable cv summary example
Experienced and driven estate agent with superior knowledge of the UK real estate market. Committed to working closely with clients to help achieve their real estate goals in a smooth and timely manner.
Employment history sample: setting the scene
A good estate agent focuses on getting the property just right in the hope of making a sale. However, setting the scene is also important when introducing yourself to a potential employer. The employment history section is where you'll accomplish this on your CV.
The main focus for any employer is that you have the skills and expertise to do the job. An estate agent can't hide; they are hired to gain business and make sales. Therefore, in your employment history, you should be able to exhibit those aspects of your experience that make you the right candidate for the role. How will you increase clients and sales for the employer?
In this section, you can use bullet points to describe the role's responsibilities. Focus only on the main aspects of the position relevant to the job you are applying for. See our adaptable CV sample below.
Adaptable cv employment history example
Estate Agent at York Properties, York 
Jan 2017 - Jun 2022 
Provided honest and helpful guidance aligned with the needs of clients.
Facilitated 140 home sales over the course of five years at York Properties.
Earned Estate Agent of the Year Award in 2018.
Remained up-to-date on market offerings and conditions and effectively communicated with hundreds of clients throughout the buying or selling process.
Oversaw regular branch operations, including sales and lettings.
Remained up-to-date with pertinent legislation.
Worked hard to help promote the company and increase clientele.
Estate Agent at Limestone Agency, York 
Apr 2012 - Dec 2016 
Worked to achieve outstanding customer care and an elevated customer service experience, resulting in a large number of repeat clients.
Assisted in the coordination of an exceptionally busy sales and lettings operation.
Increased annual sales by 37 percent.
Created and updated lists of hundreds of properties, including details and contact information.
Coordinated 10+ open houses per month.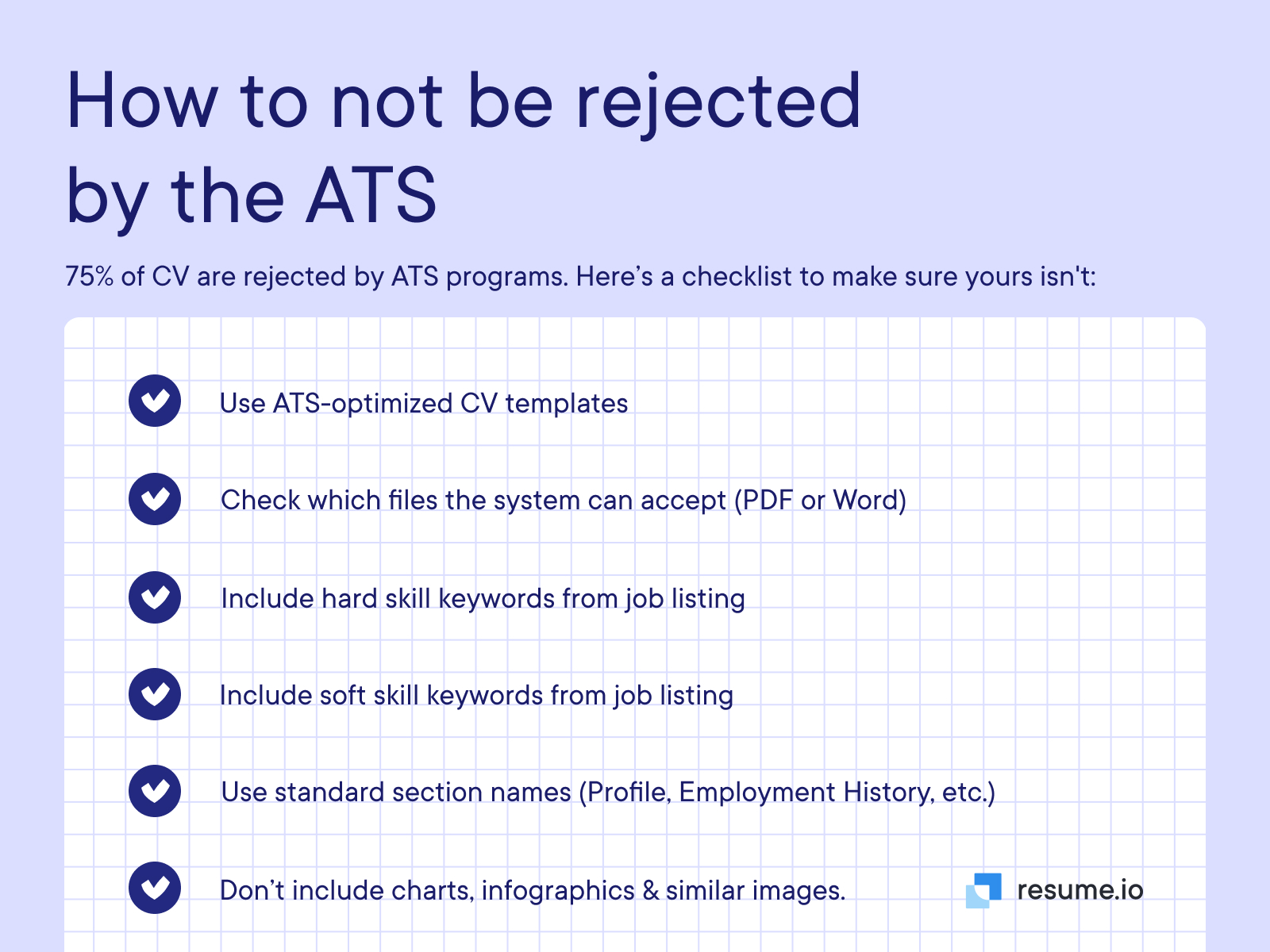 CV skills example: making a sale
When attempting to make a sale, you will list the property's main attributes to entice prospective buyers. In the same way, you can use the skills section of your CV to sell yourself to the prospective employer.
A good estate agent will not only have the hard skills required to be a success. For instance, property knowledge, sales and marketing, and soft skills. 
Consider the skills that make you stand out. What skills have you used to build a successful portfolio? Are you able to negotiate the best price for sellers? Do you have excellent people skills, with the ability to build instant rapport? Are you able to help buyers land their dream property by paying close attention to detail?
Think about the most relevant and attractive skills to the prospective employer and use these on your estate agent CV. Our CV examples will guide you through the skills section.
Use the job spec as your base.
When compiling a list of your skills, use the job spec as your base. Showing an understanding of what the employer wants will make your CV more appealing and help you pass through the ATS with ease.
Adaptable cv skills section example
Ability to Work Under Pressure
Effective Time Management
Real Estate Knowledge
Marketing and Sales
Communication and Negotiation
Interior Design
Estate agent CV education example: professional development 
Employers like to hire candidates that show that they are committed to development. The education section is your chance to show prospective employers that you are keen to learn. You can detail any degree, diploma, etc., while also mentioning any relevant seminars or self-directed learning you have undertaken. In doing so, you will show the employer that you keep your knowledge of the property industry up-to-date and that you are passionate about the industry. See our adaptable CV sample below.
Adaptable cv education example
Bachelor of Arts in Communications at Middlesex University, London 
Sep 2007 - May 2011
CV layout and design: getting the aesthetics right
As an estate agent, you know what it takes to create the wow factor with the properties you manage. You know what buyers are looking for and what catches a seller's eye.
The same approach can be taken when writing your estate agent CV layout and design. 
The content of your CV should always be the priority, but you must take care of the presentation. The last thing the employer wants to face is an unkempt CV. They want it to be clear, concise, and easy to read. Headings should be bold and slightly more prominent, the font should be consistent throughout the CV, and the design should be professional. An important factor when writing a CV is to ensure it is proofread before you submit it. Use a spell check and ask a friend to have a glance over it for additional reassurance.
Expert tip
Choosing the right font
The standard font size is around 11-12 points, with the headings being slightly larger. Times New Roman, Verdana, Tahoma, Calibri, and Arial are some of the most popular fonts. These tend to be clear and easy to read.
If you find that choosing the right design for your estate agent CV is not quite as simple as getting a property ready for viewers, we can help! We have a wide range of tried and tested CV templates to help simplify the CV writing task.
Key takeaways for an estate agent CV
The key structure for an estate agent CV consist of your experience, skills, and education. You may also want to add significant achievements and a portfolio.
Think about how you operate at work on any given day. Write down your day to day routine and keep these in mind when creating your estate agent CV. How does your routine bring value to the employer? How can you make the business more successful?
Tailor your CV to the role and the company you are applying to. No two companies are the same, so you may need to make tweaks.
Make sure you have run a spell check and that there are no errors on your CV. Get a second opinion if you have any concerns.
Use our online resume builder and CV samples to help you create an
estate agent CV that any employer won't be able to resist!