As a headteacher you have decided to participate in the future of a generation of students. However, do you give the same attention to your own professional future? One of the best investments you can make in your career is perfecting your headteacher CV.
Schools are vital to secure a bright future for students and the society they will one day contribute to. Your approach on leading that process as a headteacher is of top importance. We want to make sure that it's given the attention it deserves by presenting it in the right on your headteacher CV. 
Resume.io provides tips for all types of jobseekers. Our role-specific CV examples have helped to create millions of job-winning CVs. Let's boost your next job search with a top ranking headteacher CV that turns hiring managers' heads. This writing guide, along with the corresponding CV sample, will cover the following topics:
What does a headteacher do?
How to write a headteacher CV (tips and tricks)
The best format for a headteacher CV
Advice on each section of your CV (summary, work history, education, skills)
Professional CV layout and design hints.
What does a headteacher do?
As a headteacher, you play a key role in the schooling system. Your responsibilities encompass nurturing a safe learning environment for your students. However, your day-to-day will range from setting the strategic direction of the school to managing staff and even communicating with parents. 
Not to mention, you may also be teaching your own classes. If you want a quiet life, then perhaps a role as a headteacher isn't for you. However, if you want the opportunity to make an important impact on the lives of students and the teachers who are supporting them, then you might just have struck gold.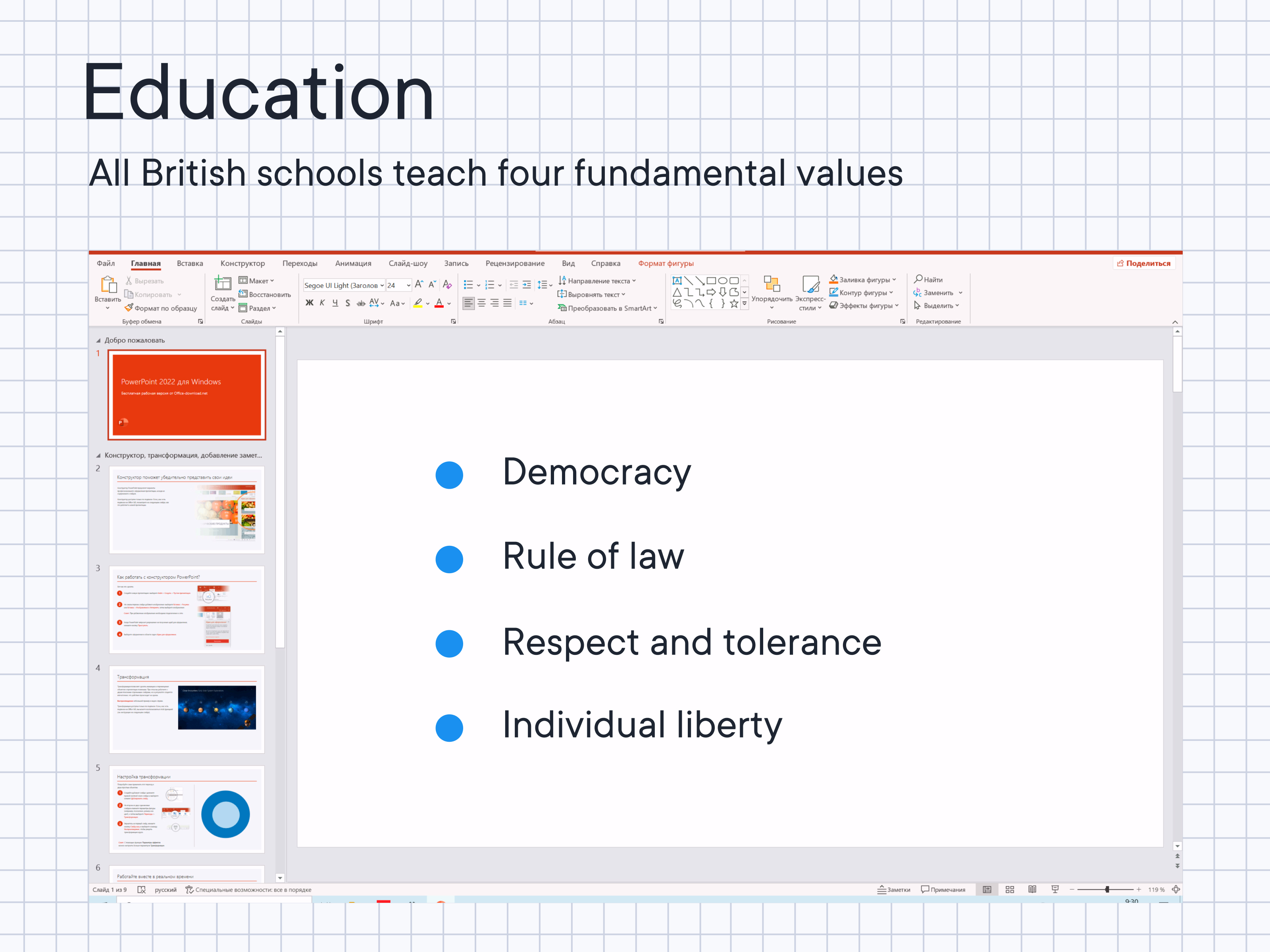 Headteacher job market and outlook
The education sector is vast and spans numerous types of schools. While many who become headteachers may work in public secondary schools, there are other types of schools. Primary schools, private schools, and schools specialising in special education are just some of the school types that you could lead. 
The education sector in the UK is one of the most lucrative internationally, bringing in billions each year according to the UK government. When it comes to state-funded education, the UK government reported over 10 million pupils in state-funded nursery, primary, secondary and special schools in the UK for the school year 2021/22. The number of full-time equivalent teachers for the same period was 563,831. Both figures saw an increase from the previous school year. 
Statistical insight
Schools across the UK are getting better
Did you know that schools are continuing to show signs of improving since the pandemic? Ofsted reported that 89% of schools were good or outstanding at their most recent inspection. This is up from 86% in August 2019.
There's never an easy time to pursue a career as a headteacher, but the rewarding payoff is a huge factor that attracts people to the job. We bet there's nothing quite as satisfying as having your hard work labelled as "outstanding"!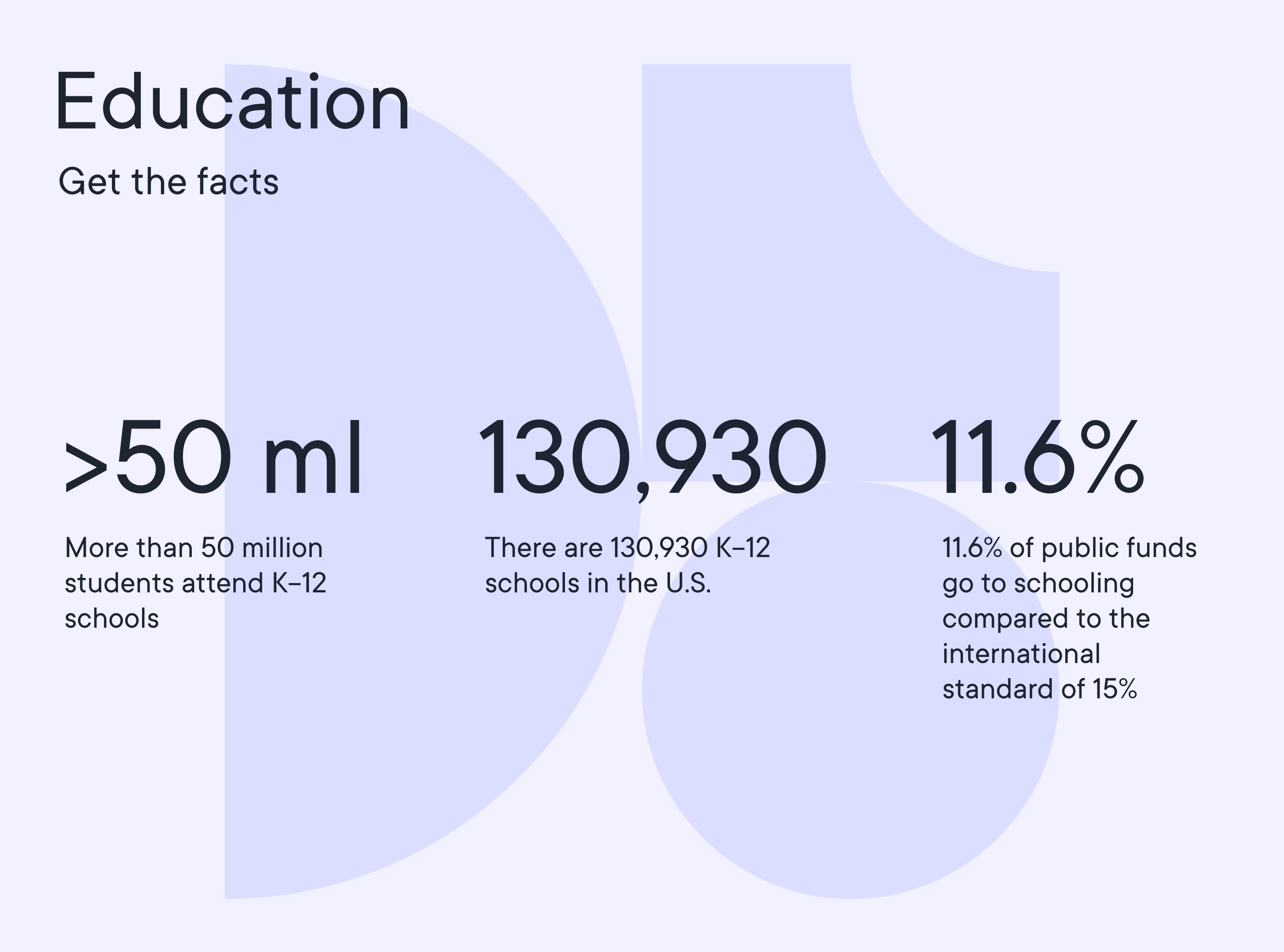 How to write a headteacher CV
If you're wondering how to write a headteacher CV, it may be simpler than you had thought. Let's start with the basics. Writing a persuasive CV requires you to tick the right boxes first. Make sure yours follows this simple structure:
The CV header
The CV summary (aka profile or personal statement)
The employment history section
The CV skills section
The education section
The style and tone of your CV should suit the role that you are applying for. That means adapting your headteacher CV for each individual job application. It should highlight the accomplishments and skills that would best suit the working environment and tasks required of you. Creating a tailored document for the hiring manager will give you the best chances of success. 
Expert tip
ATS: The key to a passing grade
ATS stands for Applicant Tracking Systems. These filter applications so that only the most relevant make it in front of the eyes of a hiring manager. 
To be ranked amongst the top applications, it's important that your CV uses the keywords that the algorithm will be looking for. 
Comb through the job description and mirror the language in your CV to have the best chance of beating the ATS.
Choosing the best CV format for a headteacher
The majority of hiring managers will be keeping an eye out for the reverse chronological CV format. There's no need to reinvent the wheel. This is the clearest way to present your experience, which will be the most important thing when you're applying for a headteacher role. 
Even if you do decide to implement some aspects of another CV format, we strongly recommend sticking to the reverse chronological format where possible. However, we recognise that in some cases — for instance smaller schools in specific areas — it's possible that you will have only a couple of professional roles to add to your CV. In this case, our guide on the best CV format has some tips on padding out your skills section through a hybrid format or functional format.

However, for the majority of headteacher candidates, you will have years of teaching and management experience within an education institution or school. The reverse chronological format will help you to draw attention to the most relevant parts of your professional experience. We will explain how to do this in the section about employment history.
CV header
A clear CV header is practical and strategic. It should include your name and contact details in a clear font at the top of the page. A header that is memorable — for the right reasons — will keep your name fresh in the hiring manager's mind. Remember to include "headteacher" in your CV header, too.
CV summary example
Introduce yourself to the class! The three to four sentences of your CV summary will showcase your profile as a headteacher at a glance. Your goal in this section is to convince the hiring manager that your CV is worth reading until the end.
You can choose to complete it with content such as a selection of your most impressive successes. Make sure that you figure out the best way to condense this into as few words as possible. Impressive statistics as well as strong word choice are both great ways to do this. 
The hiring manager will be assessing more than your educational prowess. The ability to unite and lead staff, communicate effectively with students and parents, and satisfy the school governors are all important aspects of being a headteacher.
It will come as no surprise that the team responsible for hiring have a lot on the line when it comes to hiring the right headteacher. Illustrating that you have a philosophy that fits well with that of the school will be as important as your achievements. Vibrant language, like in the CV sample content below,  is a great way to reflect this.
Adaptable summary CV sample
Dynamic headteacher, passionate about the role of education in shaping students' minds and nurturing a life-long love of learning. Committed to continuously researching and integrating current best-practice pedagogical techniques to reach students with diverse learning styles. Adept at building collaborative relationships with parents and other faculty to ensure a well-rounded education.
Expert tip
Choose your language carefully
To be precise and expressive in your communication, try to choose strong action verbs. These are more engaging and do a better job at describing just about anything. Here are some top choices to consider:
To collaborate
To nurture
To produce
To analyse
To deliver
To express
Employment history sample
For most headteachers, the employment history section is the most important. It should include a list of your previous positions with the most recent at the top. Each should include the institution name, location, the dates you worked there, and the title of your position.
Underneath the subheading you create with these key details, you can highlight your major successes and responsibilities in the role. This can take the form of a bullet point list. Just like in your CV summary, consider the most efficient way to communicate these points. The headteacher CV sample content below has some ideas to get your creative juices flowing.
Adaptable employment history CV example
Deputy Headteacher, King's Cross Academy, Camden 
August 2017 - Present,
Taught a variety of subjects at KS2 level including science, maths, English, and history.
Collaborated with administrators to execute school's vision and mission to educate the next generation of students.
Provided leadership and mentorship to other teachers while partnering with Head Teacher to implement improvements.
Monitored and evaluated student performance, marked papers, and updated records.
Actively communicated with parents regarding students' progress and created solutions to address unique challenges.
English Teacher, Avanti Fields School, Leicester
September 2012 - June 2017 
Created lesson plans and innovative teaching materials to present KS2 curriculum in an engaging manner for the age group.
Assessed learning needs of SEND students and aligned the existing teaching strategy to using framework techniques.
Continually monitored classroom behaviour to ensure a safe, welcoming environment was provided for diverse learners.
Expert tip
Quick bullet points
To write bullet points that deliver a strong impact with no nonsense, here are some top tips:
Calculate some punchy statistics that illustrate your successes.
Omit the pronoun "I" and write your points in the past tense.
Remember those strong action verbs.
Headteacher CV education example
As a headteacher you didn't think you could avoid this section, did you? The hiring manager wants to see the training that shaped the professional you are today. For each qualification, list its name, the institution where it was earned, its location, and the dates attended.
Just like your employment history section, your most recent qualification should sit at the top. If you hold a university degree equivalent or higher then you can omit your college and secondary school details.
Adaptable education CV example
King's College London, Master of Education (M.Ed.), London 
September 2018 - June 2019
University of Leicester, Bachelor of Arts in Elementary Education, Leicester
September 2008 - June 2012
CV skills example
Although your previous employment is important, your skills are what turn your profile into an education powerhouse. Your CV skills section should include a list of several pertinent capabilities you would bring to this headteacher role. List the most relevant ones at the top.
This is another opportunity to ensure you receive top marks from the ATS and are ticking off all of the keywords it wants to see. However, use your common sense too. Once you have defined the key skills for the role and the ATS, zoom out and consider the balance of skills you have included.
Your skills section should include a range of both hard and soft skills. While your technical capabilities — that's the hard skills — are vital, working as a headteacher brings unique challenges. When you are constantly in charge of communicating with such a wide range of stakeholders, the way you carry out your skills are just as important. These are the soft skills and they are often what will set you apart from your fellow headteacher candidates. 
The CV sample content below will help you to identify a range of skills you could use in your own headteacher CV sample.
Adaptable skills section CV example
Differentiated Learning
Effective Teaching
Lesson Planning
Curriculum Design
Classroom Management
Online Learning
Maths & Science
English Literacy
Blackboard
Canva
CV layout and design
Just like you might remind your students to tuck that shirt in, we're here to remind you that presentation matters. You are representing the school. To make a polished first impression with your headteacher CV, a clear design with a simple colour palette and legible font is key.
Try not to get too creative with the graphic design. The hiring manager is evaluating your suitability for an immense level of trust. So, you should adopt a serious layout to reflect this. If you don't feel confident in making your own, check out our field-tested CV templates.
Key takeaways for a headteacher CV
Tweak your headteacher CV to suit each individual job application.
Use the reverse chronological format to explore why your previous roles make you the right fit for this job.
Formal lingo wins here. Choose language and stats that efficiently communicate your value and what you bring to the table.
Take the time to make a polished impression with your CV layout!