Just as the doctor tends to our ailments, veterinarians look after the needs of our pets and other animals. When an animal or pet becomes ill, a veterinarian is the first port of call. They will use their expertise to diagnose and treat medical conditions.
While veterinarians are in high demand, they'll need an expertly-crafted CV to convey the years of schooling and experience that make them qualified to do this job. That's why we've created this veterinarian CV example and writing guide. Here's what we'll cover:
The best way to structure your CV is to make it easy for the hiring manager to pick out the most critical aspects of your skills and expertise.
How to optimise your CV with relevant keywords and get it through the applicant tracking systems.
The fundamentals of formatting your CV and what you can do to ensure your CV is formatted in the best way for your profession.
The mistakes you may be making which prevent you from reaching the interview stage!
Expert tip
Expert tip: Resume.io is a provider of professional career resources and tools for job seekers in all fields and stages of their career. Check out our collection of job-specific CV examples and guides for even more guidance.
What does a veterinarian do?
Veterinarians are people who love animals and are qualified to treat them with a range of ailments. Unlike children and adults, animals don't know how to tell their owners when they're feeling sick, so it's the responsibility of the owner to look out for any unusual signs in their pet. The veterinarian will look at the animal or pet and determine what is wrong with them, providing the appropriate medical care as required. They will also handle daily health maintenance, such as weighing a puppy to ensure it grows and gains weight, as well as administering vaccinations. In addition, veterinarians provide advice to owners in keeping their animals healthy.
A veterinarian may work in different types of areas, including general practice, which is where they act as the first point of contact for animal care, dealing with health checks, vaccinations, neutering, etc. They may also choose to work in emergency care, where they are on hand to deal with urgent cases. Emergency care is usually open 24 hours a day or outside of regular veterinary surgery opening hours. Referral practice is another option, and this involves looking at complex cases in animals.
Statistical insight
There's a huge shortage of vets in the UK, according to ITV. More than 3 million households acquired a new pet during the pandemic, but Brexit has limited the number of vets trained to work in the UK. Hundreds of jobs remained unfilled in all regions
How to write a veterinarian CV
Veterinarians are highly qualified, professional individuals and their CVs must reflect that. This is the standard format that most CVs will follow:
The CV header
The CV summary (aka profile or personal statement)
The employment history section
The CV skills section
The education section
Expert tip
Increase your chances of getting past the automated CV scanners in use at most large organisations by placing keywords from the job description into the appropriate sections of your CV. A keyword is generally any duty or skills emphasised by the employer. Take care to use the exact language from the job description.
Choosing the best CV format for veterinarians
Reverse chronological is the best CV format for veterinarians with some work experience (including internships) to show. This format focuses on the employment history section where you can list your previous positions going back through the past ten years. This is the preferred CV format of hiring managers and automated CV scanners.
While other CV formats exist, they are better suited to career starters or self-employed applicants. 
CV summary example: your love of animals
The summary is the 3-5 sentences at the top of your CV where you'll be able to speak directly to the employer and tell them what makes you qualified for the role. This is the one place on your CV that you'll also be able to convey your passion and love of animals. If you hold a required licence, don't forget to mention it here. Check out the summary from our CV sample below.
Adaptable CV summary example 
Dedicated and caring veterinarian with over five years of experience working with canines and felines to properly diagnose, treat and support their health. Adept
in educating pet owners about proper care and healthy lifestyles, while working collaboratively within a team to ensure the highest level of care.
Employment history sample: experience counts
The main priority for anyone recruiting a veterinarian is their experience with animals. The employment history section is the place to list your previous jobs going back through the past ten years of your experience. Include the employer name, job title, dates worked and location. If you're just starting out, you may include positions with transferable skills, but vet-related work is always preferable. See our employment history CV sample below.
Adaptable Employment history example
Veterinarian, Aberdeen Animal Hospital, Aberdeen
September 2012 - September 2019
Carefully examined and treated all patients appropriately and according to best practices.
Conducted thorough diagnostic tests and immunisations.
Treated and medicated animals suffering from disease, injury and infection.
Carefully monitored the care and progress of patients.
Communicated the condition of patients to owners in a clear and concise way.
Created detailed recovery plans for patients.
Advised owners about home care practices, feeding and immunising their pets.
Veterinary Technician, Riverside Animal Clinic, Aberdeen
April 2009 - June 2012
Provided optimal technical support for an animal hospital with 80+ appointments daily.
Assisted veterinarians in exam rooms and handled various technical tasks with professionalism and accuracy.
Prepped patients for surgery and assisted in the recovery process as well.
Prepared specimens to be shipped off to labs.
Filled prescriptions and properly advised owners about recovery and/ or lifestyle plans for their pet.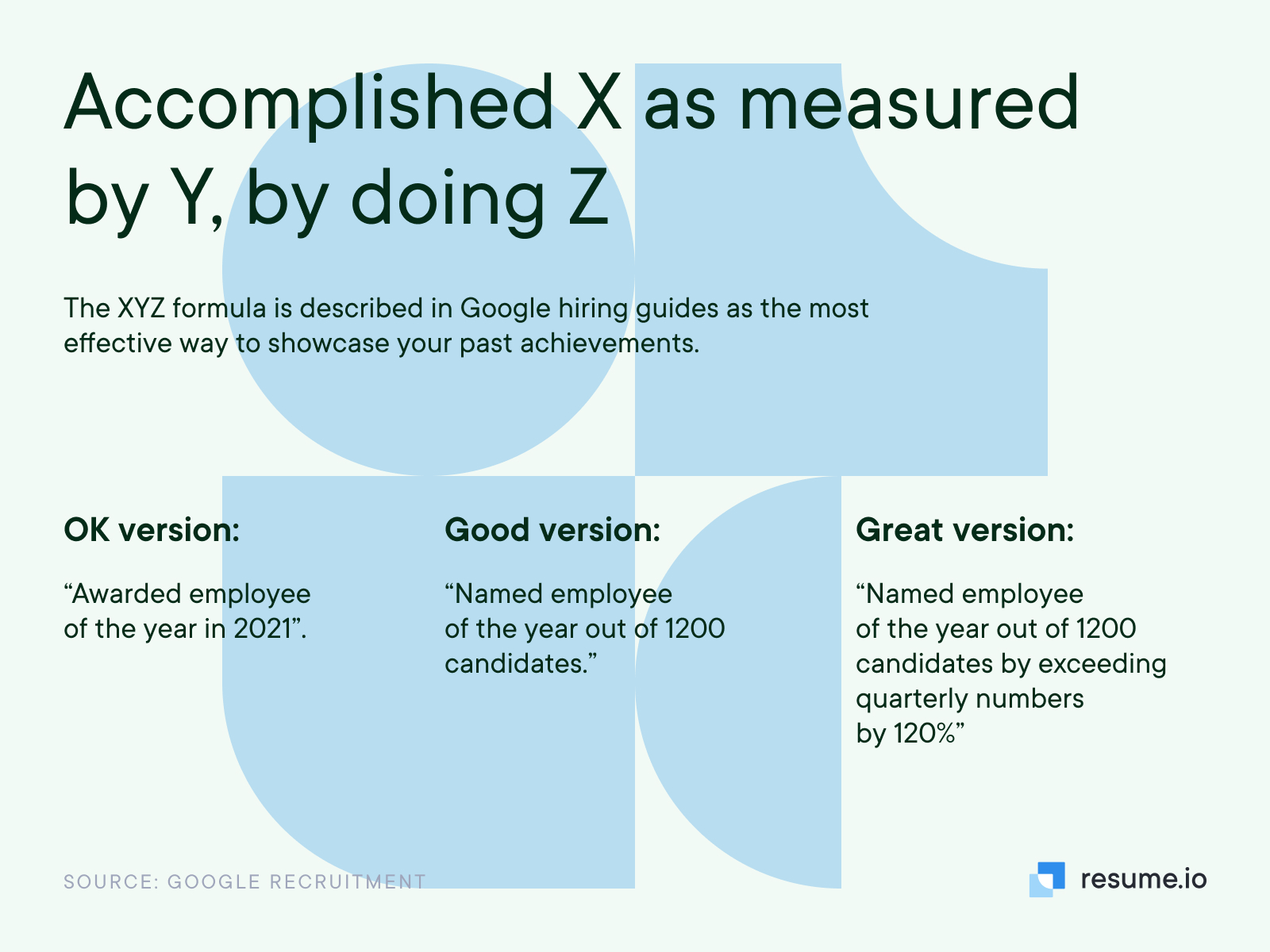 CV skills example: soft skills are key
Veterinarians need to be fully qualified to do the job, which means plenty of textbook knowledge. In addition to this, and just as important, specific soft skills are critical to work in this environment. Make sure your CV skills section includes a mix of all of these attributes. This is also the section to point out any areas of expertise or specialities you may have. Below you'll find our CV sample for the skills section.
Adaptable CV skills section example
Diagnostic Skills
Effective Treatment Plans
Adaptability
Strong Communication
Advanced Analytical Thinking
Veterinarian CV education example: what matters
Your education is what qualifies you to be a veterinarian so don't forget to list it here. Veterinarian certifications are also essential, and depending on the state you live in, you may also need additional licences. If you don't have any relevant experience, your education can be placed under the summary, where it will become more prominent.
Adaptable CV education example
Doctor of Veterinary Medicine, University of Edinburgh
August 2008 - August 2012
CV layout and design
Veterinarians are qualified professionals, and as such, you should use a format that reflects this. Make sure to choose a professional font style and stay consistent with the sizes throughout your CV. A balance of white space to text helps lead the eye down the page and avoid visual fatigue for the reader. 
Expert tip
Consider using a professionally-designed CV template to avoid costly errors in your layout.
Key takeaways for a veterinarian CV
Make sure you follow a set structure throughout your CV. The reverse chronological format is best for veterinarians.
Get a good understanding of the employer's work style and core values so that you can tailor your CV for these factors.
The hiring manager should finish reading your CV with a strong sense of your adoration for animals and your caring nature. After all, these are vital qualities in this role.
Check out our adaptable CV summary for more ideas on creating a great layout and design.