We purchased the 50 best rated leadership books and, using the 'most highlighted' feature in Amazon's Kindle, found the most popular quotes from each one.
Leadership skills often come in handy, in fact we think it's more than that, it's an essential life skill. Taking onboard some words of wisdom from a proven winner can lead to a more successful professional life and a fulfilling personal life. 
But what are the best leadership books? There is no shortage of leadership and business books out there, and nobody wants to waste their time on a bad leadership book. So we used Goodreads to find out which ones were the most popular. From learning how to apply military tactics in the boardroom, to advancing your career through the power of positive thinking, these leadership books are testament to the collective wisdom of thinkers and leaders around the world. 
It would be difficult, not to mention time consuming, to read all of them. So, we've done the hard work for you. We purchased the 50 best rated leadership books and, using the 'most highlighted' feature in Amazon's Kindle, found the most popular quotes from each one. So you can get a tiny, yet profound hit of wisdom without spending a penny. 
1. Steve Jobs by Walter Isaacson 
Isaacson's biography of "Mr Apple '' was written at the behest of Steve Jobs, and he left Isaacson to it with minimal interference, believe it or not. The result is a 'warts and all' biography – both flattering and honest. The quote is Atari founder Nolan Bushnell's pre-Apple advice to Jobs, and it encouraged the young technician to steadfastly follow his interests, even in those areas where he lacked experience.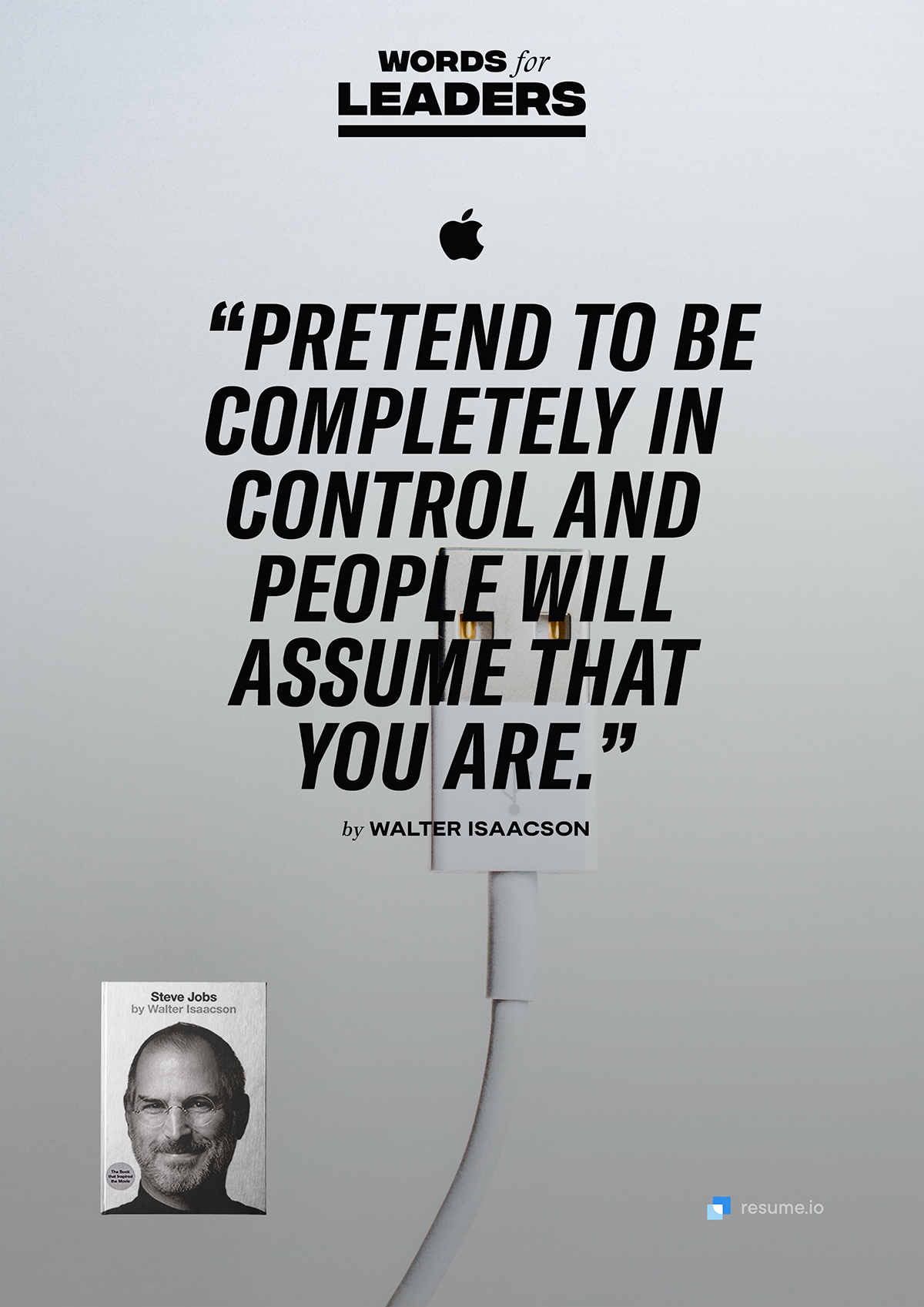 Steven Levitt is a numbers man who uses statistics to identify unlikely, but highly useful trends in a variety of aspects of life. In the first chapter, he identifies the importance of incentives to change people's behaviour, giving the example of the no-smoking campaign's "sin tax" (economic), public smoking ban (social), and the idea that the sale of black market cigarettes funds terrorism (moral).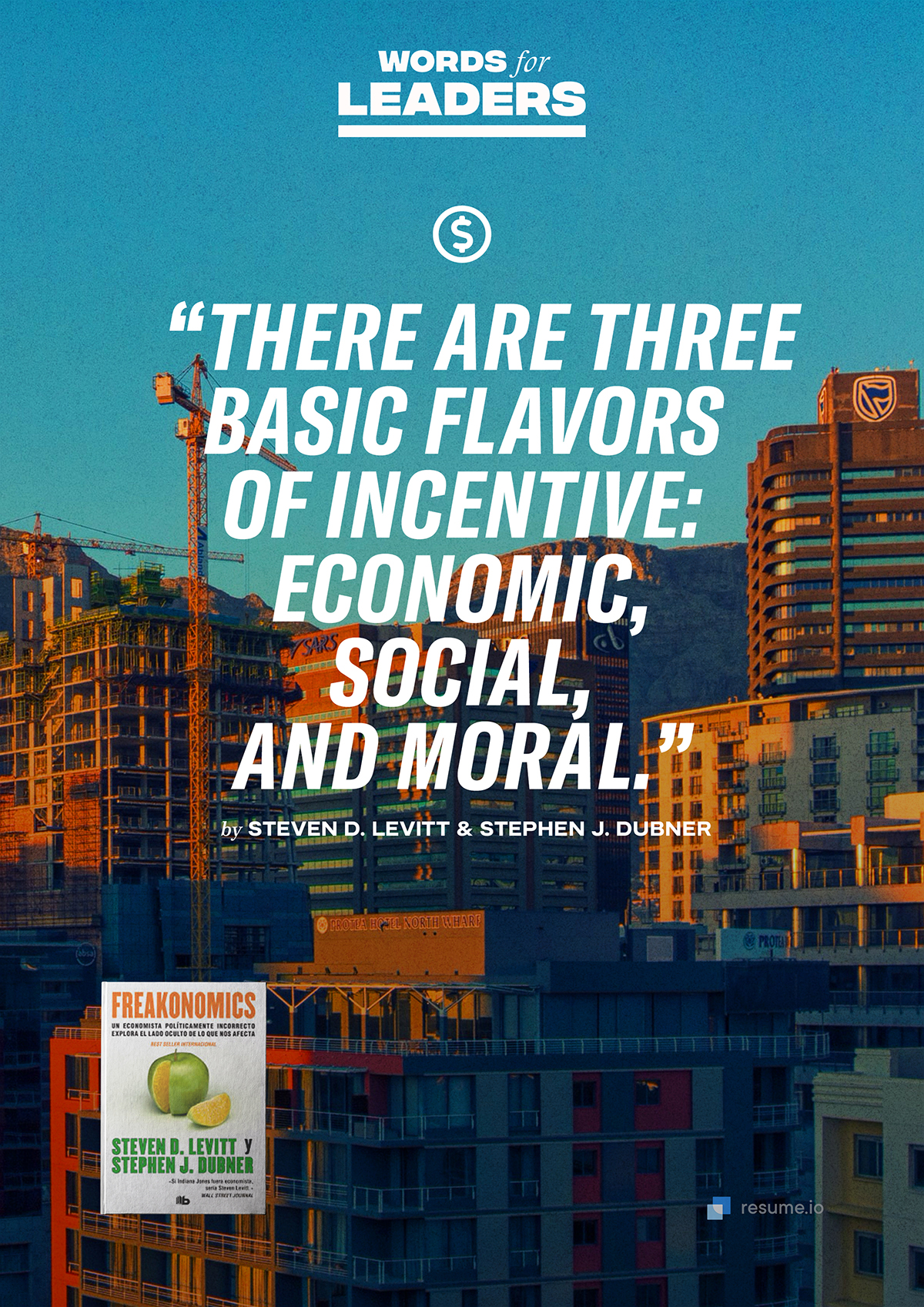 3. Outliers: The Story of Success by Malcolm Gladwell 
New Yorker writer and "pop economist" Malcom Gladwell examines the unusual conditions that led various successful people to make their fame and fortune, in this, his third non-fiction book. Gladwell draws attention to the importance of support and collaboration, and coins the well-known 10,000-Hour Rule: the idea that it takes 20 hours of work each week for 10 years to become an expert.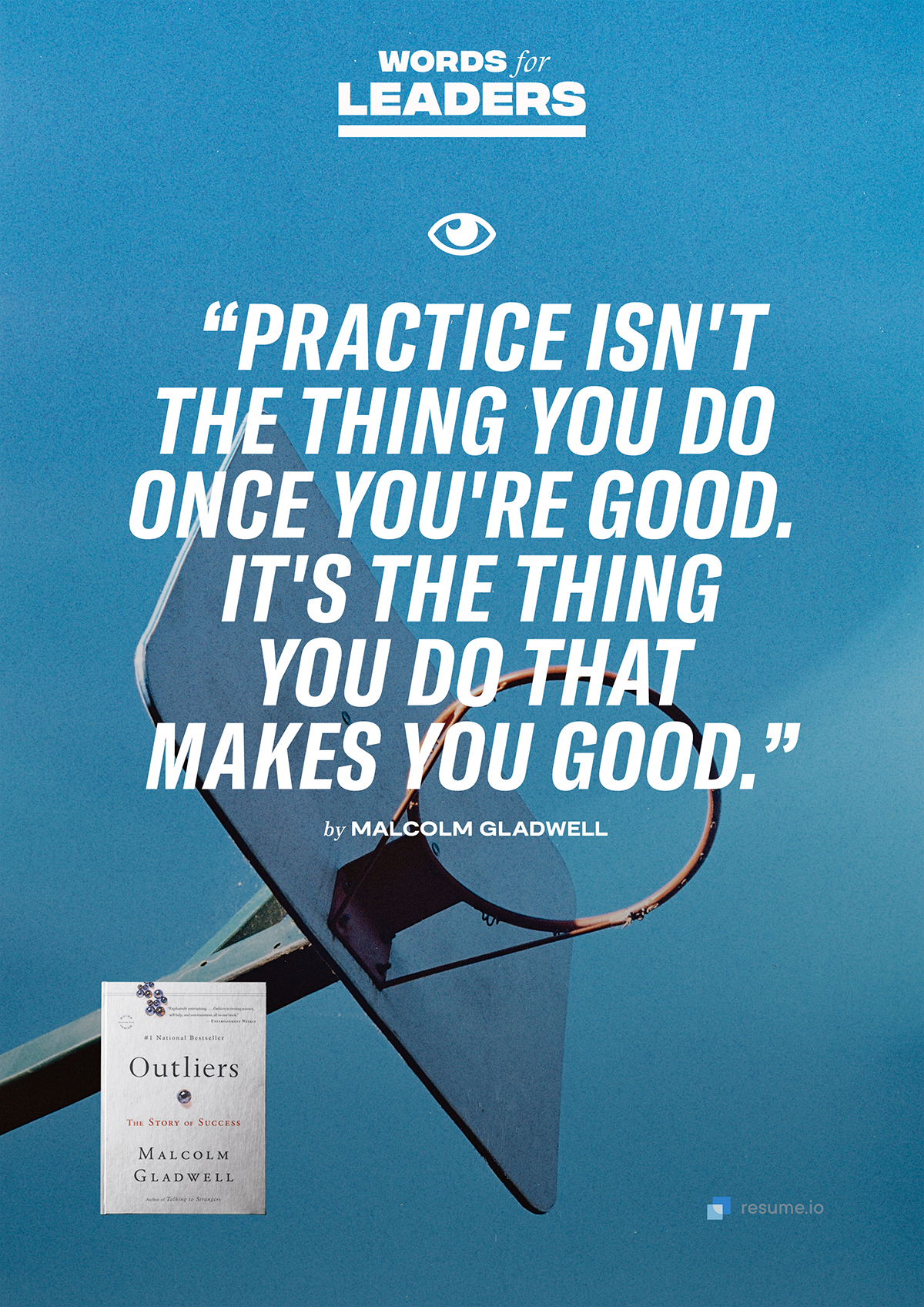 4. The Tipping Point: How Little Things Can Make a Big Difference by Malcolm Gladwell 
In his first book, Gladwell examines the phenomenon of sociological "critical mass" – the moment when the curve of change suddenly becomes, well, really curvy. While most 'overnight success stories' are founded on years of work, ideas that suddenly take off (whether its Cabbage Patch Dolls or memes) depend on three factors: word of mouth (what we now call 'influencers'), "stickiness," and context.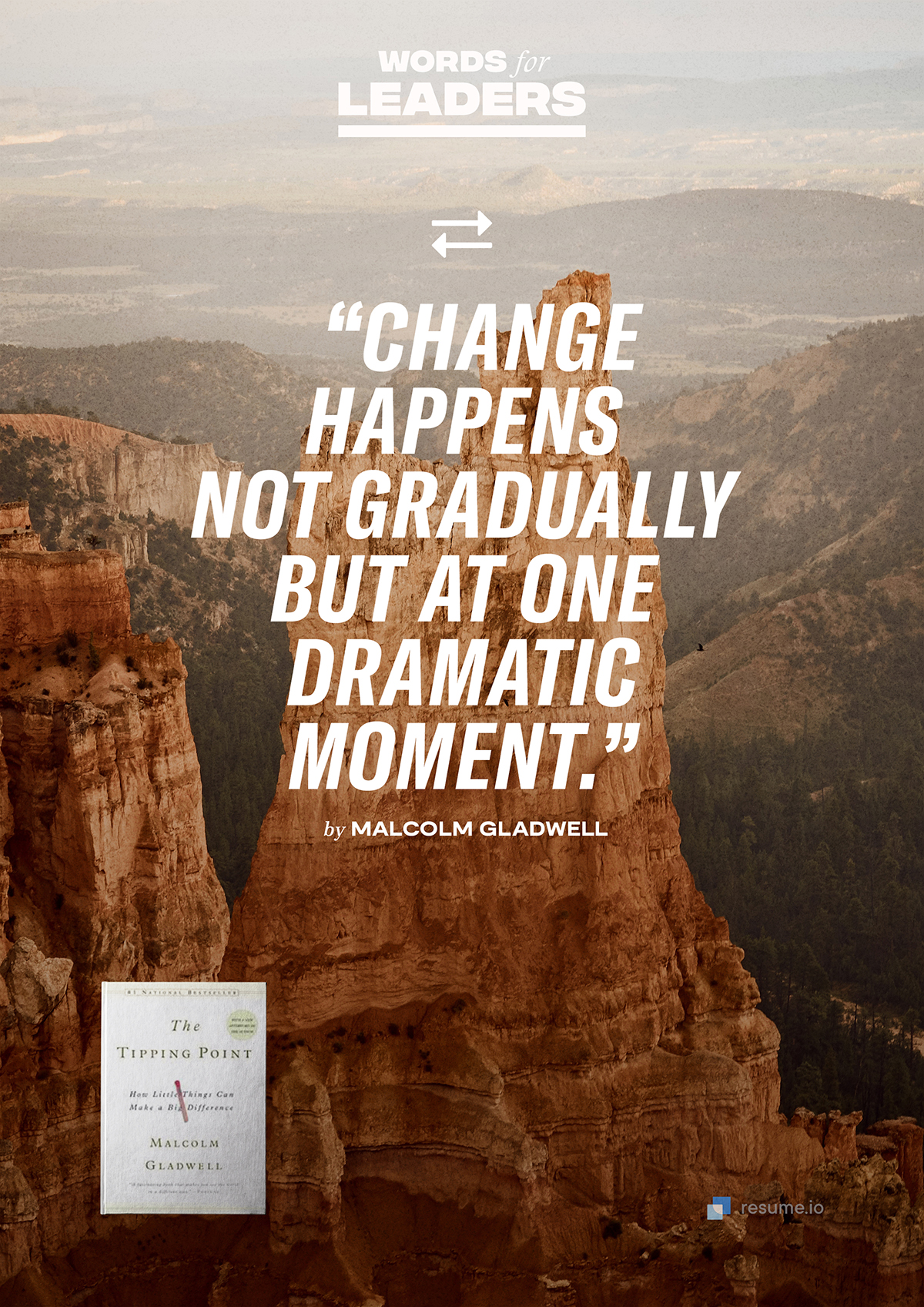 5. How to Win Friends and Influence People by Dale Caregie
Jam-packed with practical principles that help anyone become a likable person, this self-help classic from Dale Carnegie has shaped behavioral psychology as we know it. As one of the leadership books that have stood the test of time, its impact has been profound. It has already sold more than 15 million copies worldwide in the 80 years since it was published.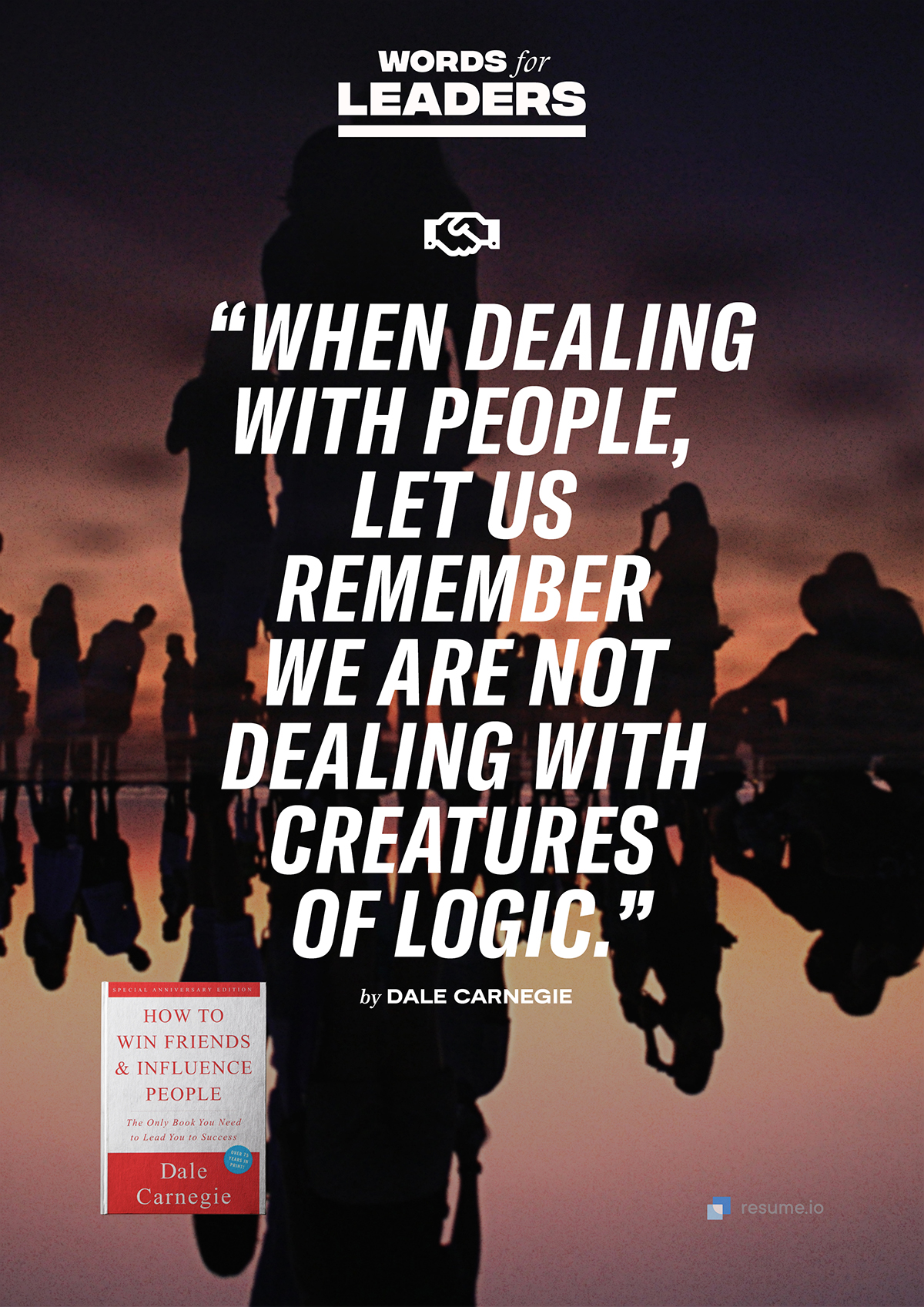 6. Quiet: The Power of Introverts in a World That Can't Stop Talking by Susan Cain
In her book Quiet, Susan Cain launched a quiet revolution by highlighting the potential and unique skills possessed by introverted people, and revealing how society shuns them.  This passionately argued and anecdote-rich book charts the rise of what she calls the Extrovert Ideal throughout the entire twentieth century, and offsets it with a list of high-octane public speakers who ironically are introverts.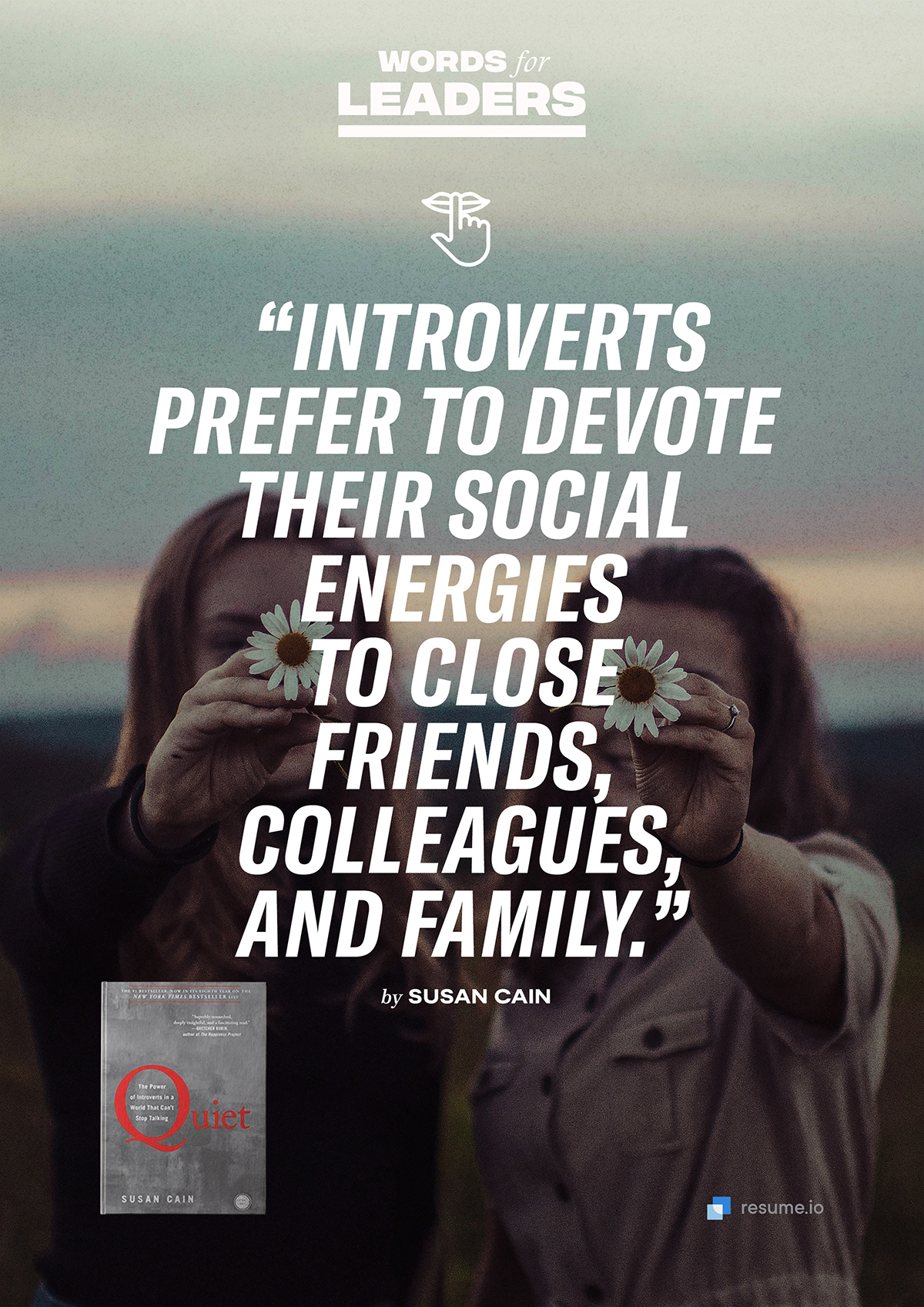 7. The 7 Habits of Highly Effective People: Powerful Lessons in Personal Change by Stephen R. Covey
Stephen R. Covey passionately explores the harmony between our professional and personal lives in this groundbreaking nonfiction classic, first published in 1990. Covey says we can all boost success by adopting 7 powerful habits, but not before you accomplish what he calls a "paradigm shift" in how to perceive reality.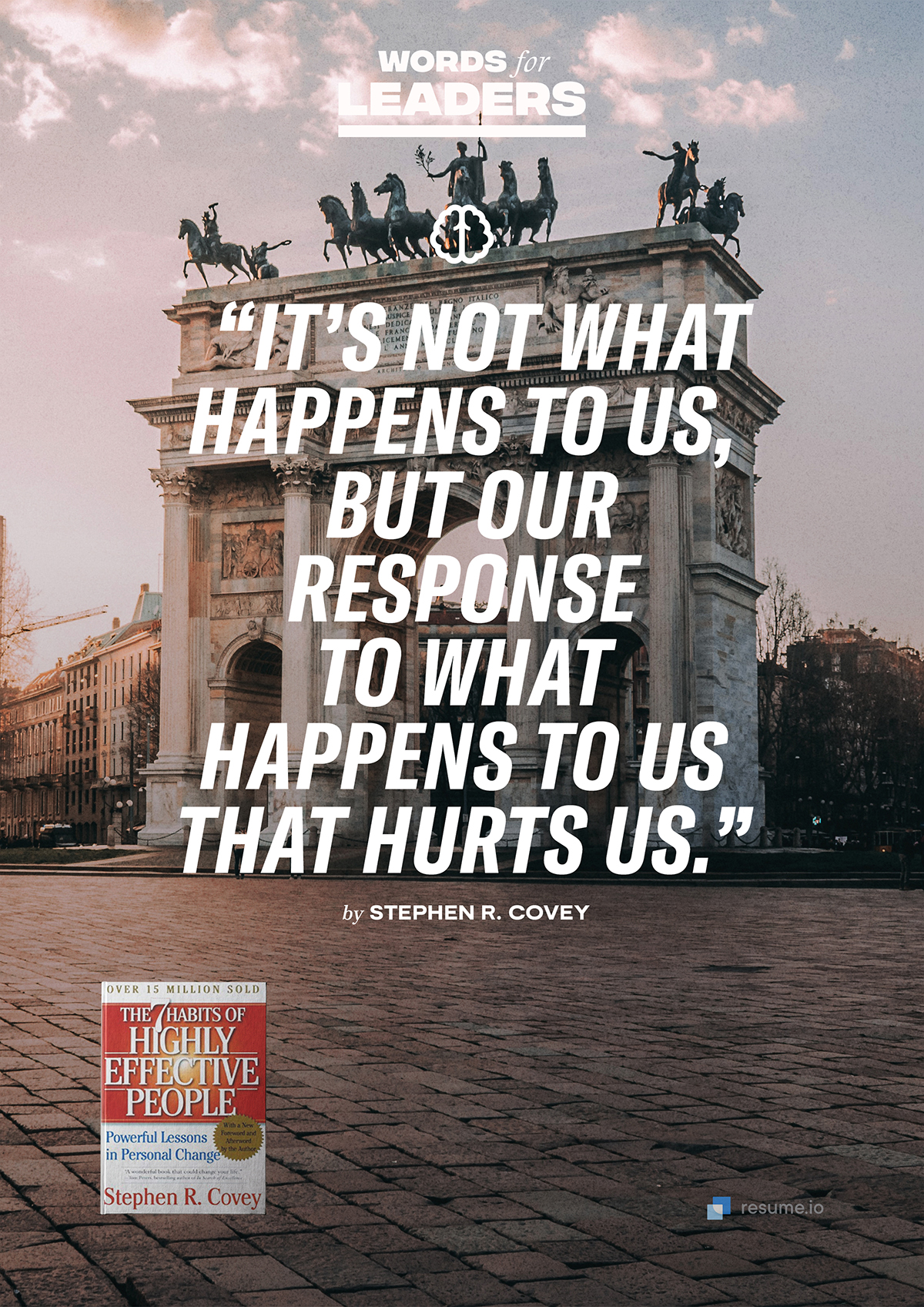 8. Who Moved My Cheese by Spencer Johnson
This New York Times business bestseller continues to be a leading self-help and motivational business fable about how different kinds of people adapt to changes in work and life in general. The story is an allegory that features four characters, named Sniff, Scurry, Hem and Haw, and attempts to empower the workforce when cost-cutting measures are taken.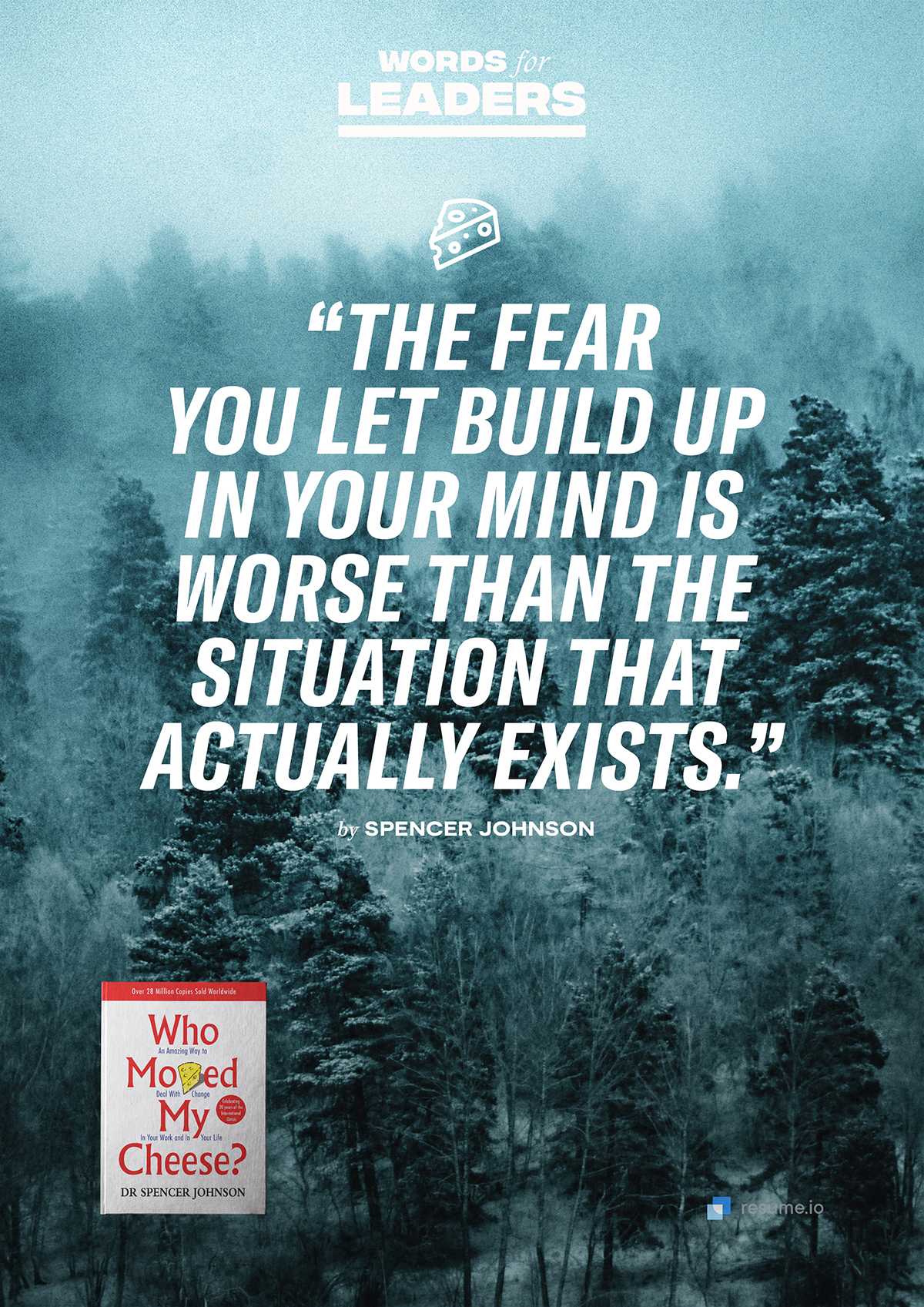 9. Rich Dad, Poor Dad by Robert T. Kiyosaki
This controversial and best-selling business book examines the lives of two different men who have drastically different approaches to finance and wealth. Kiyosaki lays out some important life lessons in this book, including how you can "work to learn" and not just "work to earn", and how to manage risks instead of avoiding them.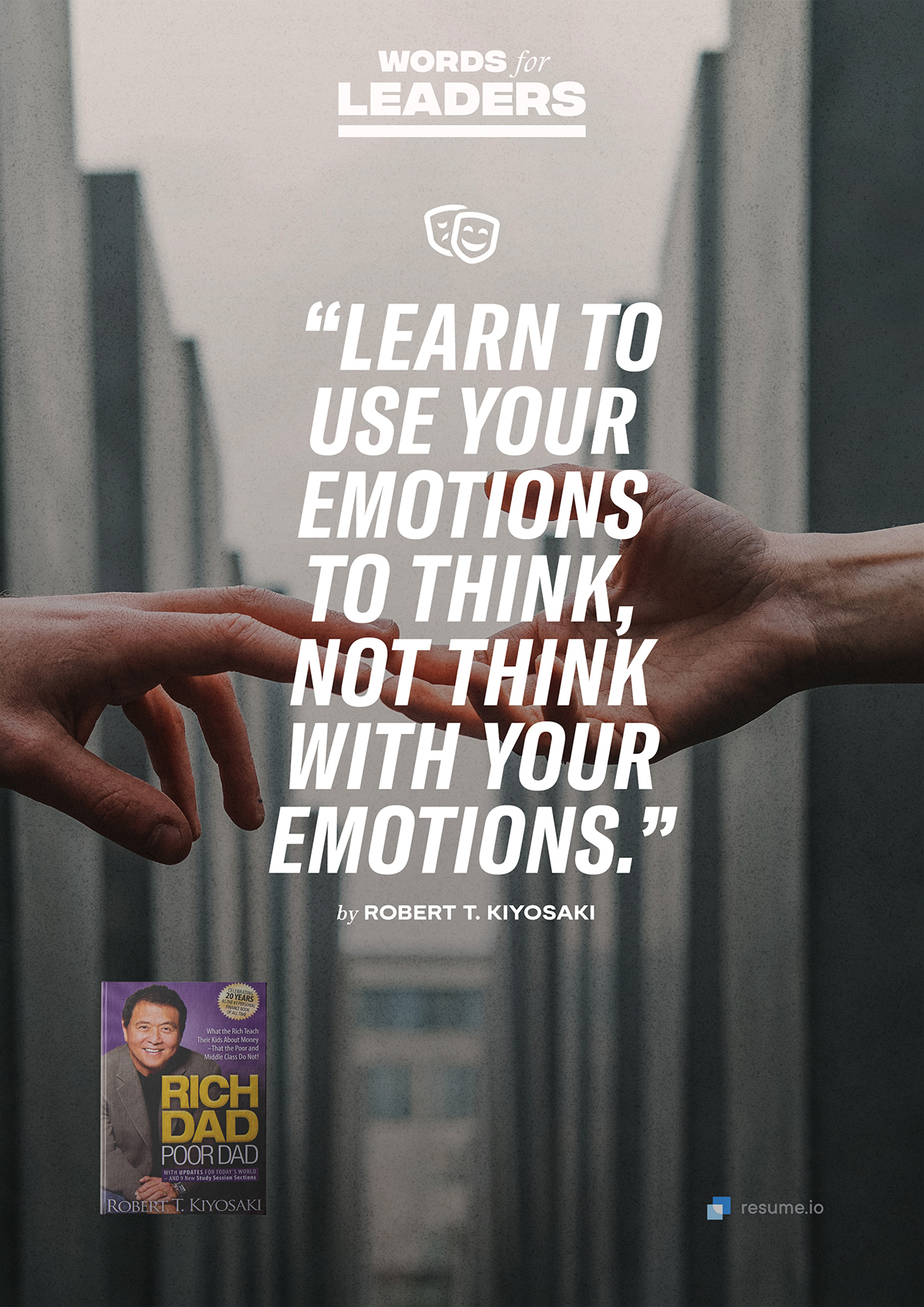 10. The Power of Habit: Why We Do What We Do in Life and Business by Charles Duhigg
Demonstrating the fallibility of habits, this personal development book by the award-winning New York Times business reporter, takes readers through the science of habits and how they can be changed. He does this through detailing a vast compilation of stories; from businessmen to neuroscientists, even the Olympic champion Michael Phelps is explored.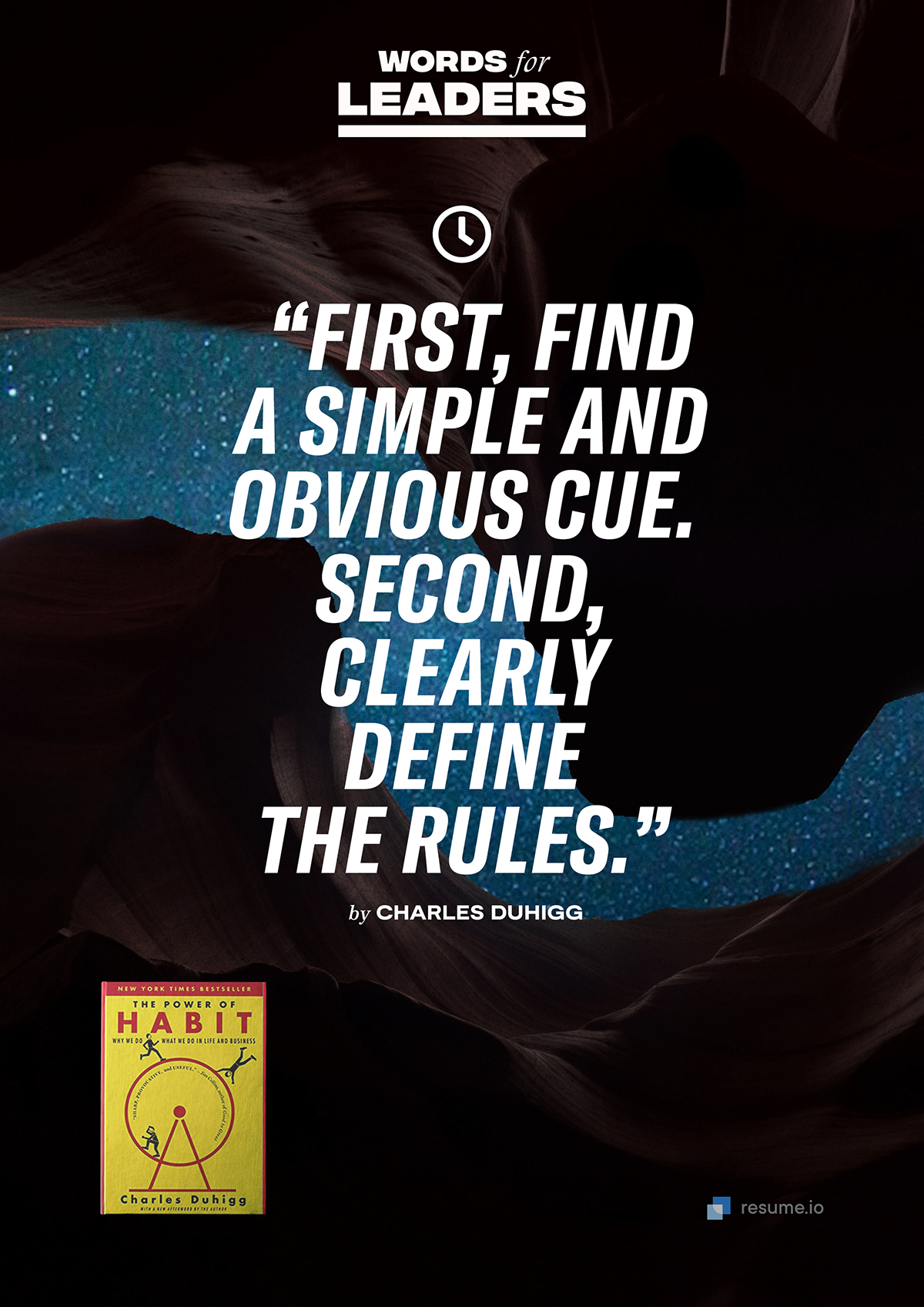 11. The Art of War by Sun Tzu
The Art of War is an iconic philosophy and history text by Sun Tzu, an honorary title given to Sūn Wu (孫武 c. 544-496 BC). This book has come to be known as one of the most influential books on military thought and warfare ever written. It's not just useful for military leaders though; the book's principles continue to enlighten and guide leaders in business, politics, sports and beyond.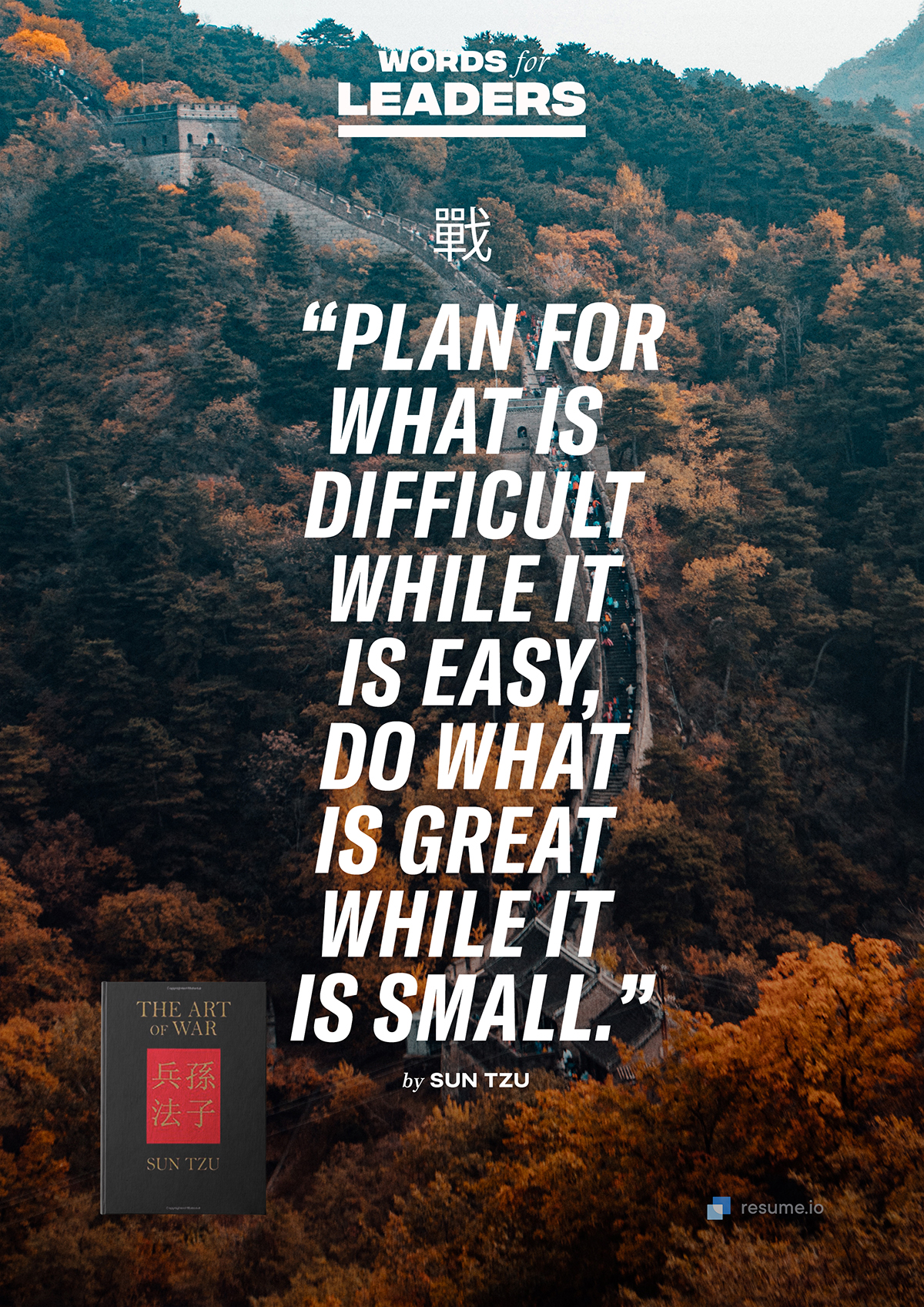 12. Lean In: Women, Work, and the Will to Lead by Sheryl Sandberg
What are the obstacles faced by working women? This is the central question posed by the former chief Operating Officer of Facebook in this book. Being ranked as one of the most influential people by Time magazine, Sanberg lends this tell-it-all narrative greater weight by sharing the personal mistakes and obstacles she encountered before she became a huge success.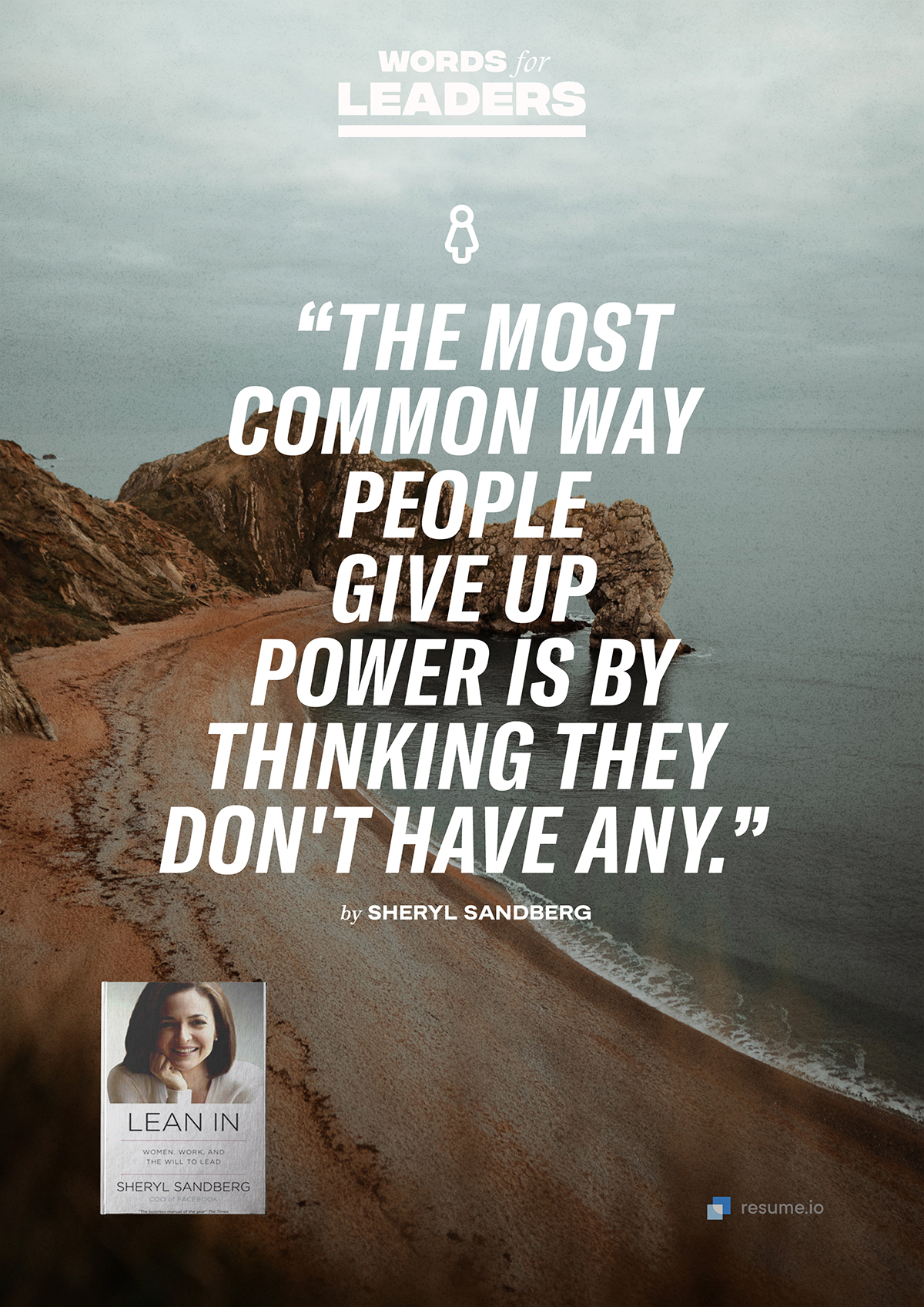 13. The Prince by Niccolò Machiavelli 
Il Principe (The Prince) is easily the most quoted or name-dropped work of the most famous Florentine political theorist, Niccolò Machiavelli. Published in 1532, just 5 years after Machiavelli's death, this political treatise is most remembered for coining the term "Machiavellian". The 26 chapters in this book are a masterclass in how to acquire and maintain political power.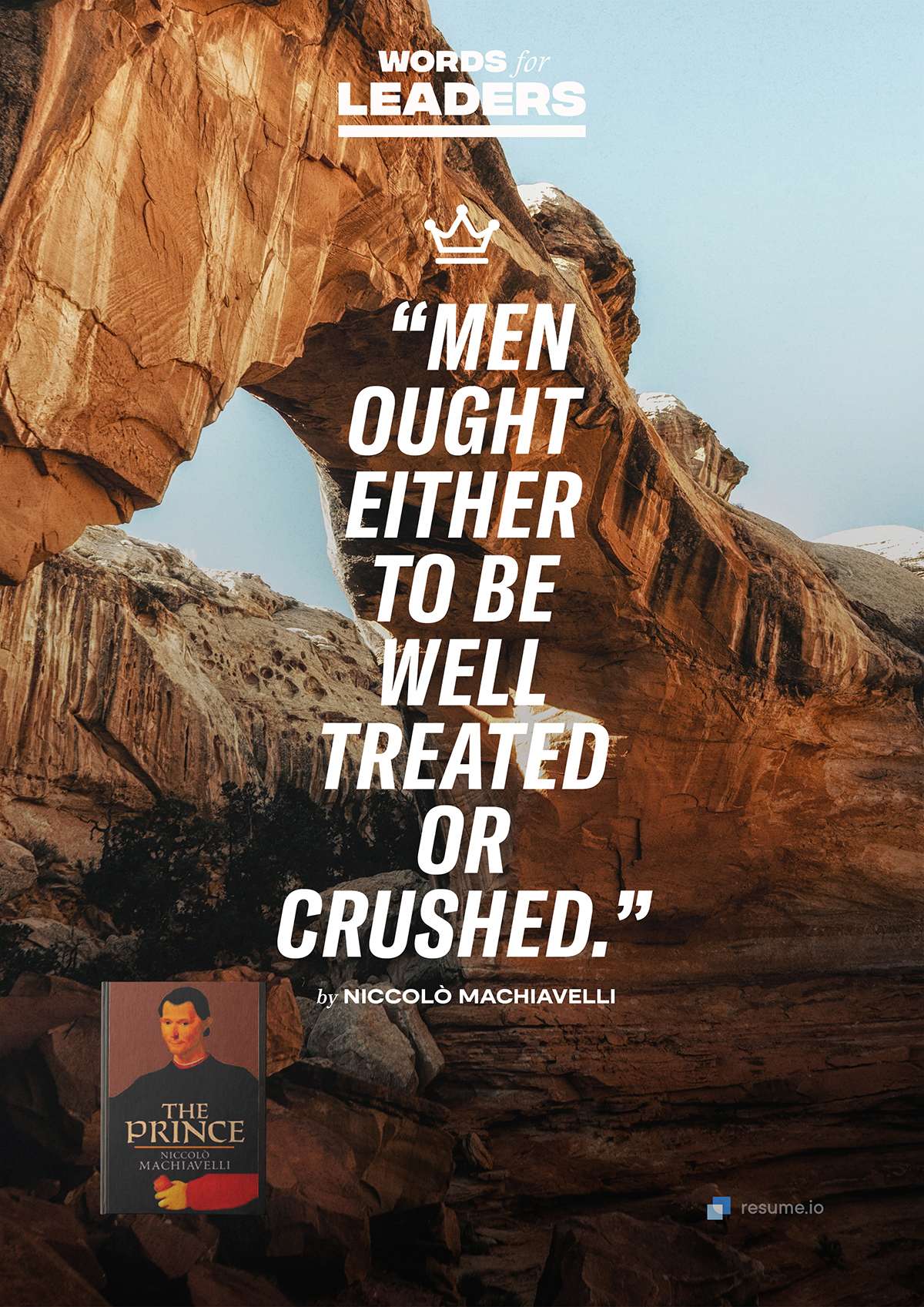 14. Elon Musk: Tesla, SpaceX, and the Quest for a Fantastic Future by Ashlee Vance 
Just in case you don't already know, Elon Musk is the man behind Paypal, SolarCity, The Boring Company and SpaceX. This biography delves into the life and mind of one of the most fascinating personalities in the 21st century. It has everything from anecdotes shared by Musk's friends and family, to the man's own advice on how to approach life and business.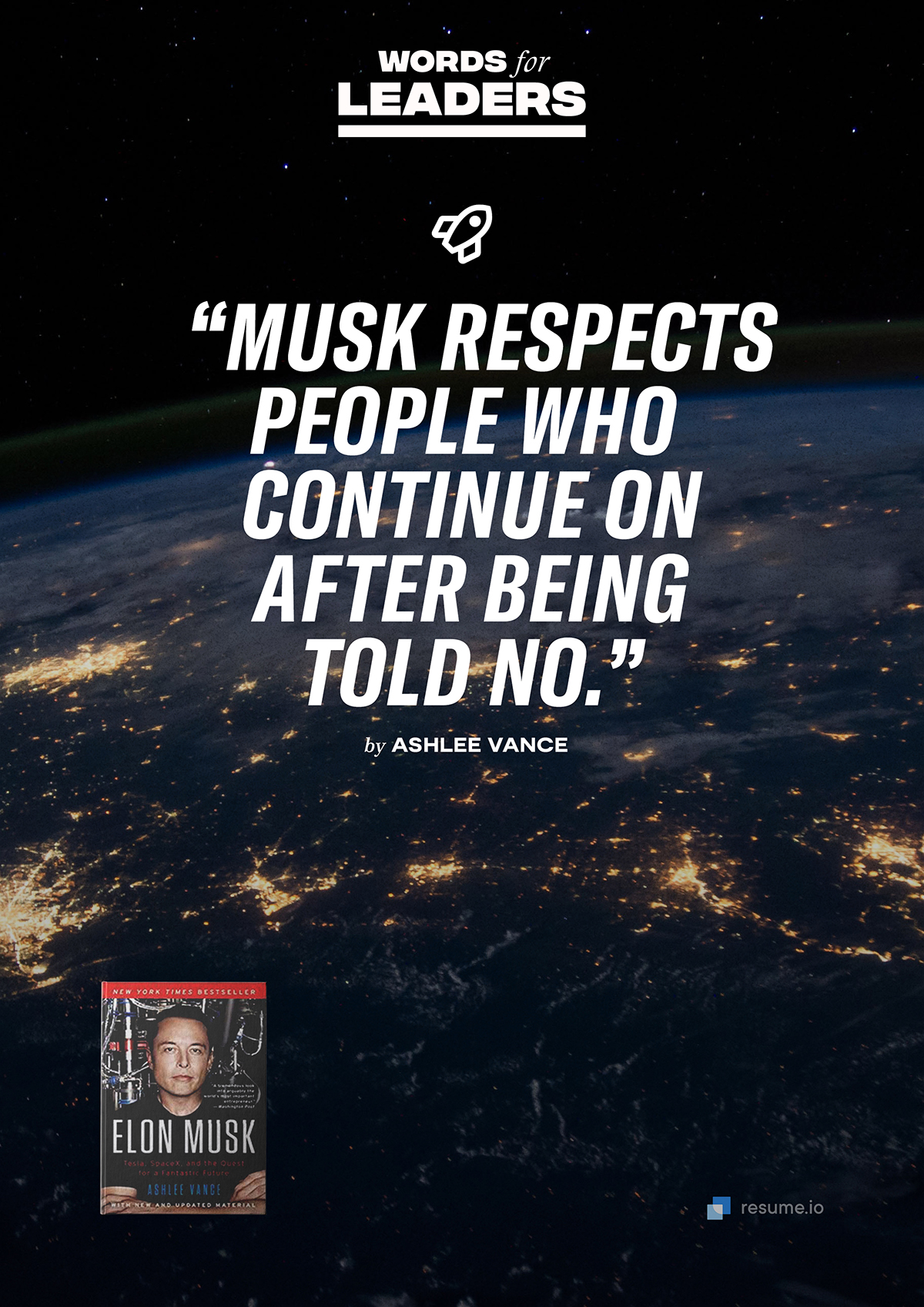 15. The Power of Now: A Guide to Spiritual Enlightenment by Eckhart Tolle 
When you read that Oprah allegedly bought thousands of copies of Eckhart Tolle's The Power of Now to give away to her friends and family, you know it must be good. This spiritual self-help guide helps discover your true being, detaches yourself from the shackles of the ego. Over 2 million copies have been sold worldwide and so far it's been translated into over 30 languages.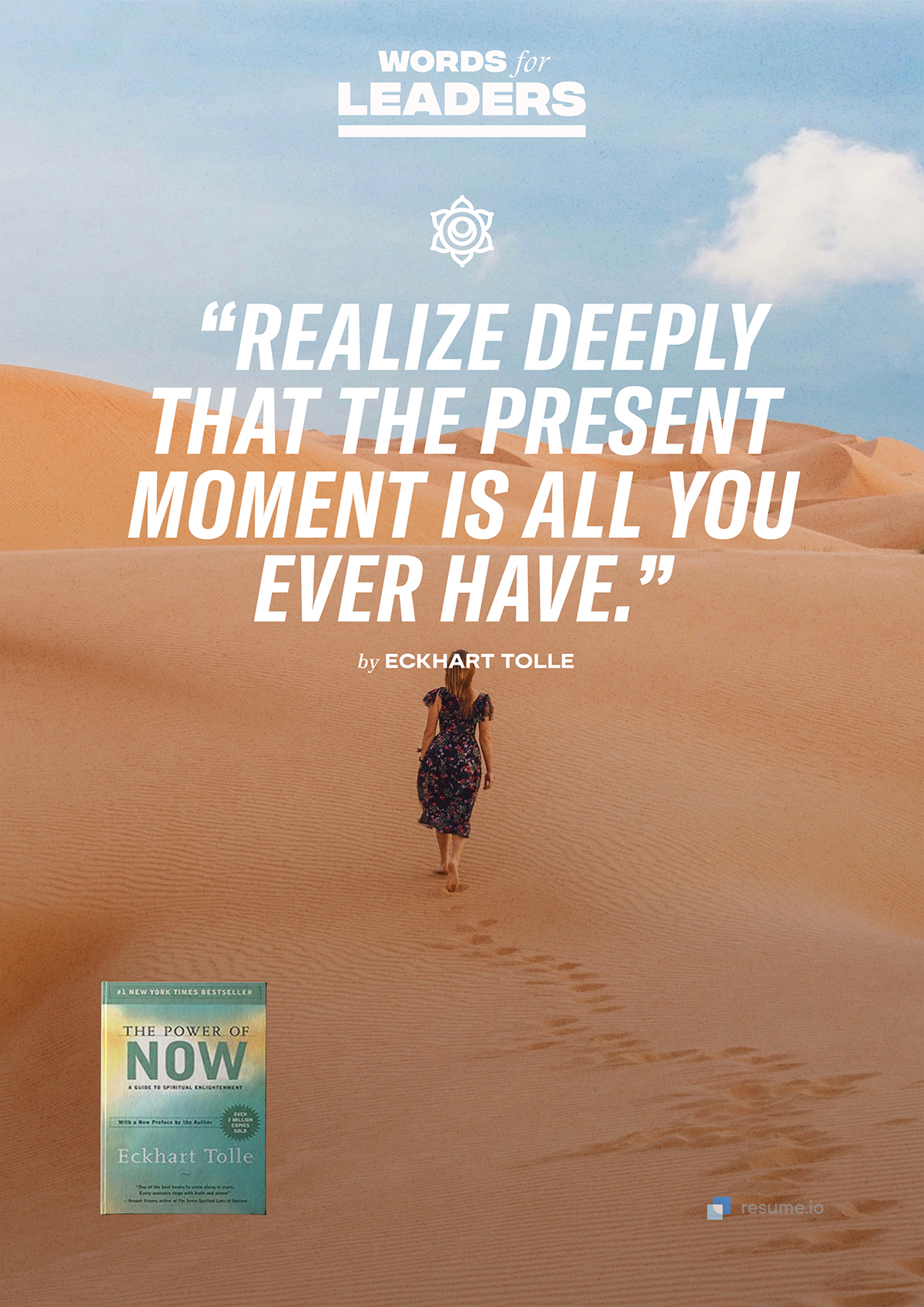 16. Think and Grow Rich by Napoleon Hill 
In this landmark bestselling book you'll find money-making principles, secrets and rules of thumb for how to get rich. The distilled wisdom that unfolds on the pages of this book comes from more than forty millionaires and other successful men from all areas of life; all diligently researched and compiled by Napoleon Hill.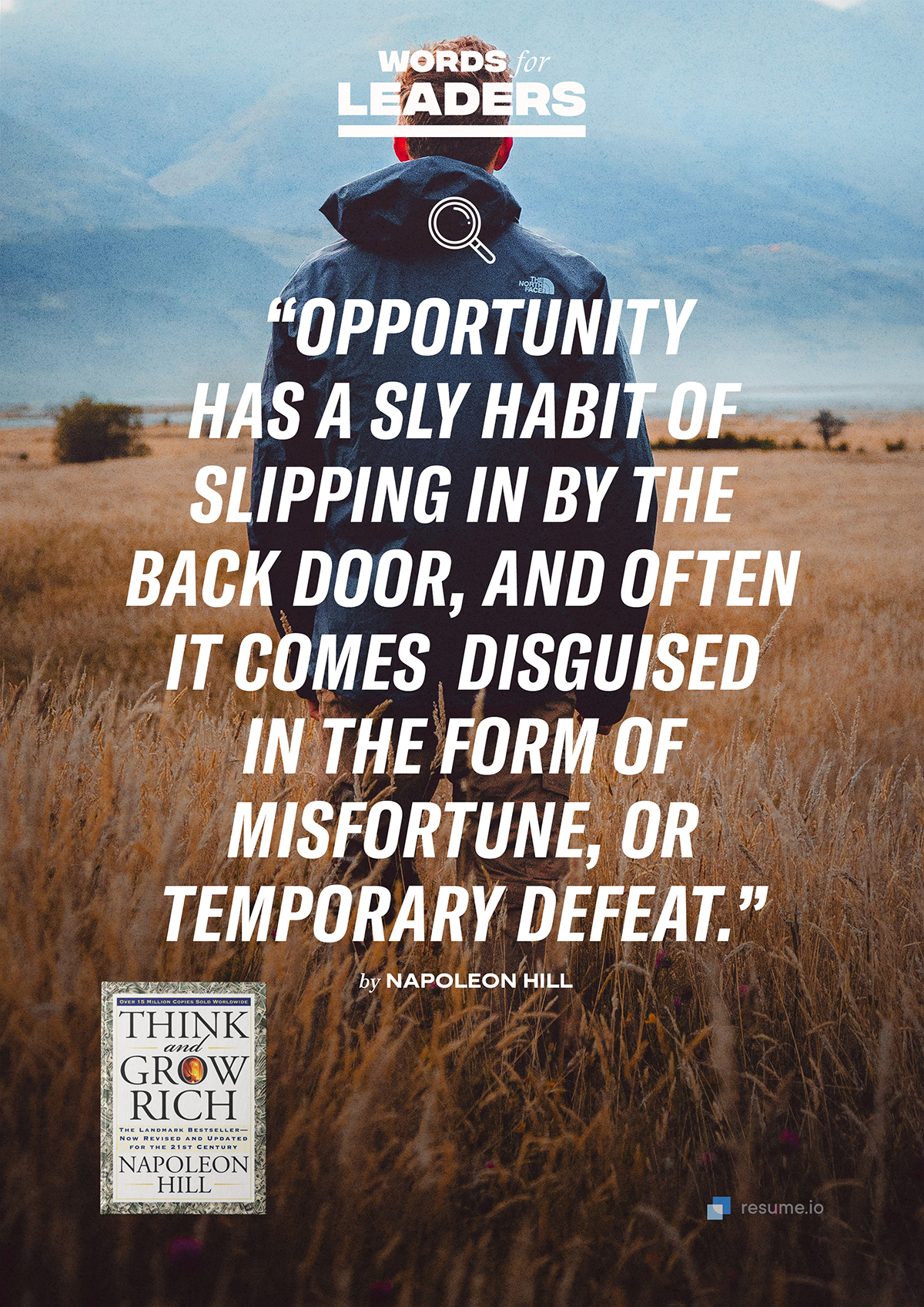 17. The 4-Hour Workweek by Timothy Ferriss 
The New York Times bestselling author Timothy Ferriss wrote this book as a step-by-step guide on how to achieve a luxuriously healthy lifestyle that balances work and personal life, by working just 4 hours per week. His bold claim comes from experience, he went from earning $40,000/year, working 80 hours a week, to earning $40,000 a month  by clocking in 4 hours a week. As one of the top leadership books from the last few years, it's worth a read to find out how.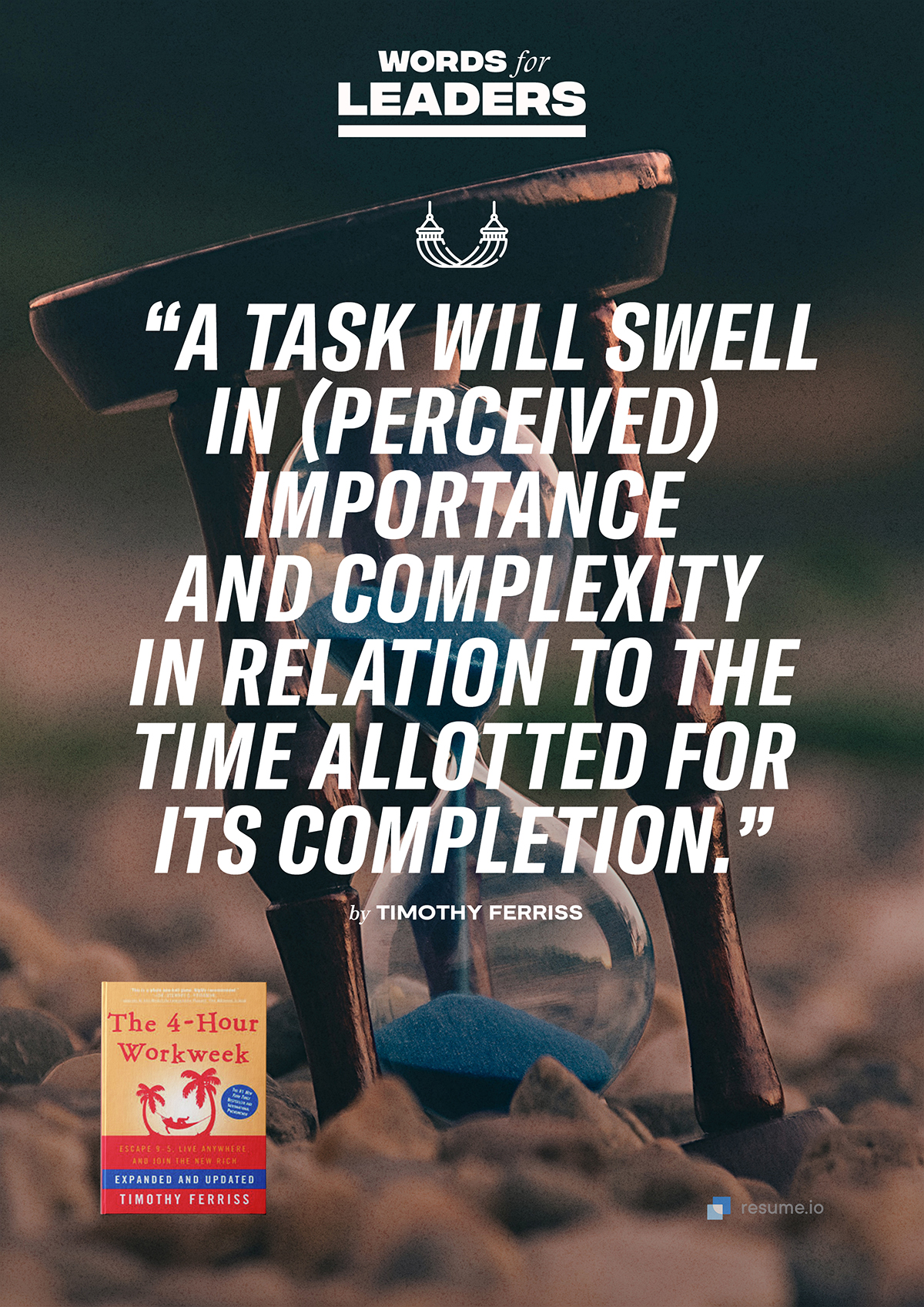 18. Daring Greatly: How the Courage to Be Vulnerable Transforms the Way We Live, Love, Parent, and Lead by Brené Brown 
This #1 New York Times bestseller by Brené Brown has already sold 1 million copies and continues to grow in stature. The book offers a transformative vision for how we should lead, build loving relationships and be outstanding parents. With her emphasis on vulnerability, Brown boldly pushes for a powerful new practice which can help you through difficult emotions.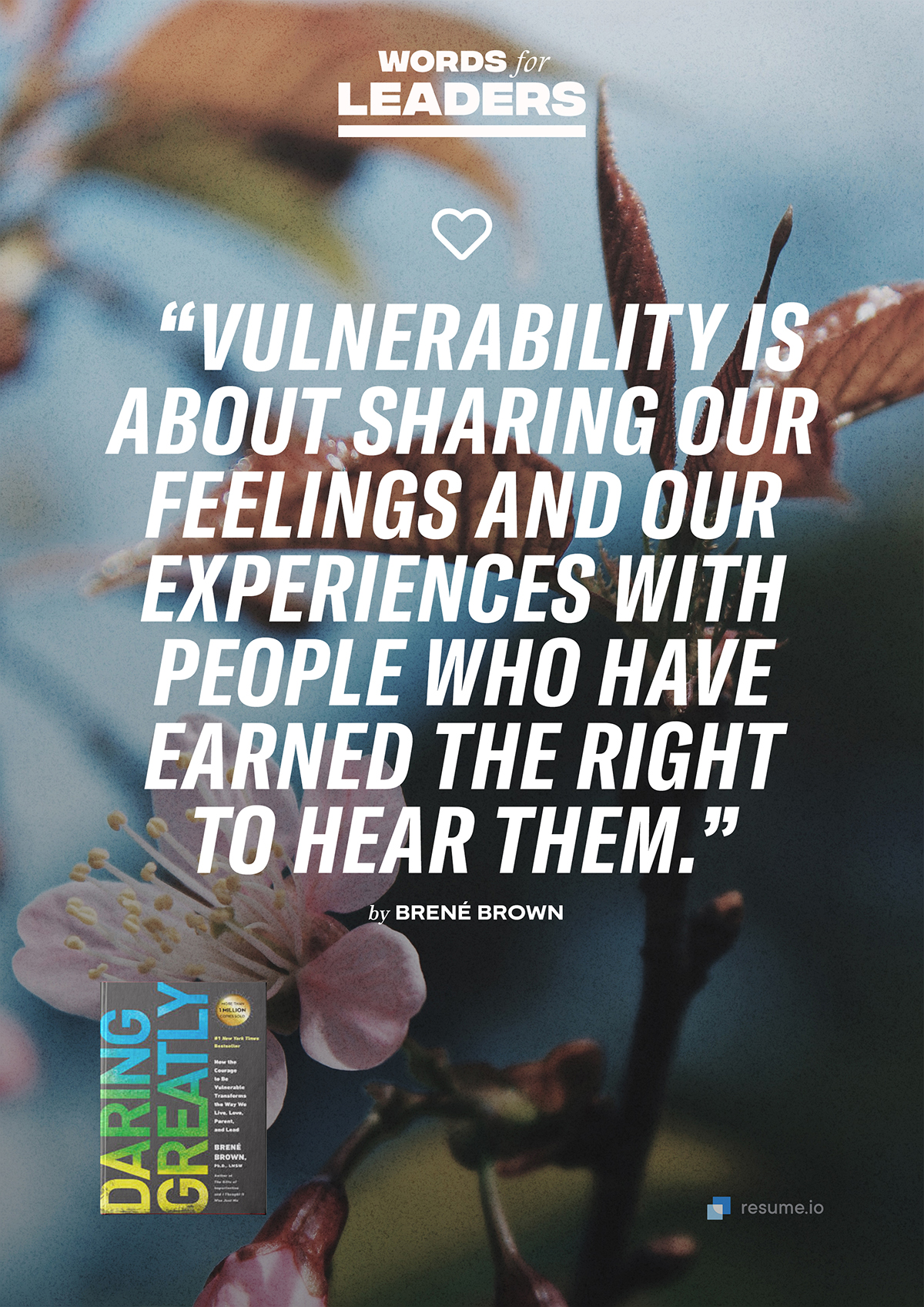 19. Good to Great: Why Some Companies Make the Leap... and Others Don't by Jim Collins
In this bestselling book Jim Collins explores the many strategies and heuristics employed by some of the most successful organizations today. With his 21-person research team, Collins is able to map the keys to greatness by compiling 6,000 articles and 2,000 pages of interview transcripts over at least 5 years. The result: a compendium of powerful collective wisdom.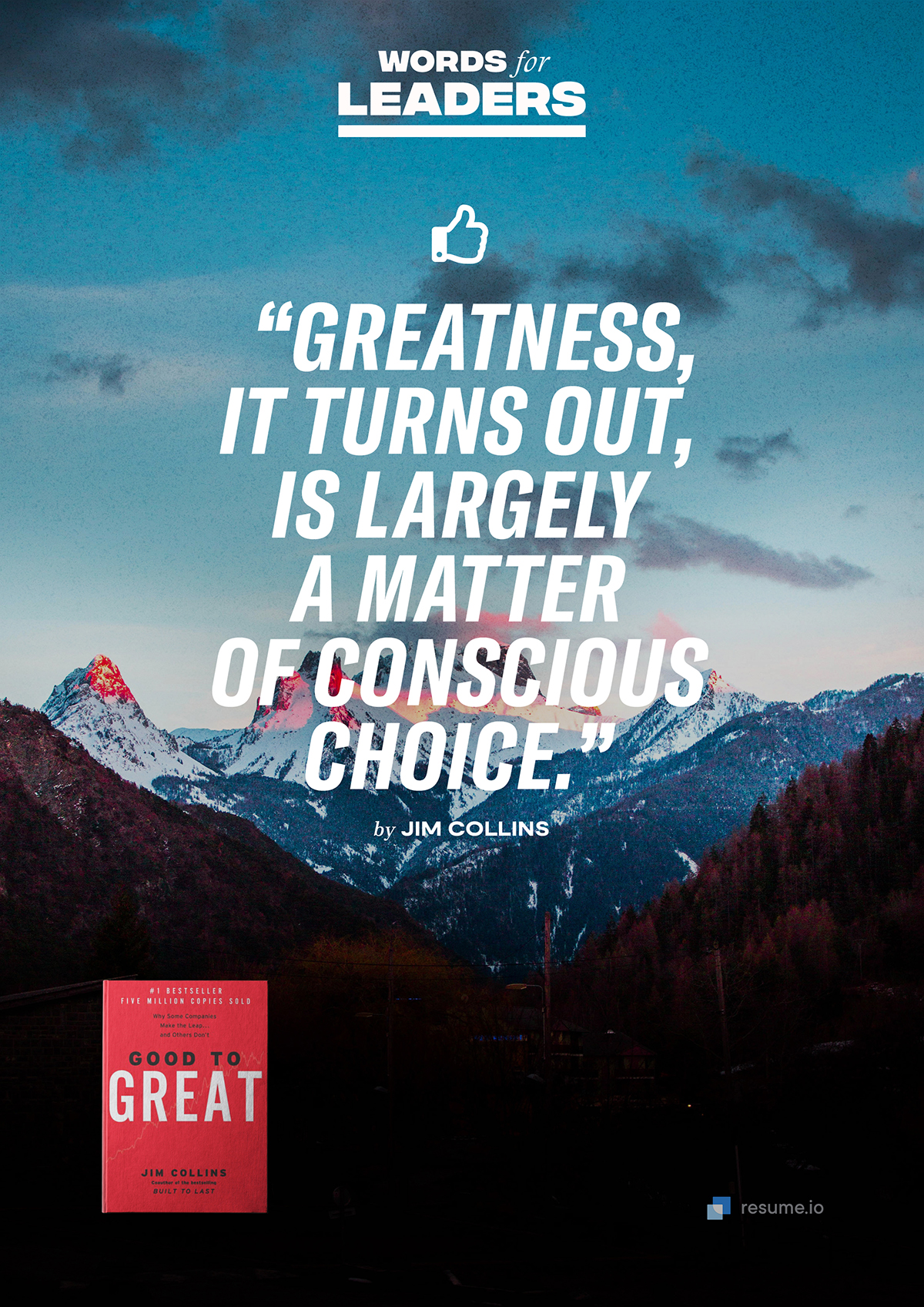 20. Getting Things Done: The Art of Stress-Free Productivity by David Allen
What makes this book by veteran management consultant David Allen even more prescient today, is the fact that the explosion of social media profoundly verifies his book's arguments on the importance of time management. Allen's premise here could not be simpler: relaxation is directly proportional to productivity.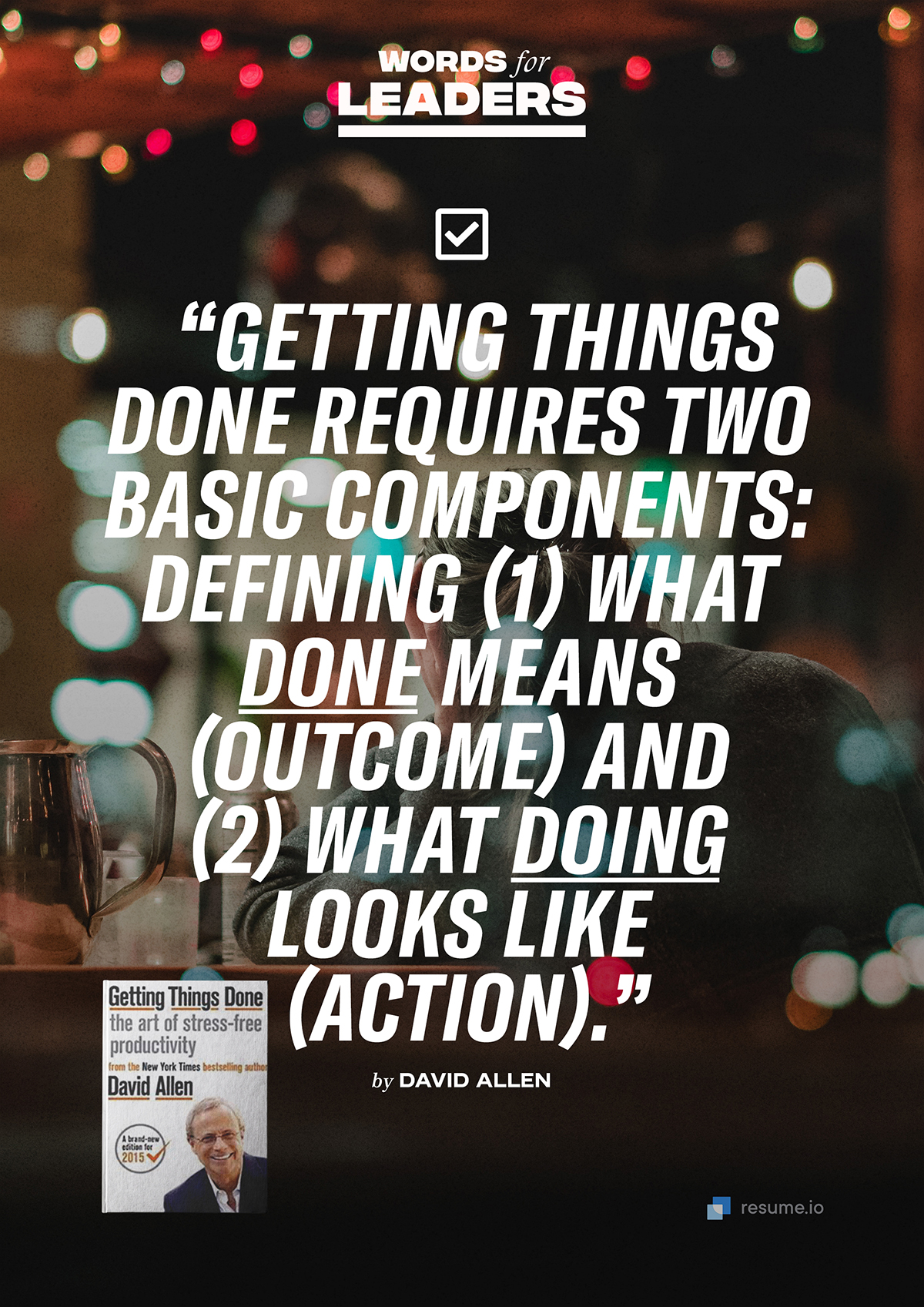 MIT behavioral economist Ariely's book asks some pertinent questions about why and how we make decisions. Why do we behave in fundamentally irrational ways, knowing that human beings are built to be rational? This book challenges the assumption that we know what we're doing, and explains some of the emotions, social norms and invisible forces that direct our actions.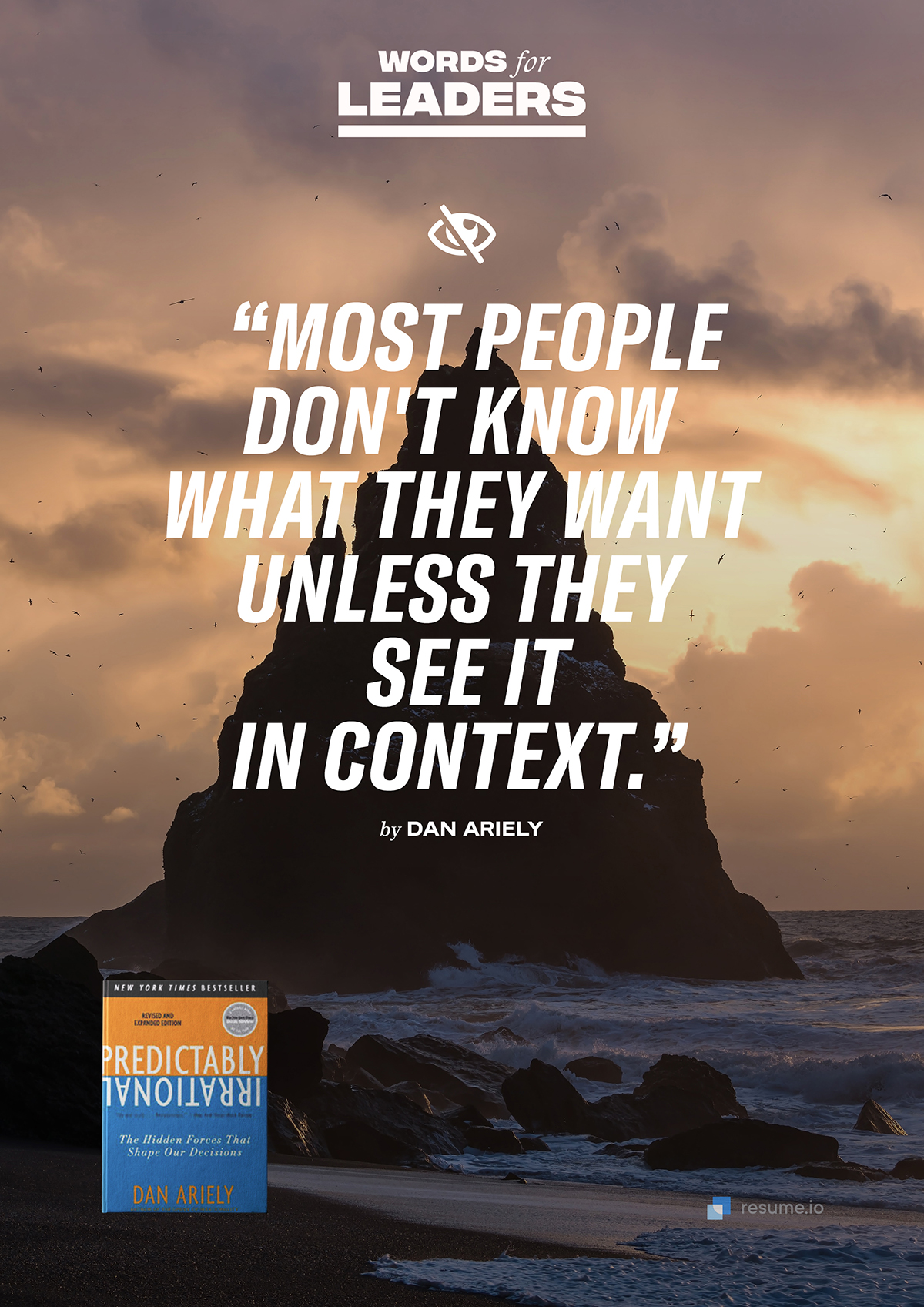 22. Start with Why: How Great Leaders Inspire Everyone to Take Action by Simon Sinek 
Why are some companies and people more innovative, more powerful, and more profitable than others? Sinek answers this question in his book by studying the behavior of leaders that have shaped the world. He also proposes the idea of The Golden Circle, which is a framework on how organizations and people can succeed by finding their why.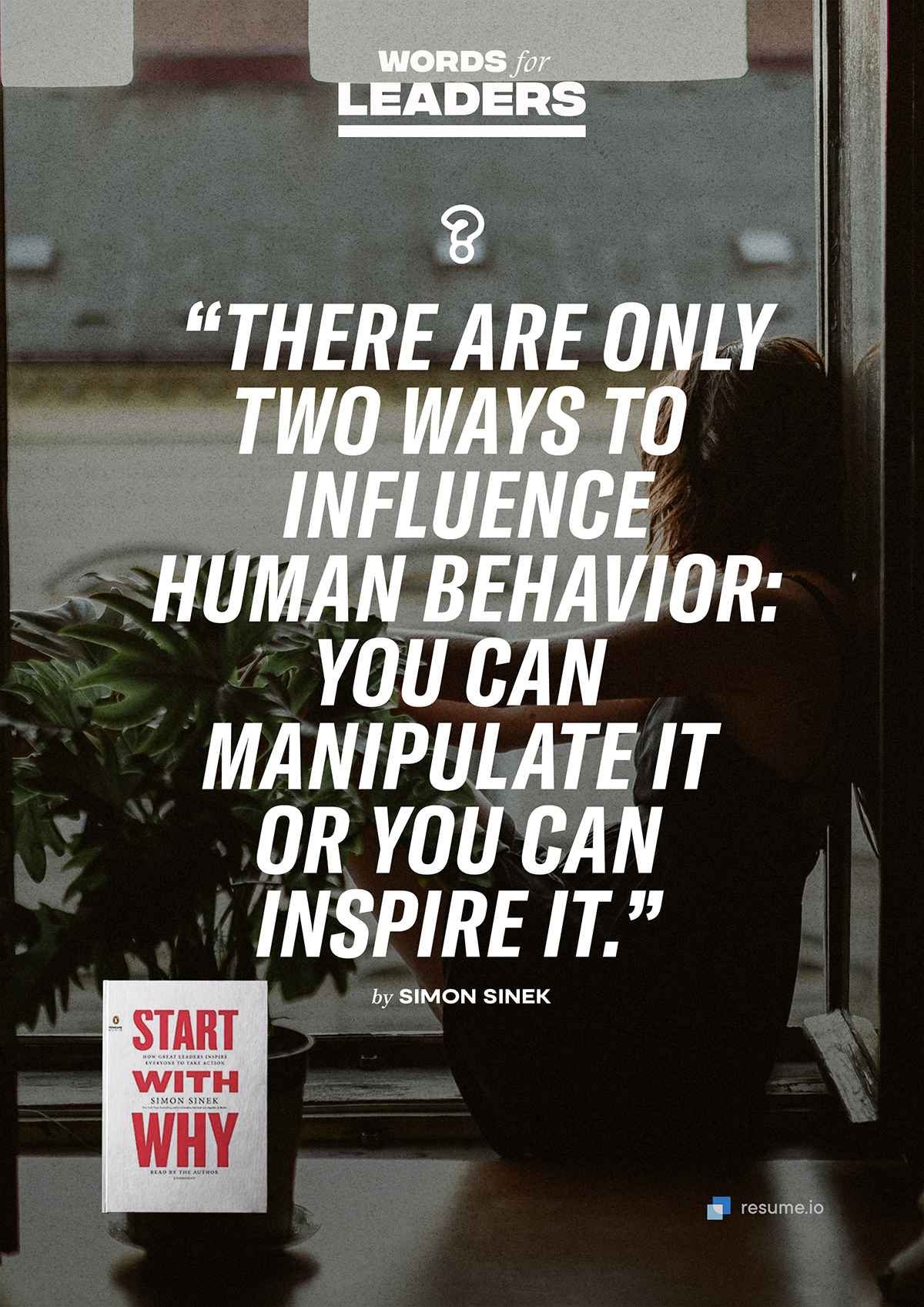 23. Mindset: The New Psychology of Success by Carol S. Dweck 
After decades of researching the subject of mind-setting, world-famous Stanford University psychologist Carol S. Dweck, PhD, has discovered a groundbreakingly simple idea. Whether you're in the arts, sports, science or taking on any human endeavor, Dweck argues that the growth mind-set should be your priority.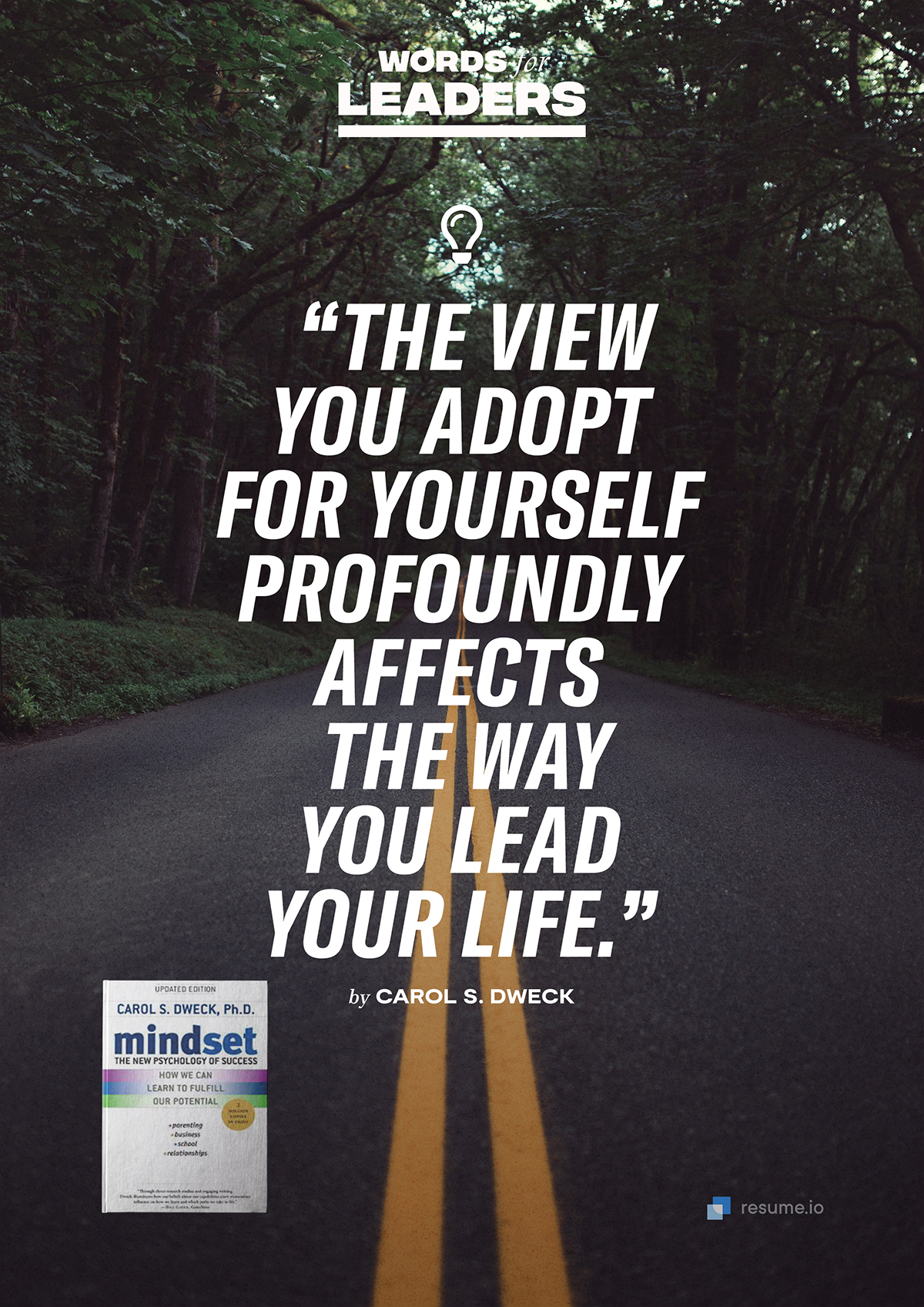 24. Drive: The Surprising Truth About What Motivates Us by Daniel H. Pink 
Among the many arguments that Daniel H. Pink presents in this book, his concepts on autonomy and mastery as the prime motivators of people's action are the stand-out. This 2009 book bursts with big ideas about new powerful ways to live. Pink takes his readers into the internal affairs of companies and their workers to see how they achieve success.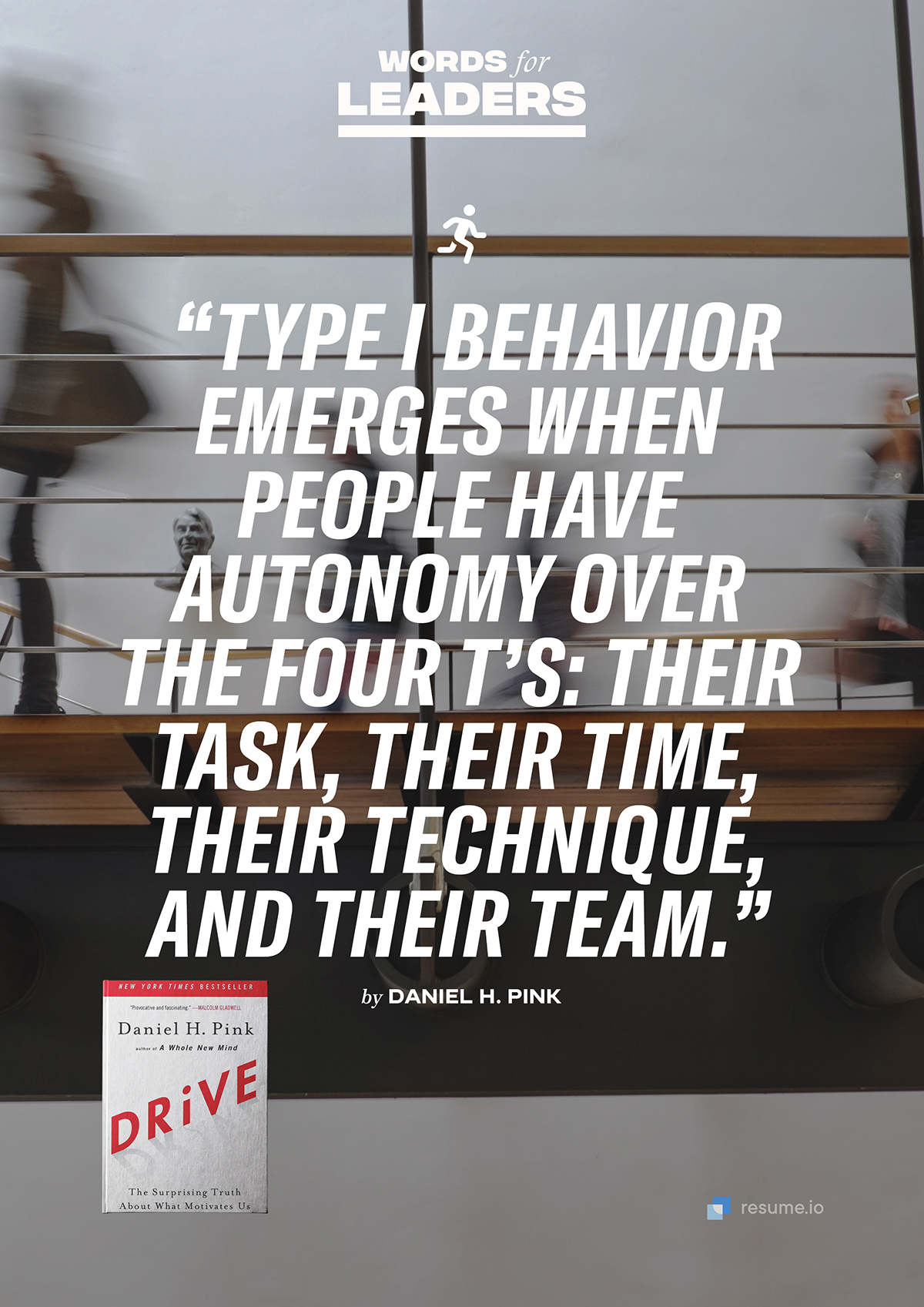 25. Factfulness: Ten Reasons We're Wrong About the World—and Why Things Are Better Than You Think by Hans Rosling, Ola Rosling, and Anna Rosling Rönnlund
One of the many impressive things about this collective work is that Bill Gates considers it to be one of the most important books he's ever read, and that's saying a lot because Bill Gates seems to read everything. Factfulness, at its core, is about data and how both experts and non-experts can get it wrong, sometimes with devastating consequences.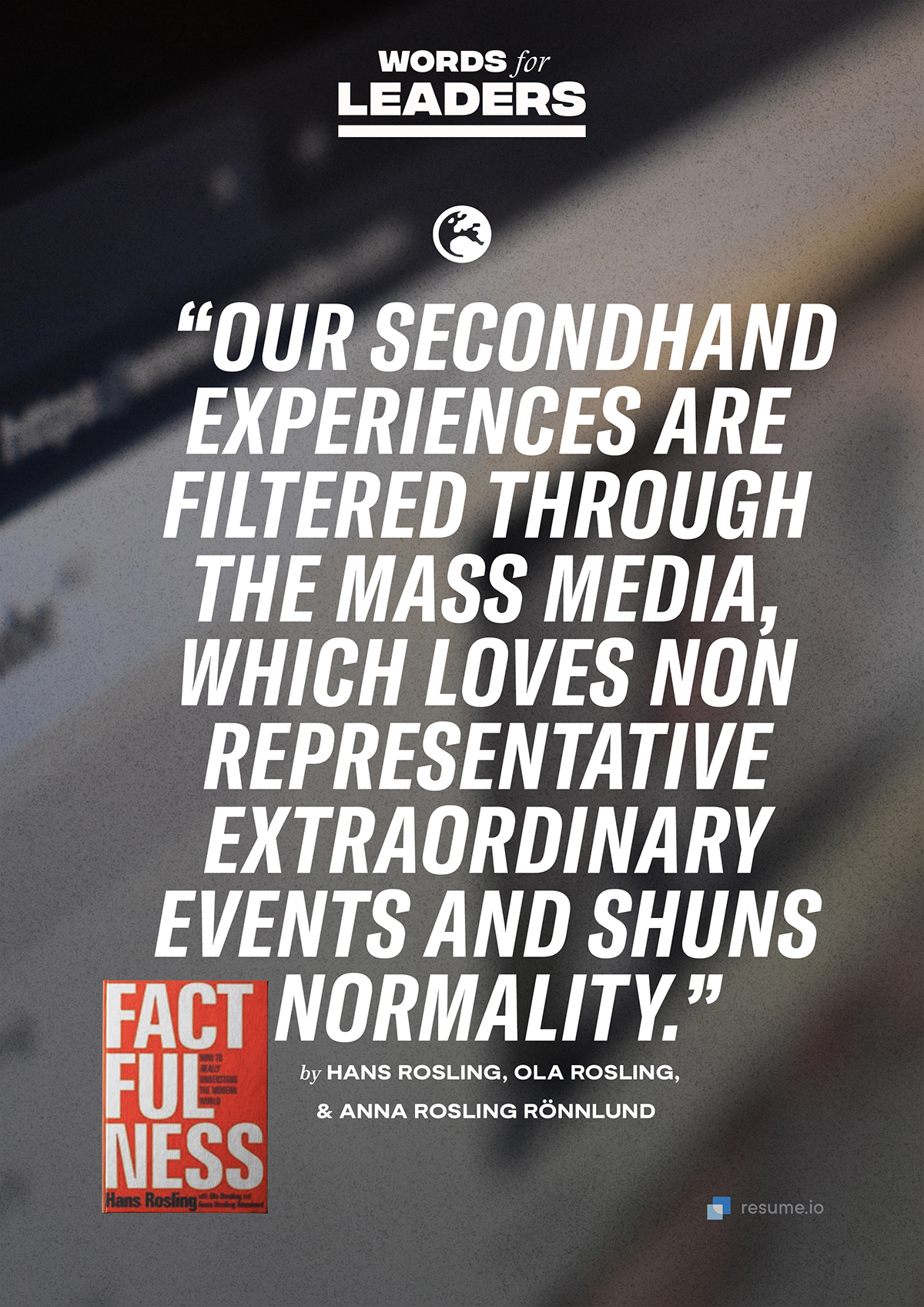 26. Influence: The Psychology of Persuasion by Robert Cialdini
Explained in clear and practical language, this book offers impressive insight for sales-people or anyone who simply wants to buy, sell, negotiate, close a deal and succeed. In this leadership book, marketing professionals can find some of today's most sneaky tricks when addressing the modern audiences that are not easily fooled by old school marketing techniques.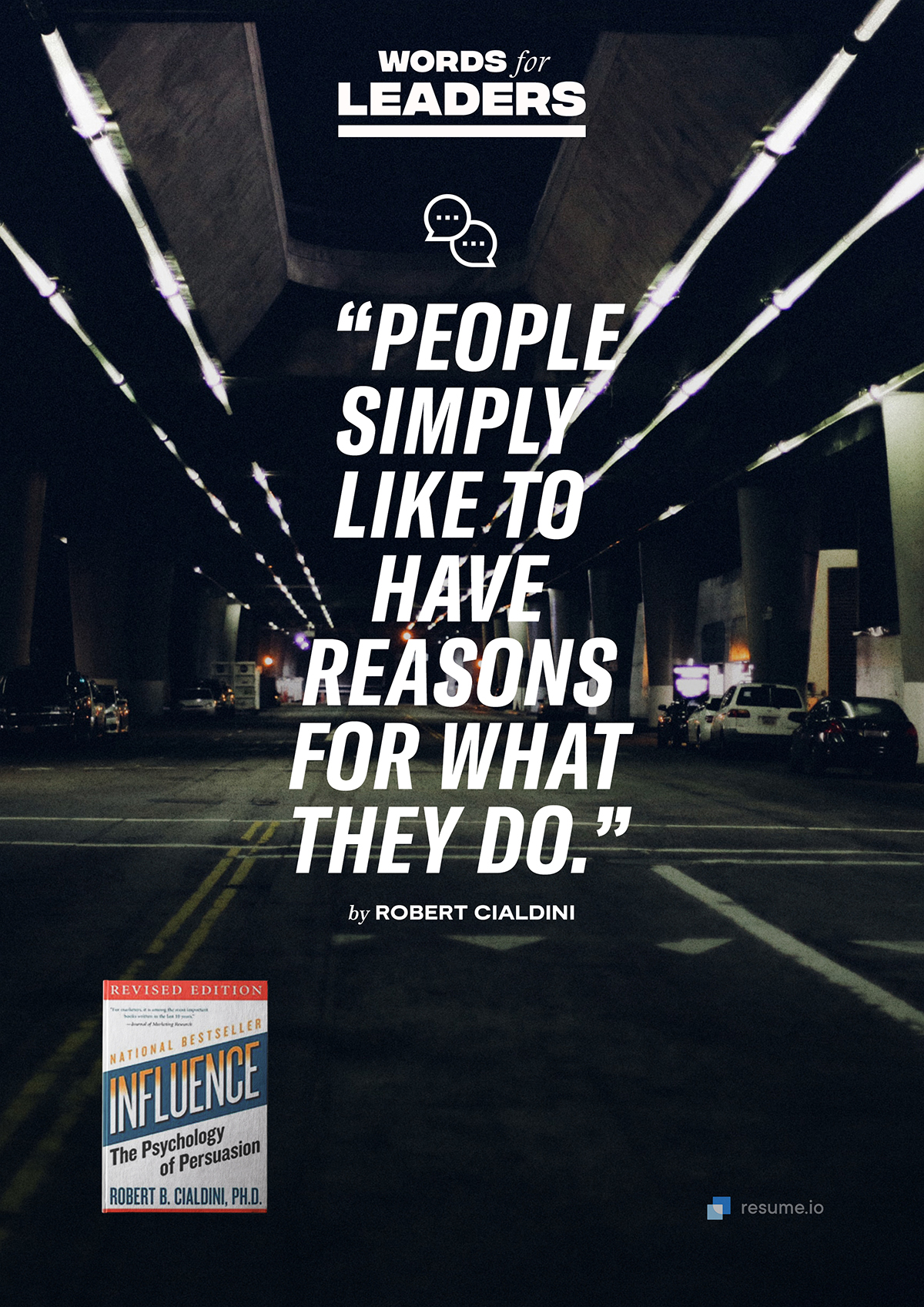 27. The Five Dysfunctions of a Team: A Leadership Fable by Patrick Lencioni
This book is written as a fable on leadership and offers an enthralling, poignant and even instructive point of view on how to handle the fascinatingly complex world of teams. All throughout his story, Lencioni points out the five dysfunctions that are the root causes of why teams struggle or find themselves corrupted.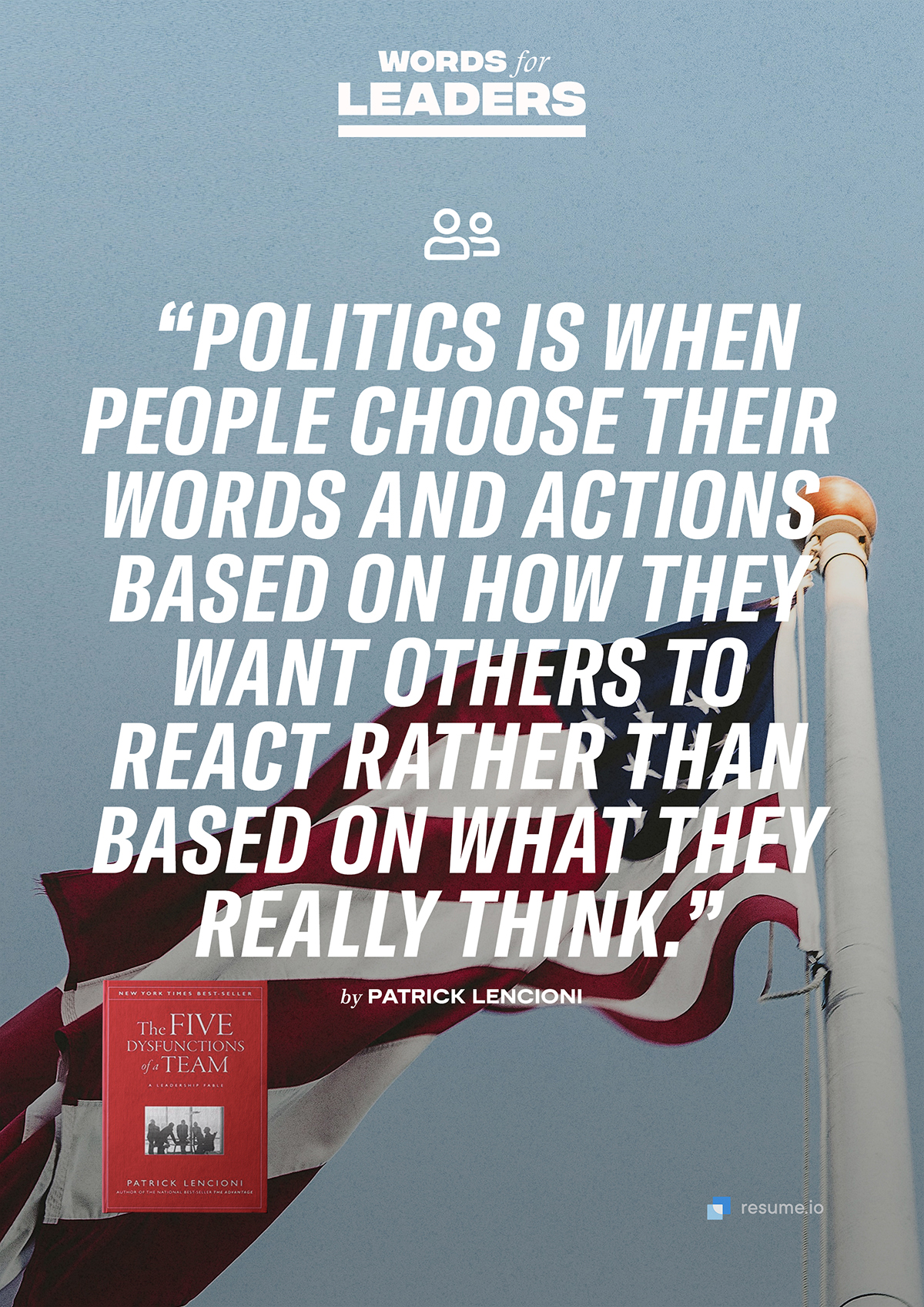 28. Year of Yes: How to Dance It Out, Stand In the Sun and Be Your Own Person by Shonda Rhimes
The ubiquitous internet culture of today makes it easier for people to express themselves, and this intimate but hilarious memoir by Shonda Rhimes is a testimony of that fact. Rhimes is the creator of the hit TV shows Grey's Anatomy and Scandal, and her honest and raw memoir explores how her attitude of always saying Yes has generated her success.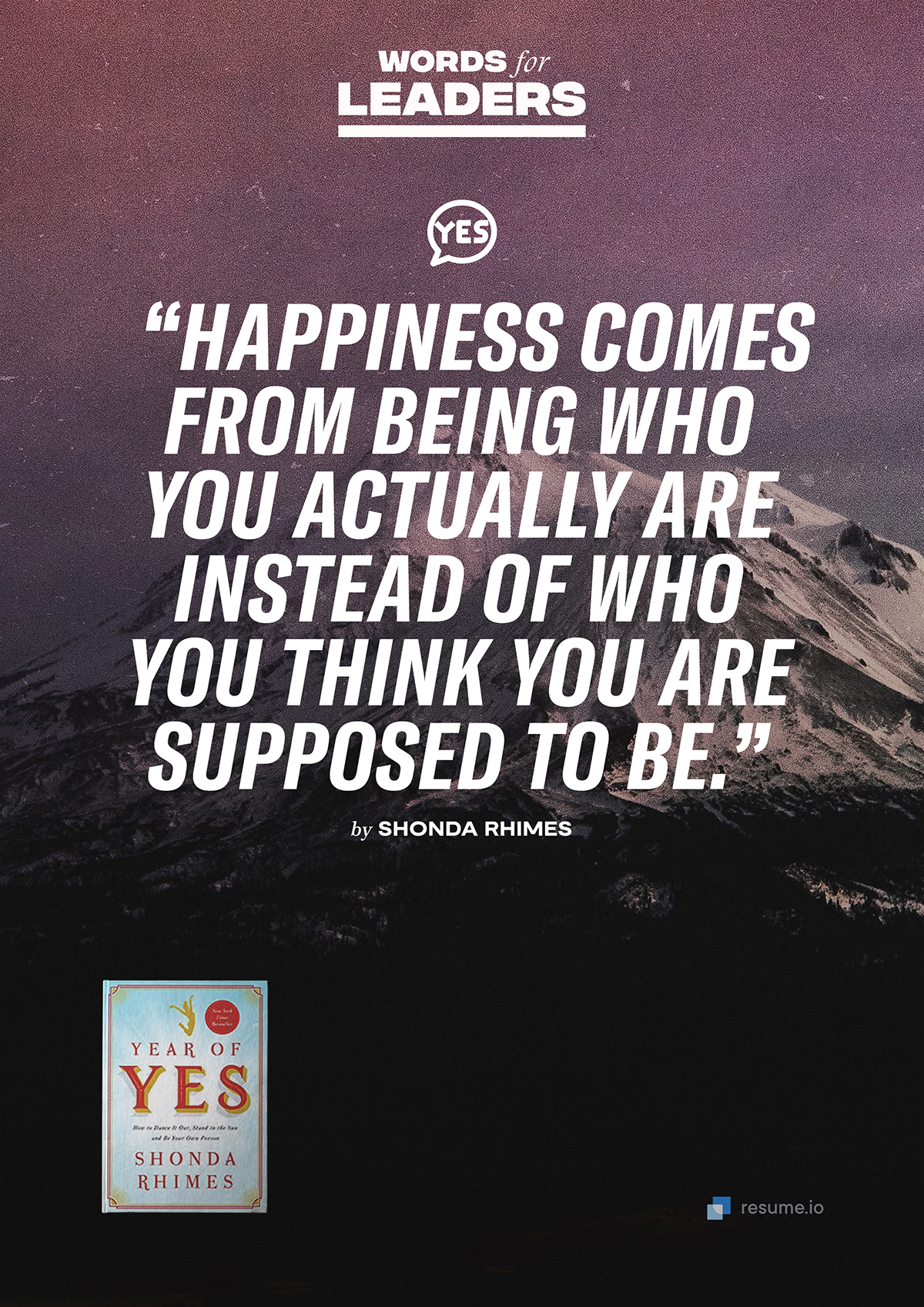 29. Emotional Intelligence: Why It Can Matter More Than IQ by Daniel Goleman
Unfortunately a high IQ does not always guarantee success, and this persuasive book by Daniel Goleman offers convincing proof of that fact. Goleman digs deeper into the frontiers of psychology today, and offers readers brilliant insights into the importance of mixing the rational and emotional to shape our ultimate destiny.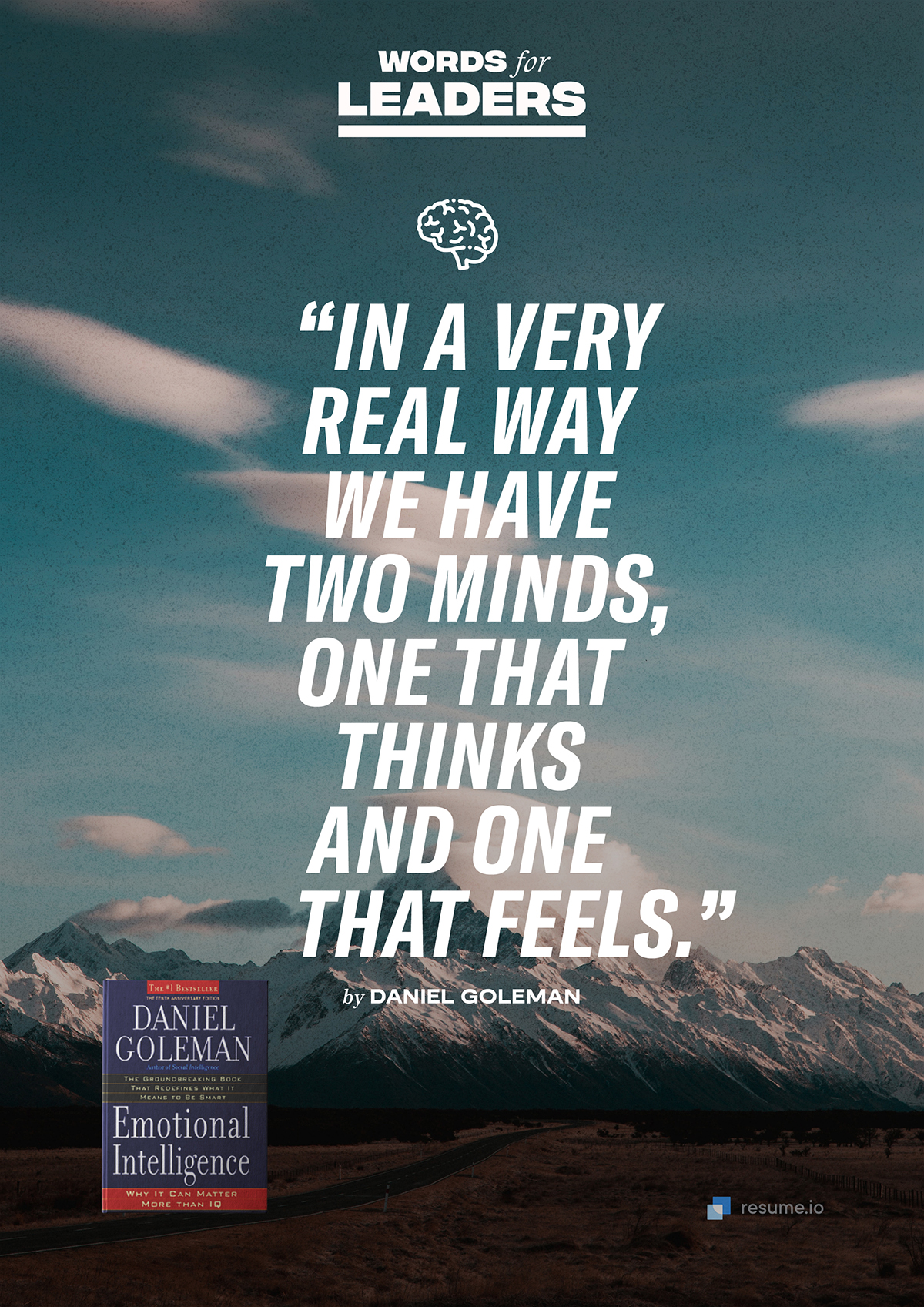 30. The One Minute Manager by Kenneth H. Blanchard and Spencer Johnson
The established rules in our professional lives are slowly being abandoned or at least adapted. This transformation is the center of this book's attempt to study today's technological advances, flattened global markets and the way people communicate across continents. If you're looking for leadership books focusing on powerful lessons needed to navigate this new world, this should be on your list.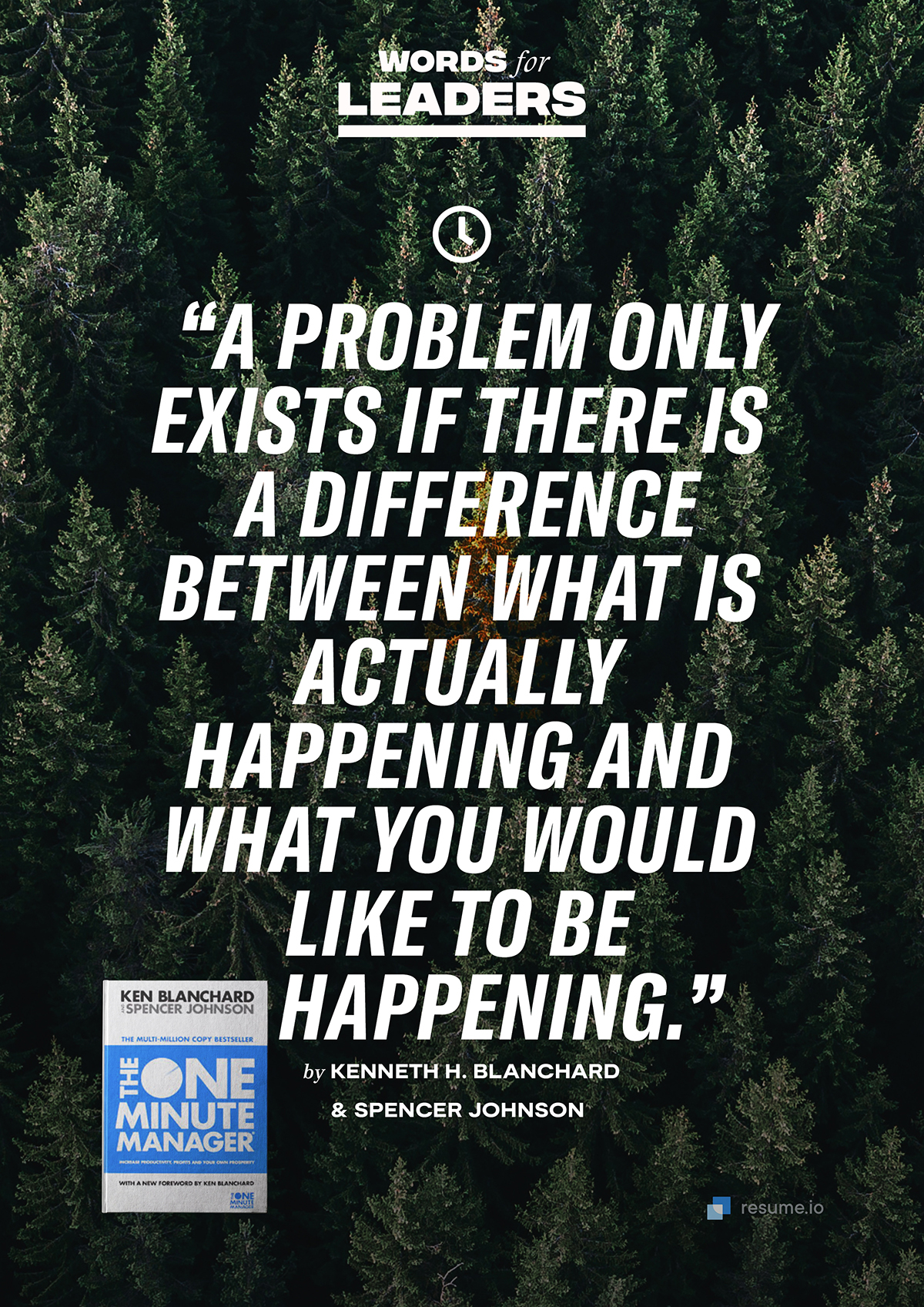 31. #GIRLBOSS by Sophia Amoruso
If an anthem for misfits and outsiders who eventually find their own version of success was made into a book, it would be Sophia Amoruso's #Girlboss. From dumpster diving to founding one of today's fastest-growing global retailers, Amoruso is the CEO heroine for people who are walking a non-conventional path that's rife with naysayers.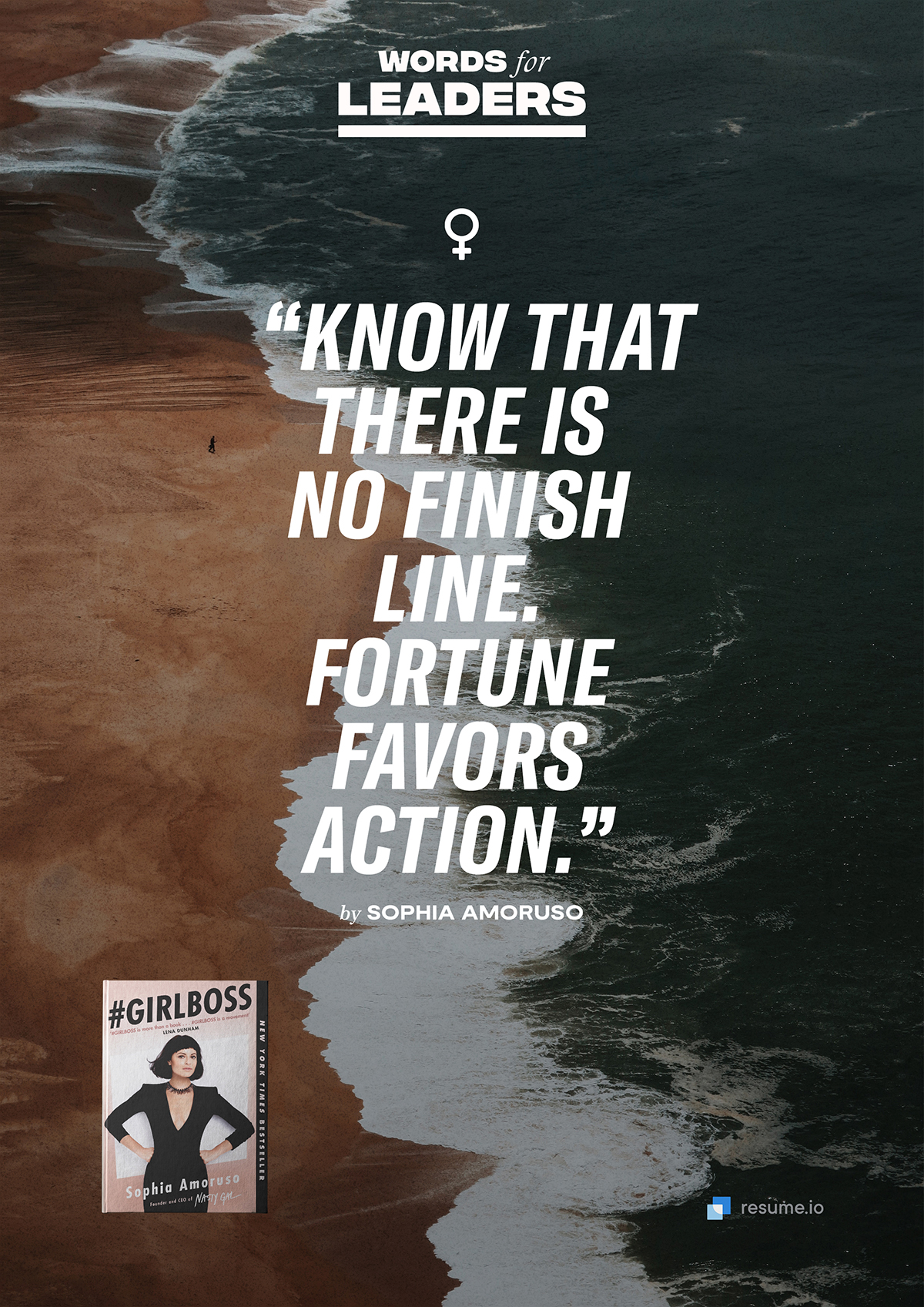 32. Made to Stick: Why Some Ideas Survive and Others Die by Chip Heath and Dan Heath
This New York Times Bestseller and instant classic attempts to uncover what makes some ideas thrive and some die a death. Chip and Dan Heath share their research and offer up theories on how to make your own ideas "stickier" by using the Velcro Theory of Memory. You'll have to read the book to find out what that means.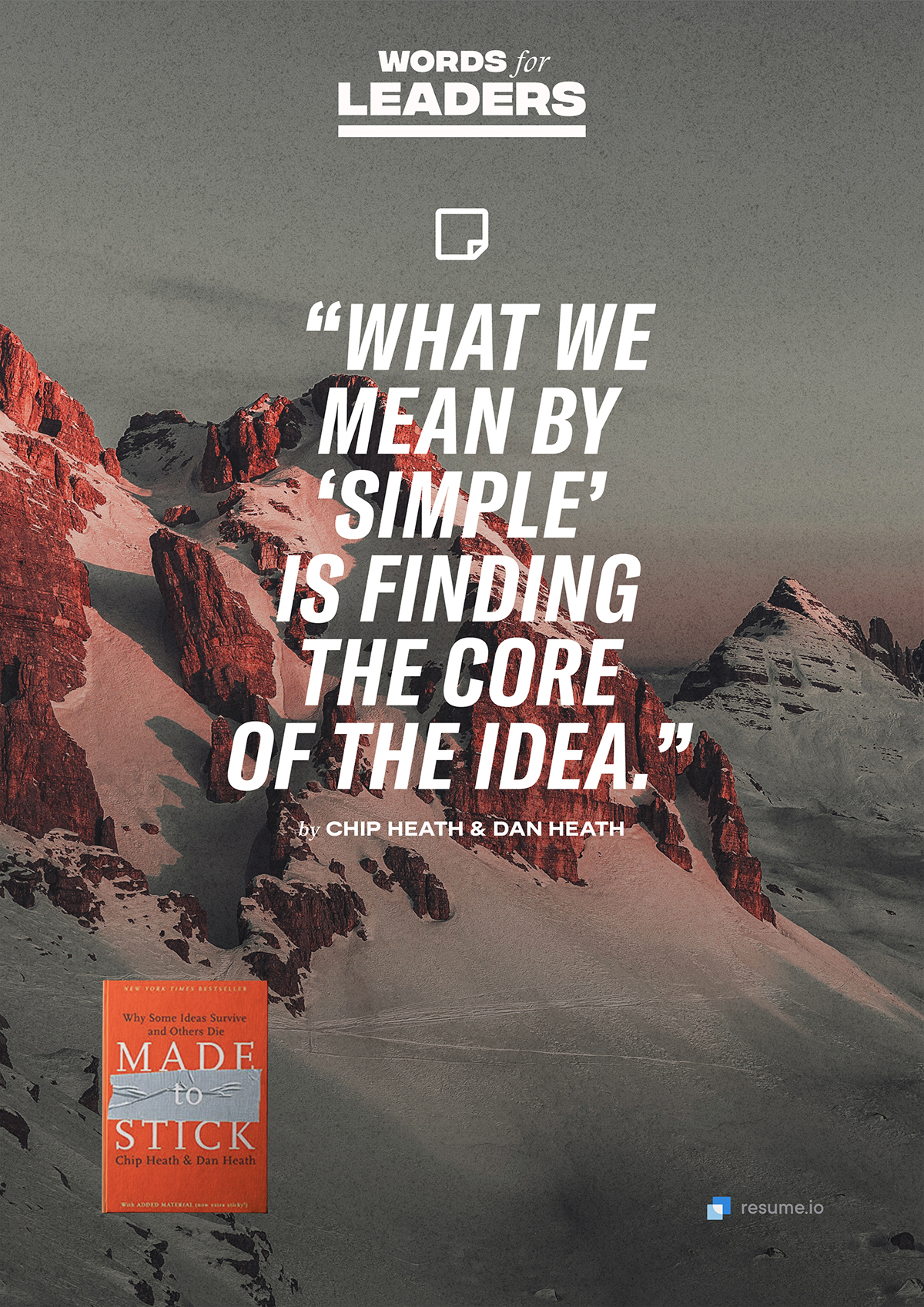 33. Creativity, Inc.: Overcoming the Unseen Forces That Stand in the Way of True Inspiration by Amy Wallace and Edwin Catmull
Edwin Catmull and Amy Wallace explain in this book that, contrary to popular belief, what translates a good idea into reality is not the idea itself, but the team behind it. Catmull is one of the founders of the iconic animation studio, Pixar; and this book is a compendium of his journey with the company. His insights on creativity in business show how defying convention can lead to huge success.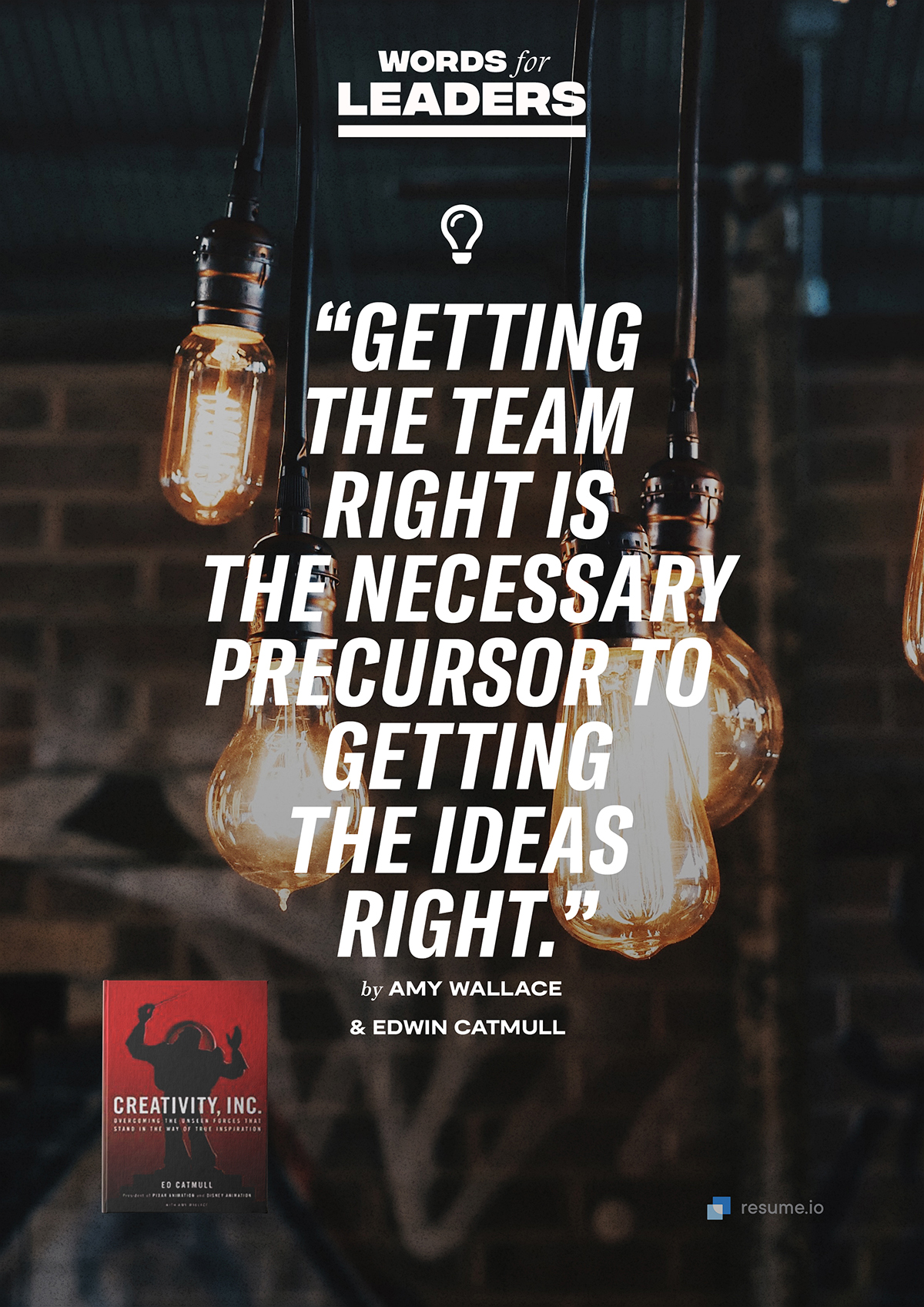 34. Essentialism: The Disciplined Pursuit of Less by Greg McKeown
If you're feeling overwhelmed, overworked and underutilized, then the way out might be found within the pages of this book. The way of the essentialist is proposed here by McKeown, and it's mostly about time management. This is a leadership book that can teach you to own your own time and make the most out of it through disciplined systems.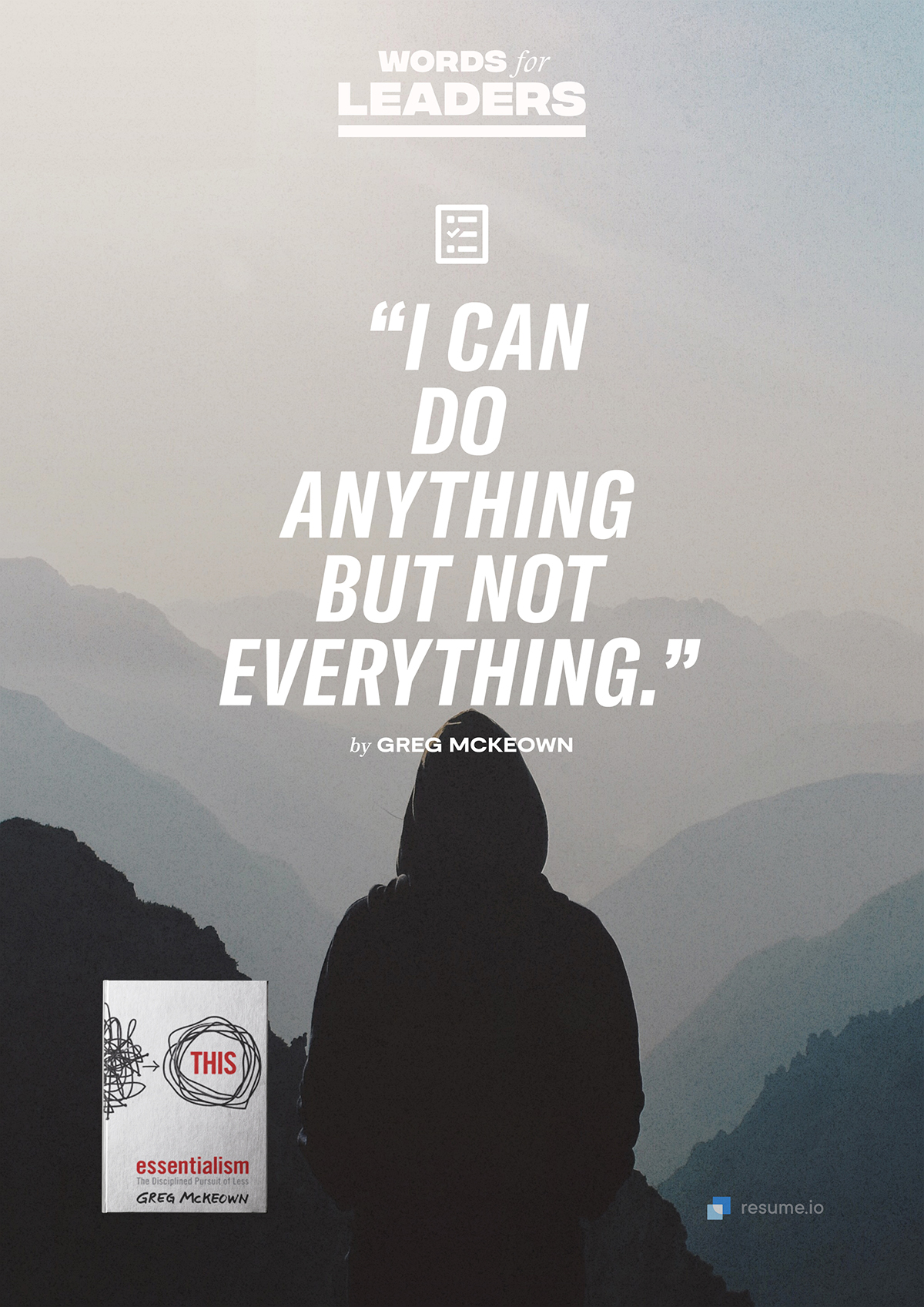 35. Emotional Intelligence 2.0 by Jean Greaves and Travis Bradberry
Emotional Intelligence 2.0 explores the fast-paced work culture of today, with all of it's global competition and turbulent economic conditions. The authors propose a simple solution to thrive in these challenging times, by building four core skills: self-management, self-management, social awareness and relationship management.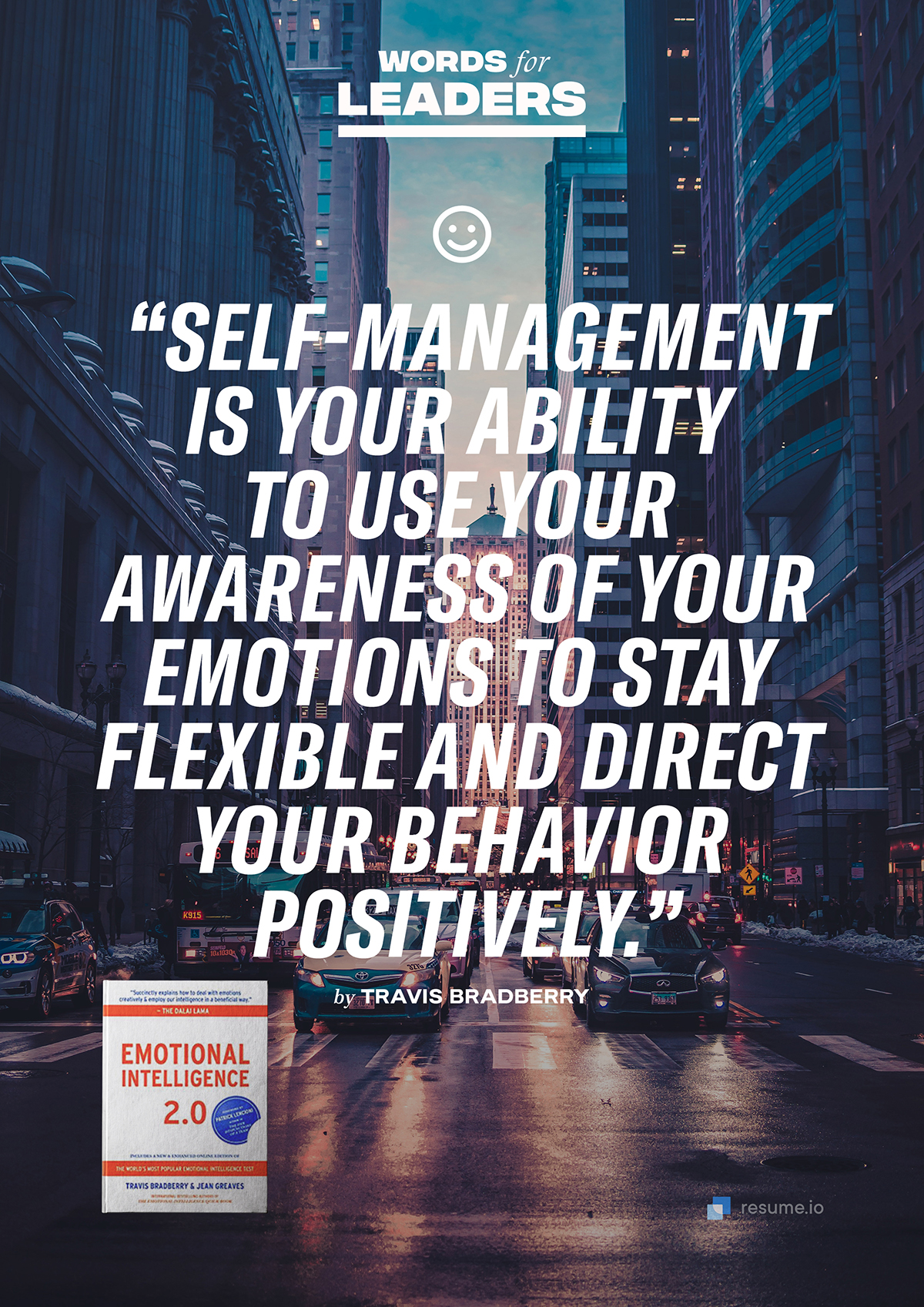 36. The Checklist Manifesto: How to Get Things Right by Atul Gawande
The compelling argument in Gawande's book involves improving ourselves in dramatic ways using an almost too simple solution: the checklist. Supported by riveting stories, Gawande reveals the powerful potential of a checklist, as well as the limits it can set. If you want striking improvements in your daily life, this book is for you.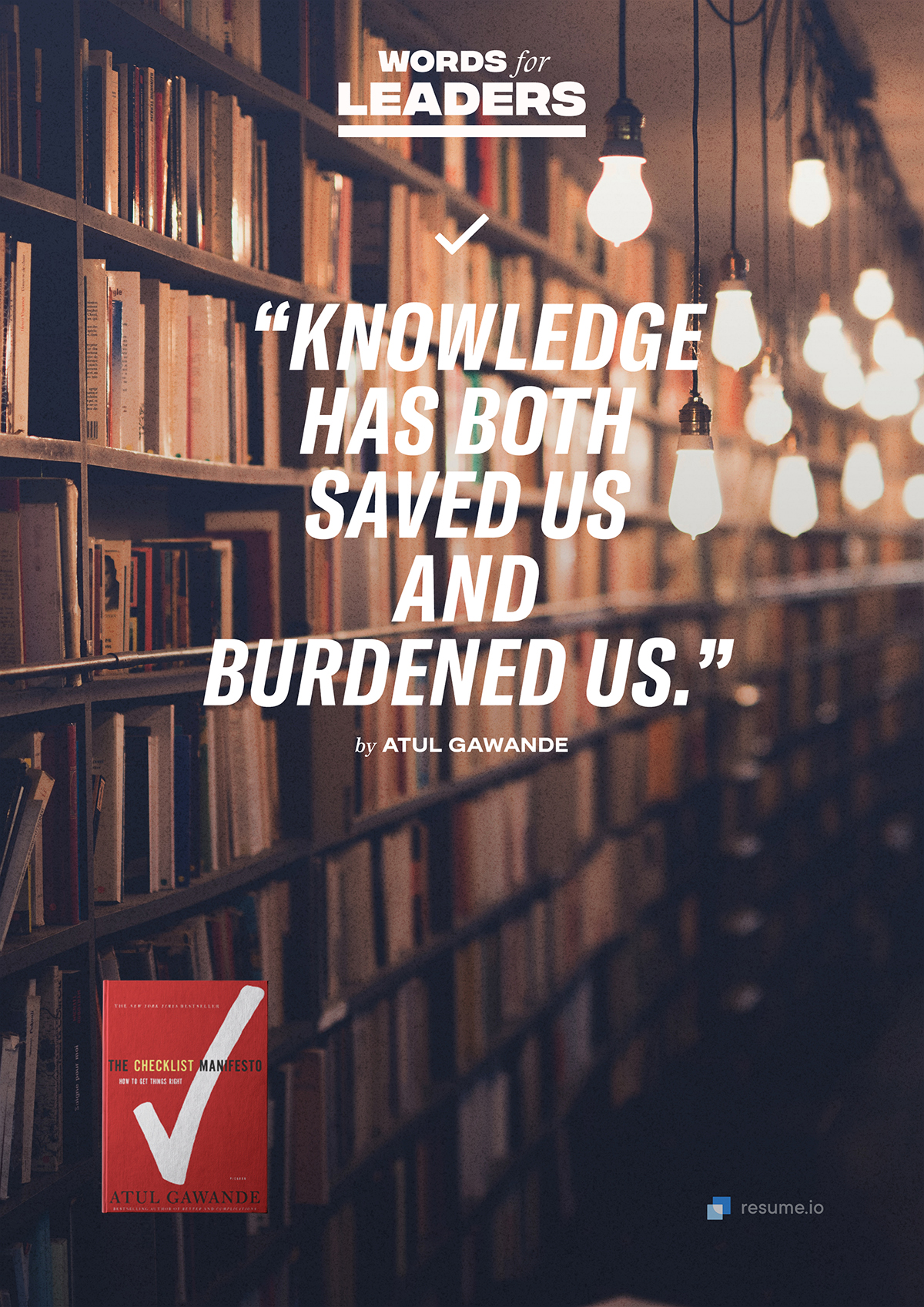 37. Crucial Conversations: Tools for Talking When Stakes Are High by Al Switzler, Joseph Grenny, and Ron McMillan
What you say during important conversations in your work or personal life can make or break relationships. It's crucial to have a toolset, like this book for example, to navigate the most sensitive of topics. The book will school you on how to better prepare for high-impact situations, and learn how to be persuasive without being abrasive.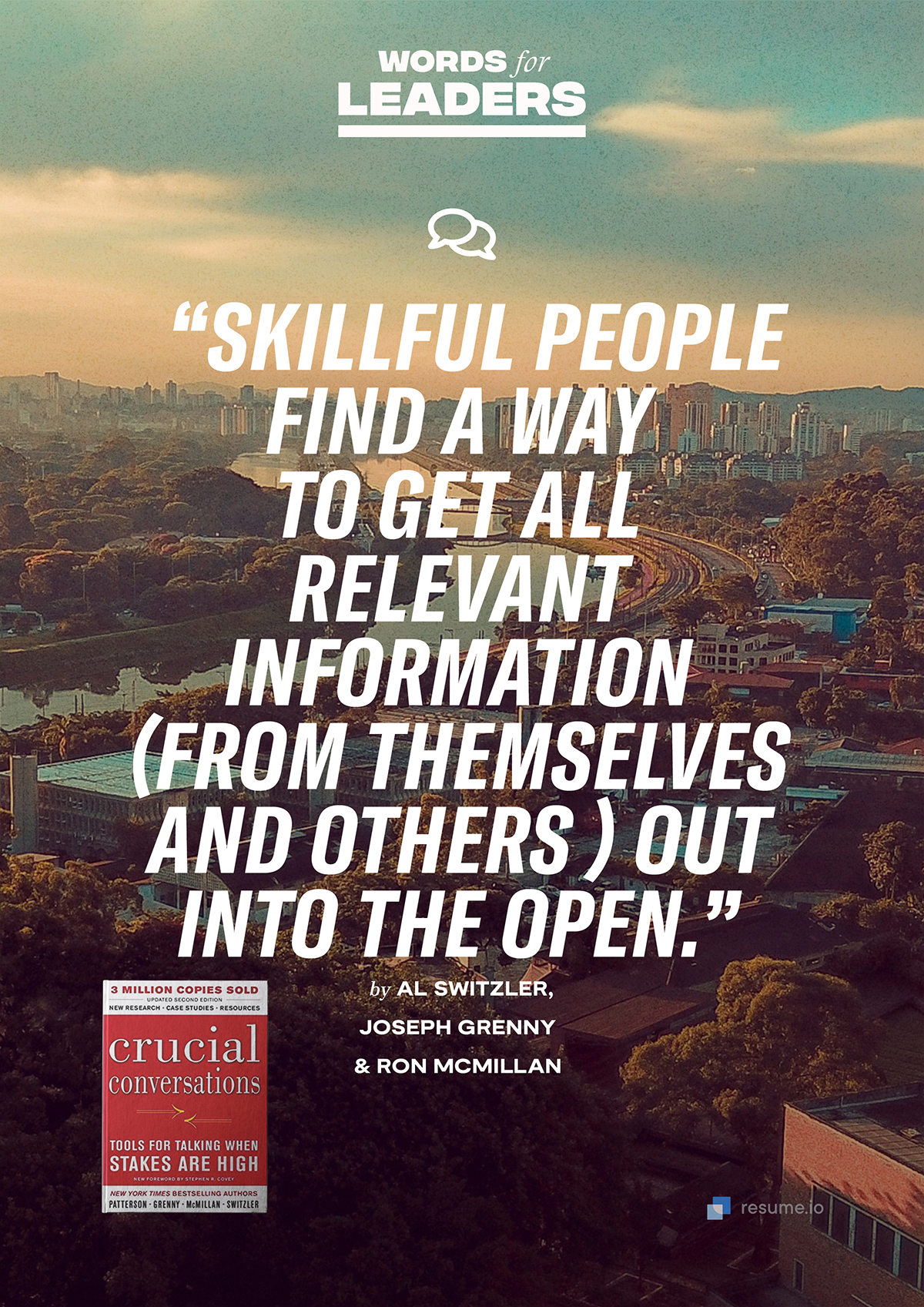 38. Getting to Yes: Negotiating Agreement Without Giving In by William Ury, Roger Fisher, and Bruce Patton
Getting To Yes argues for a much broader way to negotiate personal and professional differences. Among the many useful tips this book can offer, you'll learn the importance of separating people from the problem, focusing on interests not positions, and most importantly how to negotiate with people who are more powerful and influential than you.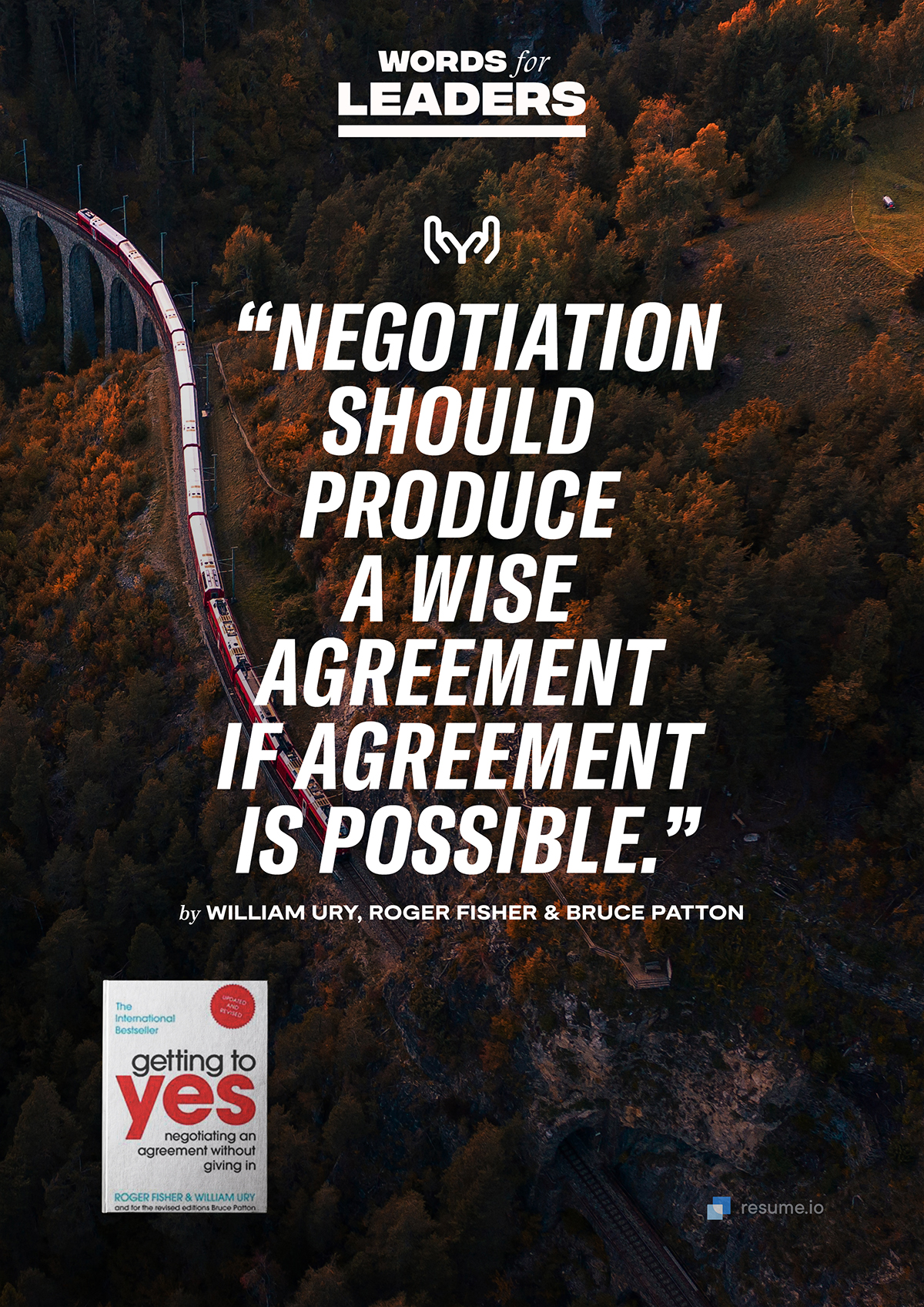 39. The Goal: A Process of Ongoing Improvement by Eliyahu M. Goldratt
The main focus of this intriguing novel, originally written in 1984, is to illuminate readers about the American economy and to remind us of the principles that make an enterprise profitable and sustainable. From a mix of romantic drama and business analysis comes forth a page-turner whose core subject still remains relevant in today's modern work environment.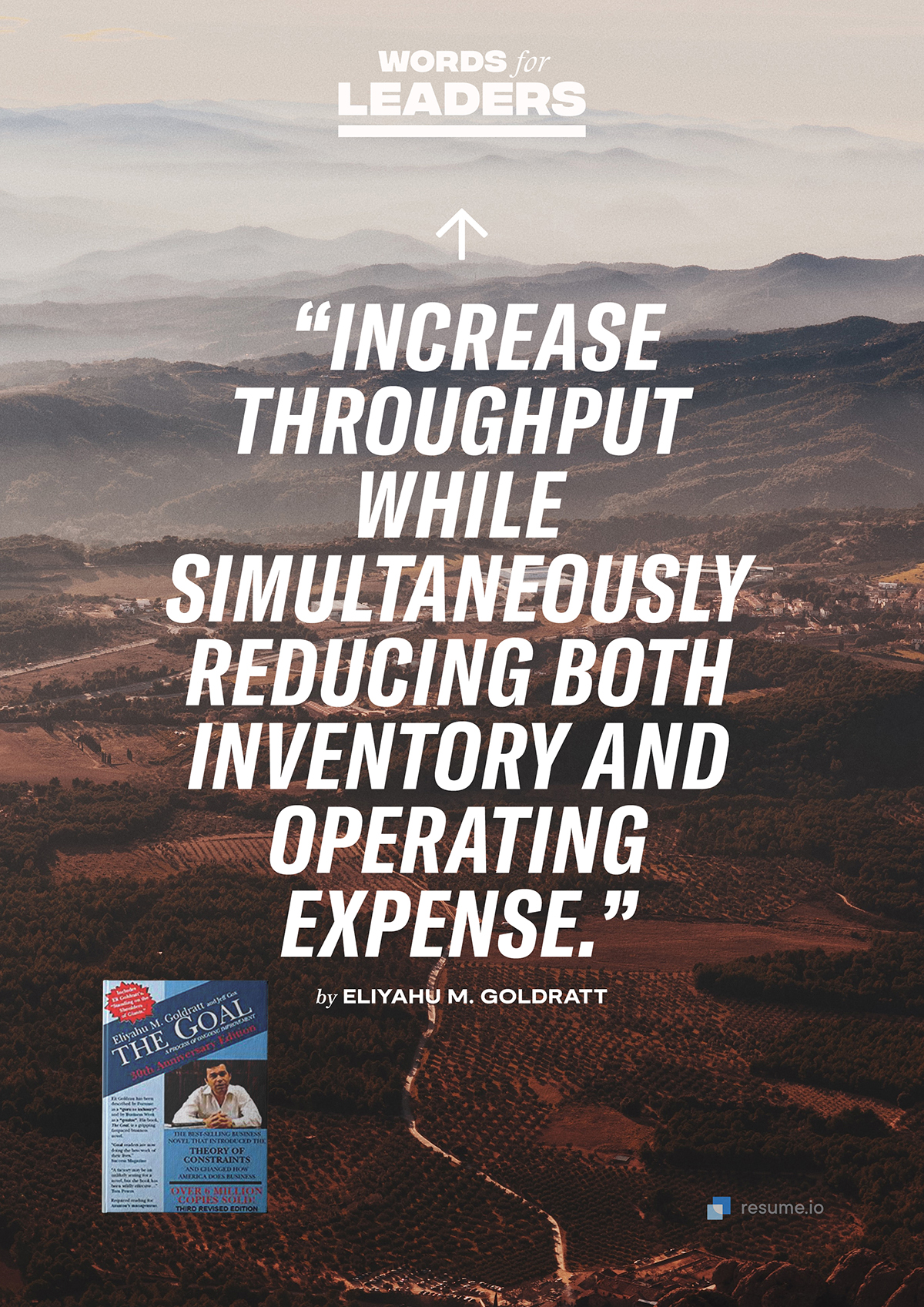 40. Strengths Finder 2.0 by Tom Rath
If you've ever worried about not having the opportunity to fully unleash your strengths and talents, then the answer might be in this 2007 book that Tom Rath wrote as an addendum to his Strengths Finder 1.0. This sequel is just as engaging and vital as the previous one. It's loaded with hundreds of management strategies applicable to any scale of business.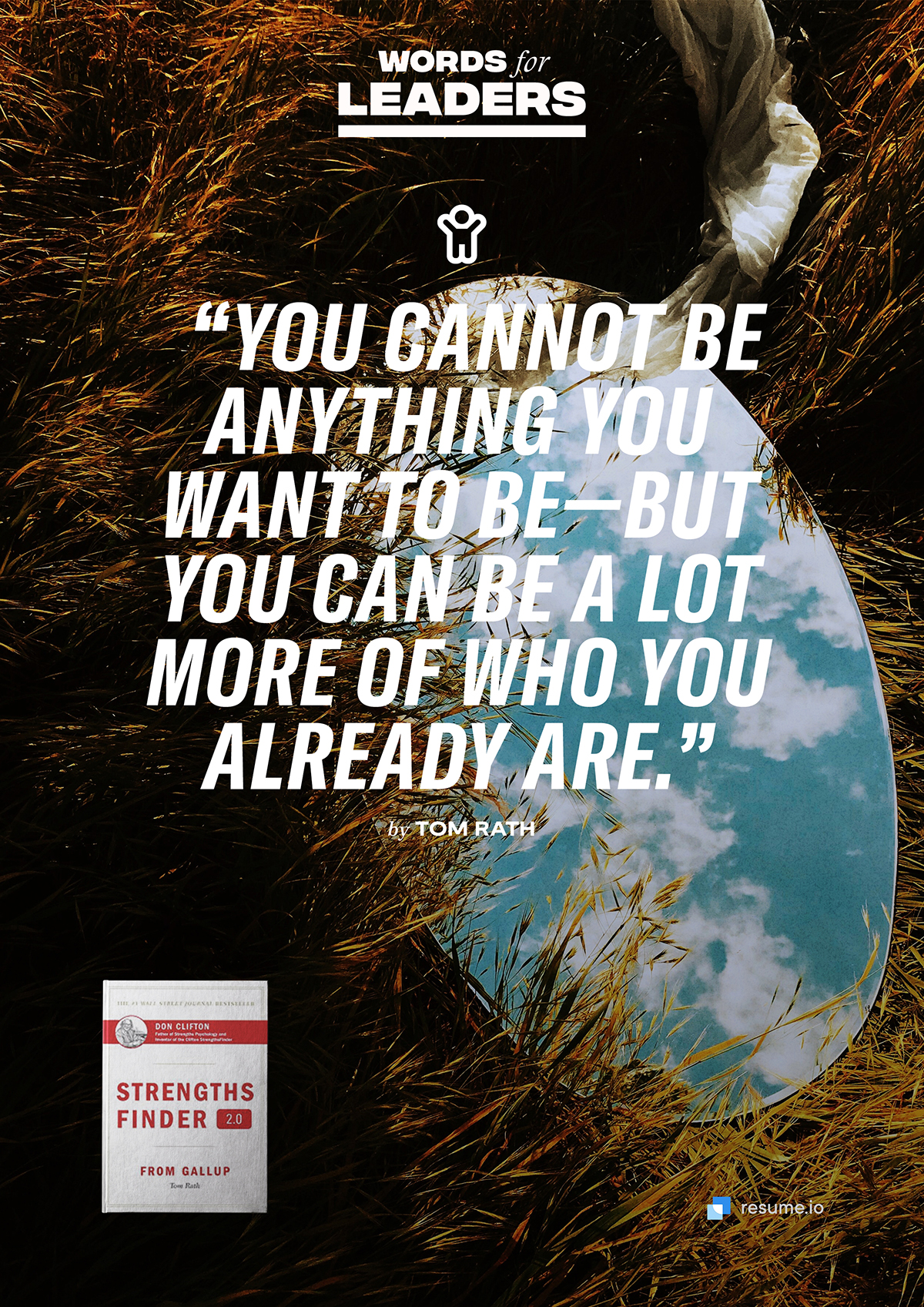 41. The Hard Thing About Hard Things: Building a Business When There Are No Easy Answers by Ben Horowitz
Ben Horowitz is the co-founder of Andreessen Horowitz and one of Silicon Valley's legends. Many people are dazzled by the idea of running a start-up, this book by Horowitz offers valuable insight on developing, managing, and even selling one. If you've ever dreamt of hitting the big time in the start-up world, this is the book for you.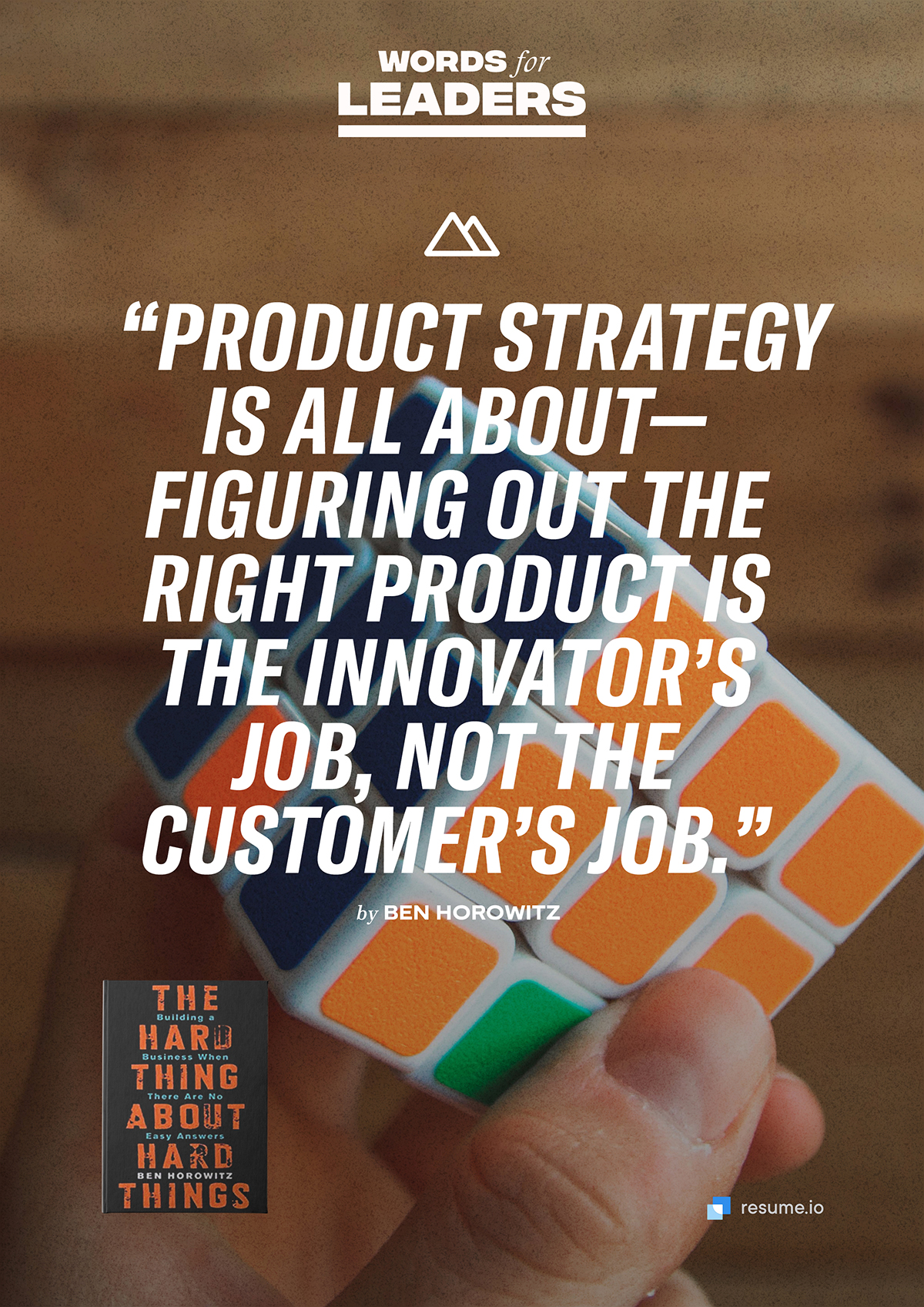 42. Switch: How to Change Things When Change Is Hard by Chip Heath and Dan Heath
Switch preaches the importance of strategic planning, and tells us that it should be happening continuously, not just on intermittent breaks from the company's business hours. With its main focus on changing behaviour by tapping into a person's rational and emotional psyches, this book has everything a leader must know in order to properly slay.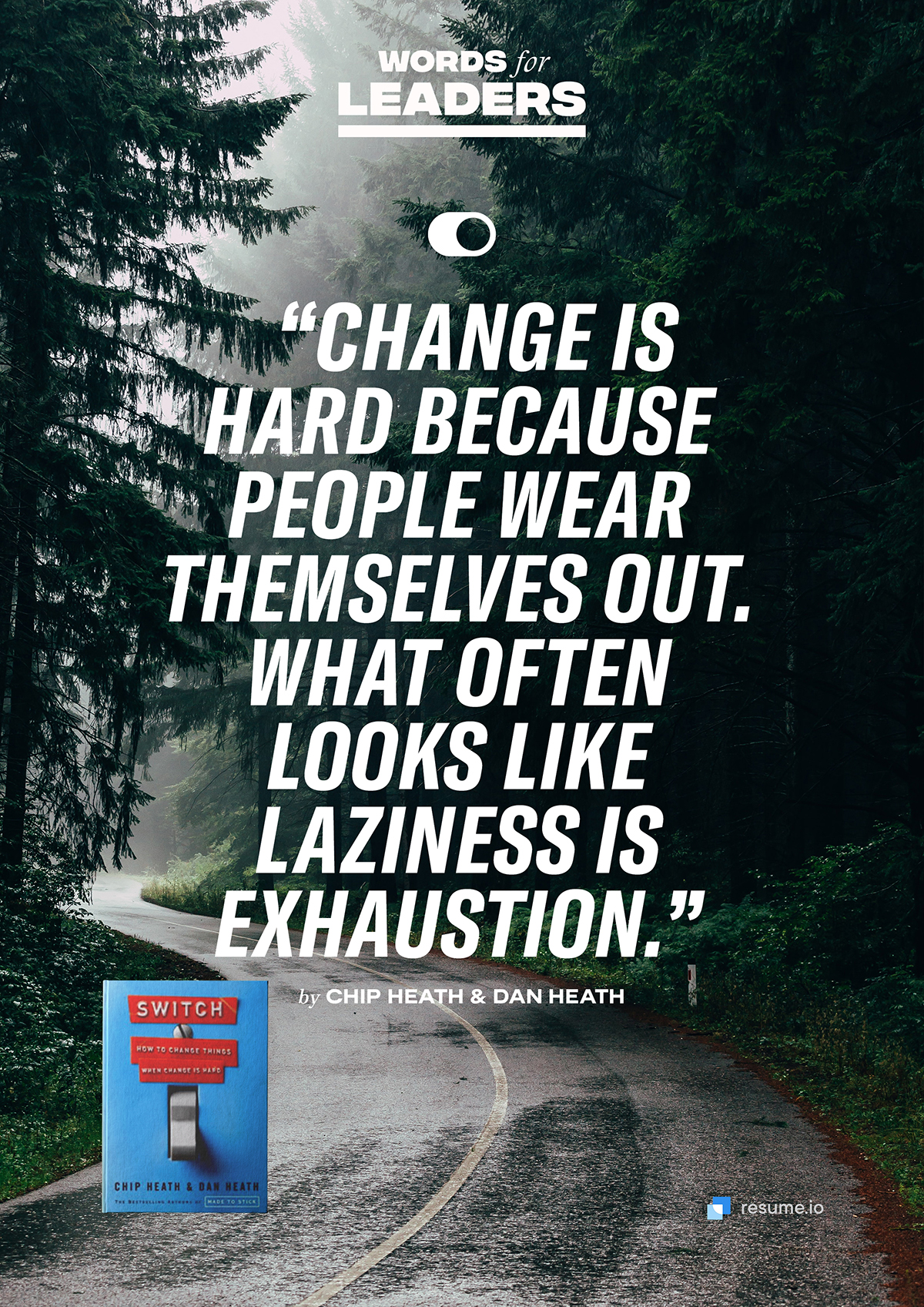 43. Never Split the Difference: Negotiating As If Your Life Depended On It by Christopher Voss and Tahl Raz
Never Split The Difference is a joyride into the life of a former FBI international hostage negotiator and the lessons in negotiation tactics he learned along the way. Raz' tactics have been field-tested during face-to-face negotiations with bank robbers and even terrorists. Read this book to see how you can apply them the next time you need to negotiate at work, or even with your kid.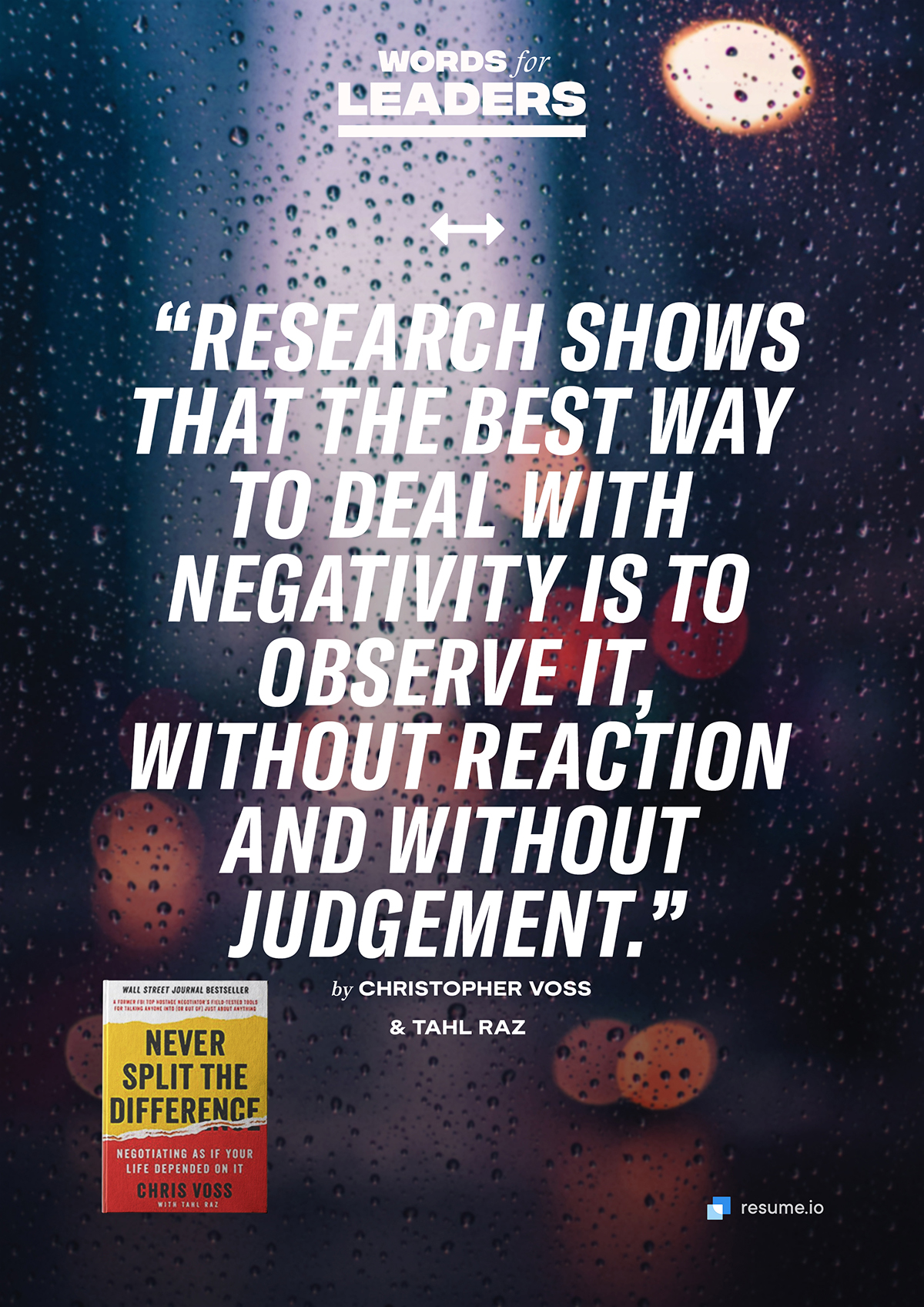 44. Built to Last: Successful Habits of Visionary Companies by James C. Collins and Jerry I. Porras
This ambitious collective work is a product of a six-year intensive research program at the Stanford University Graduate School of Business. The authors dissected 18 exceptional and enduring companies and compared them with their direct competition. The result: a reference book that helps you  understand what makes a company exceptional.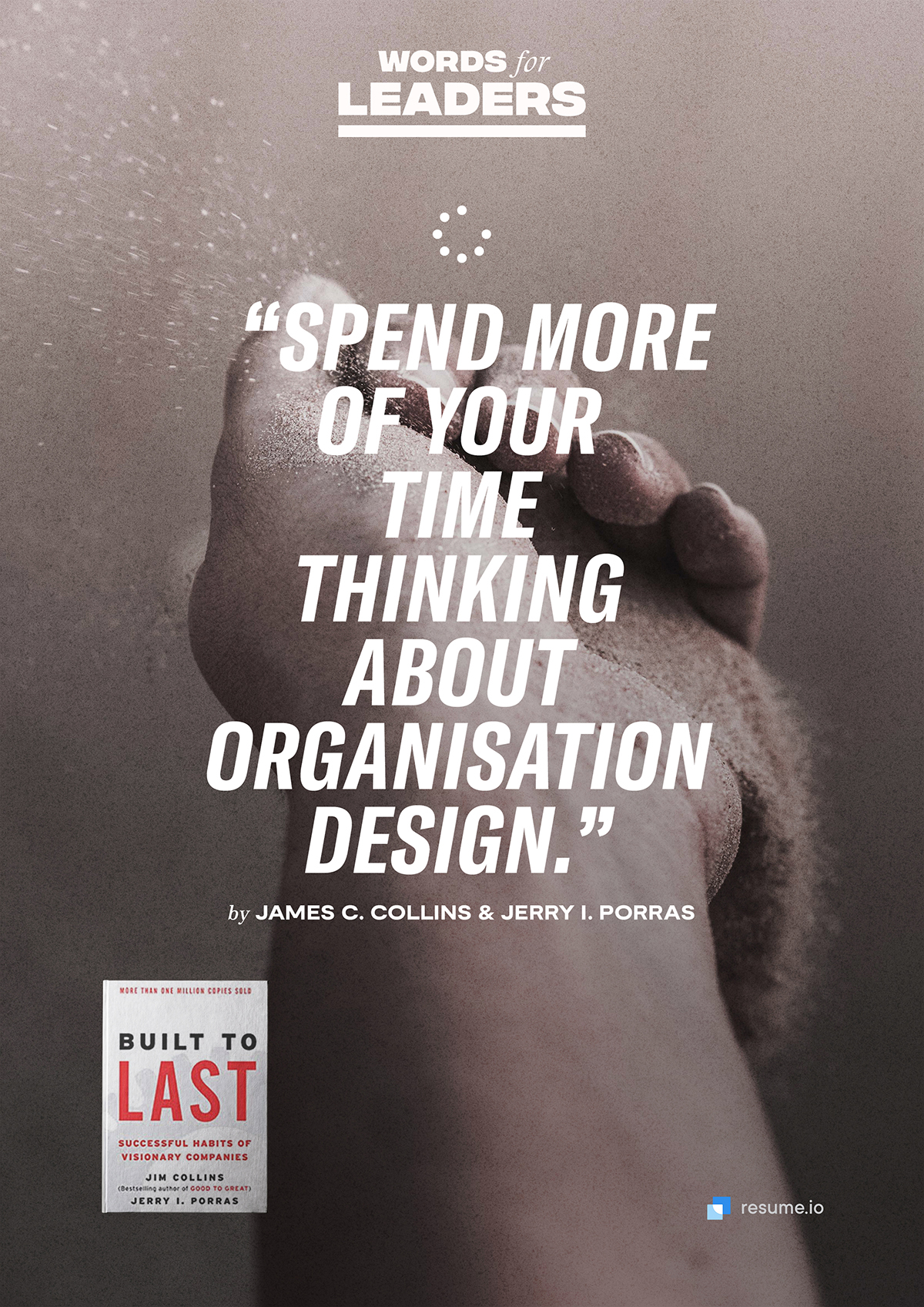 45. The 21 Irrefutable Laws of Leadership: Follow Them and People Will Follow You by John C. Maxwell
Leaders who want to know how to handle situations that are beyond their expertise have much to learn from this book by Maxwell about transformative leadership. The 21 Irrefutable Laws of Leadership include insights from Maxwell's thirty-plus years of being an internationally recognized speaker, coach and leadership expert.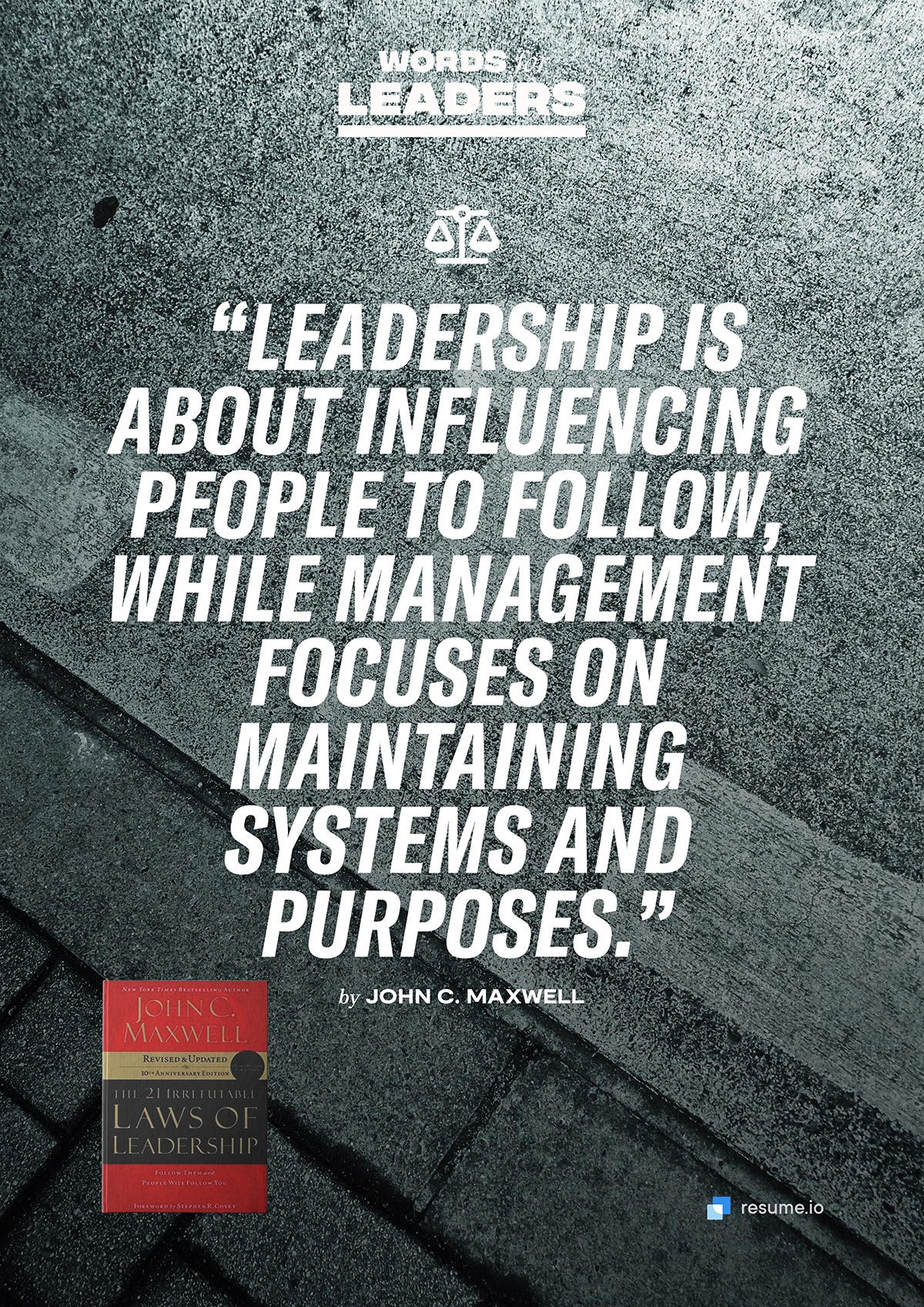 46. Extreme Ownership: How U.S. Navy SEALs Lead and Win by Jocko Willink and Leif Babin
This book took America and the world by storm when it came out, but why? It might be because it offers an accurate but fresh synthesis of military tactics and how to apply them to business management. The book demonstrates how to apply US Navy Seal protocols into any leadership environment in ways that no other self-help book can do.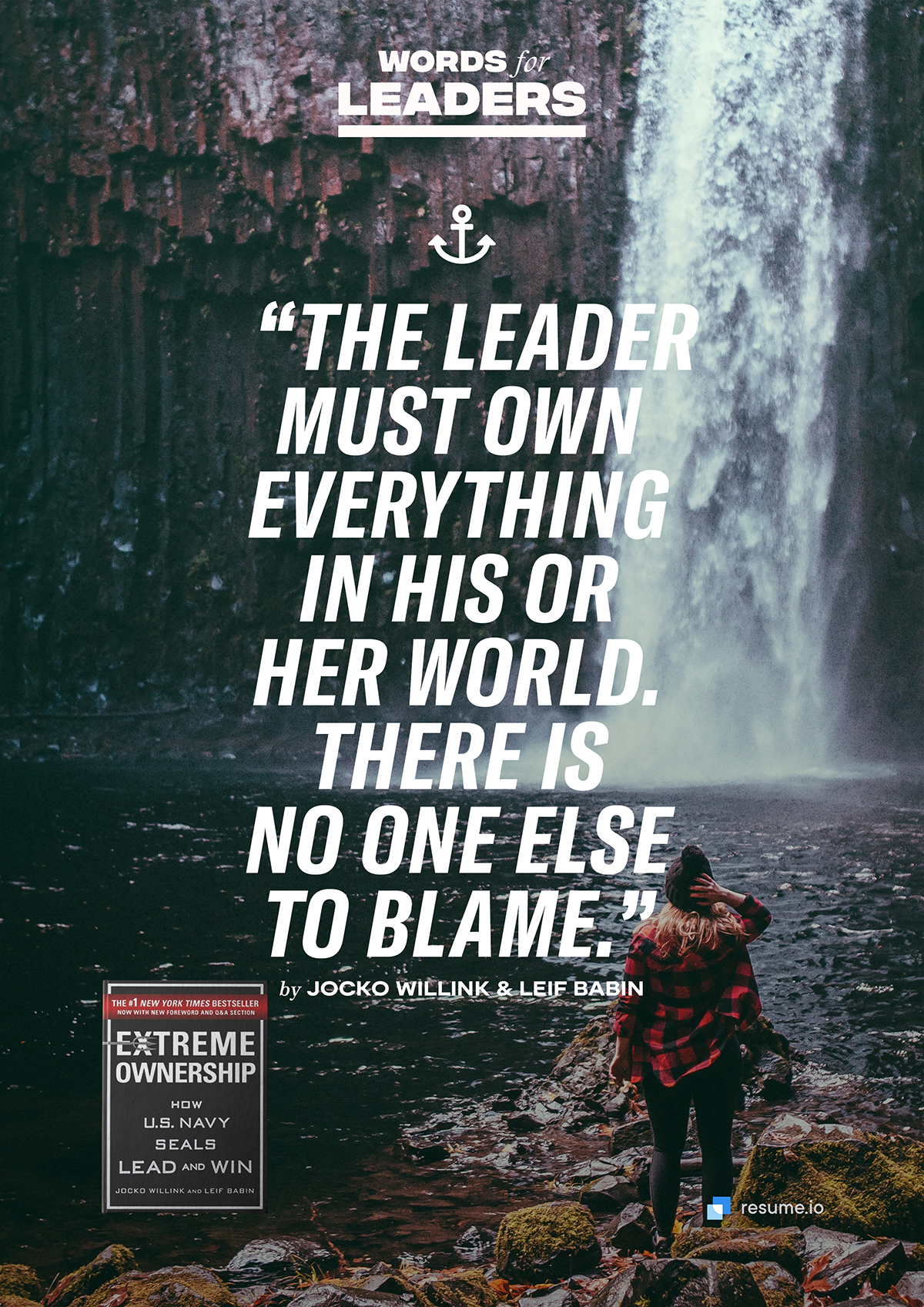 47. Tribes: We Need You to Lead Us by Seth Godin 
We live in a time when borders are eroding, and Seth Godin's Tribes is a thrilling analysis of this new world. The book is an attempt to uncover the new leadership methods that can be formed by using the new tools that are at our disposal. It also reminds us of the key elements that unite tribes, including the desire to change things and a willingness to lead.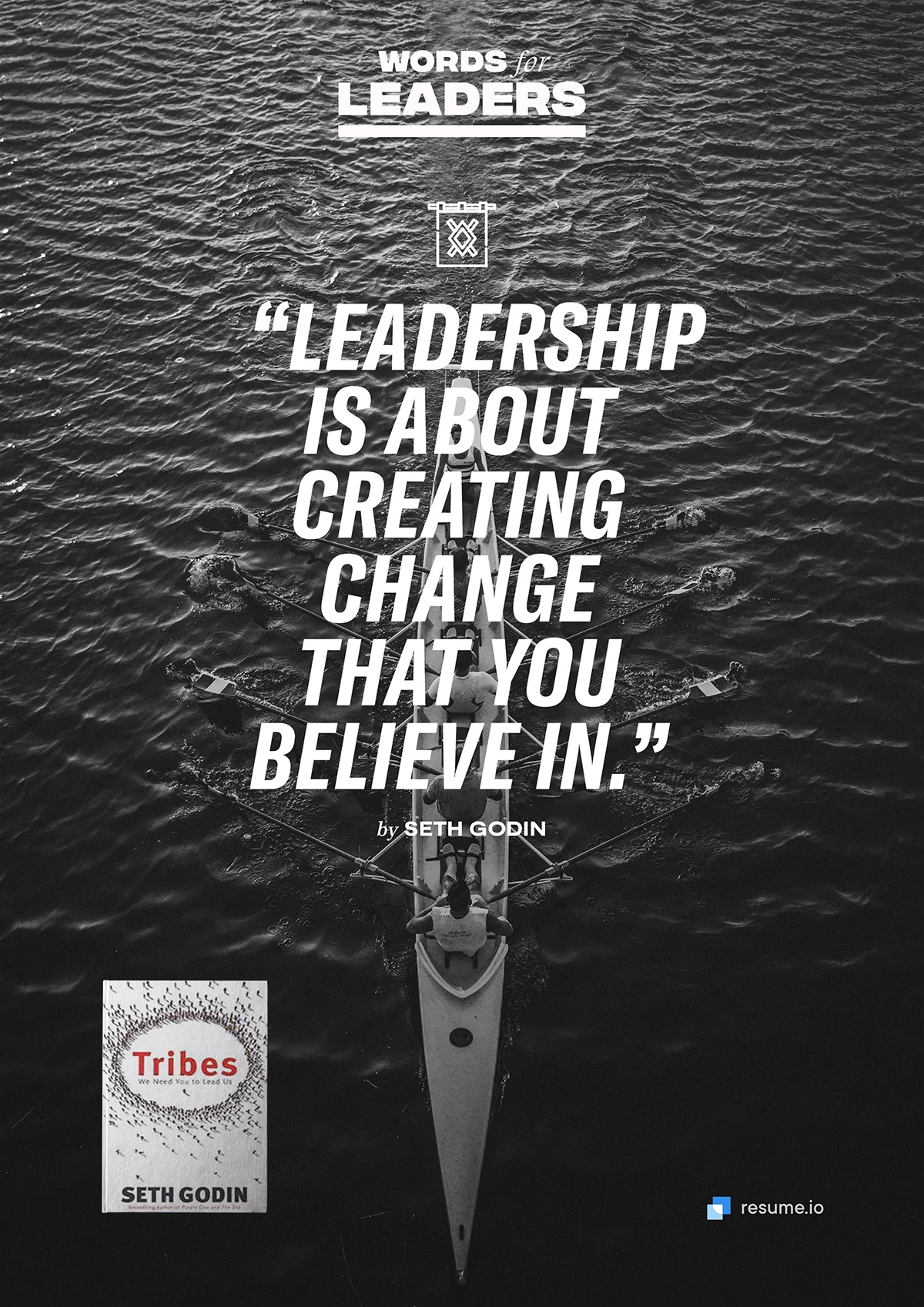 48. Thomas Jefferson: The Art of Power by Jon Meacham
The Pulitzer Prize-winning author of American Lion delivers a vivid retelling of the life of the great Thomas Jefferson. Meacham describes in detail the extraordinary life of the politician and president, including the constant battles, both political and physical, that he endured. Everybody could learn something useful by reading this book.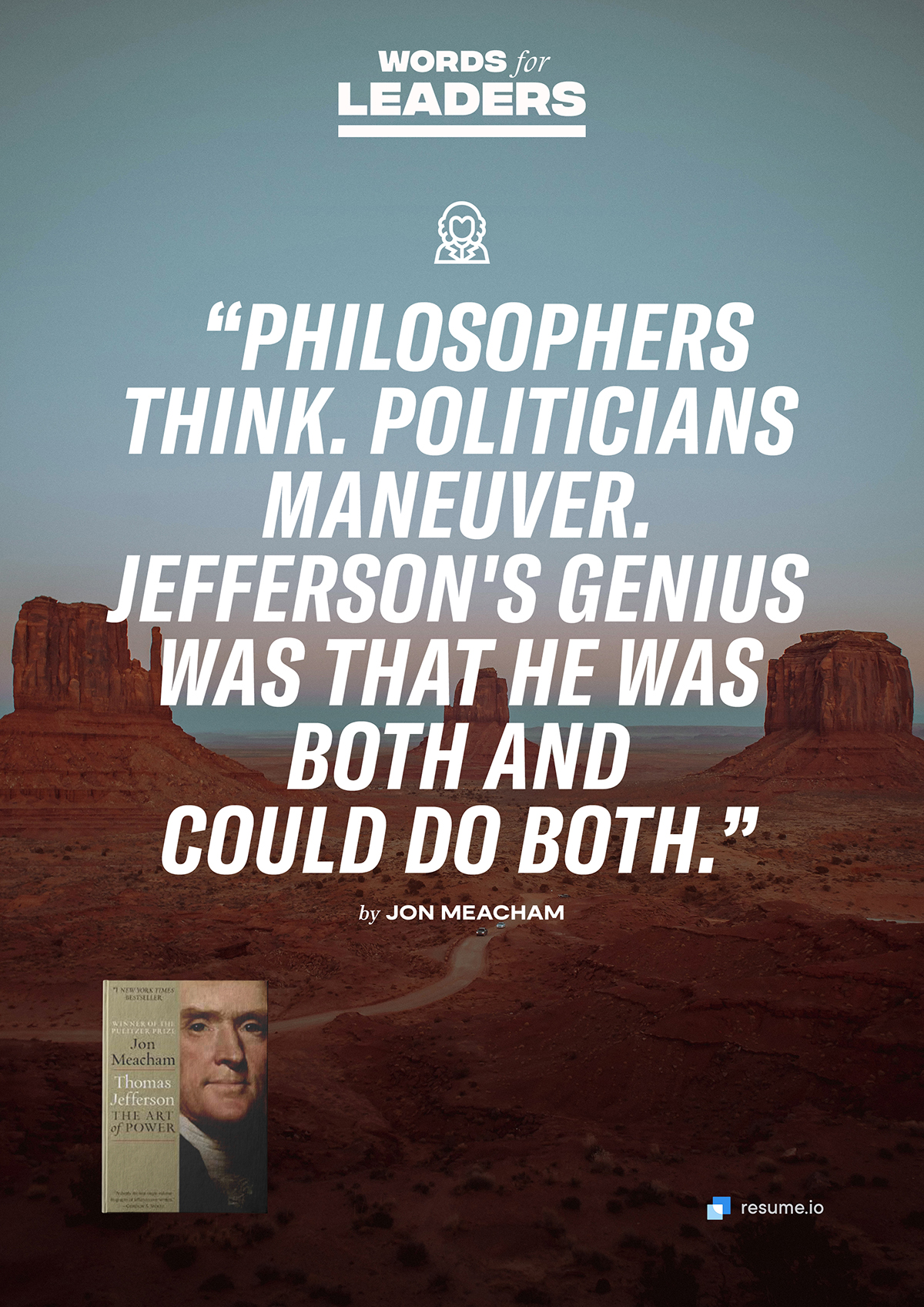 49. Dare to Lead: Brave Work. Tough Conversations. Whole Hearts by Brené Brown
This book by Brené Brown aims to inspire readers to brave all of the uncharted territories that the naysayers warn you against. It details new research into leaders, culture shifters, and change makers. This #1 New York Times best-seller dares you to ask yourself: how can I be braver?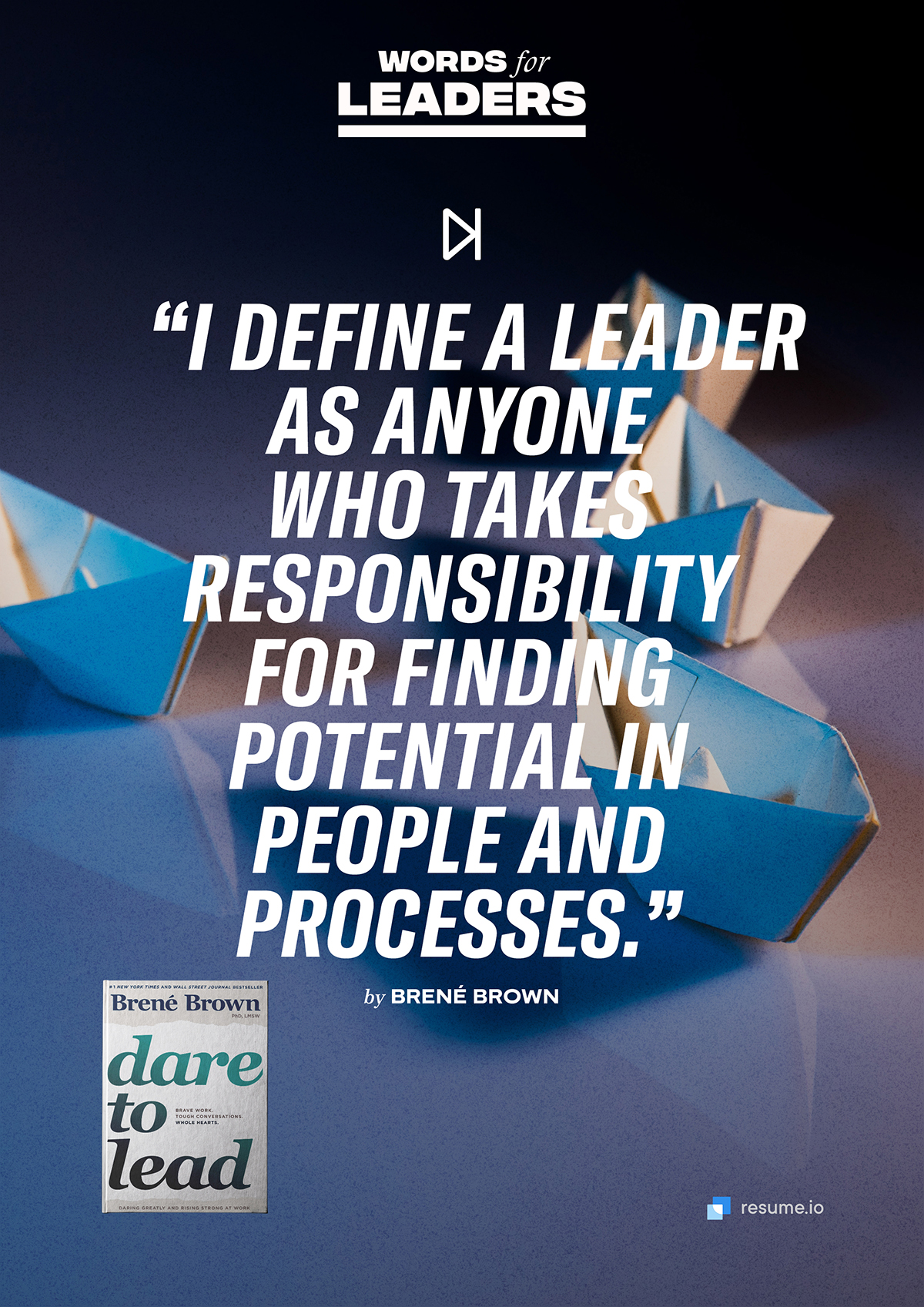 50. Leadership and Self-Deception: Getting Out of the Box by The Arbinger Institute
What makes this book an international word-of-mouth phenomenon ever since it was first published nine years ago, may have something to do with its central insight: that leadership is not in what we do, but who we are. The book's compelling and easily readable anecdotes will inspire and educate anybody with an ambition to reach further.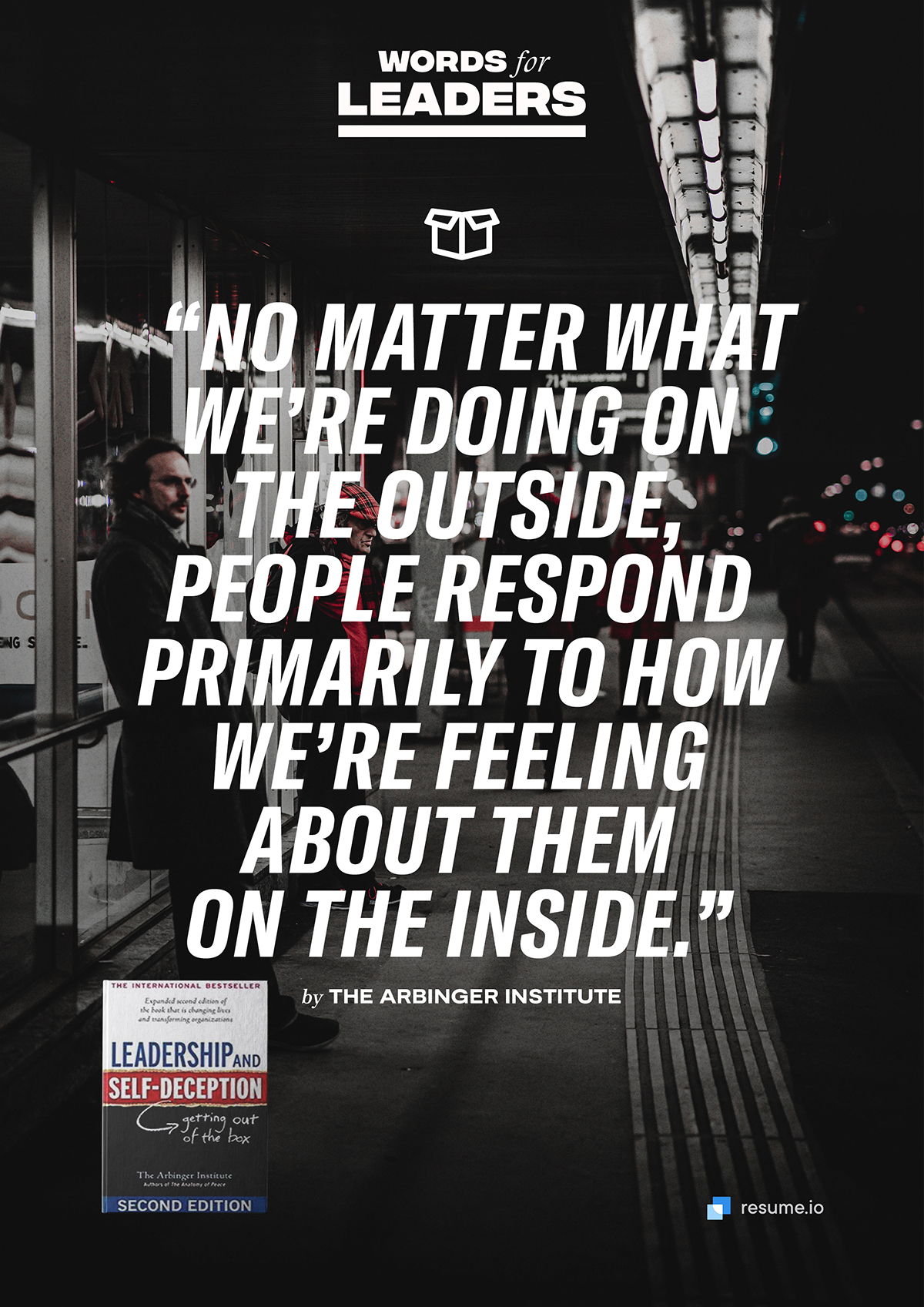 Best leadership books: Key takeaways
As you dive into the world of leadership books, you'll find that this list covers a wide range of perspectives and approaches. But if you want to get the most out of each one, try keeping a few of these top recurring key skills in mind. Think of it like putting on a special pair of glasses that helps you see the book in a whole new way. Whether you're looking to improve your time management, negotiation tactics, or emotional intelligence, having a lens to view each book through can really help you appreciate all the depth it has to offer. 
Here are some of the top themes that consistently showed up in each leadership book's top quote. Grab your reading glasses and get ready to dive in!
Decision-making and problem-solving
Team building and collaboration
Coaching and mentoring
Conflict resolution
Strategic thinking
Emotional intelligence
Decision making and risk taking
Stress management and emotional resilience
Time management and productivity
Creativity and innovation
Communication and negotiation skills
That's a lot of wisdom, and we fully recommend that you read the books on this list. But even if you don't have time to read all 50 of these leadership books, we hope these quotes will inspire you in both your private or professional life. 
Which ones will you take to heart?
Sources
Goodreads. (2019). Popular Leadership Books. goodreads.com
Methodology
To create this piece, we started with the 100 most popular leadership books, according to this Goodreads list. For each book on our list, we researched the Goodreads rating, number of ratings, and number of reviews. Afterward, we ranked each category between 1 and 100. We selected the 50 books with the best overall average rank across all three categories. We then purchased the 50 books on Amazon for a Kindle device. We selected the most popular highlighted text in each book, excluding quotes that did not belong to the author such as music lyrics.
We adjusted some quotes for length and context. We chose not to present these edits in the final project; however, all attempts were made to maintain the integrity of the quotes. If a book did not have highlighted text, we excluded it, and selected the next highest rated book on our list. If there were multiple versions of a book, we selected the missive with the most reviews on Amazon. The outcome was a list of the most popular leadership books (according to Goodreads) alongside the most popular quotes (according to Kindle readers).