A great resume can clear the path to transforming your career. Investing in a resume writer is common. But who can you trust to do you justice?
There is no rule to say that you must write your own resume. 
It should sound like you, it should contain accurate career stories, and it should convey your potential fit with your future role, but you can ask someone else to help you to craft your story. Someone that has written hundreds or maybe thousands of resumes before.
Why wouldn't you take advantage of such experience?
Well, the truth is, it can be hard to make the right choice of resume writing partner. The companies in this article all have a track record of success, but no one resume writing service is the same. Do you want a cover letter with the resume? Maybe you want your LinkedIn profile tweaked? Can you wait three weeks for it or do you need it tomorrow? Would you prefer to be involved in the writing or would you rather that did it for you to the best of their judgment? So many important questions to answer.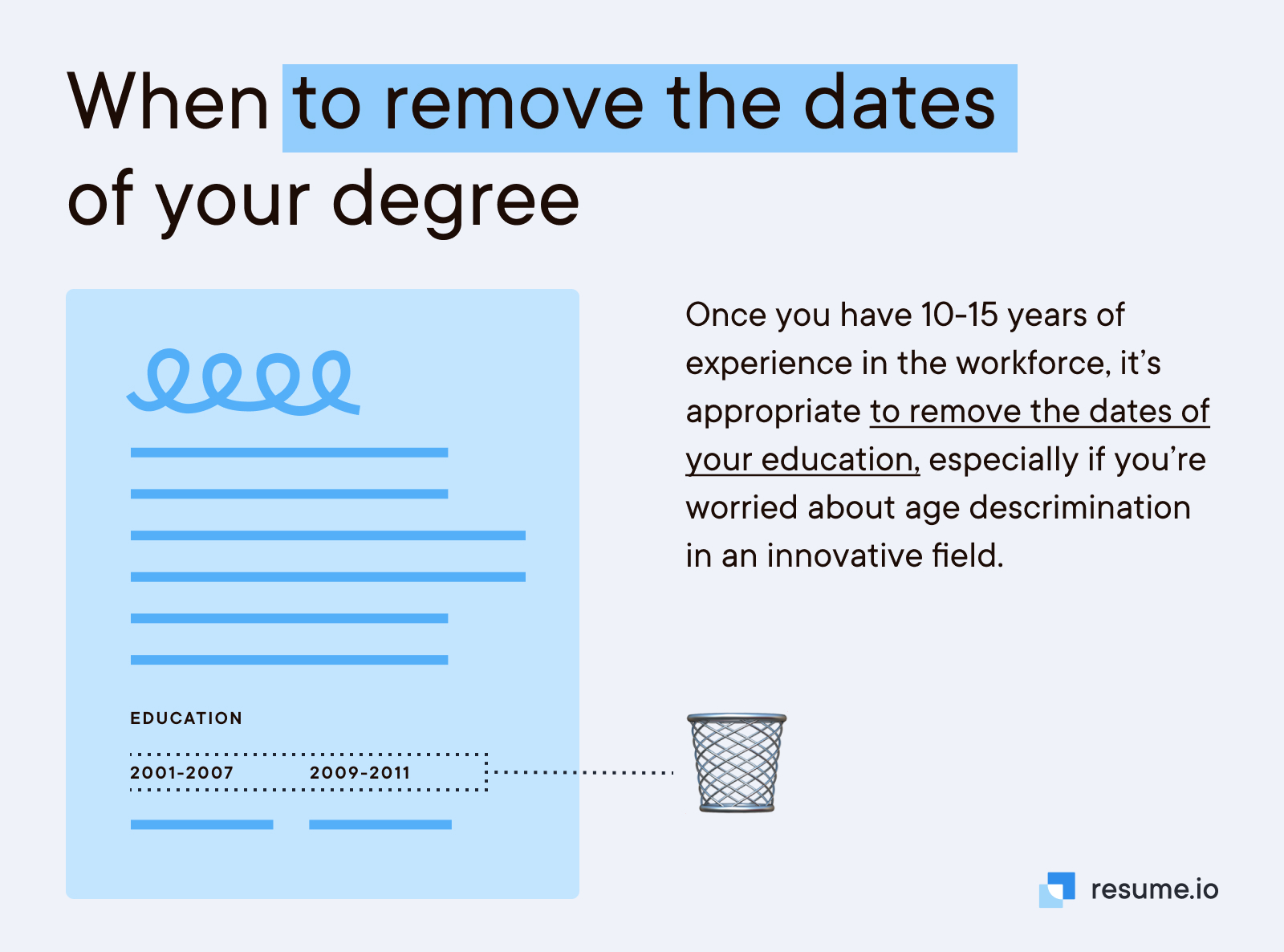 Here are ten of the top resume writing companies with an overview of their core services:
TopResume
The Muse
ResumeGo
ResumeSpice
ZipJob
Let's Eat, Grandma
Monster
Resume Writer Direct
ResumeWritingServices.org
ResumesPlanet
Take your time in your choice - don't just rely on this article. Have a look at their websites, read their recommendations and browse some samples. No one resume writing company is the same. Good luck with your choice.
 Top Resume
Top Resume employs expert writers from specialist fields who deploy the latest ATS technology to help craft a winning resume. Job seekers fill in an introductory questionnaire and there are up to two rounds of feedback with the selected writer. The process takes roughly two weeks to complete.
Top Resume is most suitable for mid-senior career professionals with special services for federal employees, ex-military personnel and academics. For those who require it, their sister company TopInterview offers interview coaching and career guidance.
Facts
1,500+ writers from 65 industries. 
Over 60,000 people hired with their resumes.
Resume Packages
Professional Growth - $149
Career Evolution - $219
Executive Priority - $349
Pros
Personalized free resume review (within two days)
Will rewrite resume within 60 days if no interview invites
Cons
Not ideal if you need multiple resumes for different roles
Cover letters and LinkedIn profiles only with top packages
The Muse
The Muse is one of the leading websites for career advice – their articles go far beyond the usual boilerplate job search advice. They take much the same approach with their resume service – leading with advice and guidance as well as an updated resume. This mix of human interaction plus writing assistance is an ideal blend, although you should be pretty set in your career ideas or the (brief) chat can lack the required direction.
The service only offers one writing edit with its basic package, although there should be a certain degree of certainty after the in-person chat. There is no satisfaction guarantee. The Muse also offers other coaching packages for different job search situations – the quality of their career coaching is up there with the best.
Facts
Over 40 career coaches from different backgrounds.
Uniquely detailed preparation for resume coaching.
Resume Packages
Mentor - $119
Coach - $225
Master Coach - $479
Pros
Initial face-to-face coaching helps candidates to think for themselves.
You can choose your mentor – you are in charge of the process.
Cons
Not for candidates who want someone to write their resume for them.
A broader chat with a career coach may be a better option.
ResumeGo
For a thorough resume writing service that has thought of everything, look no further. For some, ResumeGo may even be too thorough. They won't get started before you have filled out a questionnaire and had an initial consultation and the 14 days of unlimited revisions may even get you second guessing yourself multiple times. Surely it is easier for a resume writer to just write it so you can get on with things? Well, no, their service is superb.
Writing resumes since 1998, ResumeGo is best suited for private sector employees. They have particular expertise in writing resumes that can pass the corporate ATS test. Their writers are market leading and their customer service is on point. Data-driven keyword optimization will ensure that your resume impresses in all the right ways.
Facts
Multiple opportunities to make changes to the work (over a fortnight).
Additional services of cover letter, thank you letter and extra resume.
Resume Packages
Premium - $290
Professional - $360
Executive - $600
Pros
Case studies will help to rebrand the resume and career search strategy.
Money back guarantee and amazing opportunities to shape the work.
Cons
The process can take some considerable time – not ideal if you are in a rush.
Cover letters are not included in the basic plan. See additional services.
ResumeSpice
Rated at #1 on Trustpilot for resume writing, ResumeSpice was developed by a Harvard MBA and a team of top recruiters to address every aspect of the resume writing service. They offer in-person, virtual or phone consultations (unlike many competitors) and every resume is checked by at least two career consultants. 
They pride themselves on a swift but quality service (first draft in two days), which is important for any unexpected career opportunities that might come up. They offer career coaching and career assessments as well as resume / cover letter writing.
Facts
Lots of reviews from executive job seekers – take pride in a customized approach.
Initial samples allow a candidate to see the extent of the potential transformation.
Resume Packages
Entry Level - $449
Professional - $569
Executive - $689
Pros
60-day interview guarantee allows for complete candidate satisfaction.
They are owned by a leading recruitment company – they understand the industry. 
Cons
The service is one of the more expensive options – not ideal for a recent graduate.
You cannot choose which coach to work with – slight lack of flexibility in the process.
ZipJob
ZipJob is a solid resume writing service for an early or mid-career professional who wants a well-written resume on a budget. Founded in 2016, they are one of the newer providers on the market, but their focus on ATS-friendly resumes (they test them before they send them back) allows a candidate to have peace of mind from this point of view.
They offer good value for the cost and pride themselves on getting their resumes read by a human (according to them, 3 out of 4 resumes never get that far). They stand behind their service with one of the most generous guarantees in the market.
Facts
100+ resume writers, 33,000+ careers impacted, 1,000,000+ reviews received.
Get twice the number of interviews or ask for your money back (before 60 days).
Resume Packages
Launch - $139
Premium - $299
Executive - $899
Pros
A resume, cover letter and LinkedIn profile update with the top package – good value.
Focus on keywords, ATS requirements and format details – no detail is too small.
Cons
Communication is mostly via a messaging service – and resume edits are lacking.
The executive service is one of the more expensive, but nonetheless popular.
Let's Eat, Grandma
Punctuation and attention to detail matters when crafting an impactful resume. Starting with the name of the company, no detail is overlooked when you work with Let's Eat, Grandma. Every writing package involves a chat with your personal resume writer (who in turn works with mentors and senior-level editors) with multiple revisions.
All packages include a cover letter - it can be useful to have it written at the same time as the resume. They have chosen not to work with federal or academic resumes (as they have different requirements). They offer a helpful sample of previous work to aid your decision.
Facts
Founded in 2014. Offers resumes, cover letters, LinkedIn profiles & career advice.
Market leading consultation from experienced career coaches.
Resume Packages
Starter - $399
Accelerated - $509
Premium - $649
Pros
Extra revisions are perfect for the job seeker who isn't quite sure about their messages.
Excellent process for communication – easy to share feedback with the writers.
Cons
The service is very involved, but somewhat slow (can be up to 3 weeks).
The basic package is expensive, so may be only suitable for mid-senior professionals.
Monster
With 11 million resumes submitted each year, Monster has the data to understand what makes a good job search document. The market leading position for 20 years means that they have invested in a candidate-first resume writing service. The quality of writing is right up there, the process is streamlined, and the results are enviable. 
The keyword-optimized resumes are written by experts in the candidate's industry, with cover letters and LinkedIn profile makeovers in higher-tier packages. Every Monster writer is a certified professional and they are given excellent ongoing training & development.
Facts
Overall career guidance and research alongside the writing packages is second to none.
They are a job board, so they understand technology and ATS requirements.
Resume Packages
Basic - $129
Deluxe - $169
Premier - $349
Pros
Monster resume writers have a brand reputation for quality. 96% satisfaction.
Resumes are delivered swiftly (5 business days) with a free rewrite within 60 days.
Cons
Cover letters are not included in the basic plan (cover letter is $40 - still affordable).
Some of the resume design choices are dated and they only provide Word documents.
Resume Writer Direct
Resume Writer Direct is one of the smaller players in the resume writing market, but their attention to detail and cost-effective provision is worth considering. They have different packages depending on seniority and your desired combination of resume, cover letter or LinkedIn profile. With a basic package for an early career professional starting at $99, they are one of the more affordable providers.
They offer a simple returns guarantee – you can ask for a rewrite or get your money back. Check out their samples to see how they go about structuring their resumes.
Facts
They have helped 5,417 people land interviews since 2011 (with a smaller team than others).
Resume Writer Direct creates corporate resumes as well as for nursing, federal and military.
Resume Packages (entry level to executive)
Basic - $99-$199
Essential - $138-$238
Complete - $217-$317
Pros
Because they are a smaller company, they can be more "hands on" with each candidate.
Resume Writer Direct will pair you up with specialized writers in your industry.
Cons
The selection of resume templates is somewhat limited and not very modern.
They do not have the laser focus on ATS optimization that other providers boast.
ResumeWritingServices.org
When a resume writing service offers you unlimited calls (yes, calls) with its writers until they get your resume right, you have to sit up and take notice. Thankfully for ResumeWritingServices, one call is often enough. Their writers are that good. They are certified by all the industry bodies and take care to write a resume that will pass the ATS test and impress any hiring manager. They also offer optional interview coaching.
Their service is easy to use, and they are clear about how to gain the most value from working with them. Their service may not be geared towards executives, who may wish to pay more to work with one of the industry leaders.
Facts
They only work with the top 2-3% of resume writers who apply to work with them.
Resumes are finished in around a week (Word & PDF). Turnaround is relatively quick.
Resume Packages
Basic - $270
Various add-ons (cover letter, LinkedIn, etc)
Pros
The no-limits contact policy really allows for a tight and specific writing brief.
Resume Writer Direct will pair you up with specialized writers in your industry.
Cons
The basic resume package is less affordable for an entry-level job seeker.
Whether you have 2 or 20 years of experience, the service and process is identical.
Resumes Planet
With 10,700+ happy customers and counting, Resumes Planet is one of the smaller providers, but their full range of services is worth considering. Their live chat facility immediately sets about answering any questions and unlimited revisions ensures that you are fully content with the end result.
They offer packages for resume, cover letter and LinkedIn profile writing, with over 200 writers on their roster to cover every industry eventuality.  They will even help to distribute the resume to employment agencies (although this is maybe not to be advised).
Facts
Dizzying array of service choices – with all products available with a 24-hour turnaround.
The 24/7 customer support can be useful if there are any last-minute resume issues.
Resume Packages (for resume, cover letter and LinkedIn)
Entry-Level - $154
Professional - $200
Executive - $252
Pros
You can choose the speed of service (you pay more for a swifter delivery).
Very wide variety of services, including specialty IT/Tech resumes.
Cons
No phone contact with the writers may make the experience a little disjointed.
You may spend a lot of time revising the resume rather than getting it right the first time.
Key takeaways
If you are in the market for a resume writer, you must be sure that your investment is going to be worthwhile. Take the time to look at samples from each provider and don't just go with the one with the most Trustpilot reviews. Each has their own unique set of expertise. Hopefully the list above has offered some insights. 
Don't forget the following when selecting your ideal resume writing service:
Make sure that they have writers that are experienced in your industry.
Would you like them to also write your cover letter and LinkedIn profile?
Read the terms and conditions carefully – especially any guarantee provision.
Ask for a Word document and a PDF if possible (you may need both).
Ensure that they have expertise in writing ATS-friendly resumes.