Looking to take your first step on the career ladder? Getting an internship is a great place to start. In this step-by-step guide, we will take a look at everything you need to know about finding and applying for internships in your field.
Take your first step on the career ladder by landing yourself an internship today! 
Breaking into your dream sector may seem tough, but it's certainly not impossible. Every year, thousands of smart and capable graduates enter the working world. When competition is steep, you need to stand out from the crowd. Gaining an internship may help you do just that.
Interning with your chosen company will give you experience and training. It's a highly valuable move and shows that you are serious about your professional future. When you have finished your formal education, it's worth looking at internship opportunities in your sector. That way, you can start getting the hands-on experience you need to succeed. 
At Resume.io, our mission is to help you power up your job search. We offer a wealth of resume writing guides, customizable templates, and an easy-to-use resume builder. Put simply, we take the hassle out of applying. Within the following blog post, we will cover: 
The difference between paid and unpaid internships (and how to choose)
How to find internship opportunities within your industry
A step-by-step guide to applying for internship openings
Statistical insights and information about the world of internships.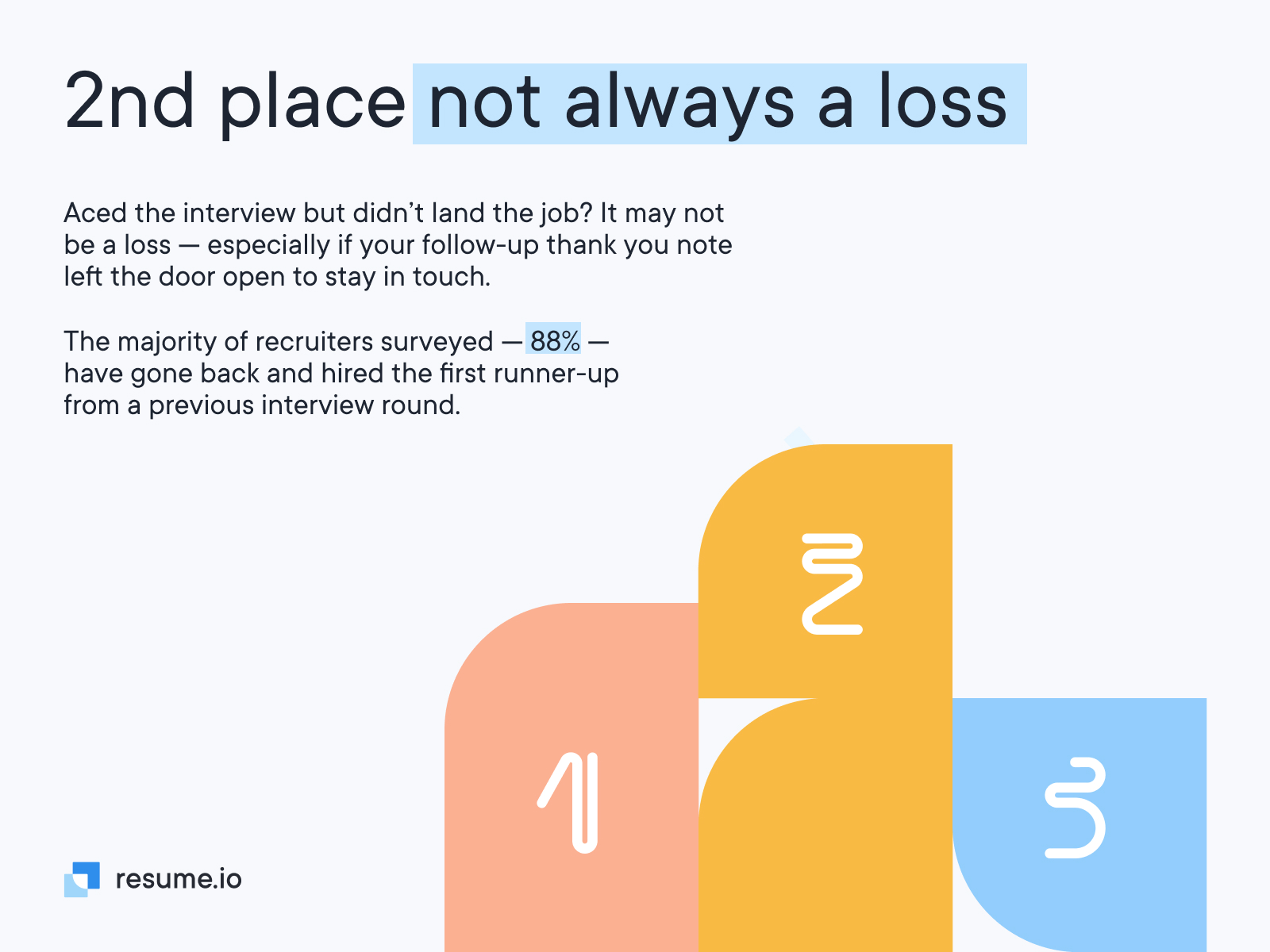 Paid internships vs. unpaid internships 
Let's deal with the elephant in the room. There are two types of internship — paid and unpaid. When you're considering applying for these roles, it's worth finding out if you will get compensated. Of course, for some people, working for free is entirely unsustainable. 
Before you start searching for an internship, decide whether you are open to unpaid opportunities. The value of an internship lies within the training and education you will receive. Many big-name companies plunge money and resources into creating well-rounded internship programs. So, if you're trying to enter a competitive field, gaining this type of voluntary experience may give you an edge over other candidates. 
Statistical insight
How much do interns get paid?
Let's talk about money. If you manage to land yourself a paid internship, how will that affect your bank balance? You may be surprised to learn that the wage is good.
According to the 2020 Internship & Co-Op Survey Report, the average hourly wage for an intern in the United States is $19.54. Most interns also receive regular benefits from their company along with paid holidays and social activities. Be selective here! 
Ultimately the decision to take an unpaid internship depends on your circumstances. You need to weigh up whether you can afford to work for free. If you have rent and bills to pay, how will you cover them each month? Can you live with your family while you complete your internship? Alternatively, could you get a part-time job alongside your internship? 
It's a highly personal decision. You're the only person that can answer those questions. Deciding whether you need a paid position ahead of time will help you limit your search.
How to get an internship in four simple steps 
Ready to get the ball rolling? If you're looking to get into a specific industry, you may be wondering how to get an internship. While there's no one-size-fits-all answer, there are some simple steps you can take. Check out our easy-to-follow advice below. 
Step one: Find internship openings in your chosen field
How do you find an internship? If you're fresh out of college, it's likely the first time you've had to look for an opening. Alternatively, if you're looking for a career change, you may not know the industry well. Either way, you can find an opportunity that suits you.
Don't rely on Google searches. Finding the perfect opportunity takes a targeted approach. Luckily, there are plenty of places that you can start looking. Here's a quick breakdown: 
Job or careers fairs 
Attending job or career fairs at your college may not be a bad idea. Leading companies recruit interns on campus. That means that you may learn about opportunities at these events. Keep your eye out for any events at your college and pop them in your diary.
It doesn't end there. You may find that there are local career fairs advertised online. Checking out Facebook groups, Craigslist, and any other listing websites is the way to go. The more of these events you attend, the more likely you are to know about openings.
Corporate websites
Looking to get into a specific industry? If there's a certain company you're desperate to work for, take a look at their website. You may find that the business advertises its internships on the 'Careers' page of the site. While these opportunities may also be advertised on job boards and elsewhere, it's a smart move to go straight to the source. 
Internship websites 
Checking out job sites is a good place to start when finding your internship. But did you know that there are internship-specific boards out there? Examples include Internship Finder, Idealist, WayUp, and LinkUp. You can browse these sites by industry or job title.   
Career service offices 
Does your college have a career service? Talking to an advisor is never a bad idea. Be direct about the type of job you're hoping to land. The expert will have a load of insights and information that will help you find the right internship for you. Aside from giving general advice, you may find that this expert knows about internship opportunities too. 
Faculty contacts 
Have you considered speaking to your lecturer? How about your tutor? Around 10% of new interns land positions through faculty contacts. If you've made a good impression on your teachers, they may be willing to give you a helping hand. 
Often enough, teachers have worked in the industry themselves. That means that they have a wealth of contacts to tap into. Going to them directly could save you time. While you may have to apply through the traditional means, you'll get a foot in the door.
Statistical insight
Find an internship as soon as possible! 
The early bird catches the worm. On average, employers start recruiting for internships eight months before the official start date. That means that it pays to look for positions well before you're available to get started. If you're a student set to graduate in the coming months, there's no time like the present. Start searching for openings now.
Wherever you look for your internship, the key is to be selective. There are endless opportunities out there, and so it's essential that you do your research. Having a clear vision of where you see your career going will help inform the decision you make. 
Step two: Create an interview-worthy resume 
Next up, you need to grab the recruiter's attention. Most of the time, when you are applying for an internship, you will need to submit a formal resume. There's just one problem: you don't have much experience. Don't panic. You can still 'wow' the employer.
We will cover some basic tips here. However, for a deeper dive, you can check out our internship resume writing guide. To kick things off, a standard resume should include: 
Resume header (or your contact information)
Resume summary (or personal statement)
Employment history section
Education section
Resume skills section
Chances are, you may be lacking in the employment history section. If you're new to the sector, you may not have experience. Include whatever you have. For example, if you had a part-time job or took on a voluntary role, you should list it in this section. Luckily, most employers won't expect you to have years of experience. Make your other sections shine!
Catching the recruiter's eye is the aim of the game. Regardless of your prior experience (or lack of it!), you need to show that you have an interest in the sector. The resume summary is a good place to do that. After all, it's the first thing that a recruiter will see. 
Let your personality and passion lead the way. The three or four-line summary should explain what you bring to the table and why you're interested in the internship. You may want to include what drew you to the industry or what excites you about your future career.
Additionally, you can bolster your resume with a super strong skills section. Ensure that you tailor this section of your resume to align with the company for which you're applying. For instance, you can use the same terminology and phrases as the original job posting. 
Step three: Write a convincing cover letter 
Ready to win over the recruiter? Your resume follows a rigid structure. However, cover letters can be free-form. While there are elements you should include here, there's room for creativity. Use this formal letter to show the employer that you are worth the gamble. 
Take all of the guesswork out of this process by reading our internship cover letter writing guide. That will help you understand the overriding structure you need to follow. Once you've got that down, use the letter to share your enthusiasm for the internship. 
Focus on what skills and talents you will bring to the position. Let the recruiter know that you will be a valuable asset. When you've ticked that box, explain that you have a willingness to learn. You're applying for an internship — learning on the job is a given.
Step four: Prepare for your interview in advance 
You've applied for a bunch of exciting internships. So, now what? When you land an interview, make sure that you prepare in advance. If it's your first time going through this process, you might not know what to expect. Fortunately, we have you covered. 
Get the basics right first. Check where the interview is and plan how you're going to get there. Decide what you're going to wear for the interview. Ask the recruiter whether there's anything that you need to prepare ahead of time, e.g. a presentation or speech. 
Statistical insight
Ace your interview and land a full-time role
If you get the interview in the bag, you may be on the path toward success. College graduates who complete internships are more likely to receive job offers than those who have not, according to a study from the National Association of Colleges and Employers. 
You should also prepare answers for some of the most common interview questions. You don't have a crystal ball — you don't know exactly what the interviewer will ask you. However, there are some standard questions you can expect no matter the role. With that in mind, it's worth preparing solid answers for the following internship interview questions: 
What attracted you to this internship?
What skills and/or strengths will you bring to the role?
What do you know about the company?
Do you have any experience in this industry?
Before you head to the formal interview, draft answers to the above questions. Practice what you're going to say out loud with a friend or family member. Being able to reel off well-constructed answers will put you in a prime position. While you don't want your replies to sound too rehearsed, you need to have a vague idea of what to say in each case.  
Key takeaways
1. Internships will help you get your foot in the door. However, you should start looking for opportunities months before the expected start date. 
2. Don't simply rely on internet searches. You should also ask around and see whether your professional contacts — or friends — know about any new openings. 
3. Create a resume that turns heads. This document is a good place to show off your skill-set, expertise, and passion for the industry. 
4. Formatting an interview-winning resume can be tough. Use one of our field-tested resume templates to save yourself some time!