Miuccia Prada once said: "What you wear is how you present yourself to the world, especially today, when human contacts are so quick. Fashion is instant language." You can think about your clothing store resume in the same way: You need to present to potential employers what you want them to see. What do you want your role in the clothing store to be? 
Resume.io can help you get there with our wardrobe of tools, including 350+ resume examples backed by an intuitive resume builder. This writing guide, along with our clothing store resume example will show you how to:
Assemble a resume that will have recruiters scheduling an interview with you
Develop a summary that shows off your successes and customer-oriented personality
Fashion a bespoke clothing store resume for each different opportunity
Show off your design sensibility with a layout that attracts attention without detracting from your text.
How to write a clothing store resume
Each piece of clothing you wear plays a role in your look. The same is true of the elements of your clothing store resume. Before you jump into creating your document, you need to know what pieces you will need to develop. Your CV should contain:
The resume header
The resume summary (aka profile or personal statement)
The employment history section
The resume skills section
The education section
What does a clothing store professional do?
Working in a clothing store is not a single job. There are cashiers, salespeople, merchandisers, buyers, stockroom workers, and managers. Most of these roles have key components in common: customer service, an eye for fashion and an understanding of what sells.
Cashiers and stockroom or inventory workers may be closer to the beginning of their retail careers, while merchandisers, buyers and managers are more experienced clothing store employees. Many clothing store professionals have worked their way up from entry-level positions, but other roles may require marketing or business degrees.
Resume summary example: pattern your profile
Any retail job requires a bit of charm and patience, but working in a clothing store also requires personal style. The summary of a clothing store resume is the best place to perform your figurative catwalk since the remainder of your document is rigidly formatted. It is in these 3-4 freeform sentences that you can show your stripes. 
Use colorful fashion-related words to introduce yourself and describe your personal sense of style, how you keep up with the latest trends and why you love working with clothing. Follow that with your career highlight and end with a sentence that explains why you want to work at a clothing store or what makes you a great fit for the position.
Adaptable resume summary example
Reliable and approachable clothing store associate with a motivated attitude and ability foster wonderful customer experiences. Adept in assisting customers with all aspects of the shopping experience, from providing information on sales and promotions to ensuring a smooth and accurate checkout experience.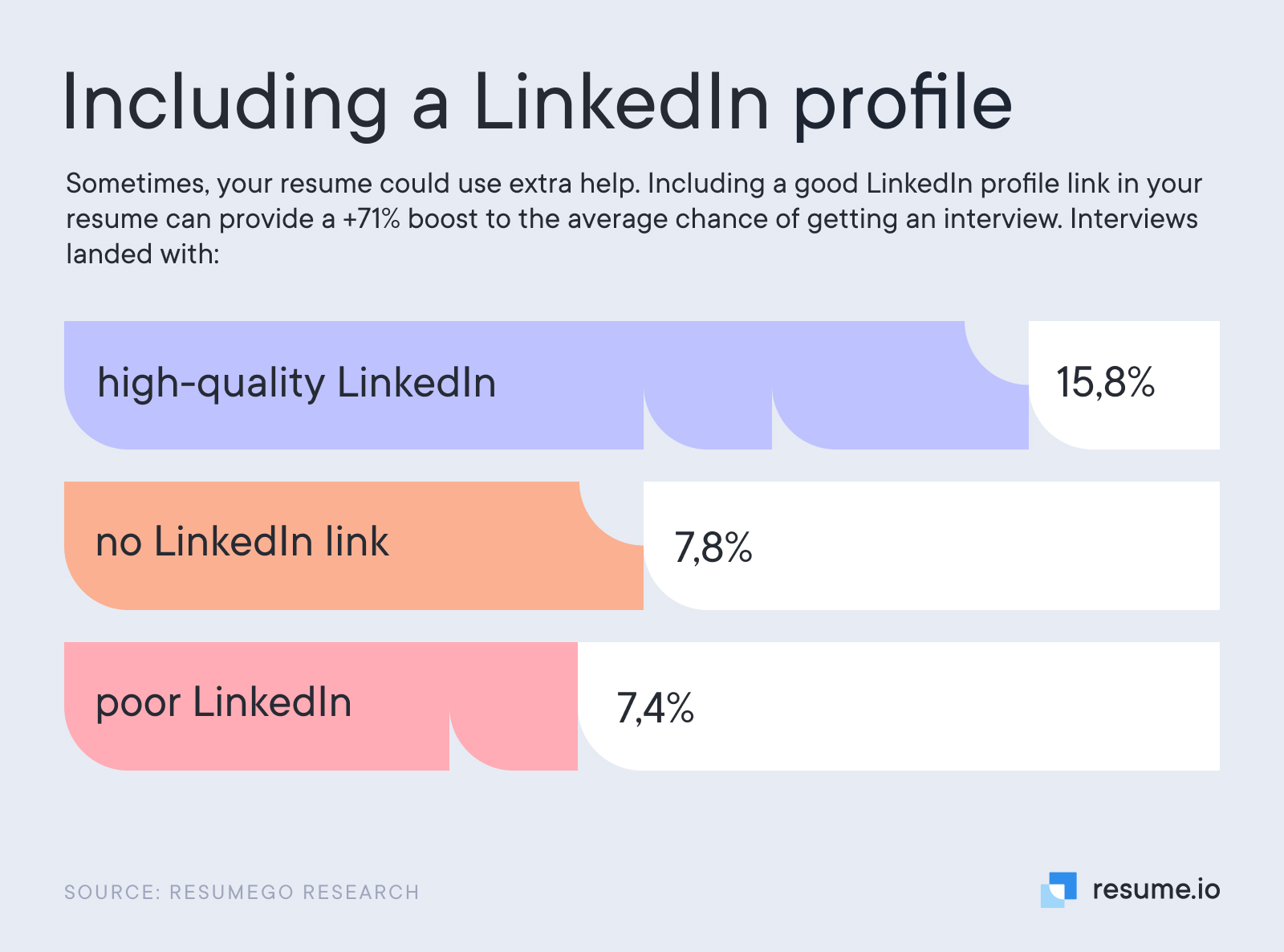 Employment history sample: fashion a line of success
The best resumes are not mere listings of employment histories. Instead they show a pattern of growth that has led the applicant to this point in their career. To best compile this section of a clothing store resume, ask yourself the following questions:
Which responsibilities are directly applicable to the job I seek?
What details or data can I use to demonstrate my achievements?
How can I use a task to illustrate a job skill?
Your most recent position should contain 4-5 bullet points, while earlier jobs may contain 2-3. Avoid repeating responsibilities; there's no need to mention that you helped with inventory in each description. Space is at a premium in a document that optimally remains one page (two if you are a seasoned professional). Below you'll find the employment history section from our adaptable resume sample.
Adaptable resume employment history example
Clothing Store Associate, Small Steps Boutique, New York 
February 2019 - May 2022 
Exhibited enthusiasm and a passion for exceptional customer service during each and every shift.
Assisted the store owner with managing inventory and stocking racks.
Worked well independently and also as a team member.
Followed instructions and took on miscellaneous duties when needed.
Strived to maintain an orderly and visually-pleasing store environment.
Adhered to store protocols and policies at all times.
Assisted customers with all aspects of the shopping experience.
Informed customers about store offerings, sales, and promotions.
Sales Associate, Eleanor's Bridal, New York 
July 2015 - December 2018 
Served as an enthusiastic and dedicated bridal team member.
Worked to ensure that all future brides had an exceptional and unique shopping experience.
Listened to customers to fully understand their vision and provided them with appropriate dress options.
Prepared fitting rooms and assisted with dress try-ons and fittings as needed.
Placed orders, scheduled visits, and handled transactions in a secure manner.
Sales Associate, The Blue Turtle, New York November 
2014 - May 2015 
Worked as a sales associate during the busy holiday season.
Helped to foster a pleasant and smooth shopping experience.
Remained up-to-date on new items, sales, and promotions.
Worked in accordance with store guidelines and policies at all times.
Expert tip
Entering the job market
Applying for your first job? You can still take advantage of the tips above. Instead of focusing on career growth, focus on personal growth, extracurricular activities, volunteer responsibilities, or all the organizing you did as a stay-at-home parent. Many of your skills apply to clothing store work.
If your clothing store resume is looking a little sparse, use the extra space to make your case for employment in your summary.
CV skills example: tailor your attributes
Recruiters are busy, busy, busy and they receive tons of applications. They want to know at a glance whether you have the skills they seek. That's what makes the skills section of a clothing store resume so important.
As a clothing store professional, you have a myriad of talents, from your artistic eye to your ability to quickly count merchandise during inventory checks. Create a master list of all of these skills. Then, as you apply for each position, choose the ones that best fit the job. Don't neglect the people skills that make you great at suggesting the perfect outfit or soothing a difficult customer. Check out the skills section from our resume sample below.
Adaptable resume skills section example
Great Customer Service
Knowledge of Retail Procedures
Excellent Mathematical Skills
Creative Problem Solving
Ability to Work in a Team
Flexibility and Adaptability
Expert tip
Slide past the ATS
Increase your chances of being seen by a human by personalizing your clothing store resume. When you apply online Applicant Tracking Systems are ranking your resume based on algorithms that include keywords and phrases linked to the job. Carefully peruse the job listing and incorporate those words and phrases in as natural a way as possible. This will boost your chances with the ATS and show your prospective employer that you understand their needs.
Clothing store resume education example
The education section is a staple of any complete resume. You may have worked yourself up straight out of high school or gone to college and earned a degree in merchandising, marketing or another related subject. In any case, you may simply list these academic achievements here. If you have a degree higher than a bachelor's, you do not need to include your high school diploma.
If you are new to the job market and have a GPA of 3.0 or higher, you may list it here. Once you have earned your first job, your GPA becomes much less relevant. See the education section from our resume sample here:
Adaptable resume education example
High School Diploma, St. Francis Preparatory School, New York 
September 2011 - May 2015
Resume layout and design: the finishing touches
Remember that Prada quote? Fashion is how you present yourself to the world and the design of your clothing store resume is the way you present yourself to your prospective employer. You're in a creative field, so you can get a little loose with your design, but make sure you keep it on the side of professional and legible. Consult the employer's brand and image and make sure your resume looks the part.
Resume.io's creative resume templates will give you a great start to expressing your fashion sense without having to spend your precious time formatting. 
How creative should a clothing store resume design be?
For creative roles in a clothing store such as merchandising and store marketing, a splash of color and a link to your portfolio is enough for a resume. Many other clothing store positions are operational in nature and do not require particular creativity.
Key takeaways for a clothing store resume
A clothing store resume should reflect the applicant's sense of style.
The summary section is the best place to inject personality into a document that otherwise follows a strict format.
Get a little playful by using fashion-oriented words to describe your employment responsibilities.
Pull together your clothing store resume text with an eye-catching and fashion-forward design that remains easy to read.
Use our adaptable clothing store resume sample to get a head start on building your application.