Google is famed for allowing space for individual brilliance within a flexible team environment. It is the dream employer for many a technology professional, but as it hires a hugely diverse workforce, it is hard to pinpoint exactly what to talk about. They are not looking for a particular type of person — if you are a leader in your field, they will hire you.
Of course, the Google CV should be packed with stellar achievements, but it should also explore who you are as a person. The Google job application process encourages self-reflection, so it is time for some soul searching. How do you go about solving complex problems? How do you pursue learning in your career? What does teamwork mean to you?
A Google interview process can take a couple of months, but it all starts with your CV. They will consider a broad range of people, but will your CV be enough to support your application in those early stages? Our role specific CV examples offer a broad range of ideas. In this Google CV guide, along with the corresponding CV sample, we explore the following topics:
What does a Google employee do?
How to compose a Google CV (tips and tricks)
The best format for a Google CV
How to make the most of each section (summary, work history, education, skills)
The benefits of professional CV design
What does a Google professional do?
While Google roles all have an element of technology at their core, there are many functions such as marketing and sales that are far more people oriented. It's worth knowing what type of position you can expect. Here are some of the top Google roles:
Software engineers. Flexibility is key as engineers move from one project to another across the Google organisation, with full-stack engineers often preferred. Such developers have often worked for Google for years, but the external recruitment route is tried-and-tested.
Cloud sales engineers. Google needs client-facing consultants with a deep understanding of engineering who can work on the best-fit solutions. Industry vertical knowledge (i.e. banking or insurance) is often also a requirement.
Hardware engineers. Only the elite of hardware professionals help Google improve their infrastructure, working on cutting edge quantum engineering projects to support the next generation of software. Don't apply without a PhD and a brain the size of a small planet.
Product managers. Google product managers work directly with the engineers and represent the needs of the customers to develop the next generation of products. Engineering experience is essential, as this is a strategically critical role.
Sales consultants. You might not think that Google needs salespeople as it has such brilliant products, but its market leading position is actually due to its brilliant sales force. Working in sales for Google is all about the influencing.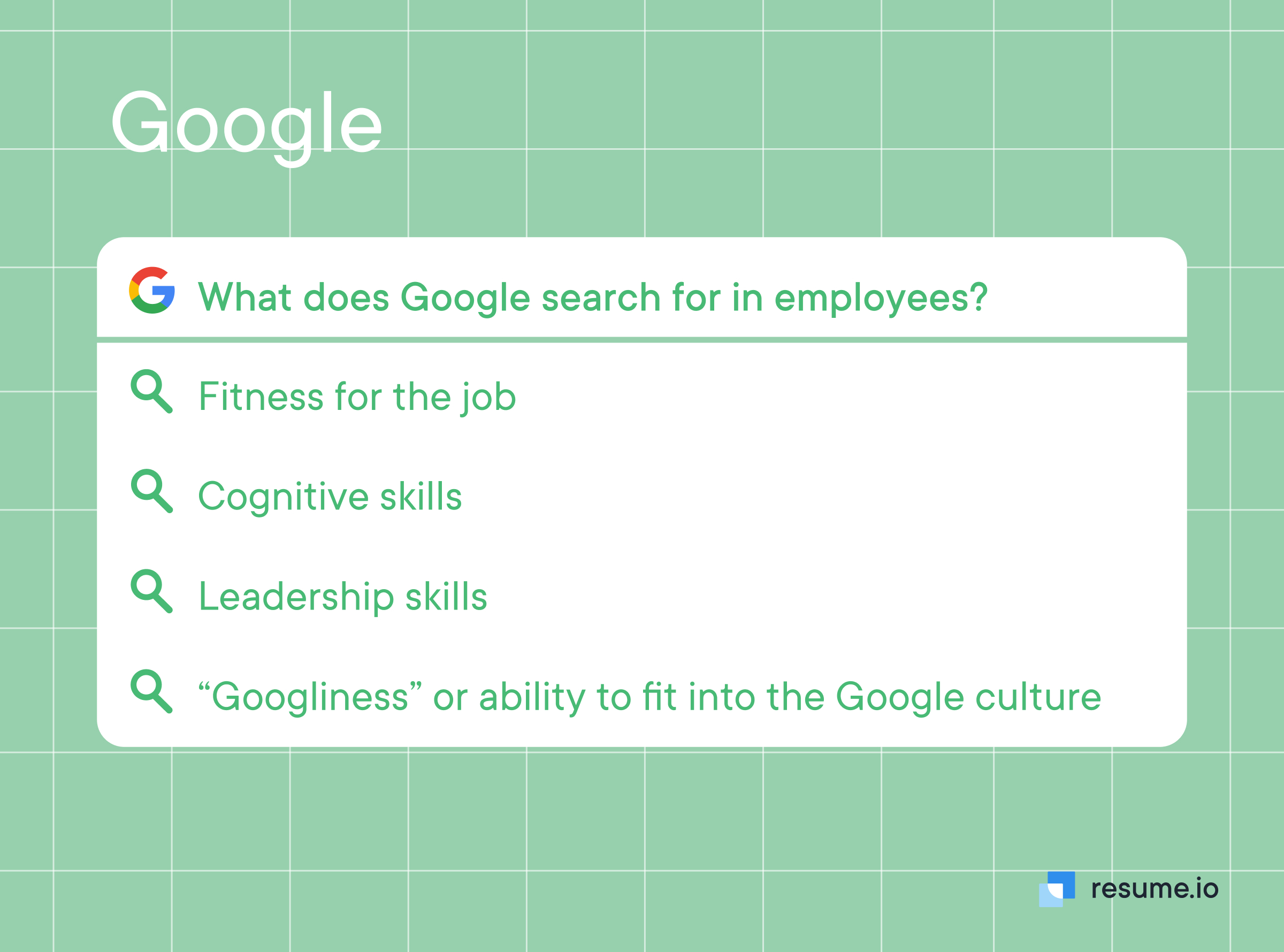 Google job market and outlook
Google is investing £730m to reinvigorate its UK offices. While the WFH trend is not going anywhere, they view UK office space as pivotal for their success. They expect headcount to rise from 6,400 to 10,000 in the coming years, with global tech talent attracted to London.
Google's international strategy relies on hiring the best professionals to key cities such as New York and London and then moving them around the world as project opportunities become available. Google's London offices are multicultural and brimming with talent.
Being a Googler is an empowering existence — there are regular all-hands meetings where employees can ask senior management anything. In terms of benefits, there are few companies that treat their employees better. If an employee dies, their spouse even gets half their salary for ten years — Google even cares for their people in the afterlife. Gourmet food, stunning "away days" and the freedom to pursue personal projects are just a few other perks.
All in all, it is worth giving your Google CV a little more love than your other applications.
Statistical insight
Google's top jobs are heavily skewed towards technology roles.
Google's parent company Alphabet has a tried and tested formula for hiring top global talent. The most common hires are engineers and product managers, with Google cloud and search the most popular departments. 
With a new office under construction in King's Cross, London is spearheading its European expansion. They have recently laid a new subsea cable (Grace Hopper) between the US (New York) and the UK (Bude) to speed up development yet further.
How to write a Google CV
Google tends to look beyond traditional metrics on a CV when it comes to selecting a shortlist for interviews, but you definitely need to make sure that it highlights your continued upward career trajectory, a strong element of collaboration and technical skills to dazzle the most hard-to-impress recruiter. In terms of a structure, stick to the basics:
CV header
CV summary (personal statement)
Employment history
CV skills section
Education section
There is no such thing as a typical "Google" employee, but their recruiters do value T-shaped experience where a candidate is deep in knowledge in one area with a broad appreciation of many others. Make sure that your Google CV covers both aspects. 
Expert tip
ATS algorithms matter to Google, too. Unsurprising.
Google's applicant tracking system software is a carefully guarded secret. They get so many applications that a decent proportion do not even make it to a pair of human eyes. 
Go deep into your research in terms of the demands of the role before you apply and do not think that your generic CV will cut it. Every successful applicant writes a separate Google CV for the role — come on, it is worth it! 
Don't go overboard on the keywords, though. After all, it is important that the role is a fit for you. You might be working for Google, but if you are a square peg in a round hole because you gamed the recruitment process, you won't last long.
Choosing the best CV format for Google
While reverse chronological is the gold standard for CVs, there is a genuine argument to pick a functional CV format for certain technology-driven Google roles.
Reverse chronological lists your roles in the employment history section with the most recent one first, but a functional CV places more emphasis on the types of skills that you possess (from the breadth of your career). We would still advise to stick with the traditional version as it is easier to conduct an interview with a chronological CV, but if you have mad skills in a highly functional area, you may wish to eschew the norms.
Our guide on the best CV format has a variety of tips that may make you think. There are more decisions to be made than you might think, but it is the content that will really make the difference. 
CV header
The CV header of a Google resume should be crisp and functional. Do not be tempted to do anything tacky such as replicate the Google search bar. The header is for your contact details and to give the reader a mental pause before they dive into your experience. You want 100% of their attention when they read those first couple of words on your summary.
While the header should contain your full name and desired job title (it doesn't have to be your previous one), your contact details and abbreviated address can be placed on a sidebar or towards the end of the CV. You want the reader to concentrate on your career story for those first few vital seconds.
CV summary example
The summary for a Google CV is the most important few lines of your job application. Why do you want to work there and what can you contribute? While you should always try to be original in a job application, don't try too hard to be different here. There will be plenty of candidates with highly impressive summaries, so just make sure that you are one of the crowd, rather than make the hiring manager think "well, that was a little weird."
Analyse the job description and look at the demands of the role that are likely to be met by the least number of candidates. Google is looking for "unicorn" candidates, so how can you persuade them of your mythical qualities? Hiring managers at Google are trained to look deeper into every application, but if you can't say something astounding about yourself in those first few words of the Google CV summary, then you don't have much of a chance.
Adaptable summary CV sample
Energetic IT Project Manager with a proven reputation for leading exceptional IT project design, execution, and completion. High-impact team leader, known for motivating expert groups to deliver on ambitious project objectives. Demonstrated capacity for shaping innovative technology solutions in alignment with unique corporate goals.
Expert tip
Action verbs catch the eye and tell a story.
While there is no place on a winning Google CV for meaningless adjectives, the verbs that you use to describe your accomplishments can add to the depth of the impression that you create. Instead of "improved," say: "enhanced, exceeded or outperformed."
Employment history sample
Ideally, the employment history of a Google CV should read like a who's who of technology, but don't worry if you have not worked for direct competitors. There are plenty of functions where your niche experience may be more important than the names that you have worked for. Start-up experience is also common for a Google applicant, but you should try to show that you have what it takes to work within a corporate environment, however entrepreneurial Google may be. Getting stuff done with others is critical to success.
Using the name of employer and role title as the header mix up free-flowing text and bullet points to describe your accomplishments and outline your major successes. Talk about the obstacles that you overcame and how you changed the trajectory of your company during the role. Google is interested in the big picture at this stage — you can get to the details if you are invited to an interview. The Google CV sample content below can offer some inspiration to guide you as you create your own story.
Adaptable employment history CV example
Technical Programme Manager at LinkedIn, London, UK
February 2019 - Present 
Direct a 12-person team in the creation and delivery of customer-facing tools, monitoring progress for alignment with project parameters, LinkedIn brand standards, and user needs.
Rationalised a wide range of proposed projects into a single cohesive oragnsiational roadmap, prioritising initiatives based on urgency, brand priorities, and impact.
Successfully executed up to 10 new tool, functionality, or experience releases per quarter.
Technical Project Manager at Pearson, London, UK 
January 2016 - January 2019
Shaped and defined project methodology, embedding agile approaches and scrum frameworks to maximise team-wide efficiency.
Oversaw project framework, monitoring progress through daily scrum meetings and planning sessions to drive completion of key phases.
Partnered with leadership to identify key project and business goals, establishing long-term, two-year project roadmaps.
Google CV education example
Google has some of the most educated employees in the world. If you wear your education like a badge of honour, Google will know that you value your continuous professional development. Include all educational achievements, from university onwards, including name of course, qualification achieved, and dates attended.
Include your most recent education at the top of the section. Do not include college or high school education if you possess a university degree.
Adaptable education CV example
Master of Science in Information Technology, University of East London, London, UK 
August 2012 - November 2015
Bachelor of Science in Information Technology, University of East London, London, UK
August 2008 - May 2012
CV skills example
While the skills section of a Google CV should include some of the more basic requirements for the purpose of ticking the ATS box, throw in a couple of truly unusual skills that will fascinate the hiring manager.
Some CV writers suggest giving each skill a grade in terms of proficiency (or a written indication), but our advice would be to keep it simple. Only put a skill down on your Google CV if you have absolute mastery. Can you sit in a room and know that you are one of the best in your market at this particular thing? You will be grilled on your skills during a long interview process, so don't include them lightly.
Technical and hard skills are most common in the CV skills section. Soft skills are harder to quantify and are better suited embedded within the work experience section or, even better, within your cover letter story.
The CV sample content below gives an idea of some skills that you might include:
Adaptable skills section CV example
Project Management
IT Programme Management
Team Leadership
Agile Methodologies
Scrum Frameworks
IT Engineering
CV layout and design
The layout and design for a Google resume should not spring any surprises. Try to include all your most relevant experience on the first page if possible (and bear in mind what we said about the functional CV format earlier).
CVs with visually appealing graphic design are often seen to be masking other deficiencies in the application, so keep it simple. Check out our field-tested CV templates for some ideas – pick one that you think your future boss would enjoy reading.
Key takeaways for a Google CV
Your CV needs to get you the interview ahead of hundreds of others and also be a tool by which your application is measured throughout the long interview process. Make it both impactful and rich in content.
Pick the reverse chronological format unless you are going for an incredibly niche technology role (in which case a functional CV may be appropriate).
Google knows that you want to work there. Don't gush with enthusiasm. Be practical and compelling in sharing your reasons why you would excel.
Less is more. Stick to two pages (maximum) for your CV. You will have plenty of opportunity to expand upon what you have shared.