A message to a hiring manager at the beginning of the hiring process could go two ways. Here is what you need to do to make sure that it secures you that crucial interview.
Writing to a potential hiring manager is one of those messages that you hesitate to send. 
Beads of sweat appear on your brow. 
Have you pitched it right? Don't you think that it will just annoy them?
Ah, just do it. What have you got to lose?
There could be varying circumstances. You might be sending it before you press the apply button on a role. Maybe it is a speculative approach and you do not know that a role even exists. You could have met before – surely a message would be warranted?
Showing initiative in a job search is an admirable trait, so a suitable message to a hiring manager at the start of the hiring process is more common than you might think. Even advisable in certain situations. In this blog we consider the following:
Reasons to write to a hiring manager
How to structure a hiring manager message
Things to avoid when writing to a potential boss
Six examples of different hiring manager messages
A great initial message might get them to check you out on social media before a potential interview and they will hopefully read your resume and cover letter for that little bit longer when they recognize your name at the top.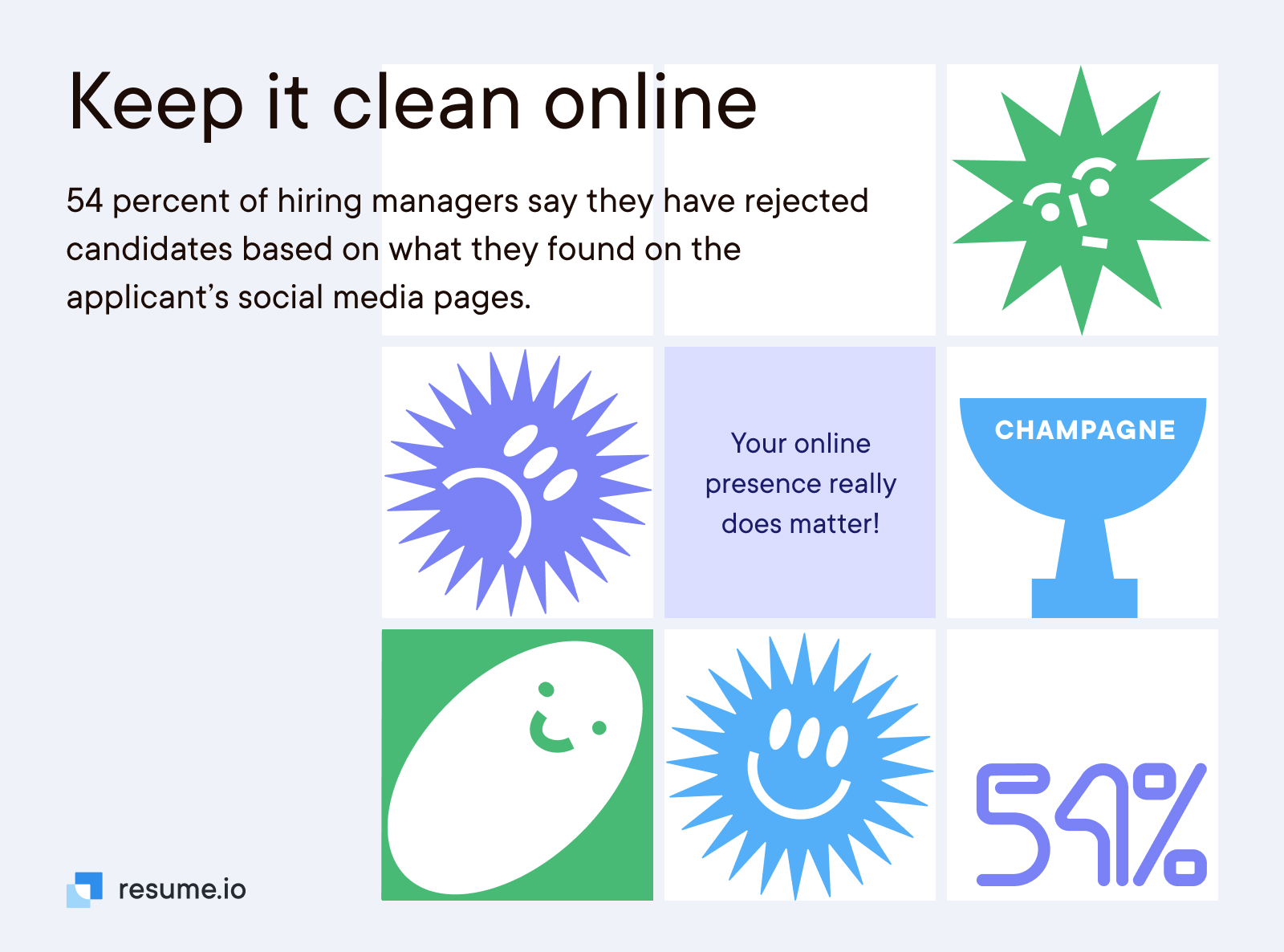 Expert tip
Initiative matters in a job search. You need to consider the perspective of the hiring manager when you think about how you conduct your job search. You might not get the messaging of an initial message spot on (after all, you don't know much about the role), but the hiring manager will likely be impressed by your initiative. If you resist the temptation to send a repeat message in the case of no reply, you will create a positive first impression. 
Why do you need to write to a hiring manager?
Let's begin with this thought:
Hiring managers want to hear from great candidates.
While the traditional first impression might be created when a batch of resumes is sent to them by HR (after they have passed the ATS test), the accessibility of hiring managers on social media means that relationships are easier to initiate. They want to make a great hire, so most will welcome a degree of (brief) initial contact.
If you think that you could do a fantastic job for a potential new boss, why not engage with them a little before the interview process starts? 
Nothing too time-consuming, but the simple act of recognizing your name (or lack of it) in a shortlist of candidates will mean that your search is off to a solid start. That is certainly a way to bypass the whims of the ATS.
Writing to the hiring manager is very much an accepted part of the hiring process. So much so, that they will likely notice which candidates didn't write to them (or connect with them).
Expert tip
How to find the name of the hiring manager. 
The name of the hiring manager will not always be shared in the job description, so a prospective candidate has three options:
Phone the company and try to find out (protective gatekeepers make this tricky)
Try to work it out yourself on LinkedIn (org charts can vary considerably)
Ask a contact on social media who works at the company (reliable networking)
If you do have a contact that works there, try them first. You don't want to message the wrong person as that may be construed as low-level harassment and won't go down well.
How to structure an effective hiring manager message
Any message to a hiring manager should take no longer than ten seconds to read. It is not a cover letter, and it has not been requested, so keep your messaging tight and relevant.
Those few lines need to pack in a few essential ingredients:
Lead with your value
You can't just cold message a hiring manager and tell them that you want to work for them. You need to give them a reason to click through to your LinkedIn profile (where your career story can then do the heavy lifting). 
Your value has to jump out at them from the very first sentence. No polite openings or introductory remarks. This is what you can do, and you would love to tell them more. Give them a couple of reasons to hire you if you can be brief enough.
Include your job title and last employer
There are a few practical boxes which need to be ticked in a hiring manager message. You should include your most recent job title and name of previous employer.
Hopefully the job title will show that your next move is a natural next step. If you aren't an obvious fit for the role, you will need to sell your value in a different way (example later).
Keep the message as brief as possible
The basic goal of an initial message to a hiring manager is to show initiative and gain some name recognition.  At best they will click through to your LinkedIn profile but at worst they will remember you if you are not on the short list (and maybe ask why).
The message should be brief enough to spark curiosity. You won't have the space to share a convincing sales pitch, let alone have the certainty that the hiring manager will want to read one when they open the message. Let them consider your merits in their own time.
Put your LinkedIn profile in the signature 
While you likely won't be sending the hiring manager a link to your resume or cover letter, including your LinkedIn profile (personalize it) after your signature is eminently sensible.
Expert tip
How do you find the hiring manager's email address?
Once you know the name of the hiring manager, finding their email should not be hard. Use the company website as the second part of the address, put an @ symbol in front of it and write the word email. The corporate email format will then come up, which will work 95% of the time. Alternatively, you can directly message them on social media, which is the most common method.
Things to avoid when messaging a hiring manager
Sending a message to a potential boss when you really (really) want to work for them is fraught with temptation and risk. You need to control yourself or you can scupper your chances of getting the job. Here are some things to avoid:
Don't ask too many questions
As the vast majority of hiring manager messages will be before the application (you shouldn't really message them during the hiring process itself), avoid asking questions that may be answered at a later stage. This will waste their time and you will seem impatient.
Don't send a blank LinkedIn connection request
This is sound blanket advice for anyone on the platform. Every LinkedIn connection request gives you the opportunity to drop a note to the potential connection. Something along the lines of: "Dear Heather, I am requesting a connection on LinkedIn as I would like to explore the opportunity of joining your team at X. Best regards, Cath Lathwaite" would be suitable.
Don't ask for any of their time
It is up to the hiring manager whether they wish to spend the time investigating your candidature. Sending a cold email infringes on their time enough – don't demand more of it.
Asking for 20 minutes of their time might not seem like a lot but doing that before you know of their level of interest is somewhat arrogant. Ease into their consciousness gently.
Don't assume they will be interested
While insane levels of confidence might work for certain types of sales transactions, testing the water for a potential fit with a new employer is not the time for "I know I'm the person for you" levels of certainty. Don't assume that they will be interested. This time, at least.
Don't message them if the job description forbids it
Certain hiring managers don't want to be bothered by speculative messages outside of the recruitment process. They will tell the HR team to stipulate no communication outside of the recruitment process in the job description. If you are told not to contact anyone at the company directly, doing so is a sure-fire way to find yourself on the reject pile.
Expert tip
Don't worry if you don't hear back. It is highly likely that you won't hear back from the hiring manager. Their inbox will be packed when they are in recruiting mode, so hold on to the hope that they read it. Whatever you do, don't push them for an answer.
Example messages and emails
Here are six messages that could be sent in very different circumstances. In every case a message to a hiring manager before the interview process is entirely appropriate.
You have applied for a role
Example
Dear Mr. Dawson,
Having managed a distribution network of seven FMCG warehouses with JIT Logistics for five years, the role with FastFreight seemed like a unique challenge.
I have just applied for the role and would love to share how I achieved 8% in transport cost savings for JIT last year. I know that cost savings will be a priority over the coming years.
Sincerely,
Kevin Watkins
linkedinprofile.here
Pre-application enquiry
Example
Dear Ms. Landon,
Having worked within the financial team of Quantum through their recent market-breaking IPO, the challenges for a Finance Manager at Lastwell would be familiar to me.
I understand that a role within your IPO team is soon to be announced and I would like to register my interest in advance. I hope that my LinkedIn profile will highlight my value.
Sincerely,
Sarah Parting
linkedinprofile.here
Speculative application
Example
Dear Mrs. Gillingwater,
After missed your recent trainee intake due to a medical issue, I write to ask if you would be interested in a trilingual economics honors grad from Princeton with three years of intern experience in two global management consultancies?
I have been an avid follower of your development over the past years and would love the opportunity to send over a presentation about how I can make a difference to your clients.
Sincerely,
Sarah Parting
linkedinprofile.here
You have met in person previously
Example
Dear Mr. Martin,
Having enjoyed meeting at the Breakwater conference last March, I am getting as touch as promised to register my interest for the marketing manager role. You particularly expressed an interest in my programmatic marketing experience, and I have since completed six more projects in this sphere. Our ad productivity improved 120% as a result.
My company is now being acquired and it feels like the right time to start a new chapter. I know that I can achieve even better results under your leadership.
Sincerely,
Sarah Parting
linkedinprofile.here
You have an internal reference
Example
Dear Ms. Hart,
Lillian Franks felt that I would be a good fit for the auditor role and suggested getting in touch with you before I send over my application. She said that she had mentioned my name to you – she knows me well as we worked on the same team for five years.
I have been managing external retail audits at Haffen for seven years and feel that the time has come to use my experience for the benefit of a retailer within their team.
Sincerely,
Sarah Parting
linkedinprofile.here
Key takeaways
Effective communication at every stage of the job search process to key to making the most of your career potential. That is, if you are engaged with an employer in the first place.
An initial message to a hiring manager can unlock that possibility, but it can equally slam the door if you get it wrong. In summary, remember the following when writing your hiring manager message:
Realize that hiring managers want to hear from great candidates
Create a brief, relevant and compelling call-to-action in two paragraphs
Don't ask too many questions or demand any of their time
Don't assume that they will be interested in your candidature
Never (ever) write a follow up message if they don't reply (they likely won't)
Shoot your shot. They will appreciate the initiative, no matter the outcome
Have a glance at our cover letter examples and our free cover letter templates for more inspiration, so you can make your own cover letter!