If you mean business, you'll probably know that an MBA is one of the most useful qualifications you can equip yourself with. So if you're ready to take the time and the effort to complete one, you'll need a top-tier MBA resume for your application.
There are a number of excellent MBA courses across the globe. Each of them wants to make sure that they optimize the value of their course by having engaged and competent students in the classroom. That's why a well-written resume can be one of the top tools in presenting yourself as a worthy candidate for the MBA of your choice. 
While your mind may be oriented to all sorts of business management tasks, it's OK to admit that you need some extra help with committing your value to paper. Resume.io has a multitude of resume examples for 350+ professions and offers an easy-to-use resume builder. There's no shame in asking for help.
This resume guide, along with the corresponding MBA resume example will cover the following topics:
What is an MBA?
How to write an MBA resume (tips and tricks)
The best format for an MBA resume
Advice on each section of your resume (summary, work history, education, skills)
Professional resume layout and design hints
What is an MBA?
Your Master of Business Administration is a big leg up on the career ladder if you're pursuing a career in business management. In fact, think of it as swapping out the ladder altogether for a high-powered elevator. With an MBA, you're planning on going places!
Often covering everything from operations management to communications, statistics, and even human resources, an MBA is a postgraduate qualification that demonstrates a wide variety of business management tasks. It's a surefire way to tick many boxes of the challenges and skills you will need to face during your career. 
Statistical insight
How much can an MBA help you to make?
If it's a top salary you're after, few career paths can compete with the opportunities available after achieving an MBA. In fact, according to the Bureau of Labor Statistics, the median annual wage for management occupations in May 2021 was $102,450. That's more than double the average wage for all occupations in the same month.
How to write an MBA resume
Just like any other resume, there are some basic criteria to adhere to when writing an MBA resume. In fact, the very first step is to understand how you are going to structure your resume. From there you can strategize how and where to include the experience, skills, and overall philosophy that make you the best fit for the course you're applying for.
Your CV should contain the following elements:
The resume header
The resume summary (aka profile or personal statement)
The employment history section
The resume skills section
The education section
The tone and content of your resume needs to match the course you're for. The official course description can be a great place to get inspiration for this.
Choosing the best resume format for your MBA resume
As an aspiring MBA candidate, the best format for your MBA resume could vary. Usually, it's preferable to opt for the reverse chronological format. This prioritizes your work history, and includes details of your previous roles in - you guessed it - reverse chronological order.
However, soon-to-be postgraduate students come from a range of backgrounds. While a resume in the reverse chronological format may be preferred, there is no point in using it if it doesn't communicate your experience effectively. You should consider a different option as the best resume format for you if you have limited professional experience. 
Regardless of your experience, you have an important perspective to offer on the course. Consider the best way to communicate that, whether it's through a functional resume or a hybrid which will allow you to draw further attention to your skills. 
Resume summary example
Your resume summary is the elevator pitch of your resume. This is the section where you make it clear why you are a good match for this course in two to three sentences. With such little space, you really want to communicate your biggest wins and unique selling points only. 
Is there an accomplishment that makes you stand out from the crowd? While your professional experience may be limited, don't hesitate to communicate points about your capacity to learn. Let's not forget that when you join an academic institution, you are also becoming a part of its community. It's likely the admissions committee will want to learn about you beyond the grades, so use strong action verbs to make this section more engaging than a bland list of facts.
Adaptable summary resume sample
Driven professional with a proven background in operational management, enabling exceptional business function through expert strategy, leadership, and continuous improvement. Known for unifying diverse cross-functional teams under a common corporate mission, steering operational change to meet current and projected challenges. Eager to expand existing skill set and knowledge to elevate operational leadership capabilities.
Employment history sample
Depending on your background, this section could look a little different for everyone. Your employment history may be in line with the business-related career you plan on pursuing after your postgraduate. On the other hand, it could even be non-existent.
If you are using the reverse chronological order, then remember to keep your most recent employment at the top of your resume. It should include mention of the place of employment, your job title, dates worked, and location. This will make up the subheading.
Underneath this, you can add bullet points that highlight the most notable responsibilities and behaviors you exhibited during your time in the role. If you are in need of some inspiration on the types of bullets to add here, then take a look at the resume sample content below.
It is acceptable to include internships in this section of your resume. Our student resume sample, internship resume sample, or first job resume sample should point you in the right direction, so you can highlight the best of these experiences when applying to your chosen MBA course. 
Expert tip
Numbers talk
You know that data is the key to backing up any good decision. So, why not share some stats to push the admissions committee in the right direction with your application? 
Quantifying your value through numbers such as time, money, or percentages can help to measure the value you've added to professional or academic settings in the past. Plus you'll demonstrate your competence in measuring the economics behind a decision.
So add some stats onto those bullet points in your resume that illustrate the magnitude of your wins!
Adaptable employment history resume example
Operations Manager , Urban Logistics, Biloxi, MS
July 2020 - Present
Lead the design and implementation of key programs and program improvements, driving operational change to align with corporate vision.
Manage a 20-person team, overseeing training, development, and performance.
Establish program roadmaps, guiding execution across all phases of design and implementation.
Partner with leadership to define goals,recommend strategic changes, and provide progress and performance updates to inform decision-making.
 
Program Manager , Caesars Transportation, Biloxi, MS
January 2015 - May 2020
Collaborated cross-functionally to govern end-to-end program operations, ensuring timely execution of program stages for streamlined implementation.
Oversaw multiple teams, coordinating diverse operational tasks in line with corporate priorities.
Monitored program progress, ensuring achievement of key targets and milestones.
CV skills example
The qualities that are driving you to complete your MBA are sure to be interesting for the admissions committee, too. Since they will likely be interested in who you are as well as what you've done, make sure that your CV skills section includes a good mix of hard and soft skills examples.
While your soft skills are dedicated to the qualities that make you great, or rather how you carry out the things you do, hard skills are just as important. Hard skills refer to the technical or learned skills that allow you to carry out specific tasks. Both will be important in completing your MBA. For further advice on including specific skill sets on your resume via our guide, check out our blog on including special skills on your resume.
If you have additional language skills, this could be a huge asset to professional and academic settings. Don't forget to list the language and the level of competency here. If you speak multiple languages to an advanced level, as is common or even necessary in some sectors of business, then you may consider adding a separate 'languages' subheading to your CV. Our guide on listing languages on your resume - with specific resume sample content - can help you to bridge the gaps. 
Expert tip
Strategize your content
Don't forget to adjust your resume for each application you send. The language and examples you want to highlight in every section will differ slightly. Your strategy should be all about highlighting the points that make you a great match for this course in particular!
Adaptable skills section resume example
Operational Leadership
Program Management
Team Leadership
Cross-Functional Collaboration
Solutions Development
Executive Partnership
Continuous Process Improvement
QuikBooks
Excel
MBA resume education example
If you're taking the initiative to carry out a tricky qualification like an MBA, then the education section of your MBA resume will be important. In this section, you will want to include both your undergraduate and your high school credentials.
Like the employment history section, remember to include the name of the qualification you carried out, the establishment it was carried out in, the dates attended, and the location. If you are already working on an MBA but are applying to switch to a course at another college or university, you can add a bullet point with the current month and year you're expected to graduate. 
Expert tip
Make way for the MBA
Once you have started your course, if your MBA is the highest level of education you have carried out, then it should always be at the top of your education section. The same applies even if you have carried out a qualification more recently that is not as advanced as an MBA.
When the time comes, you'll want to think about the other considerations of how to include an MBA on your resume in the best way possible.
Adaptable education resume example
Bachelor of Science in Business Administration, Beach School College of Business, Waveland, MS
May 2010 - May 2014
Resume layout and design
You wouldn't go to an important business meeting in sweatpants, would you? Think of the layout and design of your resume as its business attire. Not only should it look smart, but its look needs to match the occasion - i.e. the course that you're applying for. 
Regardless of the college's culture, you want to communicate that one day you'll make a trustworthy business associate. Therefore, a somber and clear resume design is recommended. Consider checking out some of our resume templates which have been professionally designed and field tested to find some interesting and professional options.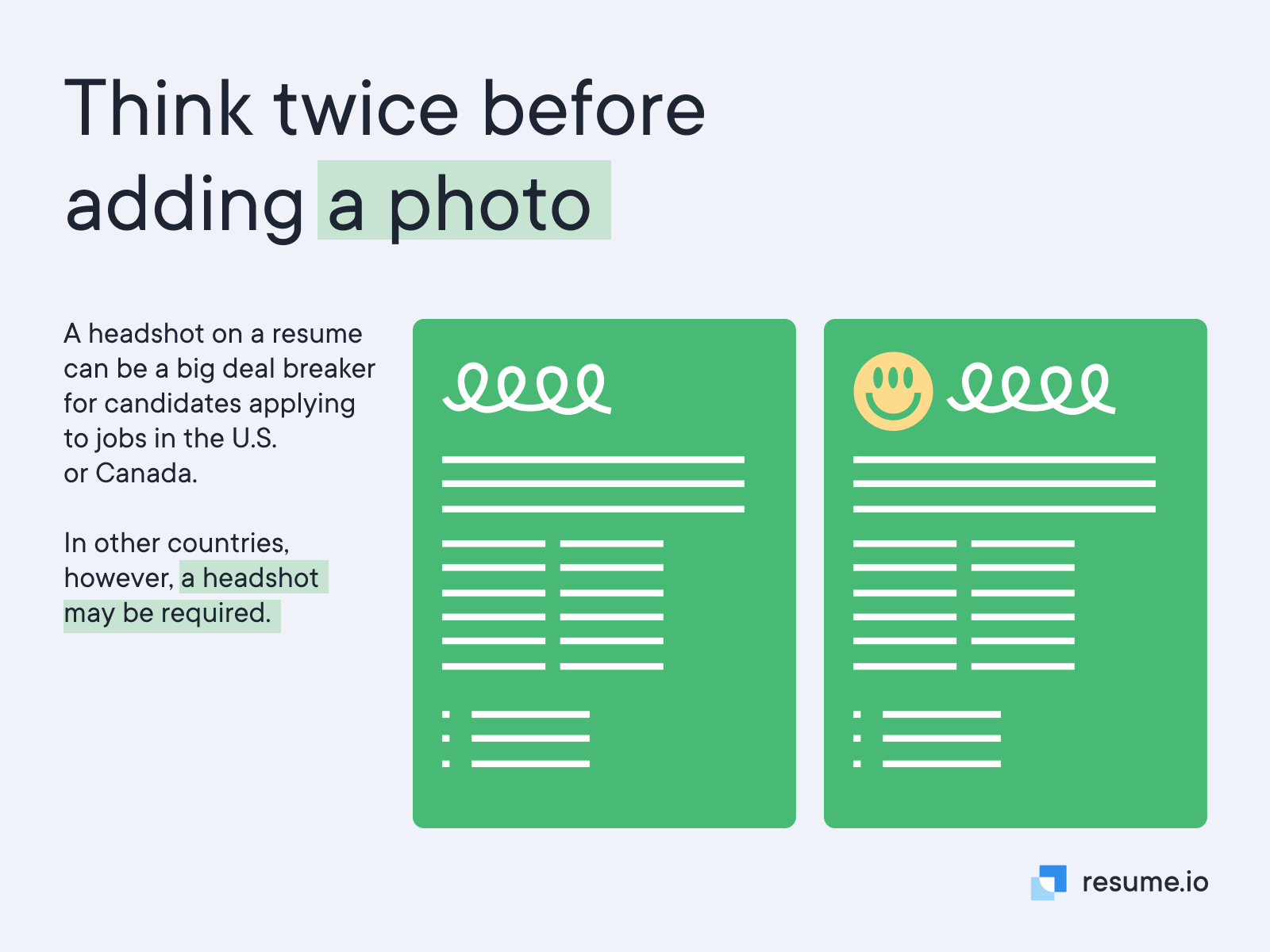 Key takeaways for an MBA resume
Start your resume with a strong elevator pitch via your resume summary.
Consider which resume format will best communicate your value proposition as a student in this particular MBA course.
Quantify your achievements with figures! Help the admissions committee project what a valuable asset you will be to the course.
Dress for the job - or rather MBA course - you want with a resume layout that means business.