Beauticians spend time creating the perfect look for their clients and should pay the same attention to create a beautician resume that is nothing short of a work of art.
The hiring manager will make a quick decision after viewing your resume, just like a client will instantly decide if they are happy with their new look. Unfortunately, you don't have much time to impress – so you need to get it right!
With 350+ resume examples for a wide array of professions, Resume.io is an expert resource for job seekers at every stage of their careers. With our help, you will create a resume that hits all the right notes and catapults you to the next stage of the recruitment process.
In this resume guide, together with the corresponding resume examples, we will cover the following topics:
What a beautician does
How to write your beautician resume, with expert tips and tricks
The most beneficial format to use for your beautician resume
Understanding each section of the resume and how to maximize the effectiveness
Design and layout – how to get it right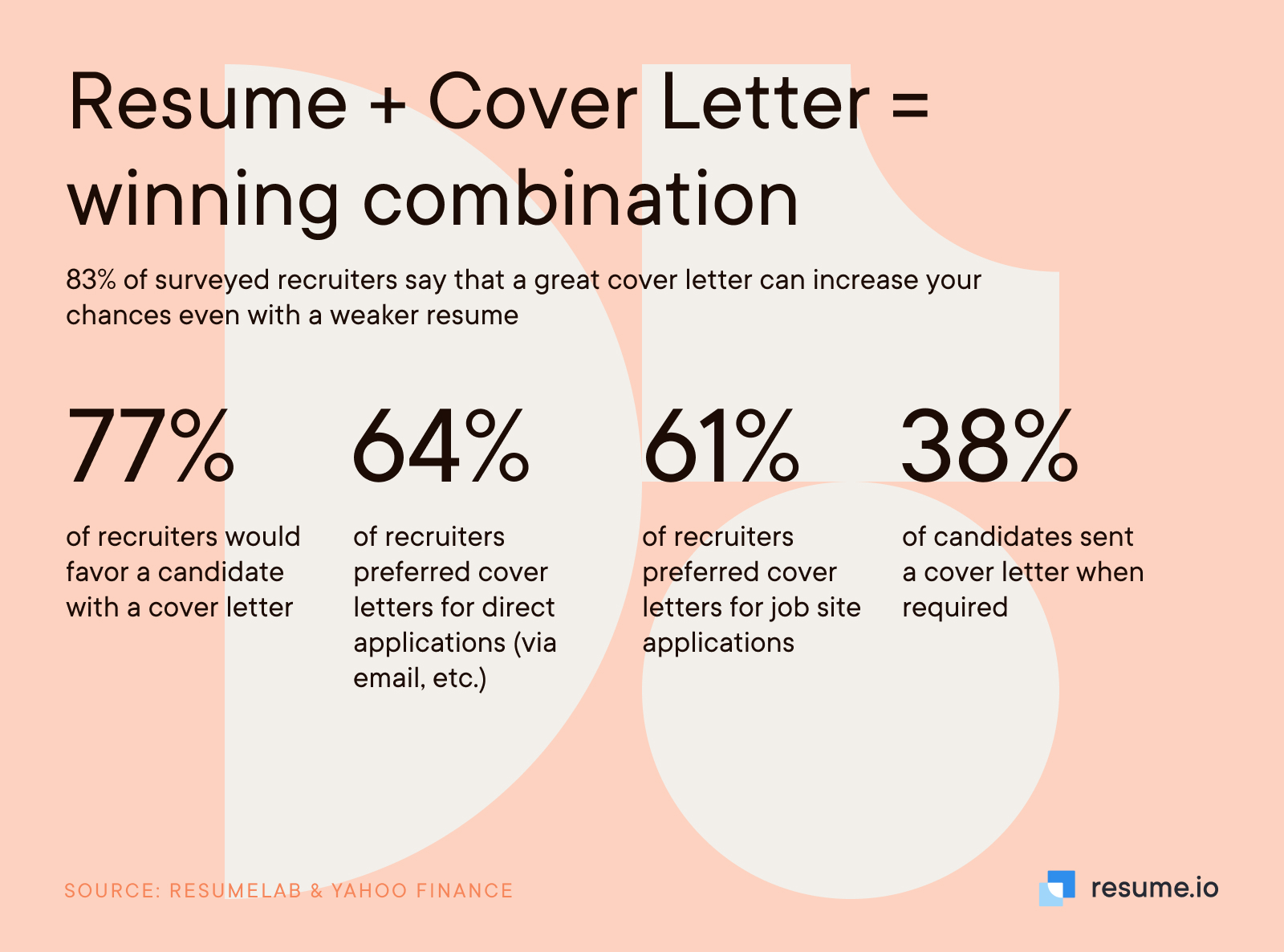 What does a beautician do?
Beauticians may specialize in one area, or they may cover a range of services. For example, they may be able to style hair, apply makeup or nails, or provide skin care services. Most beauticians cover one or two of these areas. The role of a beautician is to use their skills and experience to make their clients feel confident by enhancing their features. People often consult beauticians before special events like weddings or television appearances.
Statistical insight
How much do beauticians earn?
The average salary for a beautician in the US is $50,918. It will greatly depend on what area they specialize in. Beauticians for weddings, for example, tend to earn more than everyday beauticians.
How to write a beautician resume
The first step in writing your beautician resume is understanding the sections it should contain. When you follow this sequence, you will ensure you cover the primary and most essential elements for your CV. These are:
Resume header
Summary
Employment
Skills
Education
For candidates in the U.S., your resume should be around one page in length so you may need to shorten some sections or add others if you don't have enough experience to fill the resume —for instance, achievements or hobbies.
It is crucial to tailor your resume to the role you are applying for, as this helps you build a rapport and engage with the hiring manager. Conduct some research to understand the type of business it is and the client base. Will you be specializing in a particular area, such as weddings? If so, keep this in mind when tailoring your resume.
This is an excellent base to use when writing your resume:
Ensure you keep the employer in mind when writing your resume and aim it to their wants and needs
Stick to a clear and concise professional design; use our resume examples to inspire you.
Use relevant keywords throughout your resume, which you can find on the job spec.
Choosing the best resume format for a beautician
Most job seekers will use reverse chronological order when creating their resume. With this format, your employment is the main section, and the most recent job is situated at the top, going back to the earliest. 
The only time you will defer from this is if you have no experience. In this case, you may make the education section the most prominent.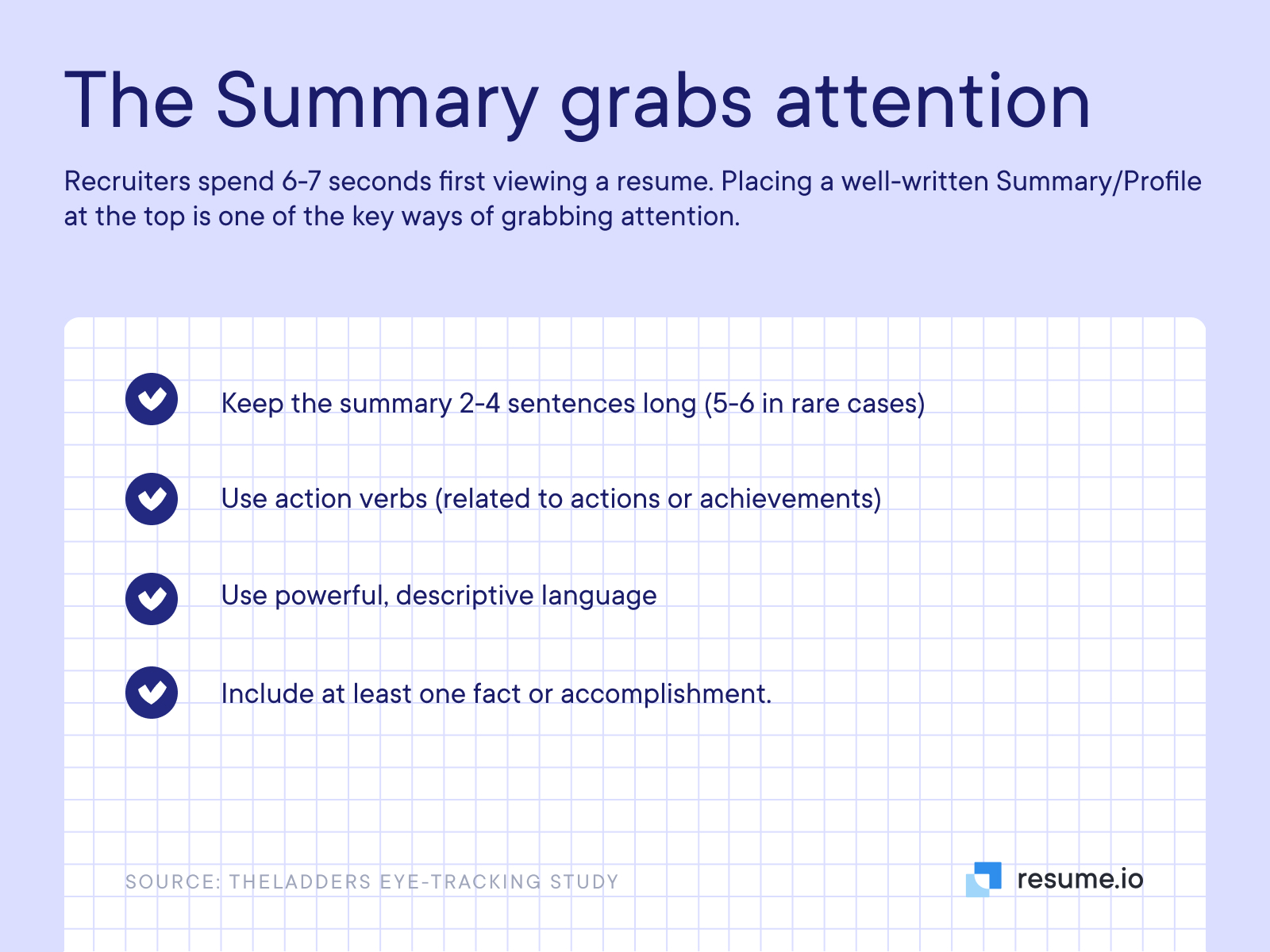 Resume summary example: set the scene
As a beautician, you would find the right setting before you get started with your client, and with your resume, you also need to set the scene. Your summary is your introduction – a brief synopsis telling the hiring manager what your essential skills and attributes make you the right fit for the job.
You only need to use two or three impactful statements, including action verbs such as 'managed,' 'enhanced,' or 'demonstrated.'
The summary is slightly different from the other sections, as you use a free-form style. If you are struggling to come up with ideas for your summary, don't worry, reading our hairstylist resume example, or this nail technician resume sample might give you some ideas for your own resume.
Adaptable resume summary example
Experienced and passionate Beautician with 8+ years of industry experience. Adept in hair styling, hair coloring, skin treatments, and makeup application. Enthusiastic about utilizing the most up-to-date and effective beauty treatments and processes to help clients achieve their desired goals.
Employment history sample: the journey
Your employment history section should take the reader on a journey. It is where they will get some insight into what abilities you have that are relevant to the role and what value you can offer the organization.
You should start with your most recent, and you can use bullet points to list the main duties of the role. Action verbs are favorable when describing your experience, and any tangible outcomes are also helpful. For instance, you may have repeat customers, deadlines, number of clients seen on any given day, etc. Quantifying your experience will make your beautician resume much more appealing to the reader. Use our resume sample below for inspiration in writing your employment history section.
Adaptable resume employment history example
Beautician at Hair Coop, Seattle
May 2018 - May 2022
Earned the 'Stylist of the Year' award in 2017 for outstanding client satisfaction rates.
Performed hair styling/cutting and makeup application services for clients.
Consistently applied advanced technical skills with color, styling, cutting and blow drying.
Utilized the latest makeup techniques and products that resulted in the client's desired outcome.
Developed a loyal clientele and steadily gained repeat clients through referrals.
Maintained a clean and orderly work environment at all times.
Applied excellent listening skills to achieve client satisfaction.
Worked well with other stylists and salon workers to foster a happy and productive work environment.
Beautician at Salon Michele, Seattle
October 2015 - April 2018
Continually remained committed to product innovation and the latest beauty technology to provide clients with the greatest customer service possible.
Performed makeup applications and hair cutting, coloring, and styling.
Applied the latest lash extension products in a safe and hassle-free procedure.
Engaged with clients to deliver a delightful and satisfactory client experience each and every time.
Effectively managed front-end operations while adhering to all company standard operating procedures.
Consistently demonstrated a positive and cooperative approach toward colleagues resulting in excellent teamwork.
Continually achieved and exceeded weekly and monthly sales goals.
CV skills example: your selling point
When advertising yourself as a beautician, you home in on the attributes you have that will be appealing to a potential employer or client. On your CV, your skills section should be about the main skills you possess that will act as a selling point to employers. You can also highlight keywords that will help you pass through the applicant tracking system.
Use a blend of both hard and soft skills. For example, for a beautician, you need to be skilled in the area of beauty you work in, but you also need to possess soft skills, such as communicating well, building a rapport with your clients, and managing multiple appointments at once. Check out our adaptable resume sample below.
Adaptable resume skills section example
Cosmetology
Hair Design
Esthetics
Creative Thinking
Customer Relations
Leadership and Teamwork
Expert tip
Refer to the job description
If you're unsure about the most attractive skills for the role, use the job description as your base. You don't want to copy this entirely, but it will give you a good understanding of what is desirable to the hiring manager. For instance, if it's a fast-paced, busy environment, you would need to be able to work under pressure. On the other hand, if the job is within a small community salon, you would be expected to have good interpersonal skills.
Beautician resume education example
Whether education is relevant to the role or not, you should still have a section dedicated to it. Any training you have accomplished will be helpful, especially if it is directly relevant to a beautician role. Employers are always interested in candidates who keep their qualifications up-to-date and are committed to continuous development. You can look at our resume samples for guidance on writing your education section.
Adaptable resume education example
Cosmetology and Hair Design, Seattle Beauty School, seattle
August 2015
Resume layout and design: a positive first impression
Beauticians know about creating a great first impression and ensuring that their work is both skillful and attractive.
In the case of your resume layout and design, keeping it simple and stylish is the main basis for creating a positive first impression. It doesn't need to be complicated; the less complex it is, the better. A passing glance should be enough to make the hiring manager happy enough to want to read the content.
Crafting a great resume takes time and effort, but with the help of our resume templates and resume examples, you can get some assistance with the formatting tasks that may seem arduous.
Key takeaways for a beautician resume
As a beautician, you might choose to work directly for an employer or on a self-employed basis in a salon or your client's home.
Your resume should be directed to the employer and tweaked to ensure the tone is targeted.
You should include keywords relevant to the role and on the job spec.
You can use our online resume maker to simplify creating your beautician resume and our resume samples for inspiration.