As someone who's usually on the other end of the job hunt, you know how important an impressive resume is. If reviewing other candidate's applications seems a bit easier than creating your own human generalist resume, we're here to help.
Resume.io has a host of powerful resources for job seekers including guides and resume examples for 300+ professions, backed up by an easy-to-use resume builder. We'll help you stand apart from other applicants with a human resource generalist resume that resonates.
This guide, along with the corresponding human resource generalist resume example, will cover the following topics:
What does a human resource generalist do?
How to write a human resource generalist resume (tips and tricks)
The best format for a human resource generalist resume
Professional resume layout and design hints.
What does a human resource generalist do?
Your title has the word "generalist" in it so you can be assured that you will be supporting the department in a range of tasks. Depending on the size of the company, you may be solely responsible for some functions or work to support others in their areas of expertise.
HR generalists may:
Coordinate benefits
Organize personnel reviews and salaries
Investigate complaints from employees
Recruit and hire new employees
Perform orientations and keep staff records
Assist with payroll and staff budgeting
Devise and recommend strategies to keep employees happy and motivated
Statistical insight
The market for HR generalists, also known as human resources specialists, is predicted to grow 10% in the next decade, according to the U.S. Bureau of Labor Statistics. The median salary in the profession is $63,490.
See similar resume examples from the Human Resources field:
How to write a human resource generalist resume
When you look at a resume, you want to be able to scan quickly. That means structure. Your human resource generalist CV should contain the following elements:
The resume header
The resume summary (aka profile or personal statement)
The employment history section
The resume skills section
The education section
Expert tip
The ATS
You work with Applicant Tracking Systems, so you have a better understanding than most about what they do. Make sure you apply your knowledge of keywords and phrases to your own resume. Skipping the important step of reviewing the job listing and personalizing the language can cost you the interview.
Choosing the best resume format for an HR generalist
This is not the place to get creative. We recommend sticking with the most common resume format: reverse chronological order. Why? Because it allows professionals like yourself to find the information they seek quickly. Do you want to spend extra time hunting for a candidate's most recent experience? No. Neither do your prospective colleagues.
Resume summary example: core values
Focus your human resources resume summary, AKA profile, on your burgeoning career and positive work style. Demonstrate your knowledge of company culture and express how you will enhance it in the 3-4 lines you have to show off your personality. Think about the types of people you want to work with and echo those qualities as you develop this section.
See the resume example text below for summary ideas.
Adaptable resume summary example
Energetic human resources generalist with 6+ years of experience working within HR clinical teams, effectively managing multiple recruitment and retention priorities. Committed to channeling my passion for human resources to ensure department operations run smoothly and deliver maximum value to the organization. 
Employment history sample: show your growth mindset
What have you achieved as your career has taken off? Answer that question in each of the bullet items within the employment history section of your human resource generalist resume. Show action, growth and career successes demonstrate your ability to learn and take on new tasks as well as your value add to the company.
See resume sample content below for ideas on your employment history.
Adaptable resume employment history example
Human Resources Generalist at New Orleans East Hospital, New Orleans 
March 2017 - October 2021 
Planned, developed and implemented an innovative program of recruitment and placement for hospital personnel.
Managed the interviewing, screening and referral of qualified applicants.
Worked collaboratively with management to promote a climate conducive to attracting and retaining personnel.
Provided optimal support to employees regarding various HR-related topics.
Played an integral role in the development and implementation of human resource policies.
Worked to foster high job satisfaction ratings by resolving issues promptly.

Junior Human Resources Generalist 
November 2014 - February 2017
Provided full spectrum recruitment for all open positions as assigned by the human resource director.
Meticulously sourced and screened candidate pools in an effort to provide hiring managers with high-quality candidates.
Scheduled interviews and follow-ups, as well as on-boarding procedures for new hires.
Provided ongoing guidance to departments to ensure adherence to all company policies, regulations and laws.
CV skills example: core competencies
What does the particular job for which you are applying require? As a human resource generalist, each position will be different. Make sure you are customizing the skills you list on your CV with the skills your prospective employer wants. As you know, this will also help you avoid the ATS filter.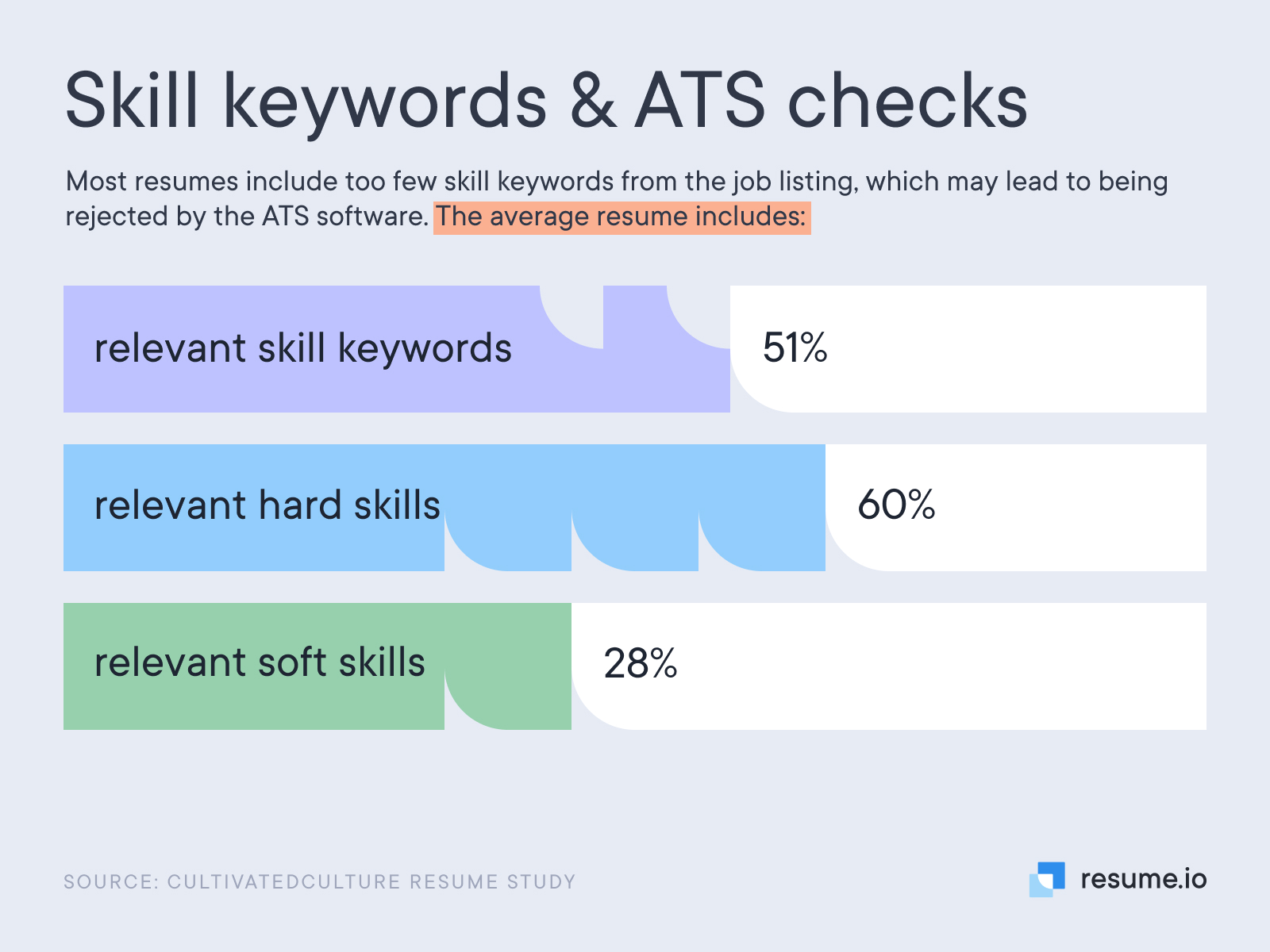 Below you will find an adaptable skills resume sample.
Adaptable resume skills section example
Employee Relations
Employee Recruitment & Retention
HRIS Technologies
Communication Skills
Change Management
Training & Development
Employee Engagement
Human resource generalist education resume example
Most human resource generalist positions require at least a bachelor's degree in HR or a related field. Your education section is a simple list of your academic achievements. The education section of your resume may also include any training you have completed. If you have earned higher than a bachelor's degree, you may eliminate your high school diploma from this section.
Below you will find an education resume sample as a formatting guide.
Adaptable resume education example
Bachelor of Art in Human Resources Management, Tulane University, New Orleans 
September 2010 - May 2014
Resume layout and design: visual engagement
The look of your human resource generalist resume is almost as important as the content. First impressions count! Give your CV professional polish by using clean lines and leaving ample white space. Highlight your contact information and section headings with bold and slightly stylized fonts. Above all, keep it error free and ultimately readable. 
Consider using one of our expert-tested resume templates to eliminate the time-consuming job of formatting.
Key takeaways for a human resource generalist resume
Use your knowledge of what hiring staff looks for when you develop your own HR resume.
Think about your best colleagues and what traits you have in common with them as you create your profile.
You have inside information, so don't forget to take the ATS into account.
Check out our human resources resume samples to get more ideas for layout and content.