You're quick on your feet, have a "can do" attitude, and love customer-facing roles. If that sounds about right, landing a job as a fast food worker is the way to go. Whether you need a part-time, flexible job or are just starting your career, there are plenty of roles available. Of course, before you start applying, you need an excellent fast food worker resume. 
It's not all about asking "would you like fries with that?" When you enter this fast-paced world, you will find yourself wearing many hats. To land the position, you should show hiring managers that you already have a varied skill set that makes you perfect for the job. 
Here at Resume.io, we have everything you need to accelerate your career. We offer expert writing guides along with resume examples for 350+ professionals. No matter where you are in your career, we have the resources you need to succeed. Within the following writing guide — and fast food worker resume example — we will cover these topics: 
What a fast food worker does — i.e. the main duties and tasks
How to write a concise fast food worker application (with resume example)
Help on how to write each part of your resume
Professional design and layout tips to complete your application.
What does a fast food worker do?
It's all in the name! Fast food workers serve customers snacks, drinks, and meals quickly. You may also find yourself working in the back of the restaurant, cooking, and cleaning. Learning some basic cooking techniques will help you excel in this casual and fun role. 
Of course, one of the biggest parts of the job is greeting customers and dealing with their orders. If you are a natural "people person," chances are, you will do well in this position. Different fast-food vendors have different guidelines. However, you will likely have to greet people as they enter the store, ask them what they want, and wish them a good day too. For that reason, having a friendly, warm attitude will get you far in the world of fast food.
Statistical insight
Want to know how this culinary career will impact your bank balance? Fast food workers in the United States make an average of $23,580 per year. 
However, if you stick with this career and climb the ladder, you can expect your salary to increase. The top 10 percent of fast food workers make more than $30,000 per year. 
Keep in mind that fast food workers often have to work at weekends and during the evenings. It's worth considering whether this type of casual, shift work is right for you!
Want to supersize your career? There's room for some progression as a fast food worker. You may start out serving customers and work your way up to restaurant supervisor or even manager. If you stick with this path and work hard, you're on the right track. 
Fast food worker job market and outlook
Don't underestimate the public's appetite for fast food. If you're considering entering this culinary field, the outlook looks bright. Whether you're going for an entry-level position as a customer service assistant or have set your sights higher, the job market is staying strong. 
Statistical insight
The fast food sector is robust! 
According to a 2020 report entitled "Fast Food Market by Type and End User: Global Opportunity Analysis and Industry Forecast," the sector is set to grow by 4.6 percent by the year 2027. That colossal shift would take the value of the market to $931.7 billion.
The report also stated the most popular types of fast food were Asian and Latin America "due to its flavors and ingredients added in the products." That sector of the fast food world alone is expected to grow 3.4 percent between the years 2020 to 2027.
How to write a fast food worker resume
Ready to put pen to paper and get applying for jobs? Before you can cook up the perfect fast food worker resume, you need the right ingredients. We've got you covered — here are the things your application should include: 
The resume header
The resume summary (aka profile or personal statement)
The employment history section
The resume skills section
The education section
Applying for a range of different customer service roles? Make sure that you tailor your resume to the industry for which you're applying. As you can see from our expertly-written fast food worker resume sample, there are a few simple ways that you can do this. 
First of all, you need to make sure that you mention the industry in your profile. That way, a hiring manager will immediately see that you are serious about this role. You should also add in a couple of food-specific skills and, of course, highlight any experience you have.
It doesn't end there! Peppering your resume with specific keywords could help boost your chances of success. Many employers now use Applicant Tracking Systems (ATS). The software filters incoming resumes and only sends the best to the hiring manager. 
Often enough, the system ranks applications using keyword matching. So, having the right words in your resume means you're more likely to get past the ATS software. Refer back to the original job advert and pick out any particular phrases or words you can use.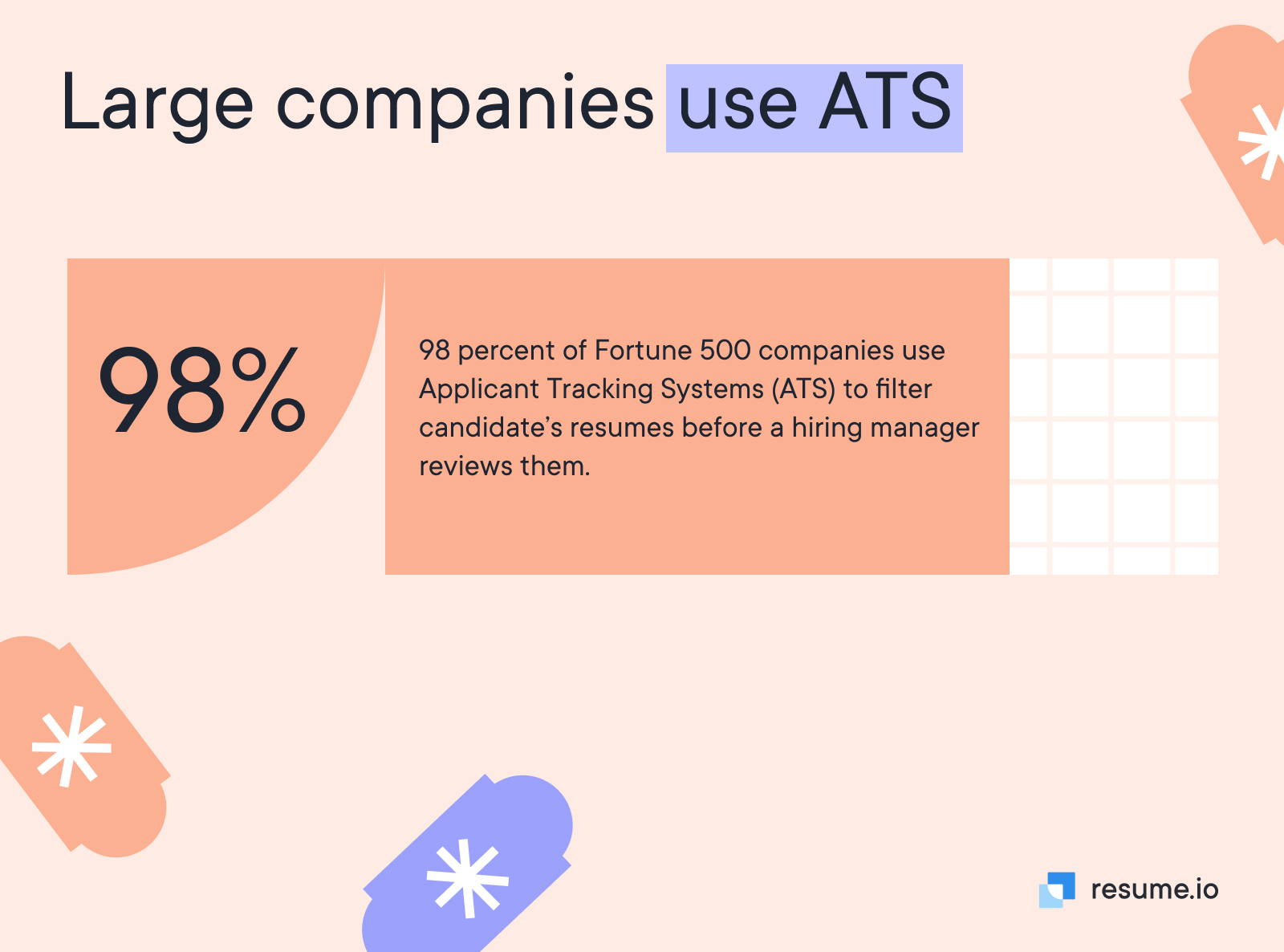 Choosing the best resume format for a fast food worker
When you're writing a fast food worker resume, the best approach is to use a reverse-chronological order format. Start things off (at the top of the page) by listing your most recent experience and education. Next, work your way back in time as you move down the page. 
Don't mess around with a complex resume format. Hiring managers don't have a wealth of time to review each application that lands in their inboxes. That's why you need to make things easy for them. Listing your latest accolades right at the top means they can get the details they need at a glance. Check out our resume sample for an idea of how to start.
Resume summary example
Also known as a profile, your resume summary sits directly below the header. It is likely the first thing that a hiring manager will read when they review your resume. Make it count. This section is a two-to-three-line blurb about your professional skills and experience.
Cover all bases. You should mention if you have any experience in the fast food industry. However, you also want to touch upon the skills that you are bringing to the table. You can expand on these in the skills section. Teamwork is integral to a fast food worker's role. Mention that you're a good "team player" or someone with "team spirit" in your summary. 
To keep things short and sweet, you should avoid starting sentences with "I am" or "I have." The reader already knows who you are talking about. Get straight to the point (and save your word count!) by leaving these parts out of your resume summary. 
Adaptable resume summary example
Reliable and hardworking Food Service Worker committed to providing customers with the ultimate fast-food dining experience. Self-motivated and confident with a team spirit in addition to independent working skills.
Employment history sample
For many candidates, a fast food worker role will be their first job. If that's the case, you can list any voluntary work or extracurricular activities you partake in. However, if you already have industry experience, your employment section is where you should list it. 
As we have covered already, you should use a reverse-chronological order here. That means listing your most up-to-date employment at the top of the section. The next job done should have preceded that, and so on. Take a look at our resume example here.
Adaptable resume employment history example
Fast Food Crew Member at Angie's Cafe, Dallas, TX
July 2018 - Present
Adept in serving drive-thru and providing walk-in customers with optimal customer service.
Remain knowledgeable and up-to-date about menu offerings and promotions.
Prepare food and drinks properly.
Successfully complete 8-hour shifts, standing and moving for extended periods of time.
Adhere to all food safety regulations.
Enthusiastically collaborate with other team members to meet goals and promote the company brand.
Handle miscellaneous tasks as needed to support the team's goals.
Fast Food Associate at Lemondrop Stop, Dallas
June 2016 - June 2018
Served as a punctual and positive professional in this busy major interstate restaurant.
Offered customers accurate menu options and suggestions based on their specific needs and desires.
Remained up-to-date and knowledgeable about any menu changes, as well as seasonal offerings.
Provided fast and courteous customer service at the check-out window.
Successfully handled up to 250 transactions per week.
Maintained a clean and sanitary workspace at all times.
CV skills example
Strong skills are a major selling point when it comes to your fast food worker CV. When you're writing your application, you should consider what talents a hiring manager is looking for. Working in a busy restaurant takes the ability to multitask and also excellent time management. You should highlight these skills by listing them in this section. 
However, the last thing you want is for your CV skills to be one-dimensional. Since this is a customer-facing role, you should include any intrapersonal skills and also customer service. Make sure that there is a mix of hard and soft skills in this part of your resume.
Adaptable skills section resume example
Customer Service
Ability to Multitask
Adaptability
Effective Time Management
Interpersonal Communication
Food Handling Health and Safety
Fast food worker resume education example
For fast food workers, the education section should be simple. Once again, you need to use a reverse chronological order. Include your most recent qualifications at the top of the page and work your way back in time. Start out with the institute, dates of study, and the qualification you gained. Beneath that you can include any finer details you want. 
Adaptable resume education example
High School Diploma at Sunset High School, Dallas
September 2012 - May 2016
Expert tip
Be selective about what you include below each qualification! The hiring manager doesn't need to know about every module you completed in a course. Before listing this information, consider whether it is relevant to the role of a fast food worker. 
Resume layout and design 
Whenever you're applying for a new job, first impressions matter. Getting the style of your resume right will give you a better chance of landing the role. 
As a golden rule, you need to make sure that the design fits onto one single page. You should also make use of any available white space. That means not cramming too much information onto the document. Pick one or two font styles — ideally one serif and one sans serif — to use on your resume. Plus, it's important to make sure that there is appropriate line and word spacing. Go through your resume with a fine-tooth comb first.
Don't get stressed when putting your application together. If you're having trouble getting it to look right, you can use one of our field-tested resume templates. 
Key takeaways for a fast food worker resume
The international fast food market keeps on growing — that means that there are plenty of opportunities for you out there!
Tailor your resume to the job criteria to help you get past the ATS software.
Always use a reverse chronological approach when laying out your fast food worker resume.
Not quite a design whizz? Make the whole creation process super simple by using our online resume maker.