A great web analyst resume mimics the function of a great website: It makes the user experience smooth and gets the message across clearly. Any serious job search should start with an analysis of how to develop a CV that will help you land that coveted interview.  
Resume.io has the tools you need to get there. Take advantage of our resume guides and resume examples for 3000+ professions, as well as our easy-to-use resume builder. 
This guide and corresponding web analyst resume example covers the following topics:
What does a web analyst do?
Tips and tricks for writing a web analyst resume (tips and tricks)
The best format for a web analyst resume
Advice on each section of your resume (summary, work history, education, skills)
Professional resume layout and design hints.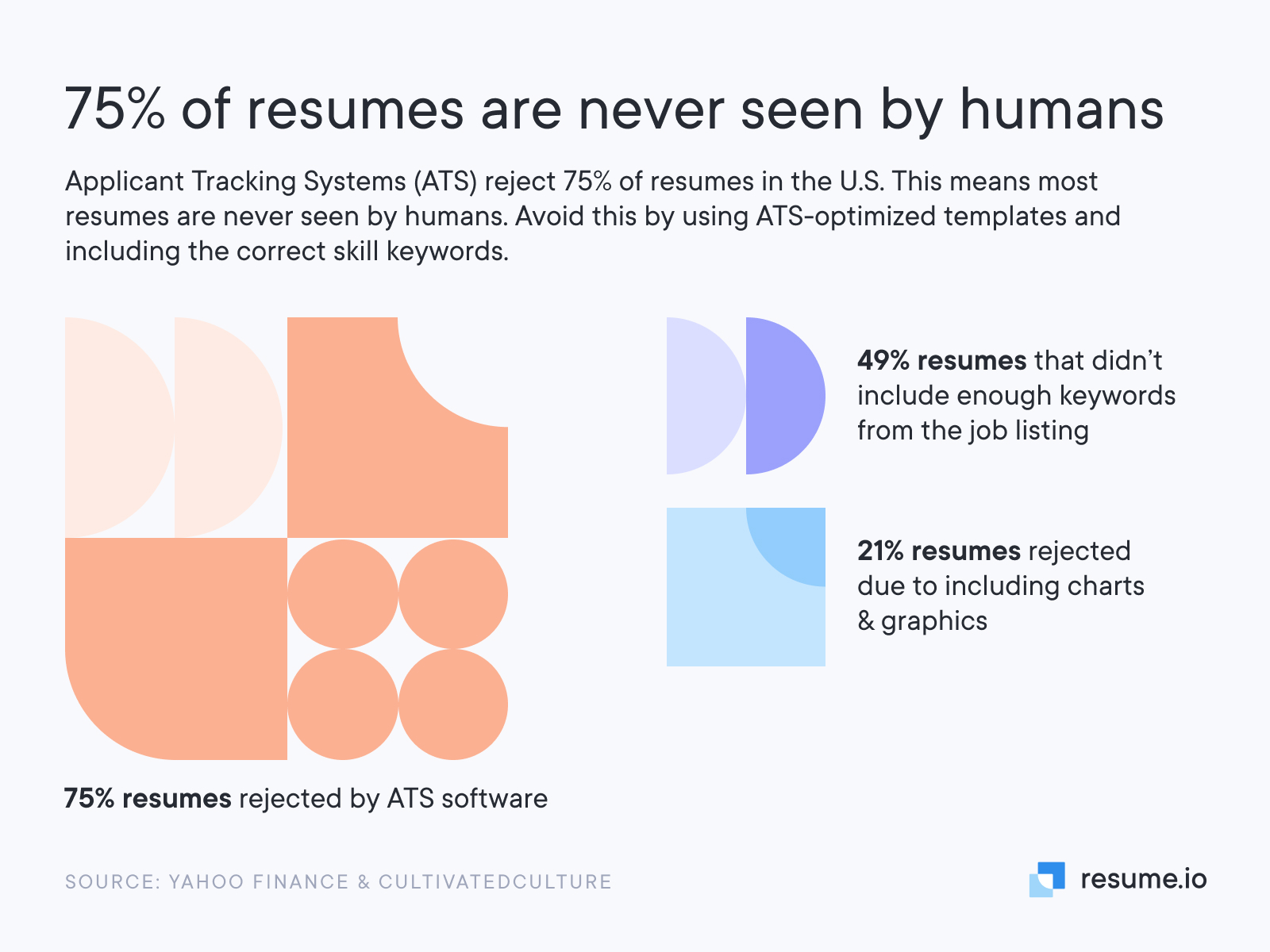 What does a web analyst do?
Web analysts are charged with crunching data to ensure the best possible performance of websites. They analyze website traffic data analytics on views, search engine optimization (SEO), design and user experience. Web analysts work closely with the marketing team whose goal it is to convert page viewers into customers, but they are typically part of the web development team.
Some web analysts also manage the budget for software purchases and equipment because they are the workers who delve into the greatest detail on maintenance and web development costs.
Web analyst job market and outlook 
As businesses collect more and more data, they need more skilled people to make sense of it. Raw data on UX is not helpful. That's why the demand for web analysts, sometimes called data analysts (although that job classification may come with slightly different responsibilities), is rapidly rising. 
The World Economic forum predicted in its "The Future of Jobs 2022" report that the trend of  companies adopting big data and other technological advances will continue at a quick pace. While the U.S. Bureau of Labor Statistics does not break out web analysts, the overall market for operations research analysts is predicted to grow much faster than average from 2020-2030 – at a pace of 25%. 
Statistical insight
How much does a web analyst earn?
The median salary for a web analyst, according to Payscale, is $69,427, with the 10th percentile earning $48,000 and the 90th earning at least $108,000. Comparably puts the average salary for senior analysts at $99,226 plus a $7,000 bonus.
How to write a web analyst resume
You're an analyst, so you know how to take things step by step. The first step in writing your web analyst CV is understanding what sections make up the whole. They are:
The resume header
The resume summary (aka profile or personal statement)
The employment history section
The resume skills section
The education section
In step 2, we will discuss the best format for your resume.
Choosing the best resume format for web analysts
For most candidates, the reverse chronological order resume format is simply the best. This format is preferred by recruiters and the ATS and will make your life easier when you apply online. However, if you possess a multitude of technological skills and you need to highlight them all, you may consider the functional format, which emphasizes skills over experience. In this resume format, your work experience section will be condensed to fit in the explanations of your skills.
Career-changers, new entrants into the job market or seasoned professionals may also want to take a look at the hybrid resume format or other reverse chronological order alternatives.
Expert tip
Use your analytical skills to beat the ATS
While there is no simple way to overcome the Applicant Tracking System hurdle, you are an analyst, so take advantage of your skills. Pay careful attention to the wording of the job listing and the frequency of the skills mentioned. Then, insert those words and phrases into your resume text. 
One caveat: Be careful to use natural language and avoid overstuffing your web analyst resume with keywords.
Resume summary example: Deep dive
What makes you a great web analyst? What do you see that others may miss? How do you get along with the team? And, most importantly, why should your desired employer hire you? These are the questions to answer in your resume summary.
The summary, aka profile, holds the premier position at the top of your web analyst resume, but it may not be the first section a recruiter reads. This is where they will head when they already like your experience, so use this short, freeform paragraph to distinguish yourself from other candidates.
Because this section can be the most difficult to write, you may want to look at a few related information technology resume samples. We offer a data scientist resume example and a data analyst resume sample, plus IT manager, network engineer and network systems analyst resume examples. Our IT category contains many other resume examples as well. The summary from our web analyst resume sample below offers direct guidance.
Adaptable resume summary example
Experienced and adaptable web analyst adept in providing action-driven recommendations to improve website performance and user satisfaction ratings. Highly knowledgeable in web user behavior analysis and advanced web analytics management.
Employment history sample: Impress with your best
Ask yourself some more questions before starting to write the employment history section. What are the key achievements you have had as a web analyst that will illustrate to your prospective employer that you have what it takes? How can you quantify them?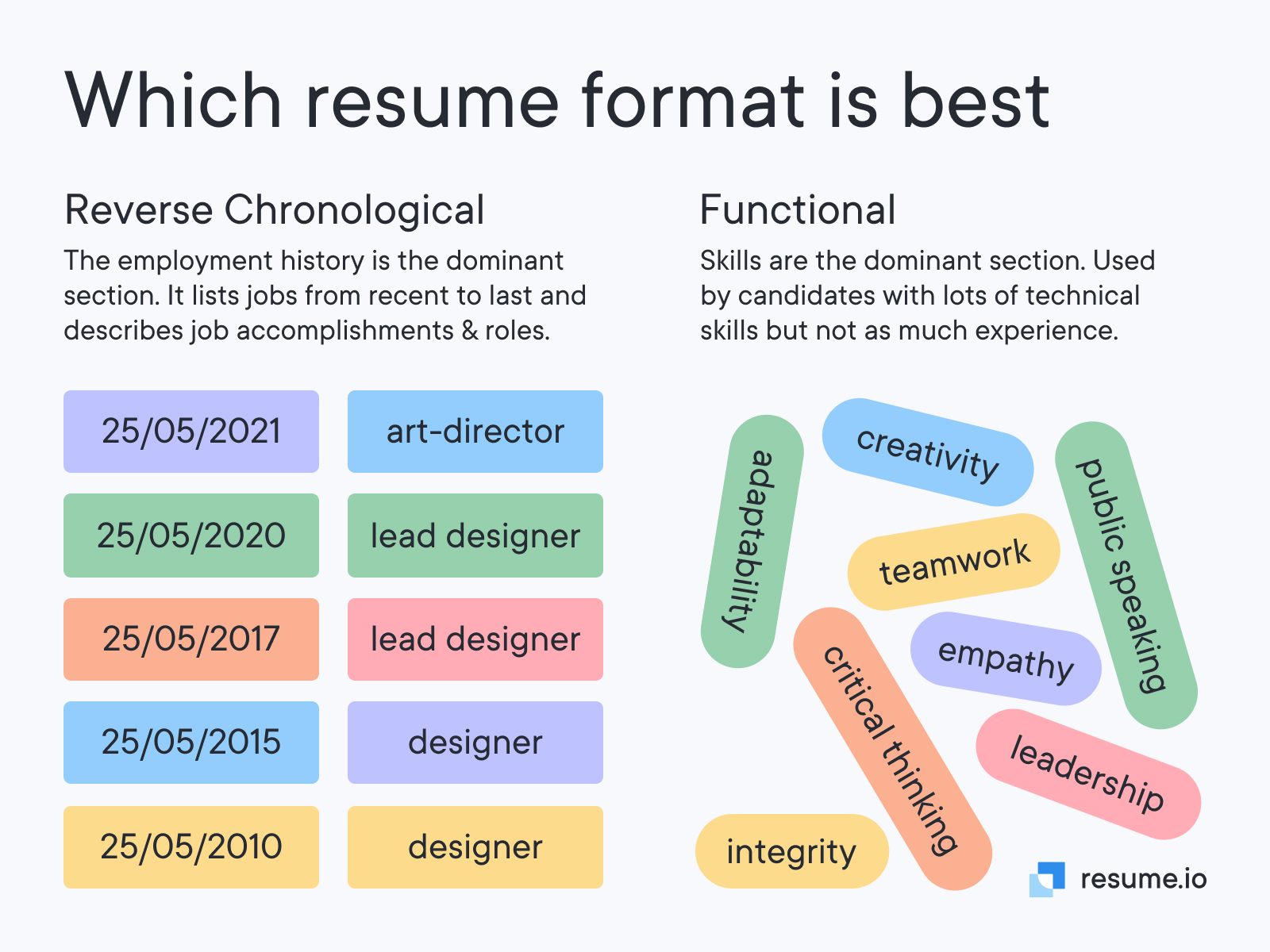 These answers will provide the material for each bullet item in your job descriptions. You should not merely list your responsibilities. Instead, prove your worth through accomplishments, even if they are shared (making sure to give credit where it is due).
Expert tip
Use strong action words to start each bullet item. Here are some great verbs to consider:
| | | | |
| --- | --- | --- | --- |
| Collect | Organize | Extrapolate | Interpret |
| Study | Apply | Research | Project |
See the resume sample text for ideas on your work experience section.
Adaptable resume employment history example
Senior Web Analyst, Cortez Financial, Baltimore 
May 2018 - Present
Served as a senior team member, responsible for piloting and measuring web analytics.
Functioned as a subject matter expert on digital implementation and measurement as they related to web analytics for 7+ Cortez Financial websites.
Analyzed consumer behavior to guide website content and design for optimal digital customer experience.
Used data-driven strategic thinking to discover insights into website activity.
Monitored and reported results of website usage and any website tests or updates.
Collaborated closely with agencies and internal departments to troubleshoot and repair malfunctions and outages.
Understood and delivered clear verbal and written explanations of complex data and performance metrics to key stakeholders.
Web Analyst, Public Group, Baltimore 
Jan 2016 - Dec 2018
Provided recommendations and ideas to improve marketing technology road maps.
Worked closely with leaders across Public Group and helped to provide them with reliable insights using web analytics.
Worked alongside data analysts and data scientists investigating and answering strategic questions that impact product and marketing strategies.
Created and delivered monthly and quarterly business performance reviews to our clients and leadership.
Executed client-facing responsibilities for the management and reporting of site performance, goal conversions, A/B testing and troubleshooting.
CV skills example 
If you have chosen the functional format, your web analyst CV will have this section above your employment history and it will be vastly expanded. If, however, you are sticking to reverse chronological order, you will need to choose your top 5-7 most impressive skills.
Of course, a web analyst must have excellent analytical skills, but can you be more specific? What visualization tools are you expert in? What programming languages do you know? Check the job listing carefully and match the skills you list with the skills desired by your future employer.
Don't neglect your soft skills. Your ability to work and communicate with others, manage your time and stay organized are important to employers. See the resume sample below for some relevant skills.
Adaptable resume skills example
Microsoft Power BI
JavaScript
Tableau Visualization
Adobe Analytics
Google Analytics
Strategic Thinking
Detail Oriented
Web analyst education example: Industry knowledge
Most employers seek a bachelor's degree in their new hires, but that is not a universal rule. In the education section of your web analyst resume, you should list all your academic achievements. If you have a master's degree or higher, you may leave off your high school experience.
Also include any courses you have taken in a programming language, analytics or any other related skill. If you have multiple certifications, consider creating a separate certification section if you have space in your document. Below you'll find the education section from our adaptable resume sample.
Adaptable resume education example
Fordham University, Master of Science in Mathematical and Applied Statistics, New York 
Sep 2013 - May 2015
University of Maryland, Bachelor of Computer Science, College Park
Sep 2009 - May 2013
Resume layout and design: First impressions
Part of your job is improving UX and that means the look of the website among other qualities. Use the layout of your web analyst resume to show off your ability to streamline the look and feel of a page. 
You know how to create a great visual user experience, so apply that knowledge here. If design isn't your forte, try one of our field-tested resume templates.
Key takeaways for a web analyst resume
If you can analyze web data and make recommendations that increase traffic and views to customer conversions, you will have no trouble finding a job.
Use your entire application document as a practical example of your skills.
Take advantage of the summary section to explain why you are a great fit for the company.
Smooth the path to your next position. Get started with our adaptable web analyst resume example.