The title Youth Services Specialist spans a range of levels. You may have a social work degree and specialize in working with young people, or perhaps you have another type of mental health degree. You also may be a youth specialist in a social services agency, or just be starting out in your field as a youth worker. The good news is that there's a great need for community services. The tough news in times like these is that your job may look a little different, and come with a unique set of challenges, until COVID-19 no longer poses a threat.
Youth services specialists can have a profound impact on the lives of the young people with whom they work. You may be charged with supervising the most vulnerable members of society who may look to you to be a role model or simply a stable, available adult. In addition to day-to-day work, you may target a job that requires you to work in youth development programs or crisis intervention.
Statistical insight
The job outlook for workers in community and social services sections is expected to shoot up 12 percent from 2019-2029, according to U.S. labor statistics. That's way faster than average! 
Opportunities are out there and that's great news. But you want to find the right opportunity, not just any job. Because of the broad range of potential job environments and youth needs, you will need to target your job search. Crafting a great resume will help open doors to the career you have your heart set on.
To get you where you want to go, check out our professional resume templates, online resume builder, and this guide, which:
Explains the youth services specialist job description and market
Outlines the format for a great resume
Describes how to write a compelling profile and employment history
Helps you choose your highest-level youth services specialist skills
Offers tips for creating a professional first impression with your layout.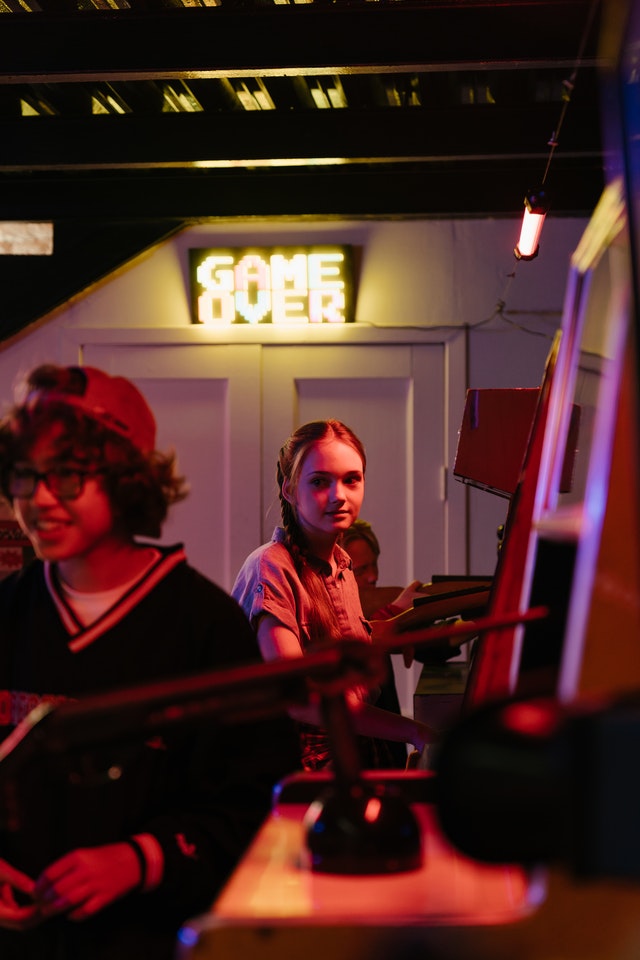 Part 1
What does a youth services specialist do?
Being a youth services worker falls under the umbrella of community and social services work. We have already mentioned that those fields are expanding rapidly, but so are jobs for social and human services assistants. Demand in that category is expected to grow even faster than that in community services and social work: a whopping 17 percent between 2019-2029, according to U.S. labor statistics. That means you're excellently positioned no matter where you are in your career progression.
As a youth services worker, you have many different paths from which to choose. Here are just a few:
Case manager for high-needs youth: Builds relationships with youths and connects their families to the services they need
Recreation advisor: Plans and facilitates recreational activities
Foster-care facilitator: Works with youth in foster care homes or group homes
Behavior health coach: Teaches youth and teens healthier behavior
Youth mentor: Acts as a role model for clients
Direct support specialist: Directly support one or more youth in social service programs
Outreach specialist: Work with the community and other services agencies to facilitate programs for clients and recruit volunteers and clients
Youth program specialist: Develop and facilitate programs for at-risk youth.
Your environment may also vary. Here are some of the places youth services specialists work:
Governmental social services agencies
Non-profit organizations
Mental health facilities
Foster care group homes
Schools
Hospitals
Recreation centers
Childcare facilities
Libraries.
You may work alongside psychologists, social workers, and other support service staff to create a complete program for a youth or group of youths. 
So how do you become a youth development specialist (another name for youth services specialist)? Consider which career paths are of interest to you and which environments you would prefer to work in when you begin to create your resume. Each different location and specific job will require slightly different skills and experience from you, so it is in your best interest to understand these roles thoroughly so you can best target the job you want.
Ever wondered how other resumes look from the same social work field? Get inspired and see all resume examples from the same industry here below: 
Part 2
Here's how to write a great youth services specialist resume
A stellar youth services specialist resume consists of standard sections:
Summary or profile
Employment history
Skills
Education
Each section serves a different purpose, but combined their purpose is to get you the job you're dreaming of. Don't be shy when it comes to describing your work history and the attributes that make you a great youth services specialist. Too much modesty will come off as a lack of confidence. On the other hand, you don't want to pat yourself too hard on the back or you will seem arrogant. Trying to find the right tone may be your biggest challenge. Check out these tips from the Purdue Owl.
Because you will be tailoring your resume for each job, you may consider doing a bit of research to find out the culture of your prospective workplace. It's always better to err on the side of a professional tone, but if you know a workplace is casual, you can relax your style a bit.
With your skills and resume.io's expert-vetted layout templates and online resume builder tool, you'll be ready to supercharge your job search and land your next job!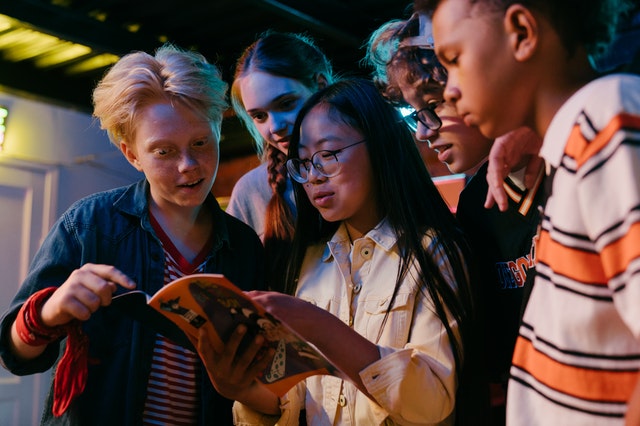 Part 3
Resume profile example: shine a light on the best of you  
No matter where you are in your career, you have accomplishments to be proud of and your profile is the place to show them off. This is the only section where you get to describe yourself in complete sentences. You know how to reach difficult youth and teens and get your message across and your communication skills are a big plus here.
So what is a resume profile and what happened to the professional summary?
Your profile is also known as a summary but really it is much more than a summing up of your career to date. The goal here is to convincingly answer the question: Why should I hire you? It is in these 3-5 sentences that you tout your biggest professional achievements and describe your work style. You should also explain your philosophy for working with at-risk youth. 
Expert tip
Be as specific as possible when you describe your accomplishments. Use data or recount a success with one client in detail.
Even if you are looking for your first job in the field, you probably have worked with youth in some capacity. If not, this is the place to explain why you want to work with them now. Remember that any job working with people will help you here.
If you have a lot of experience, think about your dream job and write a profile that focuses on the accomplishments and personality traits that are most desired for that job. Recruiters want candidates who understand what will be required of them in their new position, so make sure you communicate that you know the job and have already achieved success doing similar work.
Leaping the Applicant Tracking System hurdle
No matter how amazing you look on paper, if the paper doesn't reach the hands of the recruiter, you won't get the job. Many job hunters make the mistake of writing one resume. Don't fall into that trap. You need to get your resume past the Applicant Tracking System (ATS) by customizing your resume.
ATS software is used by most companies to sort and scan resumes. In addition to inputting your data into the human resources system, the ATS ranks your resume by scanning for keywords and phrases pegged to the job. 
There's no absolute way to ensure you will rank high enough to beat the ATS, but you can increase your chances greatly by following a few simple steps.
First, analyze the job listing and note any skills and requirements. Second, cross-reference those words and phrases with our resume. Make sure any skills you have that are mentioned in the listing are also in your resume. Use the exact phrasing when possible. (Don't force it. Recruiters can tell if you are trying to "stuff" your resume with keywords.) Third, use both acronyms and the full names of organization, certificates, etc., just to make sure the ATS catches them. 
A final word of advice: Don't leave important information for your cover letter (but do check out our cover letter templates and examples here). The ATS may not scan it or rank it as highly.
Take a look at the resume sample content below:
Example
Experienced and dedicated Youth Services Specialist with a bachelor's degree in psychology and a master's degree in criminal justice. I bring forth over five years of valuable experience working with troubled and endangered youth in social services. I have worked to improve the social and psychological functioning of countless children and adolescents while working to maximize the well-being of the entire family. I have assisted parents with difficult choices, arranged adoptions, and secured foster homes for abandoned and abused children. I uphold a true commitment to protecting America's youth and working to provide families with the best assistance possible.
Part 4
Youth services specialist employment history sample: growing your career
Your Employment History section details all the work you have done so far in your career to get you where you are now. That does not mean a bullet point for every responsibility and task you completed at every job. This is a curated list that tells recruiters how you have built your expertise and knowledge throughout your career.
Unless you have gaps in your career or are a career-changer, you should use the reverse chronological order resume format since the most pertinent information will be from your most current position. If you are looking to move to a position of more responsibility, your current position should show that you are already doing much of what the new position will require.
How do you do that?
Start by carefully examining the listing for the job you are targeting. Next, make a tick mark next to every skill or attribute you have. Then, ask yourself the following questions:
How can I best illustrate that I have expertise in that task?

For instance, if crisis intervention is required knowledge, give an example of when you intervened in a crisis, the technique you used, and the outcome of the intervention.

If I don't have the direct experience, do I have related, relevant experience?
What have I done that goes above and beyond my current job title that demonstrates that I am ready for the next step?
Do I have data and details I can use to make my case stronger?
Keep your eyes on the main function of your job: building positive relationships with at-risk children and young people, while providing them with the attention and services they need. Make sure your job descriptions clearly show how you perform this vital function.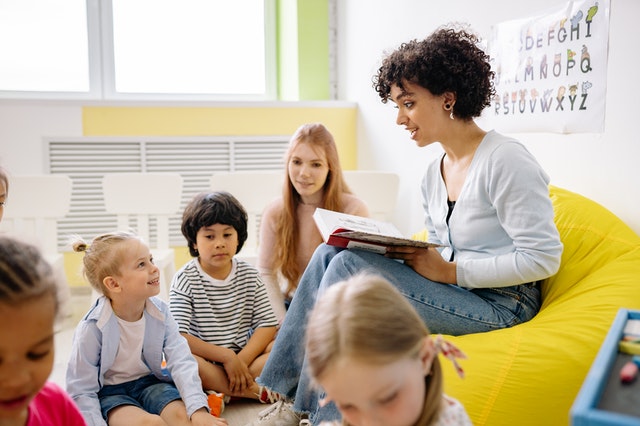 Expert tip
Use the STAR method to develop each bullet point.
Explain the situation
Describe the task you needed to complete
Detail the action you took
Highlight the results you achieved.
Make sure you use active tense and strong words.
Good: Was asked to communicate with community about youth programs
Better: Wrote to the community to explain the at-risk youth program.
Best: Advocated for at-risk youth programs through written communication with the community.
Here's a youth services specialist job description to use as a model:
Example
Assessed the situations of children and worked collaboratively with team members to develop a cohesive and effective plan for their future.
Counseled individuals, groups, and families on various issues including mental health, healthcare, poverty, unemployment, domestic violence, substance abuse, social rehabilitation, and more.
Worked directly with the educators of youth to find out more about their situations and proceed appropriately.
Counseled parents about appropriate child rearing and modeled healthy responses to challenging situations.
Researched and educated families on community resources available to them.
Part 5
Resume education section example: your academics on display 
No matter how far you have gone in your academic career, you should be proud. You can think of this section as a simple listing of your degrees, especially if you are running short on space. However, if you have any specialized certifications or advanced classes that will boost your candidacy, add them here as well. 
Other qualifications to consider adding are professional affiliations or any publications you have, even if they are through a social media account such as LinkedEd. One caveat: only use them if they are related to your work with youth and teens.
If you have a master's degree in social work or another related field, you do not need to list your high school diploma.
You can use this resume example as a guide for formatting your education section:
Example
1998-2002 Jackson High School, High School Diploma Jackson, CO
2002-2006 Seattle College, Bachelor's in Behavioral Science Seattle, WA
Part 6
Skills example section: the highlights of how you serve youths
Your Skills Section is an easy way for hiring managers to get an overview of your highest level talents, but it is more than that. This carefully thought out list also lets them know what you think is most important in your job. 
Expert tip
How do you decide which skills to include in your Youth Services Specialist resume?
First, you make a "Master List" of all your skills. Every single one. Even if you think it's obvious. Sure, almost everyone knows how to use Microsoft Office products, but maybe that's very important at a certain job and not everyone is an Excel expert. Plus, this exercise gets your memory flowing and will help you remember things you may want to go back and add to your employment history. The other benefit of a Master List is that you can hold onto it and add to it as your skills grow.
Then, go back to the job listing and check all the skills and attributes your prospective employer seeks. Remember the ATS. The more your skills match to the ones in the job listing, the more likely you will be to leap that hurdle.
In general, youth services specialists need to be excellent at mentoring teens and younger children, stay calm in crises and be excellent communicators with parents, community members and other stakeholders. These are all soft, or interpersonal skills, which are very important in your human services profession. Creativity counts here, too, if you are designing recreation programs or trying to engage otherwise unengaged youth.
But don't underplay the hard skills you need for your work. The abilities you have learned in school and on the job are also valuable. If you have management skills such as scheduling, delegating, or supervising, make sure you include those. You may also be responsible for writing reports, assessing the needs of clients, and teaching specific life skills to clients.
As you develop your list of your 5-10 top skills, make sure you include a good mix of hard and soft skills with an emphasis on the attributes mentioned in the job listing.
Check out the example below of some Youth Services Specialist skills you may want to include in your resume:
Example
Crisis Intervention
Knowledge of Emergency Procedures
Leadership Skills
Supervision Skills
Planning Skills
Choosing the best format for a youth services specialist CV
What difference does it make what your resume looks like? After all, you're an accomplished professional! The reality is that the format and design of your resume has a large role in determining whether the document gets a chance to shine or gets sorted into the "later" pile, never to be seen again. The first impression hiring managers will get of you is how your resume looks. Is it neat? Legible? Organized? If not, they may move on to the next candidate.
Resumes follow a formula for a reason: It works! Recruiters know where to look for your contact information, job skills, etc. and they can do it quickly. Adding a personal touch is fine as long as you stay within the following guidelines:
Choose a legible font
Use standard section headings
Leave plenty of white space
Avoid too much color
Use one inch margins on all sides
To get a better idea of what we mean, check out our Professional, Modern, or Simple resume templates and go from there.
conclusions
Key takeaways
Customize your resume to show that you understand the job and to beat the ATS
Play up your successes and professional personality in your profile
Choose the skills you and your prospective employer believe are most important
Show you already know how to do the job in your employment history
Use Resume.io, the builder tool, and recruiter-tested free resume modern templates to create an impressive, expertly-designed and field-tested resume.