Knowing what to look for in the numbers and what to do with your findings is an auditor's forte. The extent that you can demonstrate this investigative strength in an outstanding auditor resume comes down to knowing what employers are looking for and reconciling it with your talent toolbox.
A wealth of advice on how to target hiring expectations is available to all job seekers in Resume.io's collection of 350+ occupation-specific resume examples and writing guides.
For auditors specifically, this best-practices blueprint can help you craft a resume that adds up to success on all counts. Wording from an auditor resume example is yours to adapt when showcasing your assets. Here's what we'll cover, step by step:
The auditor's job role and outlook
How to write an auditor resume — the universal framework and most suitable format
Hitting the mark in each resume section: header, summary, work history, education, and skills
Looking your best with excellent layout and design choices
What do auditors do?
Auditors and accountants share a lot of common ground on both sides of an ever-popular financial career equation. Simply put, according to an Investopedia primer on these twin professions, "auditors come in behind accountants and verify the work they do." Generally, with a more investigative mindset, they examine the financial records prepared by accountants to ensure accuracy and consistency with generally accepted accounting principles (GAAP).
External auditors are employed by an outside organization, rather than the one they are auditing, while internal auditors perform similar duties for their own employer.
Statistical insight
According to the U.S. Bureau of Labor Statistics (BLS), the median annual wage for accountants and auditors (not categorized separately) was $77,250 in May 2021.
The same data source projects employment growth of 6 percent from 2021 to 2031, about as fast as the average for all occupations.
How to write an auditor resume
A diverse range of professional opportunities exists for auditors, in generalized or specialized roles. In any instance, the importance of custom-tailoring your resume to fit the hiring circumstance cannot be overemphasized.
At the same time, there's seldom any reason for an auditor to deviate from the basic framework that virtually all occupation-specific resumes have in common. These are the essential components, ideally fitting on a single page:
Header
Summary
Employment history
Education
Skills
The persuasive impact of each resume section hinges on your effectiveness in pinpointing what the employer wants and values most. Scrutinize the job listing to determine which job requirements take top priority, then strategize how to convincingly check all of those boxes. While you're at it, bear in mind that language matters as much as content. Replicating certain keywords that stand out is the best way to safeguard your resume from rejection by an applicant tracking system (ATS). A growing number of hiring firms employ these digital filters to screen online job applications.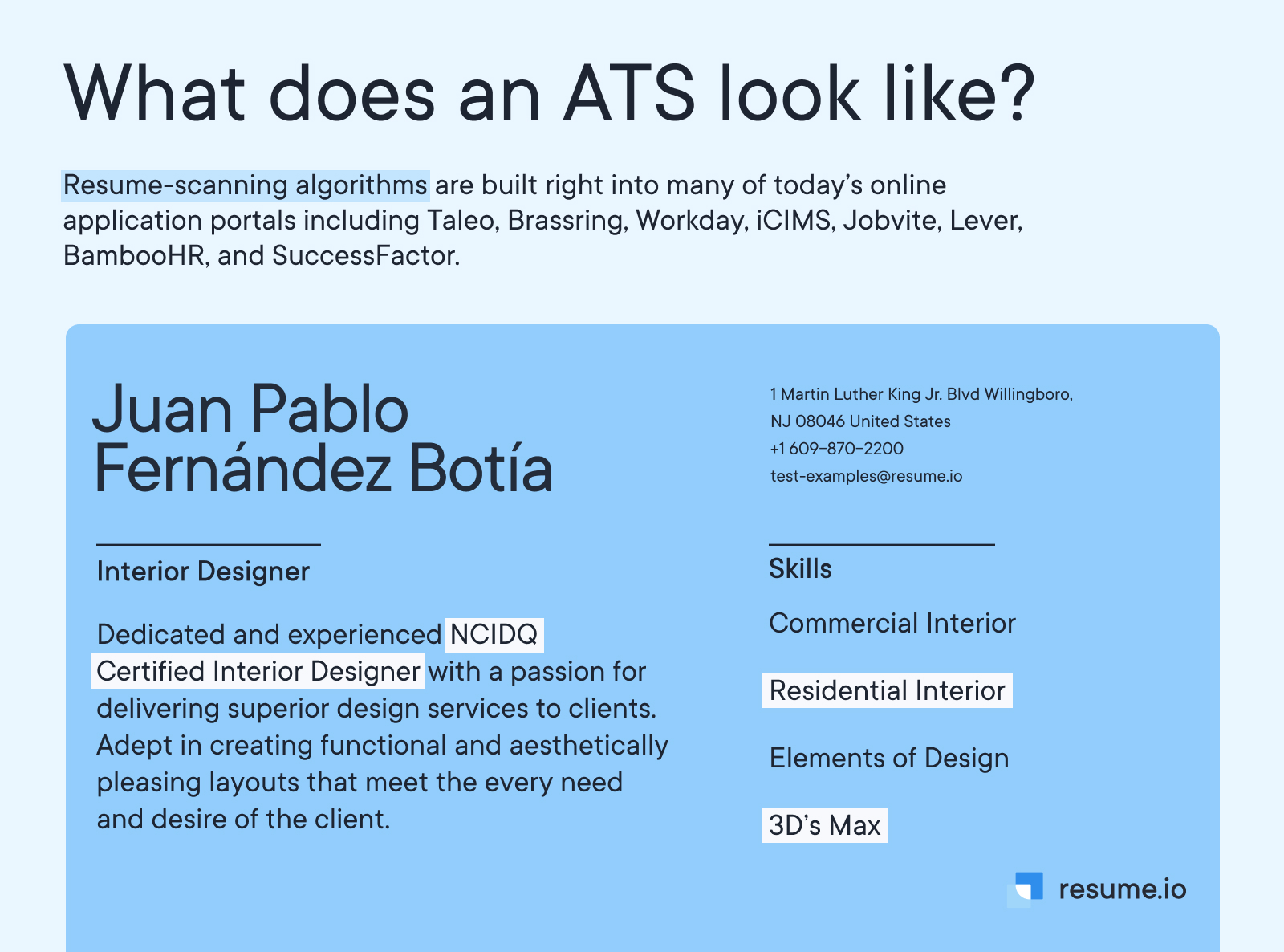 Choosing the best resume format for an auditor
Unless you're making a career change, or perhaps seeking clients as an external auditor, the most commonly used chronological format is the best resume format for an auditor. It's the most straightforward way to organize your professional experience by employer, in order from most recent to earliest dates. Recruiters prefer this resume format because the employment history details are easy to review at a glance.
The functional resume format may be suitable for someone wanting to emphasize relevant skills, while the hybrid (combination) resume format offers even more versatility.
Resume header
Auditors may be accustomed to digging deep for vital information, but that's the last thing busy recruiters should be expected to do when skimming through dozens of resumes. The resume header bears identifying details that hiring managers should notice first and be able to retrieve easily when inviting you for an interview — your name, professional title, phone number, and email. Including a link to your LinkedIn profile is also recommended.

Besides visually distinguishing your job application from stacks of others, an eye-pleasing header design makes the rest of the page look more inviting to read. Reinforce the dynamic impact by matching your cover letter header and other design elements.
Resume summary example
How will this hiring organization benefit from having you on its financial team? Does your auditing success story resonate in a way that makes prospective employers want to co-write the next chapter?
From this "why hire me?" standpoint, your auditor resume summary — sometimes called the profile or personal statement — does some persuasive heavy lifting upfront. As a succinct synopsis of your most relatable qualifications, it answers questions that recruiters won't need to bother asking — as if their minds are being read. At once intrigued and left wanting to learn more, they should already sense it would be regrettable to exclude you from the interview shortlist. 
Below is an auditor resume sample profile you can adapt for your own situation.
Adaptable summary resume sample
Dynamic, engaging and fiscally astute Auditing & Compliance Executive. Methodical and agile approach to assessing compliance requirements and implementing outside-the-box strategies. Excel at proactively identifying and assessing emerging risks. Technically savvy in deploying leading-edge enterprise IT and fintech solutions.
Employment history sample
Dynamic action verbs are the key to conciseness and precision in your auditor resume's backbone section. Again, let relevance guide your selection of the most impressive work experience nuggets to differentiate yourself from other worthy job candidates.
Skip the uninspiring laundry lists of what you were "responsible for" doing in each auditing role. Instead, talk about how well you did it, emphasizing the beneficial outcome of your contributions. 
Auditing lends itself perfectly to highlighting tangible results in that regard. Using numbers to quantify your bullet points is the surest way to turn the heads of recruiters in your direction. It's a safe bet that not everyone applying for the same job will go to the same lengths, so maximize this chance to gain an edge.
Below is an auditor employment history resume sample you can modify.
Adaptable employment history resume example
Director of Audit at Pets-R-Us, Inc., New York, NY
February 2012 - November 2022
Held chief accountability for matters such as reporting on business risks and critical operational issues.
Planned and facilitated compliance programs and developed annual audit plan.
Closely monitored and analyzed financial statements to ensure GAAP compliance.
Supervised and mentored Audit Service steam.
Monitored, forecasted ,and administered annual multimillion-dollar budget.
 
Junior Auditor at Greene & Associates, Albany, NY
June 2017 - November 2022
Quickly ramped up skills in auditing by assisting SeniorAuditor with audits of mid- to large-sized businesses.
Carefully assessed financial statements, presenting results of analyses to supervisor to ensure accuracy.
Researched and acquired in-depth knowledge in a wide variety of compliance standards.
Tasked with mentoring new junior auditor prior to departure.
Auditor resume education example
The education section of your auditor resume may be a relative cinch to create. Simply list your college degrees in reverse chronological order, from highest to lowest level, noting any academic awards and honors. Include on-the-job training, as well as courses and workshops you've completed to elevate your knowledge and skills.
Naturally, professional credentials have an important place here, such as Certified Professional Accountant (CPA) or Certified Internal Auditor (CIA). Association memberships should be listed if they reflect your commitment to continuous learning and development.

Below is the education section from an auditor resume you can modify.
Adaptable education resume example
MBA, Harvard Business School, Boston, MA
November 2015 - November 2016
Bachelor of Arts in Finance, New York University, New York, NY
September 2008 - May 2012
CV skills example
Coming up with the right list of hard skills to impress hiring managers may be the least taxing aspect of CV preparation for an auditor. Revisiting the advertised job requirements is the surest way to identify the most highly sought skills for filling the position. 
But what about soft skills? Don't mistakenly assume recruiters are clinging to the diehard stereotype that accountants prefer the company of numbers to people. Consider what it takes to be an effective team player, to remain calm under pressure, to juggle conflicting priorities, or to deal with curve balls you never saw coming.  Are you equipped to confidently present complex information in relatable terms to your colleagues, managers, clients, or board members? 

Check out an auditor resume sample for the CV skills section below.
Adaptable skills section resume example
Data Analysis
Financial Reporting
Financial Analysis
Financial Accounting
Accounting
Internal Auditing
SOX
Regulatory Compliance
Internal Audit Planning
Resume layout and design
When it comes to the most professionally suitable look for your auditor resume, buttoned down and boring don't have to be synonymous! You can never go wrong with a clean, crisp and clutter-free resume layout and design, showing regard for clarity and order in the documented details. But eye appeal need not and should not be sacrificed for blandness.

Pro tips for reader-friendliness:
Clearly labeled sections, flowing logically from one to the next, will help guide busy recruiters to the essential information where they expect to spot it.
Optimize the balance between white space and black text with wide enough margins and adequate line and paragraph spacing.
Legibility should dictate your resume font choices. The same goes for text formatting and graphic flourishes.
Expert tip
Who says auditors can't have a knack for graphic design? But even if you are blessed in that regard, nobody is saying a DIY resume is obligatory. Let Resume.io spare you the time and trouble. Our ready-made resume templates are available in four design categories. Just choose the one you like — perhaps a professional or simple style — and use our builder tool to drop in your own replacement text.
Key takeaways for an auditor resume
An auditor's investigative abilities can be displayed to full advantage in a resume that's carefully customized to the employer's specific needs.
Analyzing the posted job requirements will help you selectively pinpoint what's important in each resume section, being mindful of keywords that the ATS will be scanning for to greenlight your job application
In the same vein, the value proposition presented in your resume summary should be reinforced in the employment history section and skills list.
Using a premade resume template is the most efficient and reliable way to ensure your resume scores high marks visually.