As an accounting assistant, you have a buttoned-down mind, a fine grasp of the facts in your field and hopefully some people skills to help you manage your boss and his clients. All of these skills will serve you well as you prepare the ultimate accounting assistant resume.
This writing guide and the corresponding resume example will provide a comprehensive overview of how to build a resume to get a job as an accounting assistant. We'll discuss: 
What does an accounting assistant do?
How to write an accounting assistant resume
The five elements of a persuasive resume
Choosing the best resume format
Expert tip
Resume.io is a leading global provider of resume examples and writing guides, so if you have questions about applying for any job, you've come to the right place.
What does an accounting assistant do?
Any accountant can hang out a shingle and start a new business, and many accountants do. But what if business starts booming so fast that s/he needs help with the workload – everything from answering the phones to managing the clientele to helping with preparation of accounting documents? That's where the accounting assistant comes in.
At big firms, there may be dozens or even hundreds of accountants, all of whom need support on one level or another. Accounting assistants keep the ship afloat by tending to the thousands of tasks, large and small, that need to be taken care of every day in an accounting office.
How to write an accounting assistant resume
The first imperative of an accounting assistant resume is to convince the target of your competence. You are really good at what you do. You have the experience, you have the schooling, you have the passion, you have the people skills – and you can divide 168 by 12 in your head.
Your resume should normally be one page only, although two pages is sometimes considered acceptable if you have a lot of experience. 
You need five components in your resume:
Header with contact info
Summary/profile
Employment history
Education
Skills
The header is the attractively designed space at the top of your resume that contains your name, occupation, address, phone, email and possibly a website like your LinkedIn profile. It might look like the one from our adaptable resume example:
Expert tip
Beat the ATS bot
Applicant Tracking Systems (ATS) are software programs that larger employers use to filter resumes according to how relevant they are to a job being advertised. Employers first input keywords into these systems describing the qualifications they are looking for. Then, as resumes roll in, they are fed through this automated system, which ranks resumes according to how well the candidate appears to match the employer's needs.
The bad news is, if your ATS ranking is really low, your resume may be rejected without any human review. But if you study a job listing closely and make your resume match the company's requirements as much as possible, it's likely to rise to the top of the pile.
This is one reason why resumes should be customized for each job application. Don't just send the same page every time. Study your target and adapt your resume accordingly.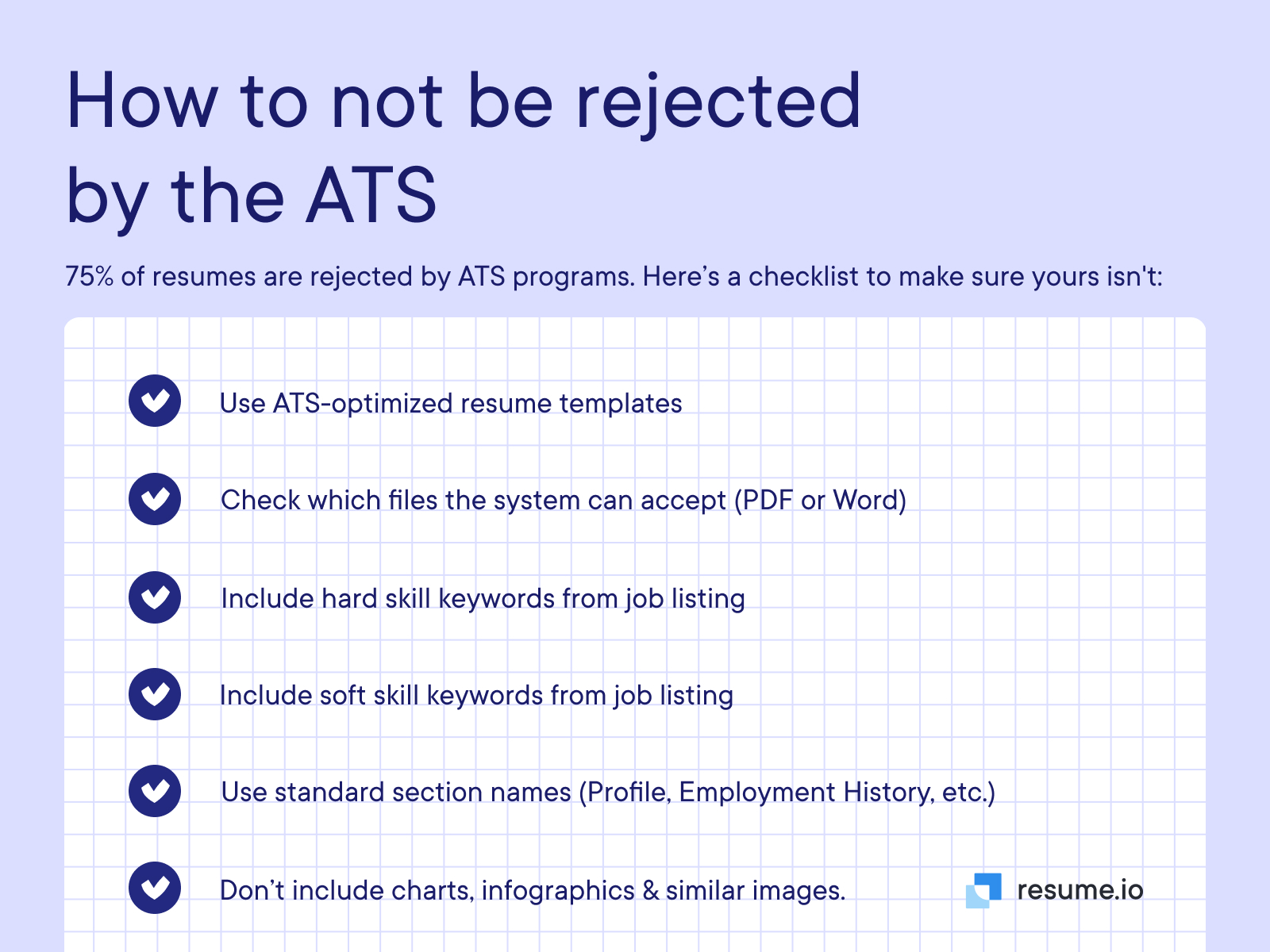 Choosing the best resume format for accounting assistants
By far the most popular resume format is the reverse chronological, in which the employment history is presented last job first, first job last. If you've had a more or less traditional career path, you've probably advanced from entry-level jobs to more senior jobs – so the reverse chronological format allows you to highlight your most impressive positions first.
Another option is the functional resume format, in which past employment is listed not by date but by field or by type of project. This format is often useful to freelancers and contractors who do not have long histories of working for other employers. 
Resume summary example
The summary, also known as a profile, is a thoughtfully written section under your header that lays out your main qualifications as an accounting assistant. 
This section typically focuses on work experience – although if you have little or none, you can play up your education and training instead. Trumpet the main things in your background and your skill set that make you a great candidate for this job. Below you'll find the summary from our accounting assistant resume example.
Adaptable resume summary example
Dedicated and skilled accounting assistant adept in providing optimal administrative assistance to accounting departments. Committed to serving as an efficient problem solver and enthusiastic team member.
Employment history sample
What have you done for us lately? List up to 10 years of relevant work history here, naming the companies where you've worked, their location, your title and the years you worked there.
Under each of these employers, use bullet points to list your main duties, achievements and milestones at these companies. Be specific, using facts and figures where possible.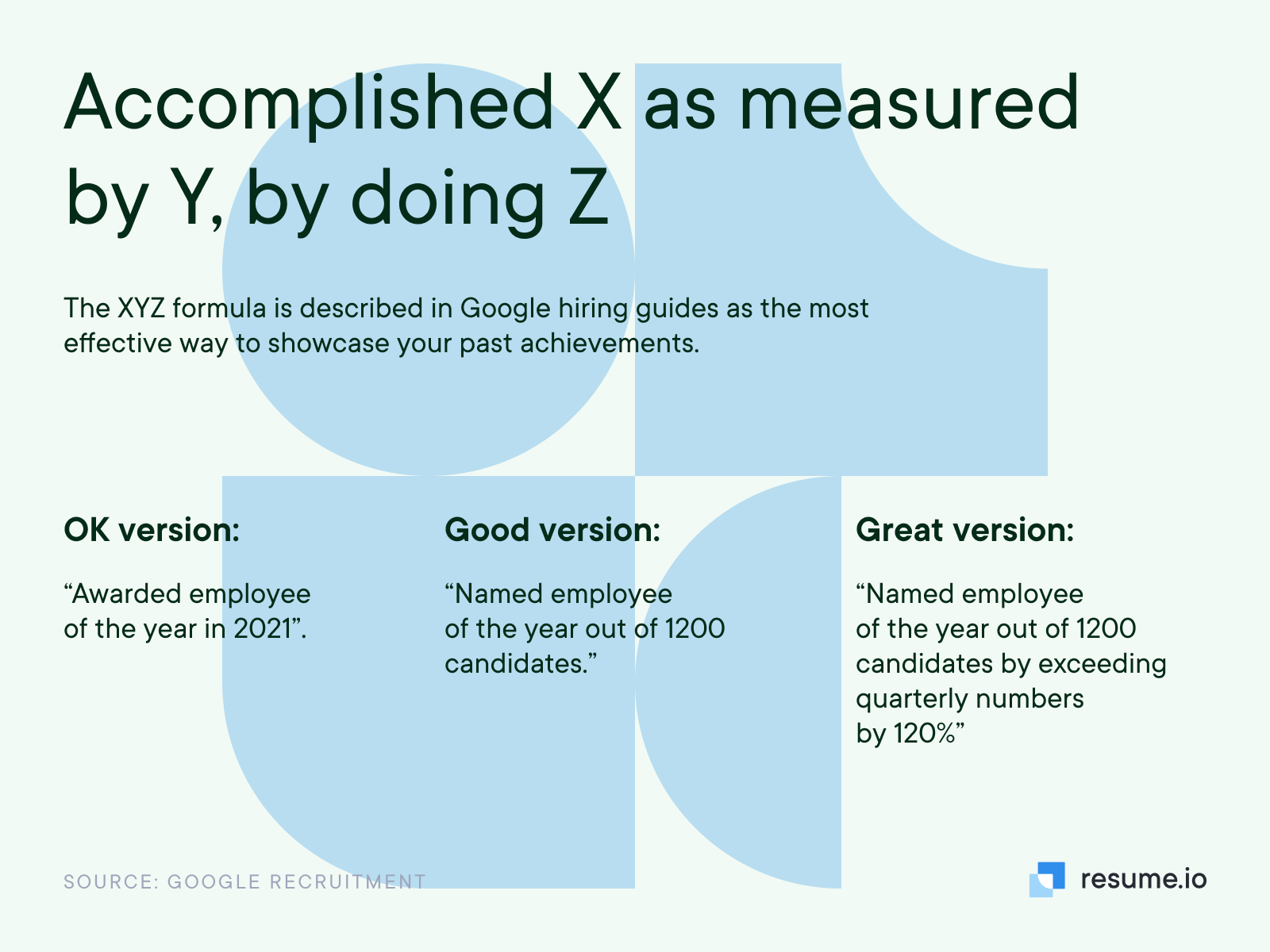 You don't have to list every job you ever had. But if you had a job outside of accounting that taught you excellent customer service skills, that's relevant. Remember also to include any internships or even volunteer work that are relevant to your field. Below you'll find the employment history section from our adaptable resume sample.
Adaptable resume employment history example
Accounting Assistant, Excel Mortgage Services, New York 
January 2020 - Present
Carefully and accurately performed a variety of accounting, bookkeeping, and office tasks.
Maintained updated financial records, prepared reports, and reconciled bank statements.
Performed accounting procedures and utilized accounting software programs to process business transactions.
Provided accounting and clerical support to the controller.
Prepared bank deposits, general ledger postings, and statements.
Entered key data of financial transactions in software.
Researched, monitored, and restored accounting or documentation discrepancies.
Part-time Accounting Assistant, Western Financial Staffing, New York 
July 2018 - November 2020
Supported the team by successfully assisting with accounting tasks.
Entered financial transactions in online databases.
Checked and updated spreadsheets for accuracy.
Prepared financial reports.
Efficiently worked with various types of accounting software.
Assisted with different accounting projects as needed.
Reviewed and electronically routed invoices for approval.
Assisted with the weekly accounts payable processes.
CV skills example
Always include a list of your job-related skills in your CV. (And a CV, in case you're wondering, is simply what a resume is called outside the U.S. and Canada.)
Typically you should include a list of both hard skills and soft skills. Hard skills are technical capabilities needed to do your job, like knowledge of accounting software. Soft skills are "people skills" like customer service.
Make a master list of the talents you have that are relevant to your field. Then as you reply to job listings, read them closely to find out which skills they are looking for most. The closer your resume matches the requirements of the employer, the more likely you are to be a fit for that job. Here is the skills section from our adaptable resume sample.
Adaptable resume skills section example
Financial Acounting
Accounting Software
Data Entry
Ability to Multitask
Communication Skills
MS Excel
Accounting assistant resume education example
You can become an accounting assistant with just a high school degree, so don't worry too much about whether you read Latin at Oxford. But do include a section on your resume that lists your educational achievements, with the highest degree listed first. 
If you had an impressive grade-point average, won academic honors or were recognized for other distinctions, feel free to mention that here in bullet points under each school. See our resume sample below.
Adaptable resume education example
Bachelor of Science in Accounting, New York University, New York 
August 2015 - May 2019
Resume layout and design
Looks aren't everything, but your layout and design definitely matter in a resume. Even if you've written the perfect resume, you don't want to present it in an ugly, inaccessible, hard-to-read layout and design. Your resume should look good at a glance, before the hiring manager has even read the first word. 
Some tips:
Use a professional-looking font, nothing avant-garde or hard to read.
Use a font size of between 10 and 12 points – big enough to read but not so big it looks like you're writing a children's book. Do not reduce your font size below 10 points just to fit a lengthy resume onto one page.
Use 1-inch margins on the top, bottom, left and right.
Use an adequate amount of white space that contains nothing at all.
Strive for a balanced page where all the elements are distributed in an eye-pleasing manner. For example, don't put a bunch of text at the top and nothing at the bottom, and also avoid bunching all your text to the left.
The best way to ensure that your resume is well-designed is to use a professional resume template that you can quickly adapt to your own experience.
Key takeaways for an accounting assistant resume
Create an accounting assistant resume that reflects your eye for detail, professionalism and accuracy.
Include the essential five elements of any resume but avoid anything else, and try to hold your resume to one page.
Be aware of ATS systems, and tailor your resume to match the needs of the employer as much as possible.
Deliver a CV that looks as good as it reads by following sound layout and design principles.
Check out our adaptable accounting assistant resume sample for more ideas on creating your own.