A baking resume should detail every aspect of your craft – your technical skills, your variety of baking accomplishments as well as where you have worked. Baking for high-end weddings is very different to baking for corporate catering. Write a baking resume that is tailored towards securing your ideal next job. Prepare the ingredients for success and you will get the outcome that you deserve.
Although we are not experts in sourdough recipes, we can give you plenty of help with your resume. Resume.io offers in-depth resume guides and resume examples for 350+ professions and an intuitive resume builder will make the writing process easy.
This resume guide and our baker resume example will explore:
What a baker does on a daily basis
Tips and tricks to make the most of the space on your baking resume
Deciding on the optimal format for the resume
What to include in each resume section (summary, work history, education, skills)
How to design your resume like a pro – presentation is everything.
What does a baker do?
Whether you are baking different bread types, decorating cakes, maintaining equipment, researching new ingredients, or experimenting with different recipes, every day is different for a baker. In the social media led world, your online following is crucial for driving new business and you will likely have a good eye for a cake photo. Your attention to detail is second-to-none and you are highly organized.
Bakers in any kitchen also need to be able to work closely with others. Whether you are dealing with suppliers, specifying the requirements with a customer, or working closely with colleagues, as much time will be spent chatting with others as it is in front of a warm oven. You need the stamina to be on your feet all day and the nimbleness of mind to deal with unexpected setbacks. Baking is far from always predictable, and you have to be able to improvise at the drop of a hat.
Whether you love to prepare pretzels, loaves, baguettes or cakes, your passion for baking should shine through in your resume. Describe how your creations bring that wow factor.
Job outlook and salary for bakers 
The bakery business is profiting from improvements in culinary technology, but the creativity of a baker will never be fully replaced by a machine. Bakers will continue to be in high demand for the foreseeable future. 
There are currently an estimated 191,000 bakers in the United States, with an estimated job growth of 7.6% over the next decade. Manufacturers are increasingly turning to automated equipment, but the inherent creativity of the role will ensure solid job prospects in every hospitality setting and restaurant.
The median annual salary for a baker is more than $52,750 according to Comparably with the average in San Francisco reaching $79,641 (51% more than the U.S. average). They must really like their bagels. California has the largest number of bakers in the U.S.
How to write a baker resume
Every baker knows the importance of following a recipe. Here is the list of ingredients for the baker resume. You should ideally share them in this order, although as always there is room for individual creativity:
The resume header
The resume summary (aka profile or personal statement)
The employment history section
The resume skills section
The education section
The hiring manager needs to feel that the baker resume has been written for them. It should zero in on the types of experience that they are looking for, talk about the subset of customers that they serve and describe the sort of person who will thrive within their company culture. If any of these aspects fall short of the mark, then the baker won't even be invited to an interview. Adjust the tone and content to hit the right notes.
It is also important to consider the vocabulary that you are using in your baker's resume. The hiring manager will feel like you are one of the team if you talk like them, but you should also try to mimic the language in the job description so that the ATS (applicant tracking system) software sees you as a viable prospect. If you do not play the "keyword" game to a certain extent, there is a real risk that your resume may not be read by a human at all.
Being honest about who you are will mean that the hiring manager will hire you for who you are rather than a projection of who you would like to be. You will find a job that you will enjoy and hopefully find a boss that you will get on with. Honesty is the best policy.
Choosing the best resume format for a baker
The resume format should read like a regimented set of instructions to a colleague. It should showcase exactly what it needs to, with no distractions. Efficient communication is key. Sharing your career history in reverse-chronological order is most normal, although if you wish to focus on each of your baking competencies a functional resume may work as well. What you can bake now matters much more than what you could bake five years ago.
There are alternative formats available – a combination of career history and functional experience might also work from some employers. If where you have previously worked is important, stick with the more traditional employer-led variant.
Should bakers include a link to their creations in their cover letter?

Yes, without a doubt. While some bakers might choose to bring their creations to an interview, at the initial stage it is enough to link to a portfolio with photos, customer recommendations and maybe a list of past clients / events. This is normal for the more creative roles.
Resume summary example: your tastiest morsels
If you had just one plate to show off your best bakery creations, what would you include and how would you present them? That is the purpose of the summary in a baker resume.
The hiring manager will receive multiple resumes, so these few lines are where you shoot your shot. While they can't taste or even see your creations on the resume page (although you should send a link to a portfolio of pictures), you can transport them with your words into your kitchen as you take your bakes out of the oven.
Capture their attention with the resume summary and they will want to read more. You can let them know why this role will be your ideal next move, share your greatest career accomplishment, tell them what you are like to work with in the kitchen and shed a light onto the personality behind the baker. Every baker pours their emotions into their creations – if you share your "why" you will bring your future boss closer to you.
Adaptable resume summary example
Passionate and innovative baker with 8+ years of experience applying trusted and modern baking techniques to create cakes, cookies, breads, croissants, éclairs, and more. Passionate about cake decorating and French pastry.
Employment history sample: sweet and savory baking journey
Where you have worked in the past (and how long you worked there) will tell a prospective employer much about your ability and capabilities. Hopefully you can boast of a career at similar establishments with a growing sense of seniority as your career progresses. Use each employment section as a chance to show off your soft skills as well as the technicals.
Use bullet points to good effect. You will have a vast range of baking achievements to share, so focus on the quality of your work as well as the quantity. One perfect wedding cake if shared on social media by the right person can bring huge amounts of revenue and PR benefits. Which accomplishments would impress your next employer most? You may have to tailor these for each job that you go for, but it will be worth it.
If this is your first baker job, delve back into your culinary experience for voluntary roles and apprenticeships. Show that you have the organizational and teamwork skills and make it very clear that you are a great learner. You don't need a degree to be a baker, but you do need a clear head and a streak of perfectionism. 
See the resume sample text below for an example of a perfect work experience section.
Adaptable resume employment history example
Baker, Alison's Bake Shop, New York 
October 2017 - May 2022 
Worked as an energetic, collaborative, and professional team baker.
Worked with the baking team to ensure quality and consistency of our artisan products.
Baked a variety of cakes, cookies, loaves, scones every week.
Baked an assortment of breads, including baguettes, ciabatta, brioche, and multigrain breads.
Weighed flour and other ingredients to prepare dough each morning.
Prepared fillings and glazed pastries.
Routinely cleaned kitchen equipment and tools before use.
Properly managed and adjusted oven temperatures to ensure precise baking.
Prepared custom-made pastries based on the preferences of customers.
Made and decorated an average of 10+ cakes per week.
Cake Baker, Dolce Dolce, New York 
April 2012 - July 2017 
Worked to uphold the stellar reputation of this popular cake shop by consistently producing extraordinary cakes that met and exceeded the expectations of customers.
Effectively managed my own daily and weekly timeline to ensure punctuality and productivity.
Followed all standard operating procedures and health and safety plans.
Mastered all aspects of the cake making process including: scaling, mixing, assembling, and decorating.
Remained up-to-date on the latest baking techniques and trends and constantly strived to be more creative with cakes.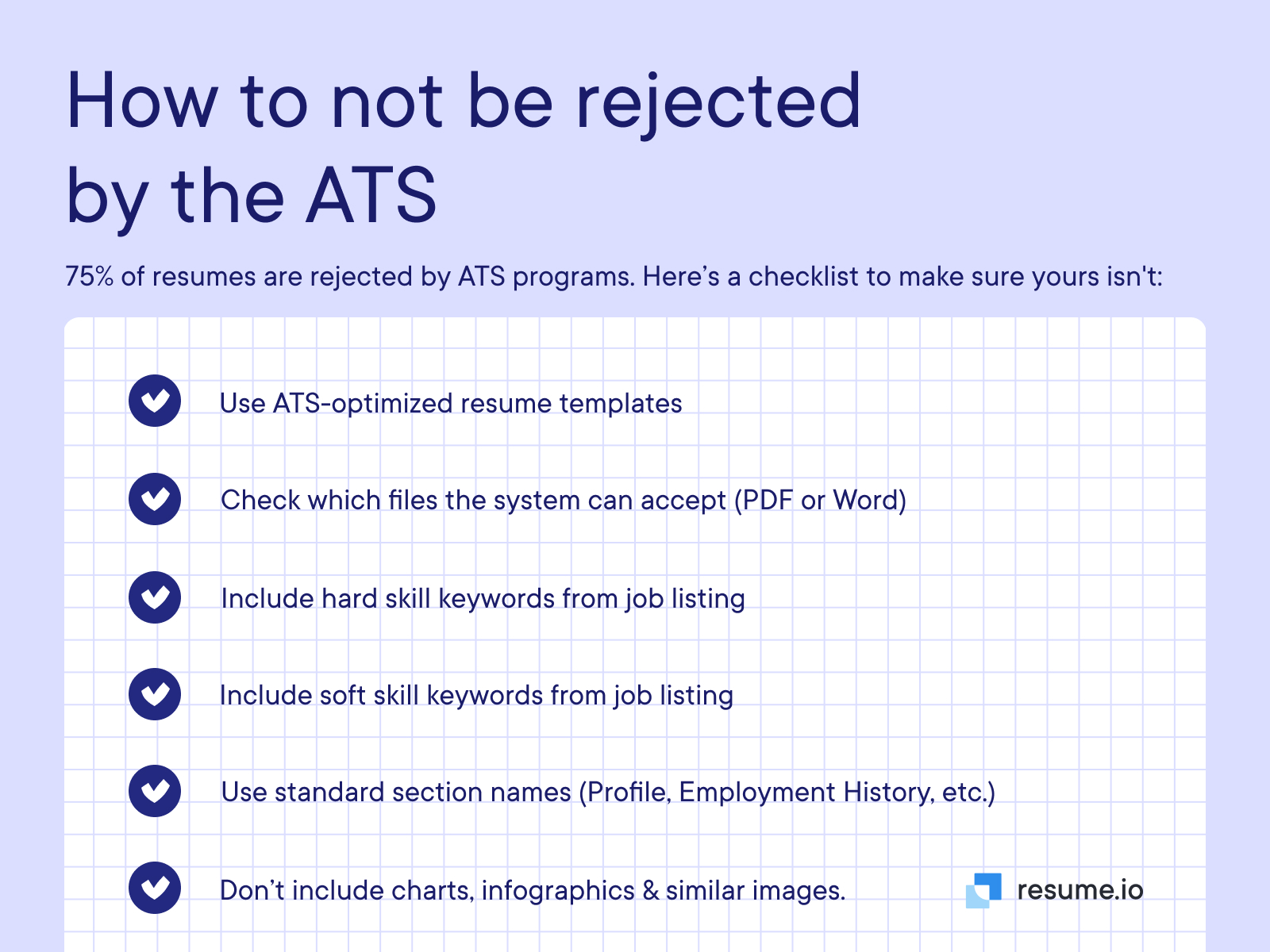 CV skills example: well-rounded attributes
The hard skills of a baker are central to getting their next job. Study the job description carefully and make sure that your CV includes all the required skills in the skills section as well as the employment history.
Go one step further, if possible. Think about the skills that have been most difficult to perfect and make them the heart of your baker CV. If it has been hard for you, it will be hard for others. Many other bakers might just stick to the easy stuff. A lifetime fascination with improving your baking skills will be a green flag for a potential employer. They will want to help you learn and develop even further.
Make a long list of your skills and then prioritize the ones that you think will impress the most (whilst not forgetting the basics for the sake of the ATS).
Expert tip
Find the right mix of hard and soft skills.
Bakers need to work closely with others, so soft skills such as communication, active listening, influencing and creativity are just as important as the technical hard skills. Hard skills are easier to teach, so someone with natural soft skills will be a far more attractive hire. 
Aim for a mix in the skills section – and back the skills up in the resume text itself.
Adaptable resume skills example
Baking and Pastry Making
Chocolate Confections
Inscriptions and Piping
Customer Service
Effective Time Management
Safe Food Handling
Baker resume education example: lifelong learning is key
While bakers do not require formal qualifications to get started, there are many prestigious bakery schools and training courses that would look fantastic on your resume. If you have been a baker for five years and not invested in your professional development, then there is something wrong. Share the courses and seminars that you have attended and make sure that you drop any big names that you have worked with / learned from. You learn baking skills from trial and error, but you can also learn a great deal from others.
A high school diploma would be the lowest academic requirement, but many top-end bakers have also been to university and turned to baking later in their careers.
The resume example text below shows how to include your education on your resume.
Adaptable resume education example
International Baking and Pastry, Lincoln Culinary Institute, New York 
September 2010 - May 2011
Resume layout and design: perfect the look
Presentation is almost as important as the taste for any baker. Our eyes consume the bakery treats long before they get anywhere near our mouths and they are already telling our brains whether we think that it will taste any good.
Such snap judgments are true about the "taste" of a baker's resume.
Make sure that you choose a classic and professional design with plenty of white space to let the hiring manager think about what they are reading. Align the columns, make headings clear with bold type and maybe (slightly) bigger font sizes. You might choose to splash the resume with a bit of color, but don't go too far. It is the content that should seek to impress.
Finally, proofread the document! Ask a friend to read it to check that it sounds like you and then run it through an online grammar checker such as Grammarly. Any mistakes will not reflect well on your attention to detail.
Expert tip
Choosing the right font for your application.
Hiring managers need to be able to read your resume with ease. One of the fonts recommended for PDFs by the Bureau of Internet Accessibility should do the trick:
Times New Roman
Verdana
Arial
Tahoma
Helvetica
Calibri
The customizable resume templates from Resume.io will help you to take the hassle out of resume design. They are professionally designed and will help you to avoid any formatting issues. You want the hiring manager to see what you see.
Key takeaways for a baker resume
Bakers need to share the full spectrum of their career story on their resume: their achievements, skills, personality and a link to their baking portfolio
Try to convey a sense of what it is like to work with you – you will work with multiple partners. Describe how you are able to interpret customer needs.
Make use of the right keywords to pass the ATS test and make you seem like one of the team. Setting the right tone will be the first step towards that magic interview.
Use our adaptable resume sample and online resume builder to find the right look for your baker resume. Presentation is everything in baking – make the hiring manager's mouth water.