So, it's time to put on your writing hat and prepare your engineering manager resume. While you may be the master of developing code and your team, it can be daunting to commit your experience to paper. The good news is that as an engineering manager, you've got experience and a story to tell.
We're here to help you decode that story into a resume that does your professional journey justice, and make sure the hiring manager thinks so too! If after reading this guide you still want some extra help to get there, you can check out our other free resources and resume examples.
You've got professional experience, and we want to help to make sure that comes across.
So, let us help you engineer a resume that performs! This engineering manager resume guide and the corresponding resume example will cover the following topics:
What does an engineering manager do?
How to write an engineering manager resume (tips and tricks)
The best format for an engineering manager resume
Advice on each section of your resume (summary, work history, education, skills)
Professional resume layout and design hints
What does an engineering manager do?
As an engineering manager, you are not only responsible for supervising the quality of a product. It's also your job to progress the potential of your team! You likely have a love for code and developing software products and services, but what about the people you work with? 
Regardless of what sort of technology stack you're dealing with, it's likely that the success of project delivery will depend on your ability to find opportunities for your team to work better.  Championing your team members and helping them develop their talents, as well as recruiting new talent, is a huge part of that. 
That's not to mention the other stakeholders you'll have to interact with during the duration of a project. Despite the stereotypes of engineers and IT professionals keeping to themselves, being a people person is a must!
Statistical insight
How much do engineering managers earn?
According to the U.S. Bureau of Labor Statistics, in 2021 the median annual wage for professionals employed in computer and information technology occupations was $97,430. That's almost double the median annual wage for all occupations!
If you have chosen to go down the software developer track, which you likely have as an engineering manager, then the average salary is even higher than that at $109,020.
How to write an engineering manager resume
When writing your engineering manager resume, tweak the tone and content to match the job you're applying to. Researching the company and its work culture so you can understand its values and level of formality is one way to do this.
Regardless of where you will be working, there are a few standard sections that any top engineering manager resume needs to include. Your resume should contain the following elements:
The resume header
The resume summary (aka profile or personal statement)
The employment history section
The resume skills section
The education section
The structure of your resume shouldn't change. However, that doesn't mean that there's no room for you to show off your range of skills, from agile software development to stellar hiring choices, and beyond! In the rest of this guide, you will learn how to complete each section thoroughly to impress the hiring manager.
Expert tip
ATS: Integrate those keywords
As a tech professional, you should be no stranger to the algorithms and technologies that infiltrate every aspect of our world. When it comes to hiring it's no different! Applicant Tracking Systems (ATS) will scan your resume before any human does. In fact, if your resume doesn't satisfy the algorithm, it won't make it in front of the hiring manager's eyes.
The ATS filters out any resumes that don't adhere to specific criteria. These criteria are usually based on the presence of keywords. So make sure that you read the job ad thoroughly for clues on the most important keywords to use in your resume. Then make sure to include them where appropriate in a way that feels natural!
Choosing the best resume format for an engineering manager 
As an engineering manager, you're probably not new to the job market. Even if you've pivoted careers, you likely have past professional experiences. That means the reverse chronological resume format is best, so you can prioritize your employment history. 
Remember that the best resumes are concise and to the point. Try to keep yours to a maximum of one page. However, that doesn't mean that you can neglect the bits of your resume that don't refer to your employment history. In the rest of this guide, we'll talk you through how to fill out each part of your engineering manager resume, section by section.
Resume summary example
Your resume summary is the place to introduce your professional profile. Like any good engineering manager knows, there's more to the job than ticking boxes. So use this unique space on your resume that allows freeform writing to show off that all-important personality!
Don't forget that you're still limited to just a couple of sentences. So, remember to pick out one or two things that differentiate you from others in your field. Is it your holistic approach to team management that comes from your unconventional entry into the field? Or perhaps your impressive collection of accolades? Whatever it is, this is where you should let it shine in your resume example.
Keep in mind that each workplace will be different. Of course, you can't change the experiences that you have. However, there are many tricks to frame your resume in different ways depending on the job you're applying for. This is one of the sections that you can really tailor to the job you're applying to. That's right - your resume should be personalized to each different job application for the best results.
If you need some inspiration on how the language and accomplishments you choose to highlight in this section could differ, check out our senior software engineer resume example, IT project manager resume sample, or software engineer resume sample. You can find an example summary in our engineering manager resume sample.
Adaptable resume summary example
Detail-oriented Engineering Manager with a strategic mindset geared toward ensuring project success. Adept in all aspects of project management, including design development and project logistics. 
Employment history sample
Engineering managers are usually also team leaders. So, it's no surprise the employment history section is the focus of your engineering manager resume. Your potential employer wants to see how your past experience shaped your ability to manage complex projects, and the people who execute them!
Using the reverse chronological order, your most recent employment should be listed at the top. For each previous job role, you need to create a subheading with the job title, employer, dates of employment, and location. Underneath this, include a concise bullet-point list of the main responsibilities and accomplishments that are relevant to the job to which you're applying.
In order to make each list compelling, reach for the most impressive and pertinent information you think the hiring manager would like to know. You can make your writing more convincing by using active verbs that really paint a picture of how you carry out your work. For instance, rather than "Managed stakeholder communications", try this: "Engaged stakeholders in quarterly focus groups to increase revenue opportunities". See how much more vivid and impressive the picture becomes for the hiring manager?
Adaptable resume employment history example
Engineering Manager, Reaffirm, Albany 
January 2018 - Present 
Foster and encourage an inclusive team culture conducive to success.
Oversee engineering teams of 40+ to deliver commitments aligned to achieve strategic product priorities.
Work to inspire the engineering team to achieve a high level of technical productivity and reliability.
Plan, design, and execute to ensure engineering excellence.
Support technology solutions development across multiple product areas.
Engineering Manager, Sidco Solutions, Albany 
March 2014 - December 2017 
Collaborated within and across teams to design, test, implement, and support technical solutions.
Oversaw software development and application production support.
Worked to ensure the craftsmanship, security, availability, and scalability of solutions.
Made important decisions regarding strategic products of engineering teams to meet overall business objectives.
Established and maintained strong relationships with third-party vendors and technology service providers.
Effectively managed the allocation of 30+ people and financial resources for technology engineering.
Expert tip
Numbers talk
Want to really drive home the value that you added to your previous roles? Statistics and figures can be a great way to illustrate this. Maybe you met a big deadline early or completed a project under budget.
Put it into perspective for the hiring manager by attaching a percentage or figure to the accomplishment! You owe it to yourself to do your achievements justice.
CV skills example
As an engineering manager your skills are varied. So your CV skills section should highlight that! List several skills you think are paramount for the role. You can base this on what you know about the company and the information from the job listing.
This is a great spot to include some of the keywords that the ATS will be looking for. However, also consider balancing the hard and soft skills that you include. Hard skills are job-specific abilities such as a coding language or knowledge of a software. As a tech professional, your engineering manager CV will include proof of many hard skills. 
However, your skills section should also include some soft skills. After all, you aren't just any old team member. You're an engineering manager, so the way that you conduct yourself and your team will be just as important in landing that dream job. Soft skills refer to how you carry out tasks such as your communication and problem-solving skills. The engineering manager resume sample can give you some further inspiration on the skills section!
Adaptable resume skills section example
Advanced Software System Knowledge
Engineering Principles
Business Development
Agile Project Management
MicroStrategy Experience
Java Programming
Leadership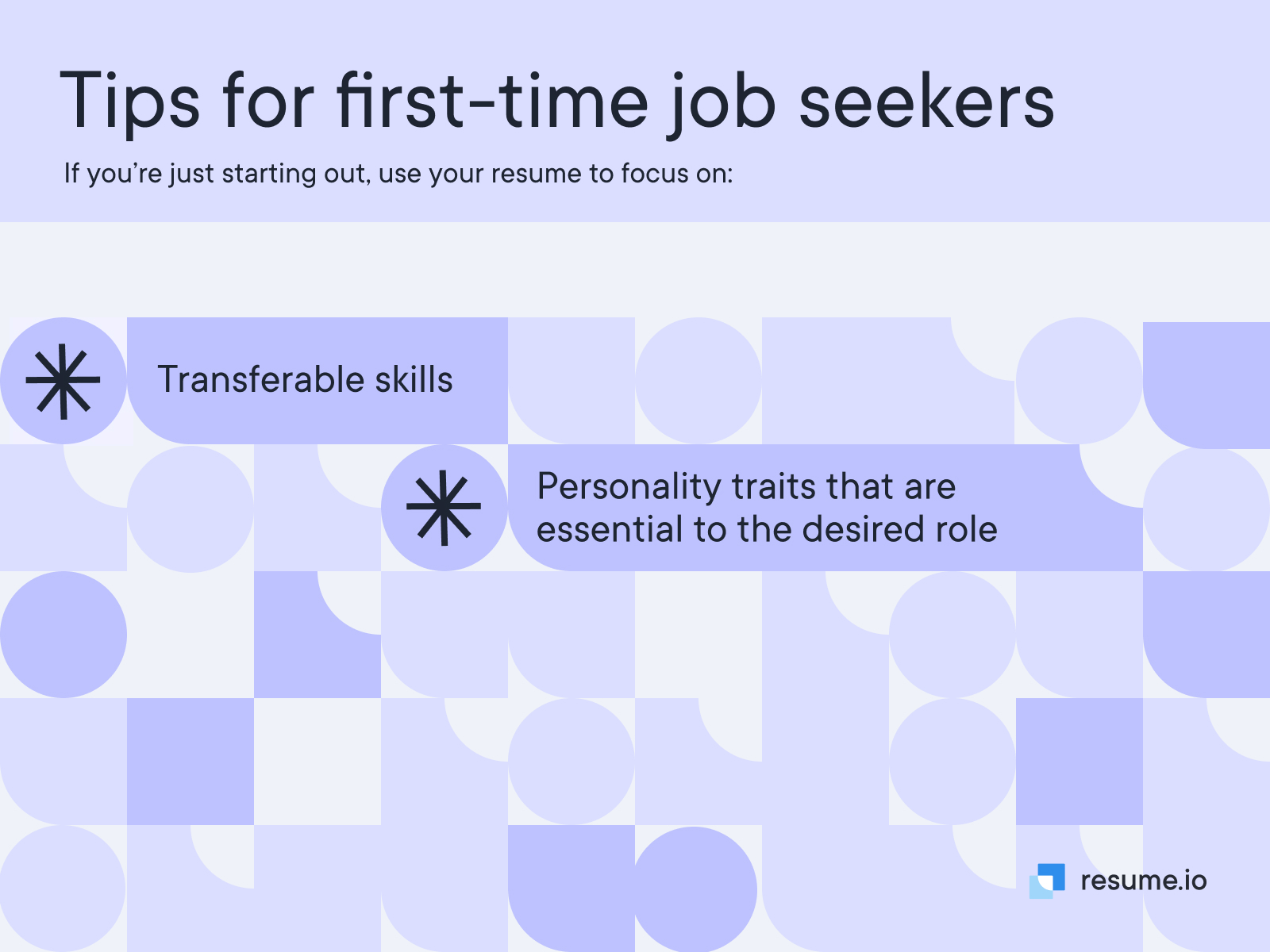 Engineering manager resume education example
Just like the employment history section of your engineering manager resume, your education section should be listed in reverse chronological order. Include a subheading that includes the education institution, name of your course or degree, dates attended, and location. 
If you have post-graduate education, it's generally acceptable to leave out your high school education. To go a step further, you can also add some bullet points underneath the subheading if you have any accolades or important achievements that you want the hiring manager to know about. 
You can opt to include any further training you may have here or add it in a different section. If you have just a couple of certifications, it's also acceptable to add that to the skills section. It all depends on what you identify as important to the job you're applying for. Don't fall into the trap of thinking that all engineering manager resumes need to look exactly the same! Check out our software developer resume sample if you want some more ideas on how to navigate this point.
Adaptable resume education example
Bachelor of Science in Software Engineering, State University of New York at Albany, Albany 
September 2009 - May 2013
Resume layout and design: ease and intuition
Your engineering manager resume is no different than the interface of the products you help to create. They have to be easy to navigate, pleasing to look at, and intuitive. That's why a clear layout is important. It should stand out but be easily skimmable for the hiring manager. 
The extra time to format your resume and make it presentable will always be worth it. However, if visual design is not your forte - or you just want to save time - then consider using one of our resume templates. You can choose from a range of designs that are professionally designed and field-tested. Plus, you'll save frustration on finicky formatting.
Key takeaways for an engineering manager resume
Hook in the hiring manager with a compelling and personalized summary.
Optimize your keywords for the pesky ATS.
Use active language to move the hiring manager and paint a vivid picture of your value.
Show off your unbeatable balance of hard and soft skills.