From scooping ice cream to mowing lawns, summer jobs are the stuff of every great teen movie. In real life, they're also a great way to gain valuable work experience and earn some newfound spending power. 
Summer jobs are varied but they generally have a few things in common: the job seeker is generally a student or young person, they're entering the workforce without boatloads of experience and they're looking for a temporary gig. So how do you craft the perfect summer job resume that gives you an experience to remember?
Resume.io is here to help. This resume guide, along with the corresponding summer job resume example will cover the following topics:
What is a summer job?
How to write a summer job resume (tips and tricks)
The best format for a summer job resume
Advice on each section of your resume (summary, work history, education, skills)
Professional resume layout and design hints.
Expert tip
While this guide will generally cover everything you need to know about landing a summer job, you can browse our library of 300+ resume examples for more insight into specific job titles you might wish to apply to.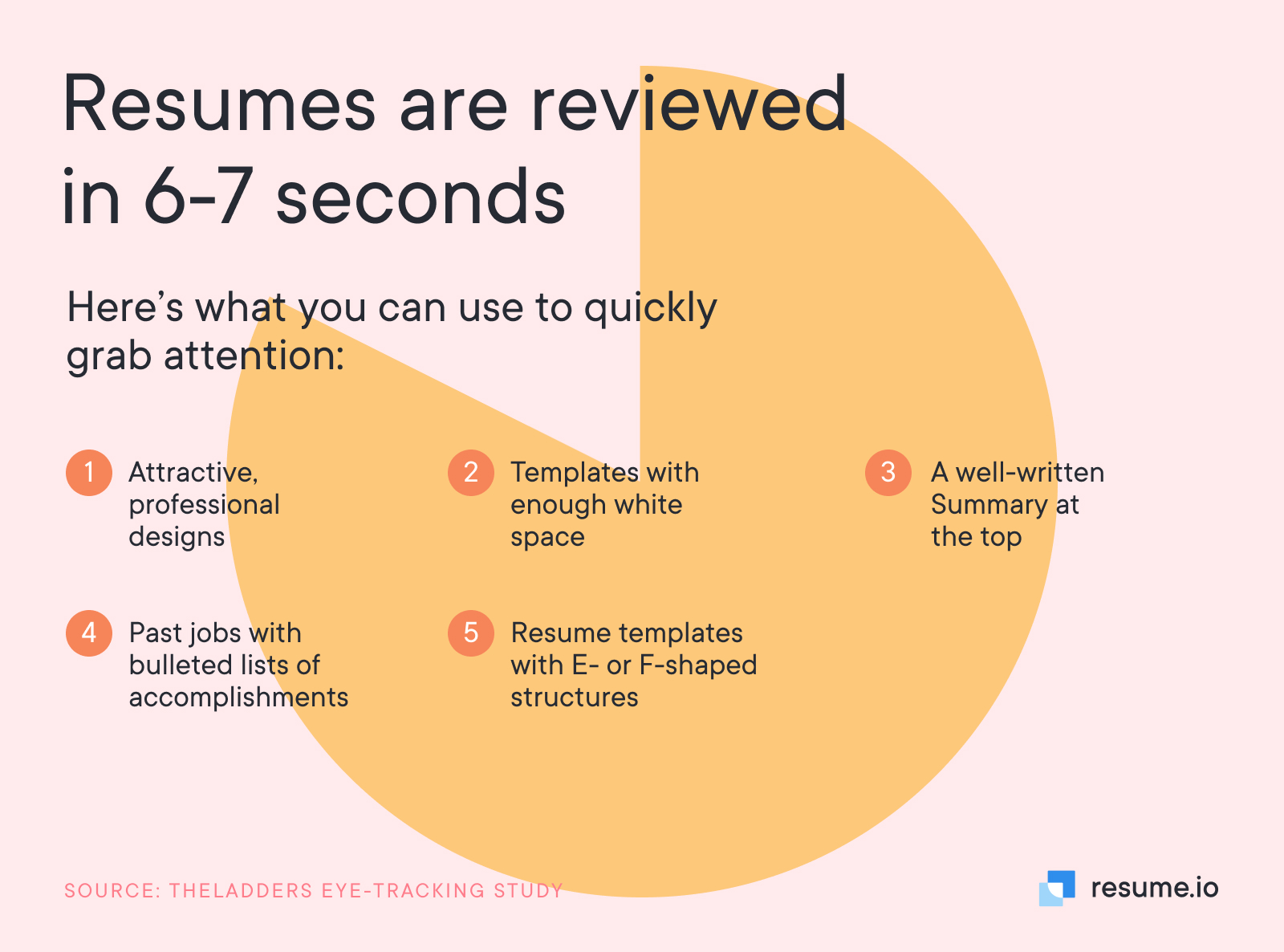 What is a summer job?
While a summer job might seem pretty self-explanatory – i.e. a job you do in the summer – there are a lot more cultural nuances around the idea of a summer job. Often the first stepping stone for teenagers home from school for summer break, a summer job is usually an entry-level and part-time gig. These jobs might be formal employment, or they may be tasks performed for family and neighbors paid in cash. While a summer job can be any sort of employment in the summer, there are certain types of positions that often lend themselves to these requirements:
Lawn care worker
Babysitter or nanny
Shop assistant
Ice cream parlor employee
Grocery store associate
Amusement park or mini golf attendant
Movie theater worker
Lifeguard
Tutor
Camp counselor
How to write a summer job resume
A resume for a summer job will need many of the sections commonly found on CVs. Here's what to include: 
The resume header
The resume summary (aka profile or personal statement)
The employment history section
The resume skills section
The education section
The nuance of writing a resume for a summer job usually comes down to making the most of your limited previous experience. It's important to look for other activities or educational roles that require a similar skill set to the job you're applying for. Use these as leverage to show the employer that although you've never worked as a camp counselor before, the time you tutored middle school students in the science lab was great preparation.
Choosing the best resume format for a summer job
The best resume format for your summer job will largely depend on how much previous work experience you have. If you're lucky enough to have been previously employed, then the reverse chronological resume format is the way to go. That's because this structure focuses on an employment history section where you can place relevant past jobs to show the prospective employer you're capable of filling the role.
If this summer job is going to be your first, then the functional resume format can be a great option. This format is designed specifically for job seekers with limited work experience. The employment history section is understated (or sometimes nonexistent) and the resume focuses on your skills instead. If you have only one or two jobs to show, you may consider using a combination of the functional and reverse chronological formats.
Resume summary example
The resume summary is a key section, especially when looking for your first summer job. In these 3-5 sentences, you'll be able to speak directly to the employer to tell them about your goals, motivation and experience. Make sure to write in a positive and professional tone here. The summary is a great section to focus on when you don't have much previous experience. Check out the summary from our adaptable resume sample below.
Adaptable resume summary example
Hardworking and motivated college student seeking seasonal employment in the landscaping industry. Adept in a variety of lawn care tasks and familiar with common power tools. Ready to apply experience in golf course upkeep to commercial landscaping projects.
Employment history sample
If at all possible, it's best to include an employment history section on your resume. If you don't have much to show here, you can include volunteer positions, temporary gigs and school activities. Use the bullet points below each entry to call attention to your responsibilities and skills – especially as they relate to the job you're applying for. Below you'll find the employment history section from our adaptable resume sample.
Adaptable resume employment history example
Summer Golf Course Assistant, Three Horses Golf Club, Boulder
May 2021 - Aug 2021
Served as a seasonal golf course assistant working closely with the superintendent and assistants in all daily maintenance operations.
Assisted with all mowing practices and hand watering.
Helped with irrigation repair and troubleshooting.
Assisted with pesticide applications and fertilizer applications.
Recognized for positive attitude and willingness to learn and grow.
Store Associate, The Home Depot, Boulder
Sep 2019 - Nov 2020
Worked as an enthusiastic and dedicated store associate handling a variety of assigned tasks and daily responsibilities.
Provided fast and friendly service by approaching customers to assess their needs and offer assistance.
Provided customers with accurate information on product features.
Worked to maintain the in-stock condition of assigned areas and ensured that they were clean, safe and easily accessible.
Provided a safe working and shopping environment by following all safety policies and standards.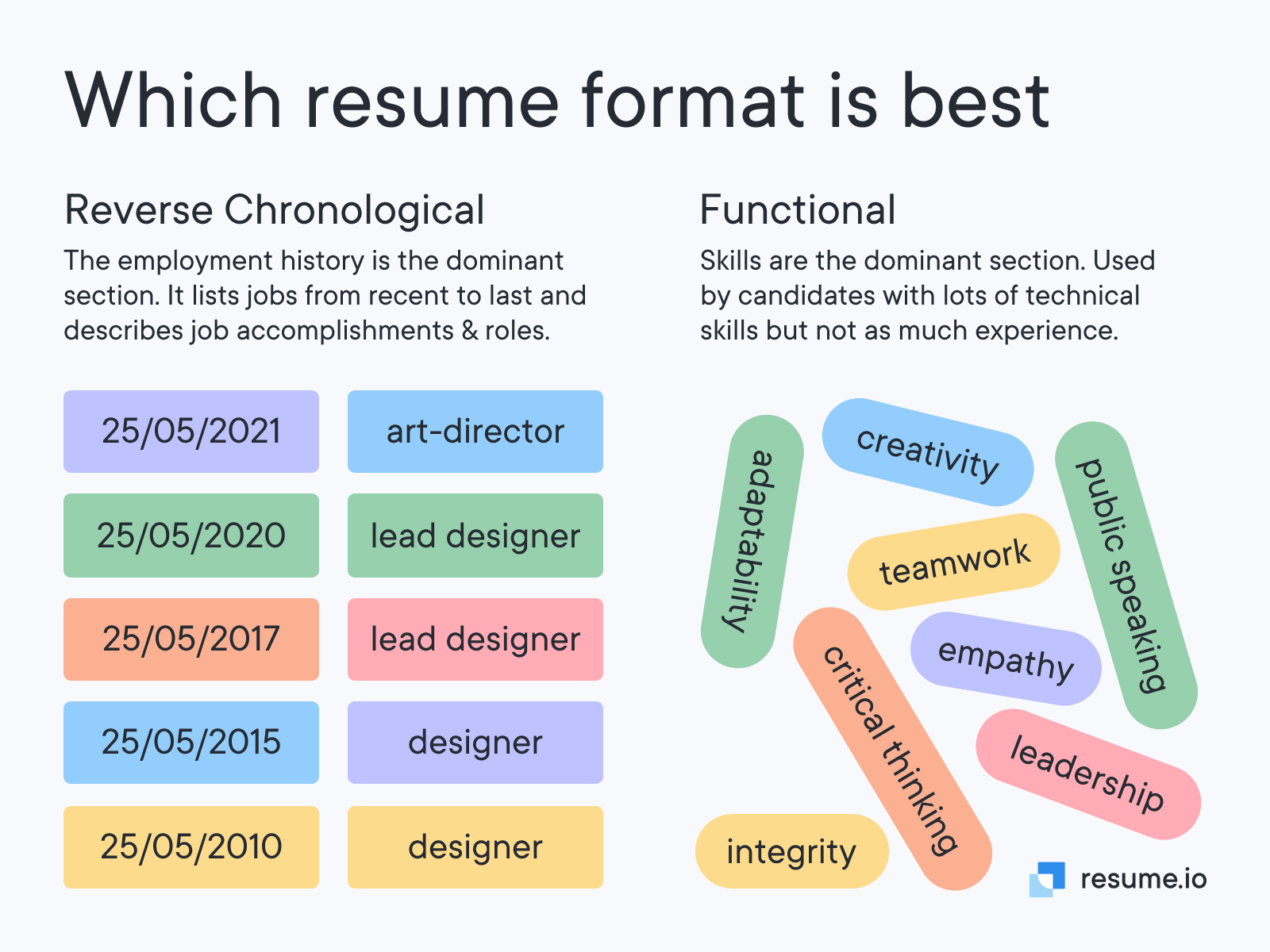 CV skills example
The skills section of your CV takes center stage when it comes time to apply for a summer job. Make sure to point out the key competencies that make you great for the role, and don't forget to include a mix of hard and soft skills (technical abilities versus personality traits). If you have any special skills or areas of expertise, this is the place to add them to your CV. See the skills resume example below.
Adaptable resume skills example
Adaptability
Time Management
Detail-oriented
Good Communication
Ability to Learn Quickly
Mowers and Weed Eaters
Irrigation Systems
Summer job resume education example
If you're applying for a summer job, chances are you're a student with some education to show. This is the section to shine. Make sure to list your high school diploma and college degree along with the name of the school, location and dates attended. If you're still completing your education, it's perfectly acceptable to add a degree in progress along with your expected graduation date. You can also add relevant coursework or your GPA if it is impressive. See the education section resume example below.
Adaptable resume education example
University of Colorado at Boulder, Bachelor of Science in Sports Management
Sep 2018 - Present
Walter Johnson Technical High School, Denver
Sep 2014 - May 2018
Resume layout and design
The layout and design of your resume is a quick and easy way to make your application stand out among other entry-level candidates with similar skill sets. Make sure to include a healthy balance of white space to text and use the same, professional font styles and sizes throughout your resume. An attractive header with a pop of color can make your resume stand out and align your image with that of the company. You may even want to use different looks for different types of jobs. Luckily, a resume template can make it easy to switch up your design.
Key takeaways for a summer job resume
Summer jobs are a great way to get some work experience and make extra cash, but you'll need a well-organized resume to stand out from other candidates.
If you don't have much experience to show, a functional or combination resume format can help you focus on your skills instead.
Check out our summer job resume sample for more ideas on creating a great layout.