If you're looking for seasonal work, spending summer days ensuring campers stay safe and have a wonderful experience is a great way to go. A camp counselor resume that shows off your fun and creative side while also highlighting your safety experience will help get you there.
Whether this is your first summer job or you're a camp veteran, using a resume-building website can give your application a boost. We offer resume guides and resume examples for more than 350 professions that you can use as inspiration. When you're ready to create your camp counselor resume, consider trying our easy-to-use resume builder.
This resume guide, along with the corresponding resume example will cover the following topics:
What does a camp counselor do?
Tips for writing a camp counselor resume
The best format for a camp counselor resume
Advice on each section of your resume (summary, work history, education, skills)
Professional resume layout and design hints.
What does a camp counselor do?
Camp counselors make work at day camps or sleepaway camps. Camps may provide general programs or focus on one skill or sport. Counselors may specialize in arts and crafts, swimming, or any other activity the camp provides or they may lead a group of campers through the day. 
Above all, camp counselors take responsibility for the campers in their charge. Because of that, they should have basic knowledge of first aid and safety procedures. The best camp counselors also know how to manage group dynamics and create an atmosphere of inclusion.
Camp counselors are expected to develop and alter activities to fit the needs of their campers. Some are specialists, such as sports, science, or art instructors, but all will act as teachers and mentors. Campers often form a bond with counselors, so a warm, friendly personality goes a long way.
Expert tip
Start looking early
Although camp may not start until late spring or early summer, you should get your camp counselor resume ready early. This not only shows that you are eager for the experience, but it will give you the widest range of opportunities.
Early spring is a perfect time to get those applications out there. Some localities also sponsor camp counselor job fairs, so be on the lookout for those as well.
How to write a camp counselor resume
Before you get down to the details of your camp counselor resume, you need to know what sections it comprises. Your CV should contain the following elements:
The resume header
The resume summary (aka profile or personal statement)
The employment history section
The resume skills section
The education section
While the sections of your resume are standard, the resume itself should not be. Make sure you adjust your resume for each different camp because each one will have slightly different requirements. Plus, this adjustment will help you overcome the Applicant Tracking System (ATS).
Expert tip
Beat the ATS
These days when you apply online, you are often inputting your data into an ATS. This software is used by human resources departments to streamline the application process. They rank resumes based on algorithms that include keywords and phrases linked to the specific job.
The best way to get a higher ranking is to insert those important keywords and phrases from the listing into your camp counselor resume. That means personalizing your document for every job. This method also signals to the hiring manager that you understand the requirements of the job and are willing to take the extra time to speak directly to them.
Choosing the best resume format for a camp counselor
You may be a student or a teacher who has summers off. For this reason, your camp counselor resume may be more suited to a hybrid format instead of the reverse chronological order format we usually recommend.
If possible, use chronological order because this resume format makes it easier for hiring managers to track your work history. Another option may be to list your school year work and your summer work separately to highlight your camp experience.
Resume header
The main purpose of your camp counselor resume header is to display your name, email, and phone number so that the hiring manager can contact you for an interview. It is also the only place to add a design element that leaves a positive and memorable impression.
Because you're aiming for a job that requires a fun, creative personality, we suggest adding a bit of light-heartedness to your resume header. If you're a specialist, use an icon that represents your expertise or simply add a little color or a summery image.
Resume summary example: sunny disposition
Personality plays a large part in your role as a summer leader and there's one place to let it shine – the summary of your camp counselor resume. The message you need to deliver is that not only are you reliable, but you know how to make camp fun. 
You have about four lines of text to explain why you want the job and why you'll be great at it. Use strong descriptive words and relate a successful activity or social event you created or led. Talk about your love of children and teens or your expertise in the area in which you wish to specialize. 
Consider using an anecdote that shows how you connect with youths or coworkers since camp is a very collegial environment.
If you're having trouble finding inspiration for your summary (since it's the most free-form writing section on your resume), you can find additional writing material in our related resume examples including:
Adaptable resume summary example
Enthusiastic and reliable Camp Counselor with a love for working with children. Experienced in various competitive sports and team management. CPR, First Aid, and Red Cross Lifeguard certified and working towards a degree in Early Childhood Education.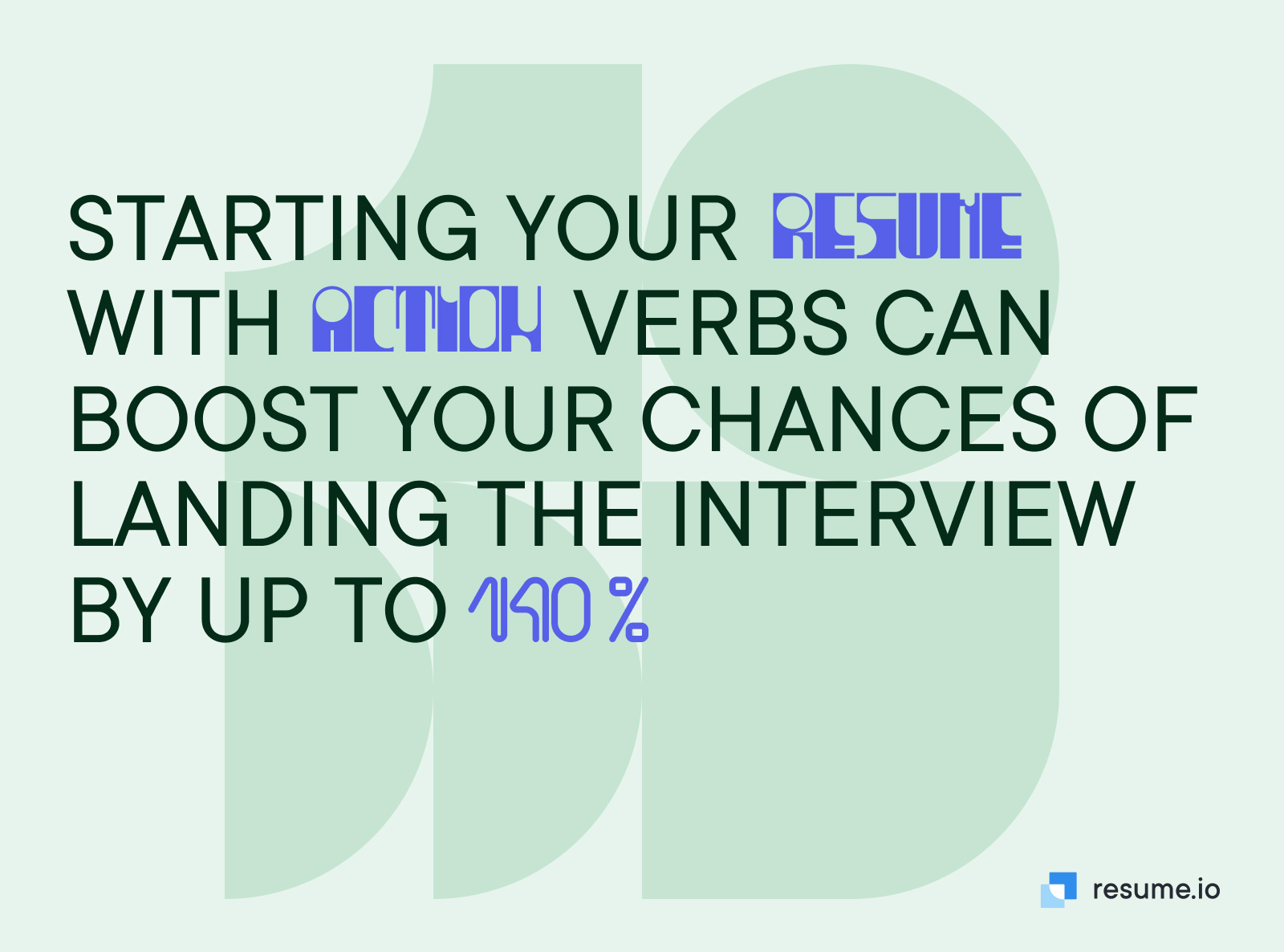 Employment history sample: highlight your past value
If you work as a teacher or other school-year employee, you have a great jump on your camp counselor resume. Your school experience is a perfect fit for a camp job, so use your employment history section to detail your successes with youth.
High school or college students looking for a first job experience, or first experience working with youths, can focus on volunteer activities, part-time work, or extracurriculars that show you have a sense of responsibility (and fun!).
Instead of recounting your work responsibilities, try to illustrate what you have accomplished or what you have added to the position since you began in the role. Employers want to know what you will bring to the role, not just that you can do the work. 
Adaptable resume employment history example
Head Camp Counselor, North Country Camp, Glastonbury, CT 
June 2019 - September 2022
Served as a dedicated and energetic Camp Counselor for 150 campers aged 7-11 for three consecutive seasons.
Oversaw 6 other counselors on my team and addressed any issues or problems with a positive attitude.
Remained organized and punctual, ensuring the smooth running of each camp session.
Kept accurate logs of camper arrivals and departures to ensure their safety.
Adhered to all camp policies and procedures.
Worked collaboratively with other counselors and staff to achieve productivity and support goals.
Remained knowledgeable about camp events and celebrations.
Effectively and frequently communicated with campers and families.
Fostered a warm and joyful camp environment at all times.
Worked off-season to market and promote camp programs and communicate with current and potential families.
Camp Counselor, Four Seasons Camp, Lakeville, CT 
June 2017 - September 2018
Worked as a summer camp counselor for two seasons in this arts-focused summer camp.
Remained friendly and helpful at all times.
Followed all camp rules and regulations to ensure the safety and satisfaction of all campers and team members.
Reported to a head camp counselor and supervisor.
Maintained accurate attendance sheets and incident reports.
Worked to promote unity and happiness among campers.
Helped to plan and facilitate art activities.
Do
Start each bullet item with an action word that describes your successes.
Add any positions that show good time management, reliability, or organization.
Don't
Pad your resume with unnecessary words to fill space.
Exaggerate your role – everybody has a first full-time job and camp hiring managers know that.
Camp counselor CV skills example: quality selfie
The skills section of your camp counselor CV is like a selfie of your top abilities. You want hiring managers to see in a glance what you will bring to the job and what you think are the most important qualities for a camp counselor to have.
While you certainly need expertise if you are applying for a specialist position, all camp workers need some specific hard and soft skills. While being fun is a great quality, you also need to know some first aid, how to handle emergencies and when to go to a superior if a problem arises.
Those skills are a must, as are dependability and responsibility, but the qualities that could make you a great counselor, according to Camp Navigator are great communication, curiosity, the desire to learn new things, resilience, problem solving, and creative thinking.  
Choose a blend of hard and soft skills to give a well-rounded picture of yourself as a potential employee.
Adaptable resume skills section example
Leadership
Teamwork
Knowledge of Child Psychology and Development
Knowledge of Basketball, Softball, Soccer, and Lacrosse
Time Management
Problem Solving
Visual Arts
Camp counselor resume education example
The education section of your camp counselor resume simply lists your academic achievements. If you are a high school student, you may list the school you are attending and your expected year of graduation. Add to that any classes you have taken that relate to the position at camp that you want.
For college students, the same applies, however, you should also list your completed high school diploma. You may also include your high school GPA if it is 3.0 or above.
For more experienced workers, you may leave off your high school diploma if you have earned higher than a bachelor's degree.
If this is your first job, you may consider placing the education section up above your employment history. This lets employers know that you are a student looking for a summer job experience. 
In any case, be sure to include any First Aid, CPR, or other certifications that enhance your application.
Adaptable resume education example
Associate of Science in Early Childhood Education, Housatonic Community College, Bridgeport, CT 
September 2020 - Present
Resume layout and design: balanced approach
The look of your camp counselor resume says a lot about you before anyone reads a single word. Visuals are powerful, so ask yourself: What am I trying to convey in that first impression? Camp counselors need to be energetic and creative, but also know how to set boundaries and follow rules.
Above all, your document needs to be easy to read. Choose fonts wisely for their legibility. This is not the place to get cute. Make sure your section headings stand out by choosing an opposing font style. For example, a sans serif for the text and a serif font for the headings.
Following these additional guidelines will help you find the balance between fun and games and strictly business:
Show off your style in your header with a small icon or design, but don't let it get in the way of your contact information.
Choose one or at most two colors to give your camp counselor resume a pop
Keep your margins at least one-half inch all around to avoid a cramped look
Proofread! Then have a friend or colleague do the same. You don't want to lose out because of a typo
Key takeaways for a camp counselor resume
Campers often think fondly of camp counselors years later, so your personality is a huge factor in your application – show it off in your summary and design
Yes, you need to be energetic and creative, but also add some practical qualities such as dependability and first aid knowledge to your skills section
Move your education section to a place of prominence if you are still earning your high school or college degree
Take the pain out of formatting and designing with an expertly-created template from resume.io.