Attending to the needs of learners who don't fit the mold requires flexibility and patience. To take the next step in your career (or to get your first job), you need a special education resume that shows off those skills as well as your knowledge of educational pedagogy.
You help students break down work into manageable parts, and here we do the same for your job application. This special education resume guide, along with the corresponding resume example will cover the following topics:
What does a special education teacher do?
How to write a special education teacher resume (tips and tricks)
The best format for a special education teacher resume
Methods for getting the most out of each section of your resume (summary, work history, education, skills)
Professional resume layout and design hints.
You don't create a curriculum from scratch every day, you use the tools at hand. Try the same for your special education resume. Online builders, resume templates, and resume examples such as the ones from resume.io will get you there faster. 
What does a special education teacher do?
Special education teachers work with students who have learning differences. The students may have Individual Education Plans (IEPs) or accommodations that must be met according to the Americans with Disabilities Act (ADA). These plans are called 504s.
Responsibilities of special education teachers include:
Creating or modifying curriculum and materials to fit individual student needs
Writing IEPs and 504 plans
Meeting with parents to discuss these plans and student progress
Working with teachers so that they understand student needs
Teaching classes
Monitoring student progress
Communicating with parents
Updating IEP and 504 plans as students progress and ensuring that all requirements of these legal documents are being met.
Special education teachers work at all levels, from pre-kindergarten through high school. Their roles are varied depending on the age of the students and the requirements of the school district.
How to write a special education teacher resume
You may be an expert at differentiation, but the structure of your special education resume is not the place to show that skills off. Instead, stick with standard sections. Your CV should contain the following elements:
The resume header
The resume summary (aka profile or personal statement)
The employment history section
The resume skills section
The education section
Choosing the best resume format for a special education teacher
The best way to show off your abilities is to use a format that principals and other hiring personnel can easily read. In most instances, your special education teacher resume should be organized in reverse chronological order, or from the latest job to the earliest job.
This format serves two purposes:
It makes it easy for school district personnel to find what they seek since this is the format they are accustomed to.
It gives you a better shot at moving past the Applicant Tracking System (ATS) that most public school districts use. The ATS uses algorithms to rank and sort resumes once they're scanned into human resource systems.l
If you are looking for your first job, use your student teaching experience in your employment history section. If you are changing careers, one of our hybrid formats may work better for you.
Expert tip
Applying through Frontline Hiring
Many districts around the United States use the ATS by Frontline Education. Using reverse chronological order will make the application process much simpler for you because this ATS is organized in this style. If you choose a different format, you will need to manually reorganize the information the ATS has scanned.
Once you have created your application in Frontline, you can apply to many different positions, although each one may have slightly different requirements, such as essay questions.
Resume summary example
Personality and pedagogy play a huge role in whether or not you get the interview because they play a huge role in your job. A special education teacher resume must reveal both your style and philosophy and your summary is the best place to do so.
While it may not be the first section an HR person reads, it can make or break your application. Take these hundred or so words to explain why your teaching style fits the district to which you are applying and what you will bring to the job that will enhance the school's educational offerings.
To do so, you must personalize this section for each role and district.
You can find more examples, including those for the following specific roles, in our education resume sample section. Here are related resume guides.
Adaptable summary resume sample
Passionate educator with extensive experience in developing lesson plans to teach elementary school students with
special learning needs. Skilled at building relationships
with diverse students, parents, and colleagues to create a collaborative approach toward education. Work with IEP team and instructional technologists to improve learning outcomes.
Employment history sample
Within the employment history section of your special education teacher resume, you should detail the major successes you have achieved in your career. Data rules in education, so offer specific numbers whenever possible.
Below you will find examples of bullet items and ways to improve them.
Example #1
Good: Improved student reading scores by 1.5 grade levels
Better: Increased mean reading level of students by 1.5 grade levels using a combination of computerized reading programs and research-based teaching methods 
Example #2
Good: Collaborated with math department to develop differentiated learning materials
Better: Differentiated algebra materials created with math department resulted in 20 percent increase in completed homework
Adaptable employment history resume example
Special Education Teacher at A. Smithee Elementary, Deming, NM
June 2016 - Present
Apply modern pedagogical techniques to teach language arts, math, and social studies to students with developmental and intellectual delays.
Ensure alignment with IEPs, district policies, and Common Core Standards.
Supervise and train student teachers, paraeducation professionals, and classroom volunteers.
Manage classroom activities, monitor behavior, and provide feedback to students on an ongoing basis.
Communicate regularly with parents, administrators, and other team members regarding student progress and and performance.
Student Teacher at A. Smithee Elementary, Deming, NM
September 2015 - June 2016
Under supervision, taught students in third-grade general education classes.
Collaborated with head teacher to create lesson plans and activities.
Maintained records of students' grades, attendance, and behavior.
CV skills example
An excellent skills section for your special education teacher CV combines attributes that offer a true picture of your professional personality and illustrate that you have what prospective employers seek. This section is key since it is easily scanned and may be the first section a recruiter looks at.
You're expected to have subject matter expertise, an understanding of education law, compassion and patience, and excellent collaboration and communication skills. Start with a complete list of your abilities. Then, choose 4-7 from among them to create the strongest blend of educational knowledge and interpersonal skills for each teaching position.
Adaptable skills section resume example
Knowledge of Child Development
Lesson Planning
Formal and Informal Assessments
Differentiated Learning Techniques
Curriculum and Instruction
Classroom Management
Blackboard LMS
Smart Boards
Individualized Education Plans (IEPs)
Balanced Literacy
Special education teacher resume education example
Education is important to educators. In fact, especially if you are looking for your first job, you may want to move the education section of your special education teacher resume above your employment history to show off your academic successes.
List all your teaching certifications and qualifications in this section, unless you have so many you would like to break them out into a separate certifications section. Also include any seminars, workshops, or classes you have completed or led or break them out into a separate section.
Your high school diploma is unnecessary if you have a master's degree or higher. 
Adaptable education resume example
Bachelor of Arts in Education at Clinton College, Rock Hill, SC
September 2012 - June 2016
Resume layout and design
Depending on the grade level you want to teach, you may get a bit creative here, but don't go overboard. Your goal is to make a good first impression with an organized, easy-to-read layout and design.
Consider using one of our expertly-designed and adaptable resume templates. Here are some guidelines to give you a head start:
Choose fonts that are easy to read and use a minimum of 10-point type.
Make sure your section headings stand out.
Use your name and contact information (the header) as a design element.
Elementary school teachers can get away with brighter colors than upper-grade teachers, but in any case, use color sparingly.
Proofread, proofread, proofread! You'll be grading and correcting student work, so start with your own.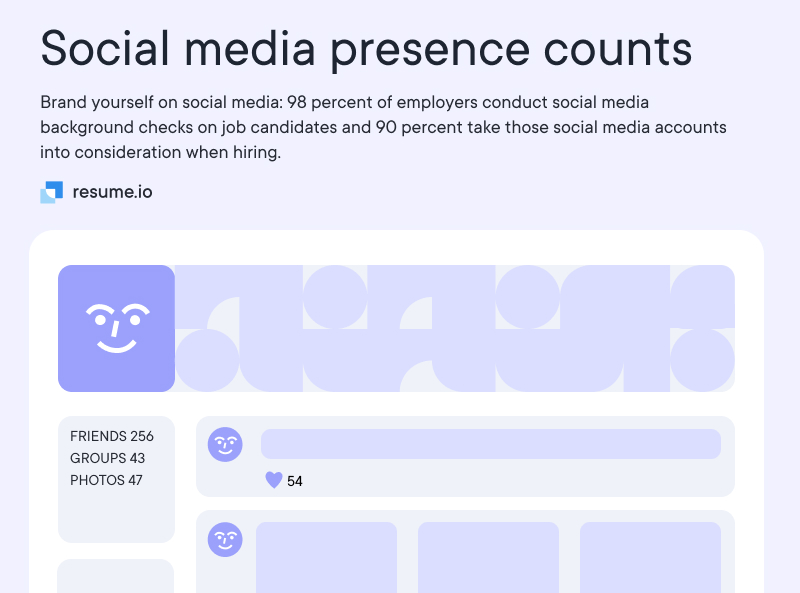 Key takeaways for a special education teacher resume
Special education teachers are differentiation masters, so make sure you differentiate your resume for each different teaching role.
Your summary should describe your educational philosophy and your classroom personality.
Education is important to educators, so make sure you include all your certifications and other learning accomplishments.
Resume.io's resources will help you fast-track your application process.