The obvious approach to writing an IT help desk resume might emphasize your IT expertise. But it would be a mistake to downplay the help role that places you on both sides of the customer service equation. A winning resume demonstrates awareness of business needs and the ability to meet them — in this case, your track record of achieving satisfaction for consumers and employers alike.
Resume builders can be a great help in creating such a resume. The job search resources at Resume.io, for example, include more than 350 occupation-specific writing guides with corresponding resume examples. 
This step-by-step guide is backed by sample wording from an IT help desk resume you can adapt as you like. Here's what we'll discuss:
What IT help desk professionals do and the job outlook
Powering on — the right structure and the best format for your IT help desk resume
Connecting with prospective employers in each resume section — header, profile, work history, education, and skills
Layout and design tips for a dynamic visual impact
What does an IT help desk professional do?
Ever since computers became commonplace items barely three decades ago, consumers have gotten by knowing just enough as they need to about the hardware connections and software applications that keep our lives humming along at home and in the office. It all works like magic until suddenly it doesn't.
Failing every DIY remedy that comes to mind — including "unplug and wait 10 seconds before plugging back in" — it's reassuring to know IT help desk teams are standing by with the right diagnoses and fixes. The technical support expert who answers our phone call, online chat, or email, or greets us in person, is on the front lines of troubleshooting, helping to get our digital devices up and running again. 
The range of problems handled by IT help desk staff vary by employer and industry. Some work for large software companies or tech support providers, advising clients that use business-specific programs. Others work in call centers, providing step-by-step practical assistance, or in retail settings where computer products are sold.
Statistical insight
According to Glassdoor.com, the average salary for IT help desk technicians in the U.S. is $42,169 per year. This is comparable to the $43,454 annual income reported by Payscale.com. 
The U.S. Bureau of Labor Statistics (BLS) indicates the median annual wage for computer user support specialists was $49,770 in May 2021. The BLS projects 9% job growth for these professionals between 2020 and 2030, consistent with the occupational average. 
How to write an IT help desk resume
With efficiency being an attribute of IT help desk specialists, you might appreciate how efficient and orderly resumes are by design. Each of these essential components serves a vital purpose:
Header
Summary
Employment history section
Education section
Skills section
Economy of words is crucial so that your resume fits on one page. Strive for concise wording that's precisely on-point. And make sure you incorporate the right keywords to prevent rejection by the applicant tracking systems (ATS) that many hiring organizations use to screen online document submissions.
The strongest keyword clues come from scrutinizing the advertised job requirements. This is also critical for customizing each version of your resume to the specific IT help desk hiring situation.
Choosing the best resume format for IT help desk professionals
Anyone with a straightforward job history in mostly employee positions is advised to use the chronological resume format. It's the most common way to structure a resume by listing work experience highlights under employer headings, dated in reverse chronological order. Recruiters also prefer this easy-to-follow overview format.
A functional resume format enables you to emphasize specialized or transferable skills. A hybrid (combination) format allows even more flexibility.
Resume header
Your resume header should not be an afterthought. Don't underestimate what an eye-pleasing design achieves off the top by visually putting your job application in a class of its own. For double the impact, use the same header on your cover letter.

As a personal branding label, the header leaves no doubt to whom your resume belongs. Its placement on the page, offset by white space, makes everything look more inviting to read. And by prominently displaying your contact information, the header makes it quick and easy for recruiters to get in touch with you.
Resume summary example
What does the hiring organization need most from the person filling this IT help desk position? An effective resume summary conveys immediately that you are the best person to meet those needs. By highlighting your most persuasive qualifications and personal qualities in that context, you create an immediate, direct connection with recruiters. That you've done your homework about the job and the employer will be obvious when you come across as a problem-solver, who offers valuable expertise.
Expert tip
Your resume summary — sometimes called the profile or personal statement — has a lot to say in a compressed space. It calls for concise and precise wording without selling yourself short. Use descriptive and dynamic action verbs, alongside ATS-beating keywords.
Below is an IT help desk resume sample summary you can customize.
Adaptable resume summary example
Highly dynamic IT Help Desk Specialist experienced in providing top-notch support through many different channels of communication. Adept in troubleshooting complex issues and working to discover and implement real solutions.
Employment history sample
Organize your work experience highlights in a way that shows growth and achievement. Be specific and selective in showcasing directly relevant examples for each position held. Again, this overview of what you've accomplished and contributed should be custom-tailored to the hiring organization's needs, suggesting how you could be part of its future success story. 
Prospective employers are not interested in what you were responsible for, but what you actually did — especially the beneficial outcomes. Use facts and figures to quantify results that your efforts made possible — savings, efficiencies, and productivity gains, if not the number and diversity of customers served or tasks completed.
Below is an IT help desk employment history resume sample you can modify.
Adaptable resume employment history example
IT Help Desk Associate at Beeway Communications, New York 
July 2018 - July 2022 
Managed a successful on-boarding experience for new customers by working to determine how to best utilize Beeway's features and functionality to best serve their business.
Diagnosed, troubleshot, and worked to resolve service issues.
Answered incoming customer support calls and created detailed tickets to track and resolve issues.
Worked with the rest of the IT department on upgrades and software roll-outs.
Provided exceptional computer and technology support to organizations.
Installed and configured software and hardware for end users.
IT Help Desk Technician at Nextone, New York 
October 2015 - June 2018 
Performed remote troubleshooting using diagnostic techniques and relevant questions.
Worked with customers to determine and implement the best solutions for their issues.
Provided accurate information on IT products and services.
Identified and suggested helpful improvements in procedures.
Performed follow-up calls and visits and updated customer statuses and information.
Installed and configured laptops, PC's/desktops, printers, and peripherals.
IT help desk resume education example
The education section is where you list computer-related degrees or other post-secondary technical programs you've completed, in reverse chronological order, from highest to lowest level. Only list your high school in the absence of education higher than a bachelor's degree.  
Be sure to include relevant IT certifications, on-the-job training, and any other skills development programs. Also mention professional association memberships that offer opportunities for continuous learning and peer networking.
Below is the education section from an IT help desk resume you can modify.
Adaptable resume education example
Bachelor of Science in Computer Science, Manhattan College, New York 
September 2010 - May 2014 
Graduated summa cum laude.
CV skills example
The technical abilities listed on your IT help desk CV should match the employer's job posting. Double-check to make sure you've covered all those must-have hard skills, especially keywords. Besides being an ATS-proofing safeguard, it shows you are aware of employer priorities. 

That was the easy part. Now consider which soft skills are essential for IT help desk professionals to succeed in a customer service capacity, working independently or collaboratively.
Expert tip
Support.cc, a help desk software provider, outlines 10 soft skills that IT help desk professionals should have.
Customers-come-first attitude
Business awareness
Adapt at time management
Attention to detail
Collaboration with others
Patience
Willingness to learn
Works well under stress
Analytical mind
Empathy
Check out an IT help desk CV sample for the skills section below.
Adaptable resume skills section example
IT Troubleshooting
Leadership and Teamwork
Technical Help Desk Procedures
Critical Thinking and Problem Solving
Advanced Knowledge of Computer Operations
Listening and Responding Skills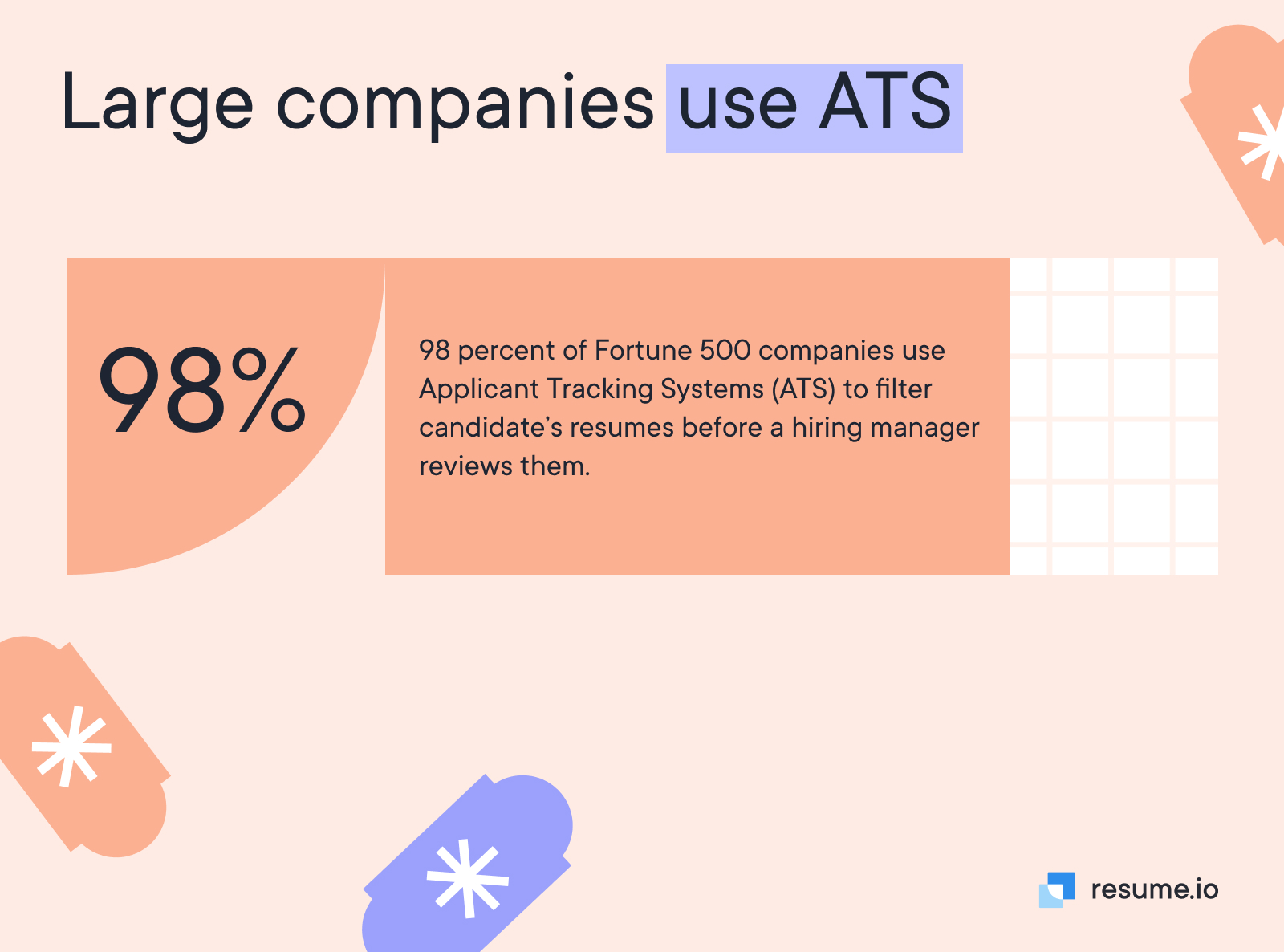 Resume layout and design
"Simple and spotless" provides the best assurance of an IT help desk resume that actually gets read. And that need not be synonymous with bland and boring. Just keep the layout, design, and formatting elements streamlined and uncluttered for a polished-looking page.

Set the bar high for reading ease and eye appeal, from font choices and margin widths to the sparing use of graphic elements that never distract. And it should go without saying that a tech specialist's resume is character-perfect and bug-free in every sense, with the final version saved as a PDF so it looks the same on every digital screen. 
Expert tip
Spare yourself the hassle and uncertainty of DIY layout and design by using one of Resume.io's field-tested resume templates. Just download a style you like after browsing our four design categories Then it's a snap to customize with your own replacement text using our builder tool. 
Key takeaways for an IT help desk resume
As long as computer users are stymied on occasion by problems needing a pro's attention, IT help desk employment growth will continue.
Every IT help desk resume should be tailored to the specific job and employer's needs, reflecting customer service skills and business awareness, as well as technical expertise.
The recruiter's posted job requirements are the best source for customizing your resume and including the right keywords to avoid ATS rejection.
A simple but eye-pleasing layout and clean design elements are the keys to a reader-friendly resume page.