Managing directors can hold a variety of upper-level management jobs, depending on the company, the industry and the location, and in some cases they are the chief executive officers (CEOs). So how did they get these senior jobs and corner offices? Hint: It probably all started with an outstanding managing director resume.
In this writing guide we'll explore the ins and outs of writing a resume for a senior management position, addressing the following:
What does a managing director do?
How to write a managing director resume
The five components of a successful resume
Choosing the best resume format
Expert tip
Resume.io is a leading global provider of resume and career advice for all fields, with 350+ resume examples and writing guides that can provide further direction.
What does a managing director do?
A managing director oversees a company's daily operations, directing all its resources to implement a strategic plan for growth. 
The word "CEO" (chief executive officer) is a U.S. innovation, but it describes a position that has often been called "managing director" elsewhere. At any company, managing directors are among the top brass, but their job duties and rank in the hierarchy will vary depending on the company.
How to write a managing director resume
Your managing director resume should convey the experience and professionalism that qualifies you for a senior position at the company you're targeting. And it should be customized for each potential employer, so avoid sending the same copy-paste resume to all. 
A resume should generally be one page only, though two pages is considered acceptable for those with a lot of experience to cover. The resume should include these elements:
Header
Summary/profile
Employment history
Education
Skills
The header is an attractively designed section at the top of the page that includes your name, address, phone number and email. See our managing director sample resume for more ideas on creating your own stand-out header.
Choosing the best resume format for a managing director
You don't get to a management position without previous experience, so the reverse chronological structure is the way to go when it comes to choosing the best resume format for a managing director. This format focuses on the employment history section where you can add your relevant past positions and your duties and achievements in each of them.
While other resume formats exist, they are better suited for career-starters and those with highly-specialized technical experience. The reverse chronological format is your best choice since it is preferred by hiring managers and the automated resume scanners built into most online application portals.
Resume summary example
Your resume summary, also known as a profile, is a space below your header where you have free rein to describe yourself, your passions and your qualifications for this job in your own (carefully chosen words). Below you'll find the summary from our managing director resume sample.
Adaptable resume summary example 
Seasoned managing director adept in overseeing healthcare organizations to ensure fully integrated and strategically aligned operations. Highly experienced in working with online service development and identifying and addressing client needs. Proven success in coordinating multiple teams across various locations.
Find even more inspiration for your summary in our business and management resume samples including our:
Employment history sample
As an applicant for a top management job, you surely have an extensive employment history to talk about. Bear in mind that you don't have to list every position you've ever held, but you do need to cite work experience going back some 10 years or so, in which you list all the jobs you've held that are relevant to the one you're seeking. Use bullets to highlight what you did at each job, as show in our resume sample below:
Adaptable Employment history example
Managing Director, Energy Healthcare, New York 
April 2017 - Present 
Collaborated with senior management and internal stakeholders to manage expectations and serve a maximum number of patients.
Provided exceptional business leadership for the coding services.
Formulated effective business strategies and properly executed new plans.
Collaborated with other lines of business to drive organizational efficiencies and alignment to develop the infrastructure for future growth.
Worked to continuously drive technology-enabled services to achieve and surpass profitability.
Created value and differentiated our services from competitor campaigns.
Client Managing Director, KPMG, New York 
January 2014 - January 2017 
Effectively worked to enhance client satisfaction by engaging in extensive client communication, troubleshooting and strategic planning.
Identified new revenue opportunities and worked to drive account growth and profitability.
Ensured contract compliance for more than 100 accounts.
Provided ongoing client relationship updates to technical and delivery groups.
Lead client quarterly business reviews.
Achieved revenue run rates and incremental growth targets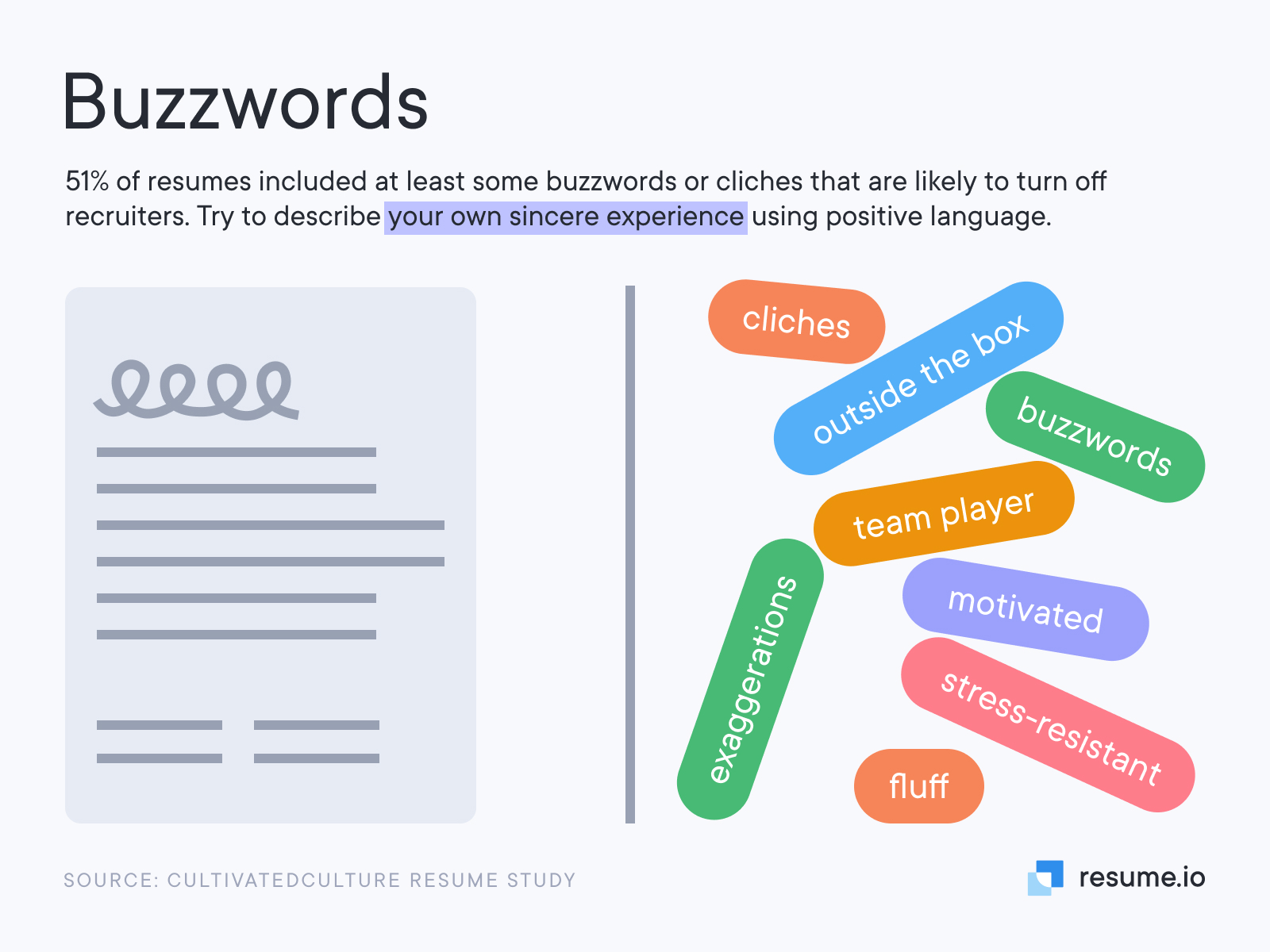 Managing director resume education example
In the education section, use reverse chronological order to list the degrees you've obtained, where you received them and when. Any honors, outstanding grades or special distinctions can also be mentioned here, as well as any certifications you hold in your field. If you have a postsecondary degree, it's usually not considered necessary to list your high school. See our resume example section below:
Adaptable resume education example
Bachelor of Science in Business Administration, Manhattan College, New York 
September 2009 - May 2013
CV skills example
Every CV (which is what a resume is called outside the U.S. and Canada) should have a list of skills that employers are looking for. Usually these are a mix of soft skills (people skills like communication and management) and hard skills (technical capabilities needed to do a job, like mastery of industry software). Here's is the skills section from our adaptable resume sample:
Adaptable resume skills section example
Adaptability
Marketing and Sales
Leadership
Business Development
Business Strategy
Complex Problem Solving
Client Relationship Management
Expert Industry Knowledge
Resume layout and design
A managing director resume with a poor layout and design is like a professional who shows up to the big presentation in sweatpants – the content within might be unchanged, but the speaker is no longer credible. 
Give yourself every chance of being taken seriously by putting in some effort into your layout and design. Make sure to keep a balance of white space to text and to use consistent font styles and sizes throughout the document. While a splash of color may be appropriate depending on the company tone, it's best to err on the side of caution and opt for a neutral color palette.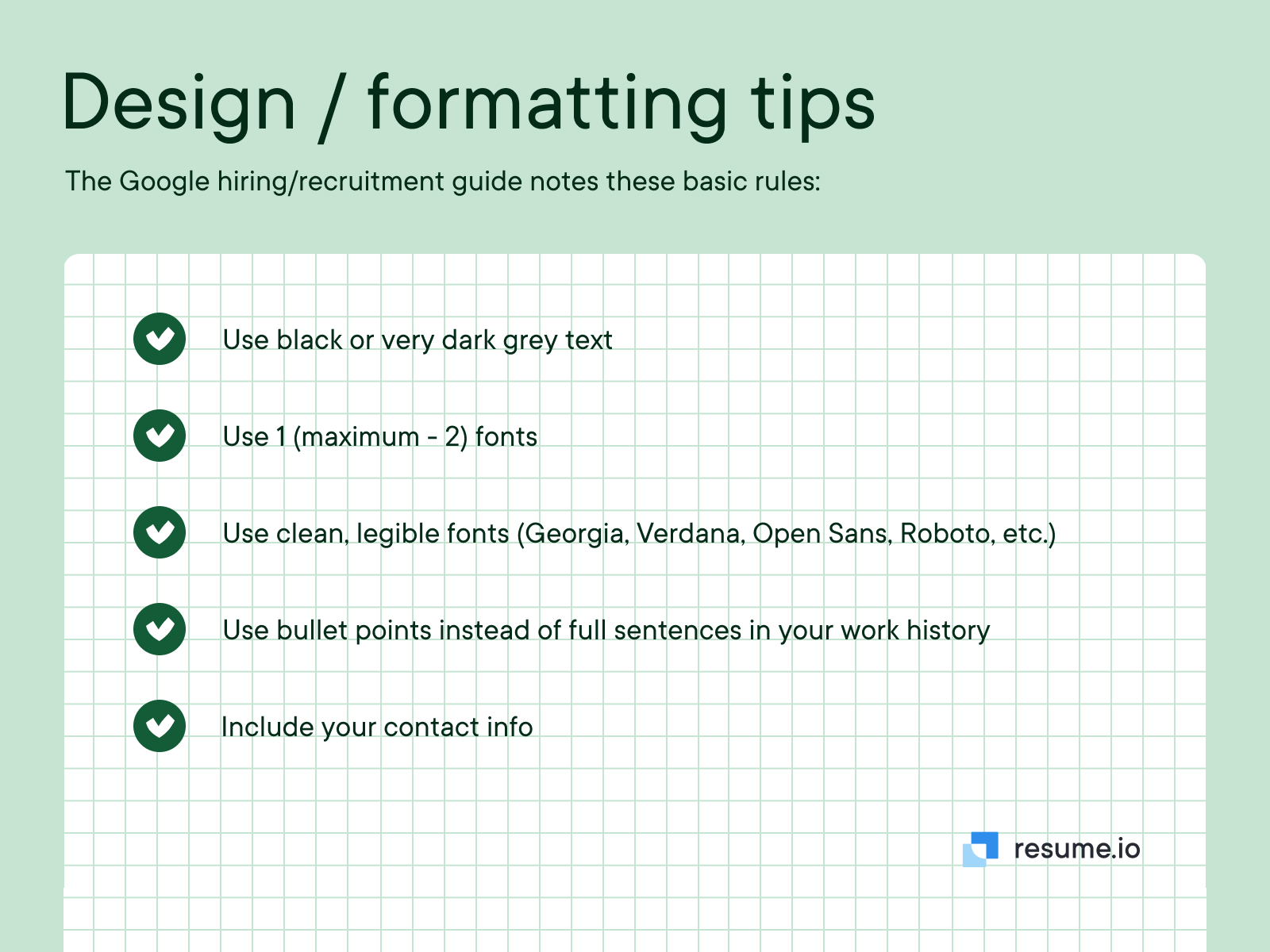 Key takeaways
Try to hold your resume to one page, but even if you need two pages, make every word count.
Avoid sending a one-size-fits-all resume to all employers. Customize your CV for each one.
Make your resume look as good as it reads by using a professional designed resume template.
Now get busy shopping for suits. We'll see you in the boardroom!