Medical office managers are the administrative brains behind the operations of hospitals, medical clinics and private doctor's offices. If you're ready to take your next step in this career, an outstanding medical office manager resume is the place to start.
This writing guide, along with our resume examples, will cover what you need to know. What we'll discuss here:
What does a medical office manager do?
How to write a medical office manager resume
The five components of a successful resume
Choosing the right resume format for a medical office manager
Expert tip
Resume.io provides resources for job seekers in all occupations. Review our 300+ resume examples and writing guides for further inspiration. 
What does a medical office manager do?
Medical office managers are responsible for the non-clinical aspects of running various kinds of medical offices, from neighborhood doctor's offices to hospitals to nursing homes. They are responsible for scheduling appointments, billing, collection, data entry, filing, logistics, recruiting and staffing.
How to write a medical office manager resume
A medical office manager resume should generally be one page only. Two pages may be considered acceptable for those with extensive experience, and two-page resumes are somewhat more common in Europe (where resumes are called CVs). The resume should contain five crucial components:
Header
Summary/profile
Employment history
Education
Skills
The header is the attractively designed space at the top where you list your contact info: name, occupation, address, phone number, email and perhaps your LinkedIn profile. We'll discuss the other components in greater detail below.
Choosing the best resume format for a medical office manager
By and large the best choice for a medical office manager with some degree of experience is the reverse chronological resume format. This structure focuses on an employment history section where you'll be able to share your relevant positions and highlight your achievements going back about 10 years. 
However, reverse chronological is not the only resume format option. If you are just beginning your career or making a career change, you may consider some of the alternative resume formats we suggest such as the functional or hybrid models.
Expert tip
The reverse chronological resume format is preferred by most Applicant Tracking Systems (ATS), which are software programs that employers use to filter resumes according to their relevance for the job. This is done by searching for critical keywords that describe qualifications the employer is seeking – which are typically described in job postings. This is why it's important to read job listings closely and make your resume match as much as possible. It's also why you should customize your resume for each employer. 
Resume summary example
The resume summary, also known as a profile, is a short section under the header that identifies the job you're seeking and describes your qualifications. Typically it focuses on work experience, though it may also mention education and certifications, as well as special skills you possess. 
The summary should be written in the most compelling language possible, using strong adjectives to describe yourself and your skills and strong action verbs to describe what you've done at past jobs. Check out the summary from our medical office manager resume sample below.
Adaptable resume summary example
Medical office manager with 7+ years of experience working to organize and coordinate office operations to achieve optimal productivity and effectiveness. Experienced in the use of schedule management software and electronic medical records systems. Committed to providing exceptional day-to-day operational and technical leadership on a variety of administrative matters. 
Employment history sample
List up to 10 years of relevant employment history in this section. Be specific, using facts and figures where possible, like the budget you managed, number of employees you oversaw, number of patient appointments you scheduled.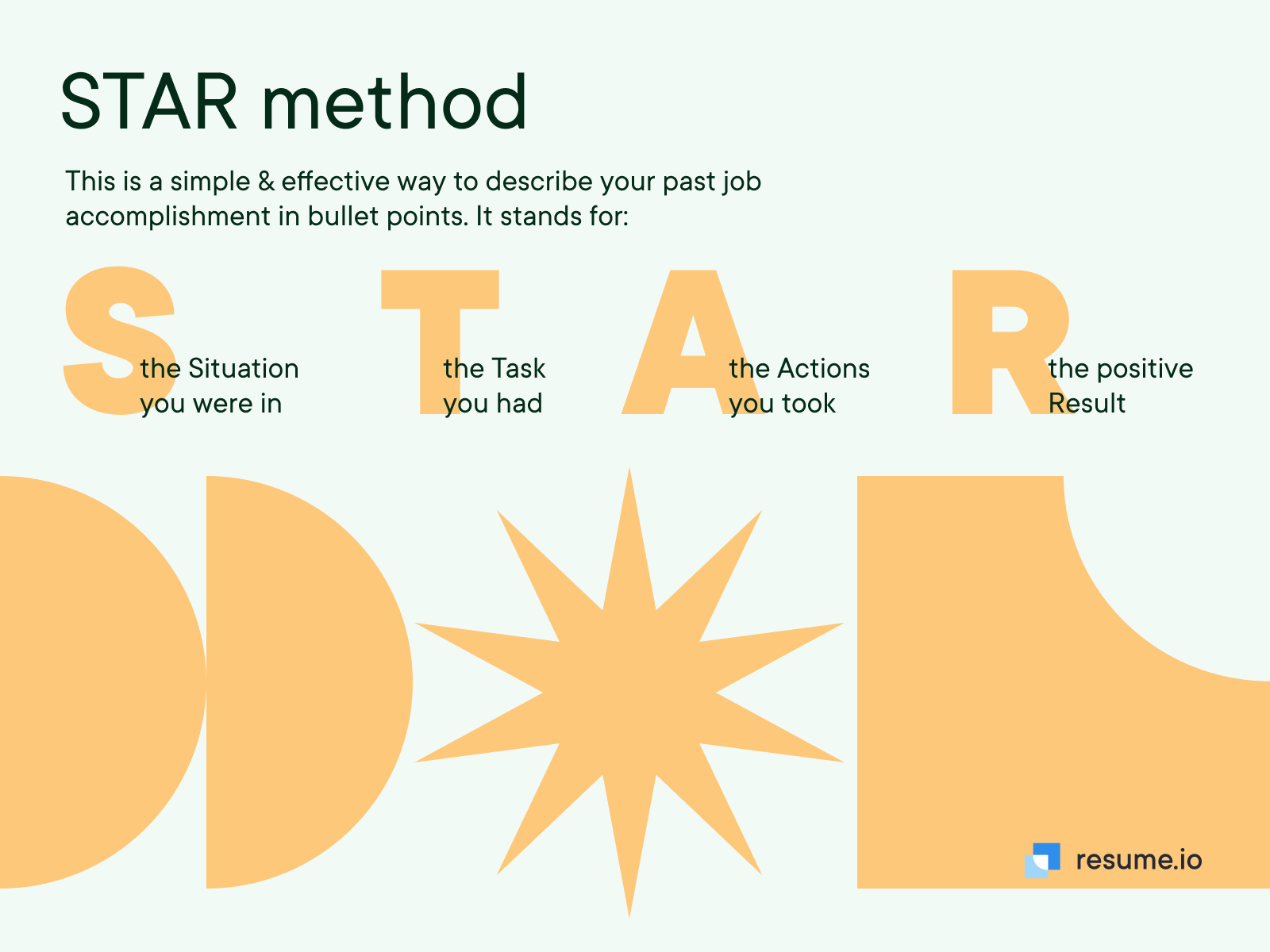 Here is the employment history section of our medical office manager resume example.
Adaptable resume employment history example
Medical Office Manager, Gramercy Family Medicine, New York
Apr 2017 - Present
Served as a friendly and helpful office manager, performing administrative tasks and ensuring high quality customer service for our patients.
Updated and maintained records for over 300 patients.
Managed receivable and payable accounts and maintained financial records.
Created, maintained, and updated the clinician's schedules according to authorizations and patient needs.
Created 40+ reports and charts for management per quarter.

Medical Receptionist, The Institute for Family Health, New York
Aug 2016 - Feb 2017
Served as a resourceful and compassionate first point-of-contact for the office.
Registered patients in scheduling software and confirmed the accuracy of details.
Scheduled appointments and gathered pertinent personal information as needed.
Verified patient eligibility and flagged appointments accordingly.
Provided patients with instructions when required for scheduled procedures.
Demonstrated respect for patients and staff and maintained HIPPA patient confidentiality standards at all times.

Medical Office Assistant, Laurel Park Medical Center, White Plains 
Aug 2015 - Jul 2016 
Partnered with the office administrator to develop and prepare the billing implementation plan.
Ensured continual adherence to company policies associated with record establishment, maintenance and confidentiality.
Maintained the cleanliness and safety of various departments.
Complied with federal, state and local regulatory requirements, including industry trends and best practices.
CV skills example
Include a list of your job-related hard and soft skills in this CV section. Hard skills are technical capabilities needed to do your job, like knowledge of software or office management procedures. Soft skills are more innate, personal skills like customer friendliness, efficiency and organization. Both are equally important to showcase on your CV. This list below from our medical office manager resume example can give you some ideas.
Adaptable resume skills section example
Medical Terminology and knowledge of HIPPA and OSHA
Electronic Medical Record Systems
Practice Management Software
Medical Coding and Billing
Interpersonal Skills
Proficiency in Medical Office Etiquette
Medical office manager resume education example
You will generally need a bachelor's degree to become a medical office manager, preferably in a related field like public health administration or business. List your education credentials here in reverse chronological order, starting with your highest degree. Include any certifications or special credentials in your field. See the education section from our medical office manager resume sample below.
Adaptable resume education example
Baruch College, Bachelor of Arts in Communication Studies, New York
Sep 2011 - May 2015
Resume layout and design
Proper structure, design and layout are all key to good resume formatting. Your resume should look as good as it reads, with an appropriate font, adequate margins, a balanced layout and judicious use of white space.  
As a medical office manager, you'll want to keep your layout fairly simple and well-organized to give the impression that you're an administrative expert. Avoid going overboard on color or other imagery. A professionally-designed resume template can help you strike the balance between attractive and functional.
Key takeaways
Your one-page resume should consist of five elements, covering all the necessary bases without adding anything unnecessary.
Optimize your resume for ATS software by listing qualifications that employers are seeking, and by tailoring your resume for each employer.
Check out our medical office manager resume sample for more ideas on creating a great page design.
Best of luck in your hunt for the medical office manager job that's right for you!